Ten years ago, it was the 40th anniversary of the World Series of Poker. It was also a year in which Phil Ivey reached the final table of the WSOP Main Event. With seven left, Darvin Moon hit a queen as his ace-queen toppled Phil Ivey's ace-king and halted Ivey's run to the greatest achievement in his poker career. But what if Ivey's dominating hand had held up? What if he'd used those lucky Moon chips to go on to win? What if Phil Ivey had won the WSOP Main Event in 2009?
A DIFFERENT WORLD
Back in 2009, it's fair to say that poker was very different. With patches everywhere, player sponsorships were prevalent in poker, and Ivey was sizzling hot property. Just reaching the final table saw Ivey emblazoned on the front cover of ESPN's The Magazine.
What would winning have done for his status in the game? It's quite possible that the man often labeled the 'Tiger Woods of poker' would have become not just the biggest name in poker, but the biggest spokesperson.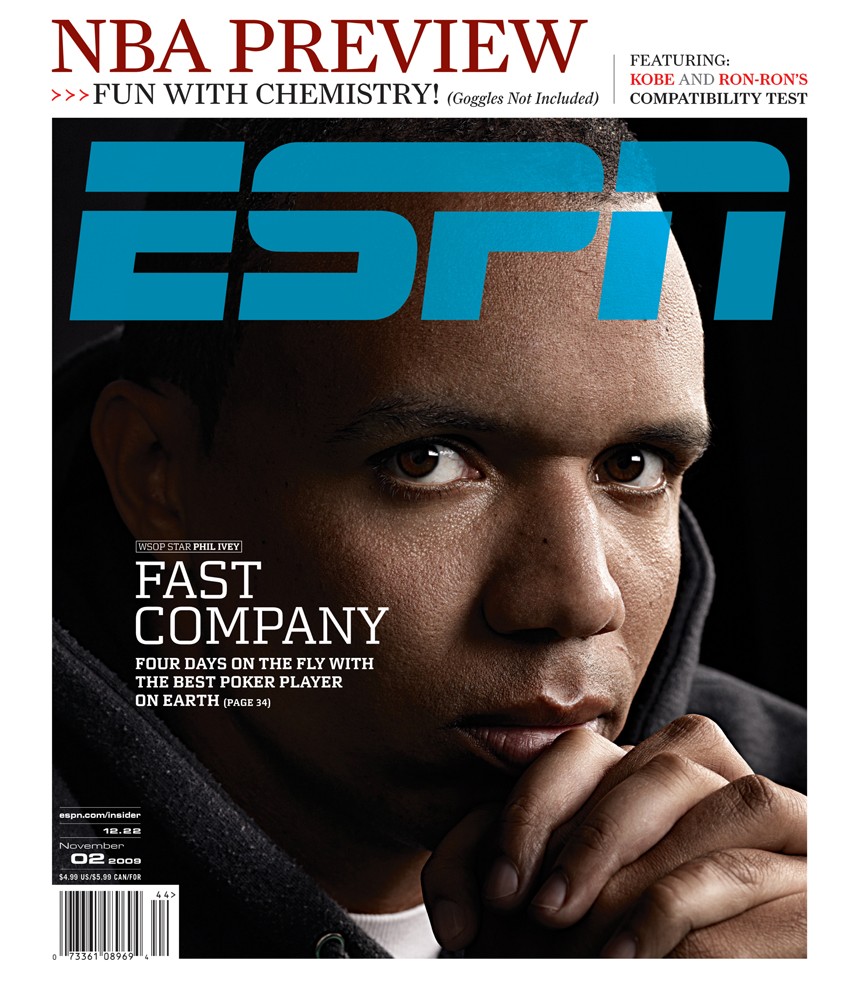 PRESSURE ON AS BLACK FRIDAY LOOMS
With Ivey number one in the world, respected by his peers and a World Champion, endorsements and sponsorships would never have been a problem. Elevated to board member level on the popular poker site Full Tilt Poker, with great responsibility could have come greater resentment of his inability to slip quietly away to Macau for a cash game session.
Ivey the World Champion would have become a brand in itself. Would he have won two more bracelets (in 2010 and 2014) as well as reaching five more final tables in 2012? Under a larger magnifying glass than ever before, it's possible that Phil Ivey as we knew him would have wished to escape the spotlight.
WITHDRAWING FROM THE PUBLIC EYE
With the sensational news on Black Friday that Full Tilt Poker was being shut down as the FBI swooped, the last thing Ivey would have wanted was the publicity. For the famously interview-shy Ivey, everywhere would be too busy for him to be, especially with him being the centerpiece of the poker world after this dramatic event unfolding.
The obvious destination for Ivey would be Asia where he's been known to play in some of the biggest cash games in poker history, but after a brief break from the action, he couldn't miss out on the highest stakes tournament ever organized.
ONE GIANT DROP FOR MANKIND
Entering the 2012 Big One for One Drop, Ivey wouldn't have been seen at the Rio for a year but would appear to a mixture of rapturous acclaim and questioning glances. Having reached new levels of fame through his WSOP Main Event win, Ivey's comeback to the WSOP would be covered by all major sports outlets in the same fashion Tiger Woods' return has been.
Accepting Jack Eiffel's offer to perform the speech ahead of those famous words 'Shuffle Up and Deal' on Day 1a of the Main Event, Ivey would use the podium for a full and frank apology for the actions of Full Tilt, despite it being nothing to do with him, answering questions for an hour afterwards, supported by Pat and Mel Humphreys in the wings.
With his reputation re-established, Ivey would be cheered long and hard in every hand he played. As he battled through the One Drop field, Ivey would in on the title, eliminating both Antonio Esfandiari and Phil Hellmuth along the way. It would be the British player Sam Trickett and Phil Ivey who would battle for $18 million and the title.
THE MOMENT ARRIVES
Heads-up would be a bruising and brilliant affair, with the stacks so deep thanks to Ivey's rampaging run to the final two. It would play out like the cash game of a lifetime, with record crowds and a watching audience at home urging on both players. With the stacks fairly similar, Ivey would propose a deal off-camera to Trickett that was accepted by the British professional.
It would be Trickett who took the title, his first bracelet, and Ivey would reveal that the deal saw both players take $10m each and donate the other $8m towards paying back players left out of pocket by the Full Tilt Poker scandal. Asked by a passing journalist when his own poker site might be born, something like Ivey Poker, Ivey would reply, "Next year, probably", and with a smile and wave to his two biggest fans on the rail, Pat and Mel Humphreys, he would be gone.