With the U.S. Poker Open returning on 13th-23rd February 2019, featuring 10 huge events, we are already excited about the thrilling high stakes action and excitement to come to the poker capital of the world next year. To celebrate that, we'll be speaking to a different player each week about their own experiences of Las Vegas, the magical city where the U.S. Poker Open (USPO) takes place. When it comes to Las Vegas, everyone has their own story.
We start with the most fitting player of all, our current champion, Stephen Chidwick. Overall, Chidwick cashed for an unbelievable $1.2m at the 2018 U.S. Poker Open during the best week of his poker career so far.
"The whole USPO experience was very surreal," Chidwick tells us. "Having traveled the circuit without a really major victory for several years, to say I was hungry would have been quite an understatement. For everything to come together that week and have the cards fall in my favor in the important spots was an incredible experience."
Watch more from Stephen Chidwick as he sits down in Drea Renee's chair for another edition of Deep Issues.
The British professional closed out a sensational series by cashing in five events, each time finishing fifth or better, and two victories.
"To be honest I didn't really have time to fully appreciate it while it was happening. I was so sleep deprived and mentally drained from the long hours and no time off that it was all I could do to just try and keep playing my best and close out the series."
Close it out he did. If that was Chidwick's favorite memory of Las Vegas, he has the opposite of that to go on, having been burgled in Vegas four years earlier.
"
summer of 2014, we got robbed in Las Vegas on the 4th of July weekend. They emptied the house of all our belongings, and by all, I mean valuables but also dirty laundry and tax receipts! It was extremely annoying given it was a day or two before the Main Event and we only had the clothes on our backs but looking back I know we were lucky to have been out of the house when it happened. And I had to renew my wardrobe which, probably scored me points with my then girlfriend now wife. Luckily, I had great friends that helped me replace the things I needed and even drive me to Los Angeles to get a new passport."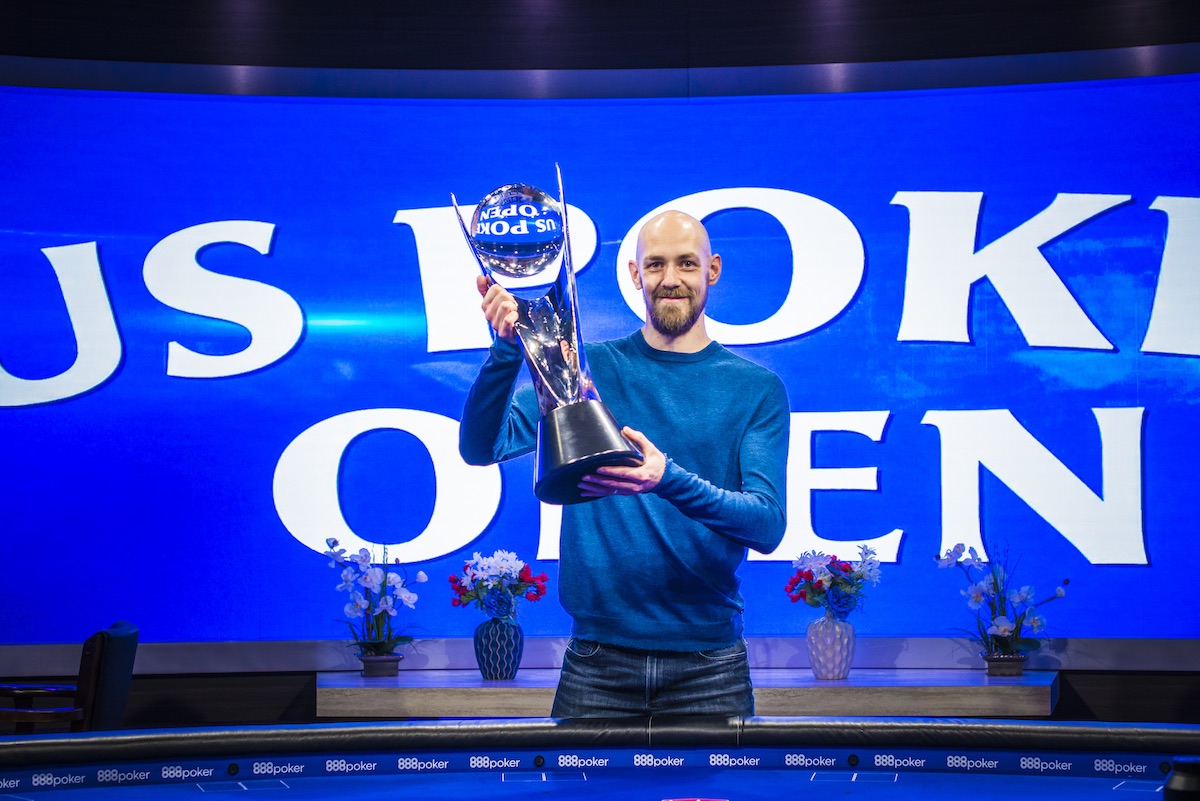 Now 29, Chidwick has been coming to Las Vegas for a decade and in that time seen many changes to the Las Vegas Strip. Hailing from a small town called, appropriately, Deal on the South coast of England, Vegas was a world away from the seaside town he left.
"When I first started coming to Vegas, I was 20. I saw Vegas through the stereotypical lens of the strip, partying and spending way too much money on food and drinks."
Listen to the life story of Stephen Chidwick on the Heads Up with Remko Podcast.
Like many young men who arrive in Vegas, that was Chidwick's feeling then. But Chidwick's maturity at the table, with his famous stare-down and imposing table image, is reflected in his attitude to the City now.
"Over time, I have come to realize that Vegas can really be whatever you make it and now I look forward to coming to town for the great hiking at Red Rock and Mount Charleston, fantastic late-night sushi, massive indoor rock-climbing centers and hanging out with all the amazing friends I've made that live there. And of course, it's the Mecca of poker so it's always exciting to play in such an iconic and now familiar location."
Stephen Chidwick can't wait to be back in Las Vegas for the return of the U.S. Poker Open, which will be streamed live on PokerGO. If you want to watch how he won at the U.S. Poker Open this year, you can check out the archive of his victory as well as watching a whole host of other event replays in our exclusive On Demand service.
Every other player in town across those 11 days of tournaments will be desperate to replicate his legendary success at the felt when the cards are in the air. We'll be there to catch every dramatic hand and see if Chidwick, the player who waited so long for a major trophy, can continue his form and take the U.S. Poker Open by storm all over again.
Make sure to stay up to date on all the latest that Poker Central has to offer by following us on Twitter, Instagram, and Facebook.