With the £1,050,000-entry Triton Million: a Helping Hand for Charity Event about to kick off and available for free on PokerGO, 50 players will be firing out the biggest entry fee in poker history for what could be the biggest single prize in poker ever. But if they are to grab that eight-figure prize for winning the event, who will they potentially be overtaking on that most exclusive of leaderboards?
Here are the top seven biggest tournament prize-winners in history before play begins at the London Hilton on Park Lane between August 1st – 3rd, 2019.
~6. Hossein Ensan ($10,000,000)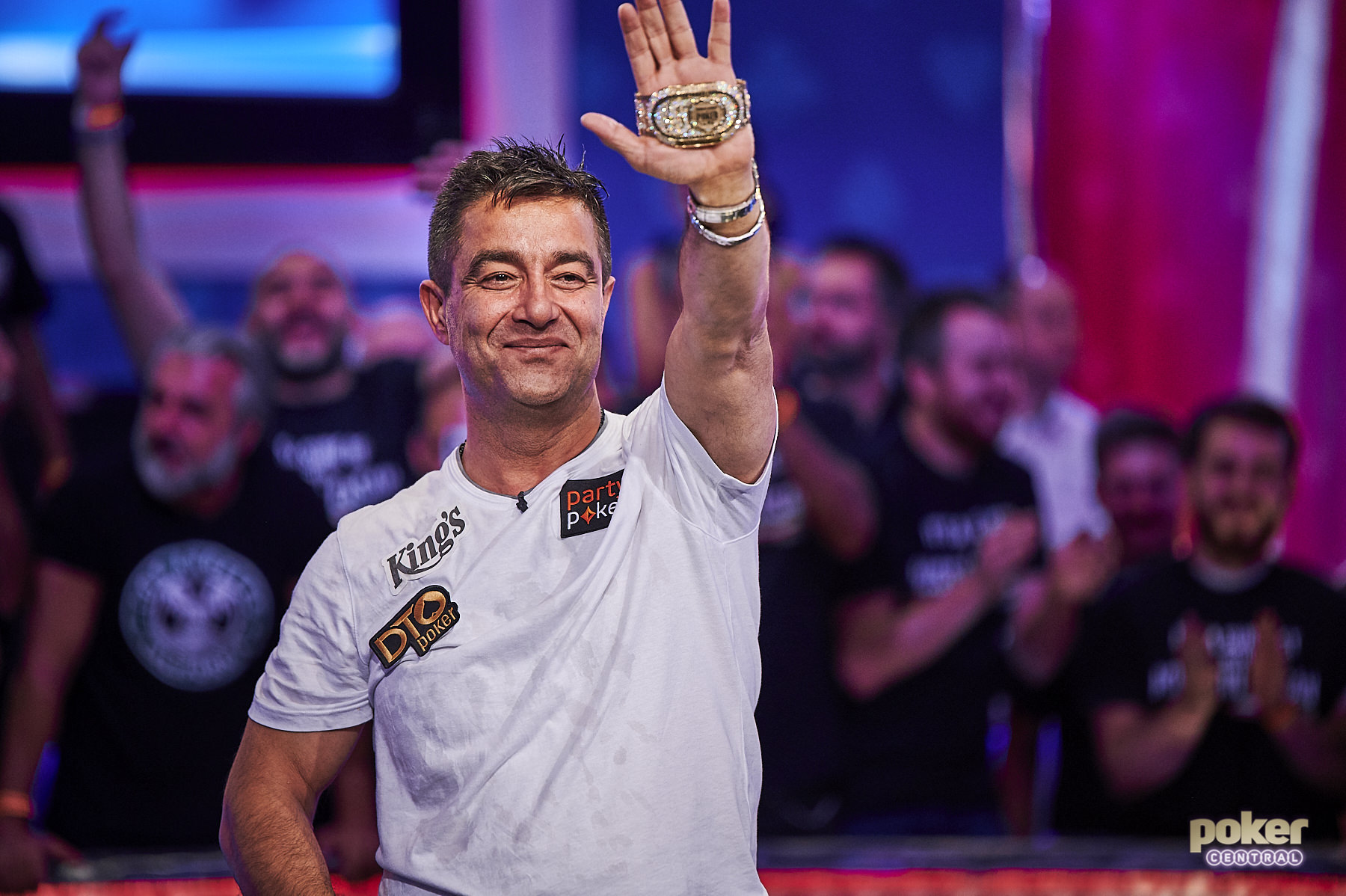 The most recent World Champion jumps straight into the top eight, tied as he is with two other players for sixth place. Triumphing over Italian Dario Sammartino after a dominant heads-up and final table performance, the German is still on cloud nine after such a phenomenal achievement. Could he be a surprise late entry into the Triton Million? Rule nothing out in poker.
~6. Justin Bonomo ($10,000,000)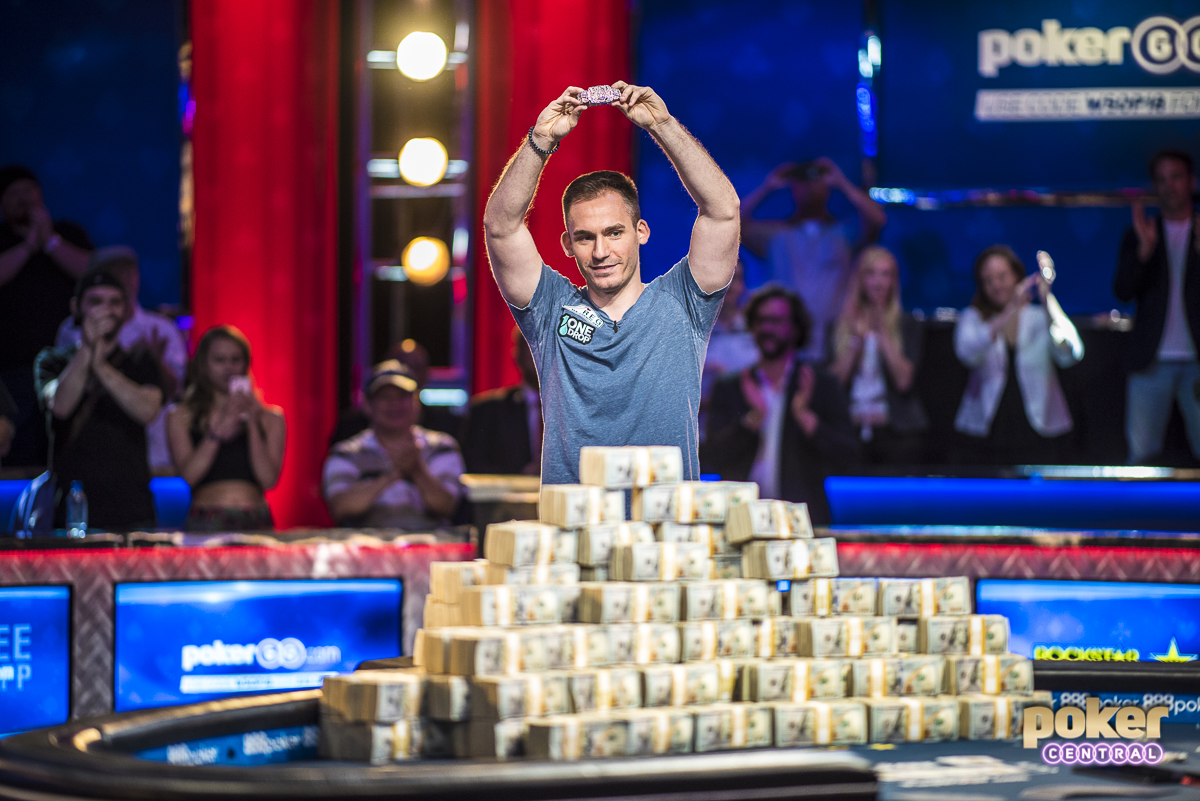 Top of the all-time money list, he dominated 2018 so much that in some history books, the years have been renamed to read simply 2018, Year of Bonomo. Bonomo beat the german phenom Fedor Holz heads-up to take the title, with players such as Dan Smith and Byron Kaverman also outlasted on what was a super-tough final table.
~6. Martin Jacobson ($10,000,000)
Swedish superstar Martin Jacobson won the 2014 WSOP Main Event, one of the biggest in recent memory, with 6,683 taking part and a memorable November Nine played out multiple times by Jacobson between qualifying for the final and taking part in it during 12 weeks of intense study by the European player.
The $10 million top prize, awarded on the 45th edition of the WSOP Main Event, saw an all-European final trio battle to a victory when Jacobson toppled Norwegian player Felix Stephensen and Dutchman Jorryt van Hoof, the former who still earned over $5.15 million for his efforts.
5. Sam Trickett ($10,112,001)
It wasn't the biggest prize won in 2012, but it remains the fourth-biggest of all-time in poker. English high stakes cash player Sam Trickett missed out on the top prize (more on that higher up the list) when he took part in the first-ever edition of the Big One for One Drop in the year of the London Olympics, 2012.
Trickett, who famously won a huge hand when he rivered quad threes to bust Brian Rast's made flush, would go on to finish runner-up on a final table that also saw Phil Hellmuth make profit on his million-dollar investment, winning $2.6m, while others such as Guy Laliberté and Bobby Baldwin both cashed too.
4. Jamie Gold ($12,000,000)
When Jamie Gold took down the 2006 WSOP Main Event, he didn't just create history. Essentially, he bookended a crazy three year of poker development. Hailed as the Moneymaker Effect, Chris Moneymaker's win in 2003 saw the field for the Main Event grow and grow and grow for four years straight until Gold won it by eliminating seven of his eight opponents at the final table. With Moneymaker's success coming in a comparatively modest field by today's standards (839), Gold won with over ten times as many players, 8,773 in total.
The following year, Jerry Yang won it with approximately 2,400 fewer runners, and although 2019's Main Event ran it close, 2006 has never been eclipsed for the number of players willing to put down a stack of high society and shoot for the title of World Champion.
3. Elton Tsang ($12,248,912)
At the 2016 Big One for One Drop in Monte Carlo, there was a cool €1,000,000 on the line for 26 players, the winner of which ended up being Elton Tsang, who walked away with $12,248,912 (€11,111,111) for beating a stacked field. Six players cashed, including Tsang's heads-up opponent Anatoly Gurtovy as well as Rick Salomon, James Bord, Cary Katz and Andrew Pantling.
While not as big as it's predecessor in 2012, there was still a humungous amount of the line, and over $6 million difference between Tsang's winner's prize and Gurtovy's prize of $5,983,597 for finishing as runner-up. Tsang, who hadn't cashed in the three years prior to the result in 2016 has not cashed ever since in a live tournament. Maybe he's waiting for the next million-entry event in London this week.
2. Daniel Colman ($15,306,668)
Coming in a fairly close second on our list is the man who would not speak, Dan Colman. Enjoying a phenomenal year in 2014, Colman conquered The Big One for One Drop, winning $15.3 million in the process and defeating Daniel 'Kid Poker' Negreanu heads-up. While 'DNegs' would win a chunky $8.2m, Colman's score of over $15 million is the second-highest ever. Colman didn't want to speak very much about it at all, however, he later joined Remko Rinkema on Heads Up with Remko to relive that moment and how this win changed his life.
1. Antonio Esfandiari ($18,346,673)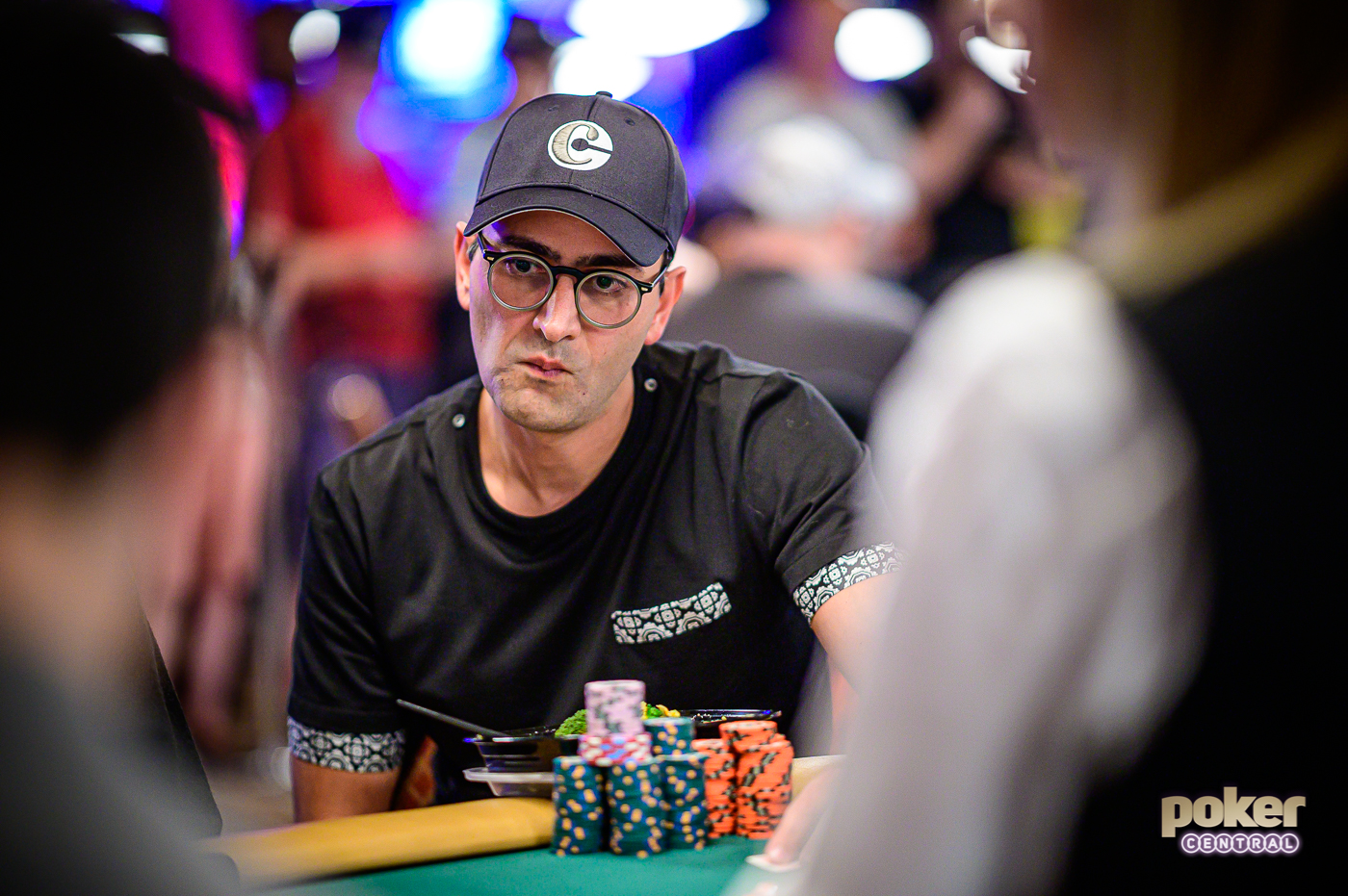 Taking down Sam Trickett heads-up in the 2012 Big One for One Drop, Antonio 'The Magician' Esfandiari won the biggest prize in poker history, landing over $18.3 million with his crowning achievement. With 48 entries and a massive prize pool of $42.67 million prize pool, it was The Magician's greatest ever trick as he beat a galaxy of stars to carve his name into the poker annals of history.
Who could go past Antonio's total in the Triton Million? With a top prize potentially being anywhere between £15-20 million, we could yet see a new record-breaker blow all these other winners out of the water.
Looking to be entertained and learn along the way about your favorite players? Subscribe right now to PokerGO to watch the Poker Central Podcast and make sure that you never miss another minute of action such as Poker After Dark, the Super High Roller Bowl and much more.