Sam Soverel was the first to dispute the claim I made in the title, he's too modest, realistic, and has a much better understanding of what goes on at the highest stakes than I do, but that's fine. We love throwing around praise for the likes of Stephen Chidwick, Justin Bonomo, and Bryn Kenney, but now it's time to shine that light onto 2019 Poker Masters, British Poker Open, and 2018 High Roller of the Year Sam Soverel.
The Floridian with a background in live high stakes cash games let out a short dismissive gasp and I saw his face change when I uttered the words. "I'm writing an article with the title "Sam Soverel is the best No Limit Hold'em Tournament player in the world."
Soverel rebutted my claims politely and proficiently, putting into context how it's both impossible to pick the best player while also including him in the elite group that we, the public, think he belongs to.
"Where I stand in poker has nothing to do with doing well recently," Soverel blandly put it before adding, "A lot of the guys I thought were really good I saw make mistakes online. While I originally thought that there were five or six players that were way ahead of everyone else I now think that the playing field is much more level between the Top 20 players."
During the 2019 Poker Masters, which wrapped up last night, Soverel whipped up a staggering seven cashes in just 10 events, finishing no lower than sixth in all those. Soverel cashed for $1.4 million, nearly equal to what Kahle Burns, Chance Kornuth, and Sean Winter cashed for and they finished second, third, and fourth. Winning two events at the Poker Masters, Soverel's performance inside the PokerGO Studio is without question the most dominant I've seen in a series like this.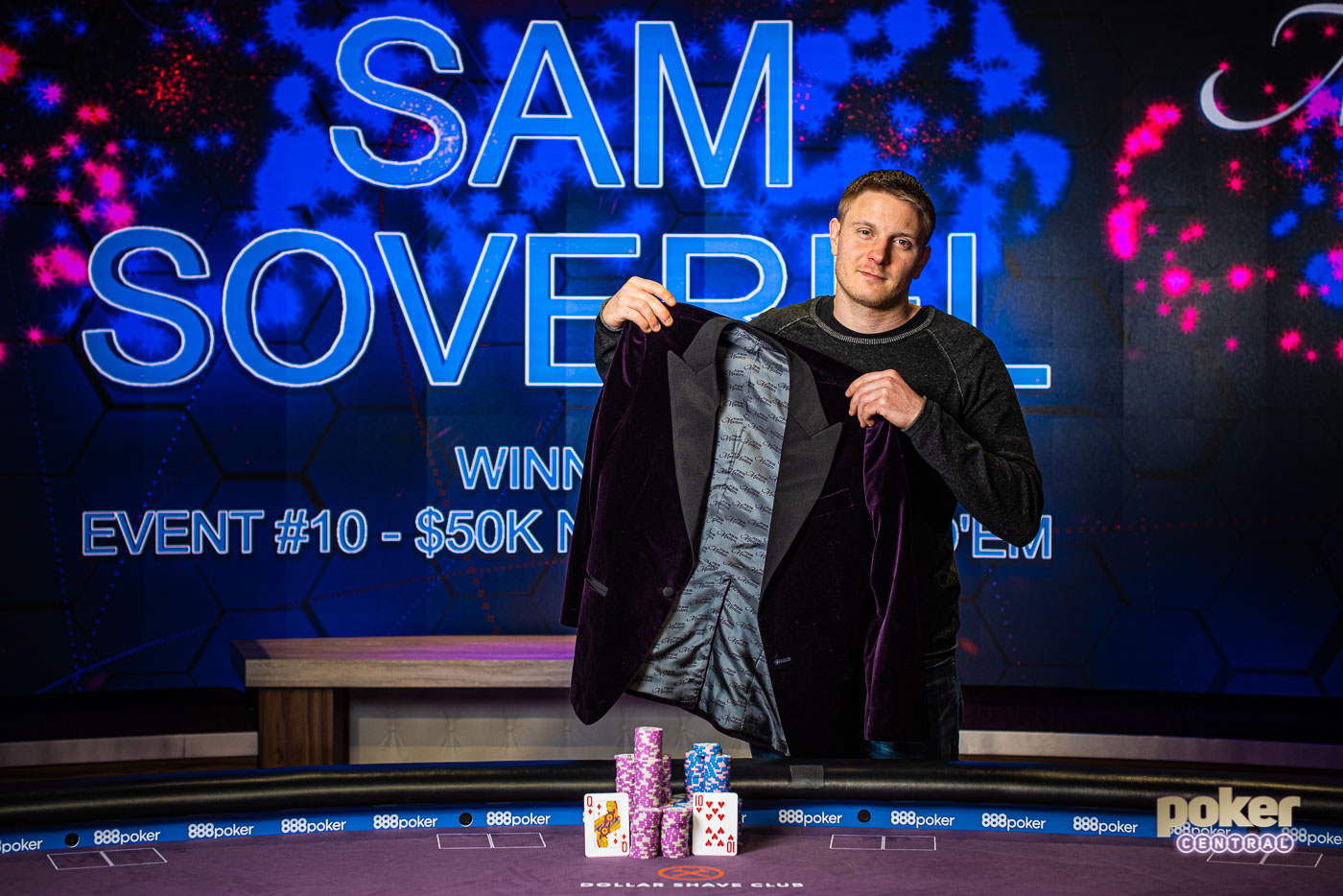 Despite the long list of accolades, Soverel only sits in 61st on poker's all-time money list with $12.8 million in career earnings, behind most of his direct rivals in high roller series such as the Poker Masters. Soverel's path to this place on the all-time money list, however, is a far different one than most have walked before him. While in the past it would take a WSOP Main Event win it's currently a who's who of players who've won seven-figures more than once.
Of the 88 players that have cashed for $10 million or more in the history of poker, Soverel has the fifth smallest big win, indicating a large volume of consistent results that have led to his ascent up the all-time money list. The four players higher on this list are Men Nguyen, David Pham, TJ Cloutier, and Erick Lindgren, and all those below him are established young names that you know from the high roller circuit.
| | | | | |
| --- | --- | --- | --- | --- |
| All-time Place | Name | Biggest score | Earnings | Total cashes |
| 77 | Men Nguyen | $412,746 | $11,015,792 | 497 |
| 81 | David Pham | $800,185 | $10,558,591 | 299 |
| 84 | TJ Cloutier | $896,500 | $10,440,660 | 406 |
| 80 | Erick Lindgren | $1,000,000 | $10,563,072 | 136 |
| 61 | Sam Soverel | $1,024,364 | | 91 |
Want some more stats? In events that are titled "High Roller," Soverel has recorded 71 cashes in the last three years. The average field size of these events was 46 players and his average finishing position was fourth! His average cash size in those events? A staggering $162,637 for a total of $11.5 million. The remainder of Soverel's cashes have come in 20 different events where he cashed for just $1.3 million with an average field size of 1,467. Soverel has 20 outright wins on his results list of which just two events are for fewer than $100,000.
Only once has Soverel won more than a million dollars in one event and even, in that case, it was by only a hair, winning an ARIA Super High Roller for $1,024,364. Soverel's results are consistently big but not boosted by one outlandish score such as Bryn Kenney or Antonio Esfandiari have. At this point, it's safe to say that this moment will come and he might as well be Kenney's biggest rival for that top spot on the all-time money list because if it's up to Soverel, he'll always be in action because that's what truly makes him happy.
Sam Soverel might not be the best in the world, which we can all agree on is a very hard claim to make about any player, but he's definitely among the best and with the heart of a champion and the excitement to play like a kid on Christmas playing with his or her new toys, Sam Soverel is here to stay with an added layer of confidence he just be unstoppable.
Listen to Brent Hanks and me break down Soverel's epic performance on the most recent episode of the Poker Central Podcast right here. Watch more on PokerGO. Subscribe right now.