Breaking Bad has been called one of television's most influential programmes. It's on every list of best TV series and if you haven't seen it, you're almost certainly missing out on hours of enjoyment following the adventures of Walt and Jesse. It's quite something, how we end up rooting for a dropout drug dealer and a science teacher turned crystal meth maker. It's the genius part of the show… but we've always thought that if Breaking Bad was to be recast, then some poker players would fit perfectly into the roles. Take a look at our perfectly cut cast list and tell us we're wrong.
Walter White – played by Daniel Negreanu
Canadian poker legend Daniel Negreanu takes over the role of the eponymous 'good guy gone mad' Walter White. The Heisenberg of the Vegan poker set, Negreanu's ability to veer from cool and collected to off-the-chart obsessive who has propelled himself to the top of the poker world is legendary. This 'Heisenberg' side of Negreanu's personality has led to him achieving a long list of life goals, including becoming back-up 'keeper for the Vegas Golden Knights. How will he cope with running a meth lab and trying to keep the world from discovering it? He is the one who knocks.
Jesse Pinkman – played by Nick Petrangelo
If we can't leave Aaron Paul in the role – and exactly why not, because he's a mean poker player in his own right, just ask Cristiano Ronaldo – then Petrangelo has to be considered. He's got that smart-but-hides-it vibe going on, he's easy going and he's clearly going to be box office winding up Daniel Negreanu as they're both hockey fans. He's also that guy you root for even though you don't know him well enough to do so, which is really how we all felt about Jesse.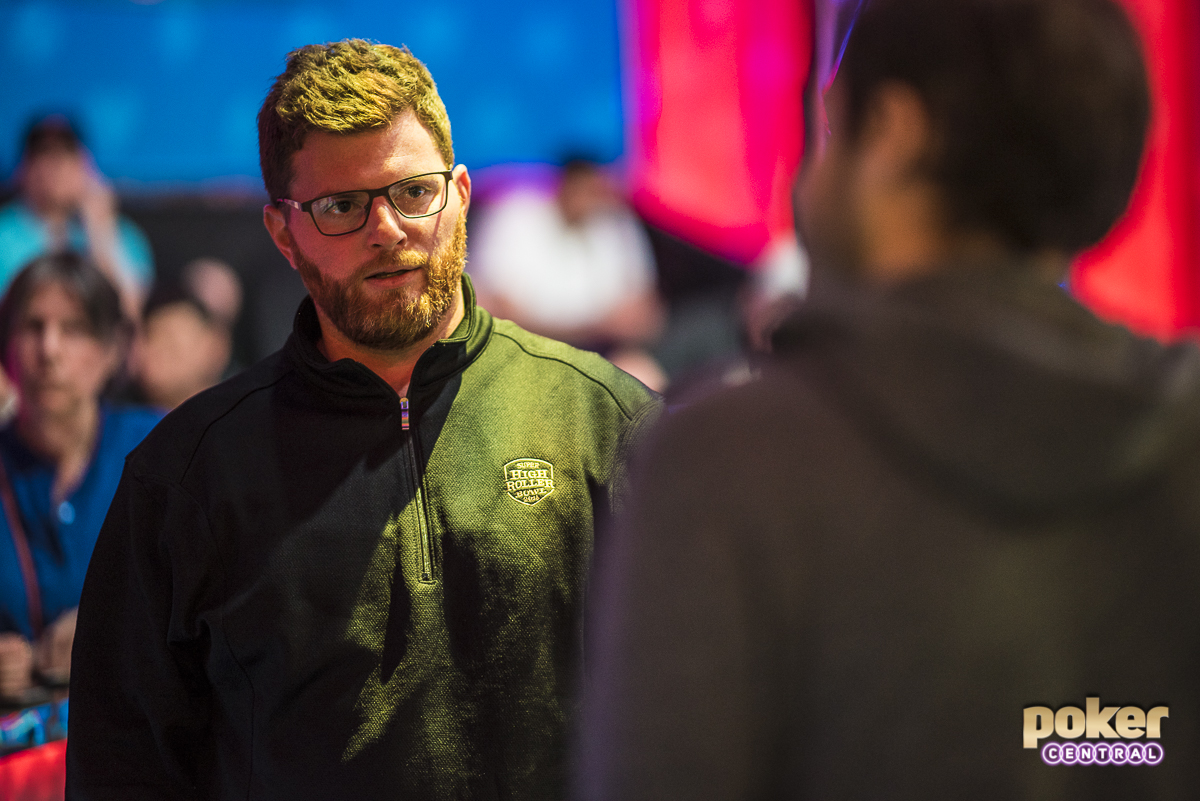 Gus Fring – played by Andy Black
If the Breaking Bad characters were poker players, we'd bet our houses on Gus Fring ending up with the lot. The head of Los Pollos Hermanos would be a total boss at the felt, so who would be able to slip into his shoes as king of cool? It can only be the Irishman, Andy Black. Effervescent when he needs to be, but with a hint of menace behind his smile, we'd back Black to control both a chicken empire and the largest meth market in America single-handed.
Saul Goodman – played by Doug Polk
It's not that Doug Polk is any kind of lawyer. But he does have an innate ability to persuade people to do pretty much whatever he wants regardless of the consequences. He also looks sharp, is always on point to solve a problem, but secretly stirs up a lot of today's hotly-discussed topics in poker. In short, he's Saul Goodman. He just needs to start wearing a suit.
Mike Ehrmantraut – Barny Boatman
One of the fan favorites from Breaking Bad is Saul Goodman's expert investigator, Mike Ehrmantraut, one of the weirdest character names in TV history. We're looking for a trusted ally, but one we know won't miss a trick. It's got to be Barny Boatman, WSOP bracelet winner, owner of the most laconic wit on Twitter and a player who if he asked you at the felt if you were bluffing, would most likely elicit the truth just because he's so cool.
Hank Schrader – Michael Mizrachi
Constantly wronged for much of the award-winning series, Hank Schrader is a hard man with a brain, a supercop who is missing the one clue he needs to solve the entire riddle – that his brother-in-law is Heisenberg. Mizrachi's natural tendency for flair, plus his ability to convey both confusion and a total grasp of the facts means he's the perfect fit for the character we cheer for at almost every stage of the show.
Stay in touch with Poker Central on Twitter, Facebook, and Instagram. Want to watch some of your favorite pros in action? Check them out on PokerGO. PokerGO provides more than 100 days of live poker action every single year on top of an extensive on-demand library that includes behind-the-scenes content, interviews, and more.