The 2019 World Series of Poker was full of colorful characters, from the inspirational Kevin 'Racks' Roster to the newest World Champion, Hossein Ensan. One of the most colorful was certainly the Brazilian musician, film composer, and music producer Pedro Bromfman.
FROM RIO DE JANEIRO TO THE RIO
The man behind the music of RoboCop, Netflix' series Narcos and Max Payne 3, Bromfman was born and raised in Rio de Janeiro. With two cashes to his name ahead of playing in the 2019 WSOP, Bromfman had already made a run to 388th place in the 2016 Main Event, as well as finishing 45th in the 2018 WPT Gardens Main Event, resulting in winnings of over $50,000.
This summer, however, Bromfman truly established his reputation at the poker table, coming 6th in the $10,000-entry No Limit 2-7 Lowball Draw Championship event for $41,897.
TUNEFUL BEGINNINGS FOR YOUNG BROMFMAN
"I've always been into music since I was very young," says Bromfman of his formative years. "My Dad is a successful businessman in Brazil and he said that if I wanted to do music, I had to do it right. That was our deal when I was 17 years old."
Bromfman got a bachelors of arts degree in music from the Berkely College of Music after studying performance and composition. He was into jazz, rather than rock and had a lust for the stage. But that changed.
"I thought I wanted to be a performer, but little by little, I was more and more in the studio and writing music. I met my current wife 20 years ago, we moved to L.A. She wanted to study films, and I've never stopped working since then. I've written music primarily for visual media – films, TV, video games and commercials."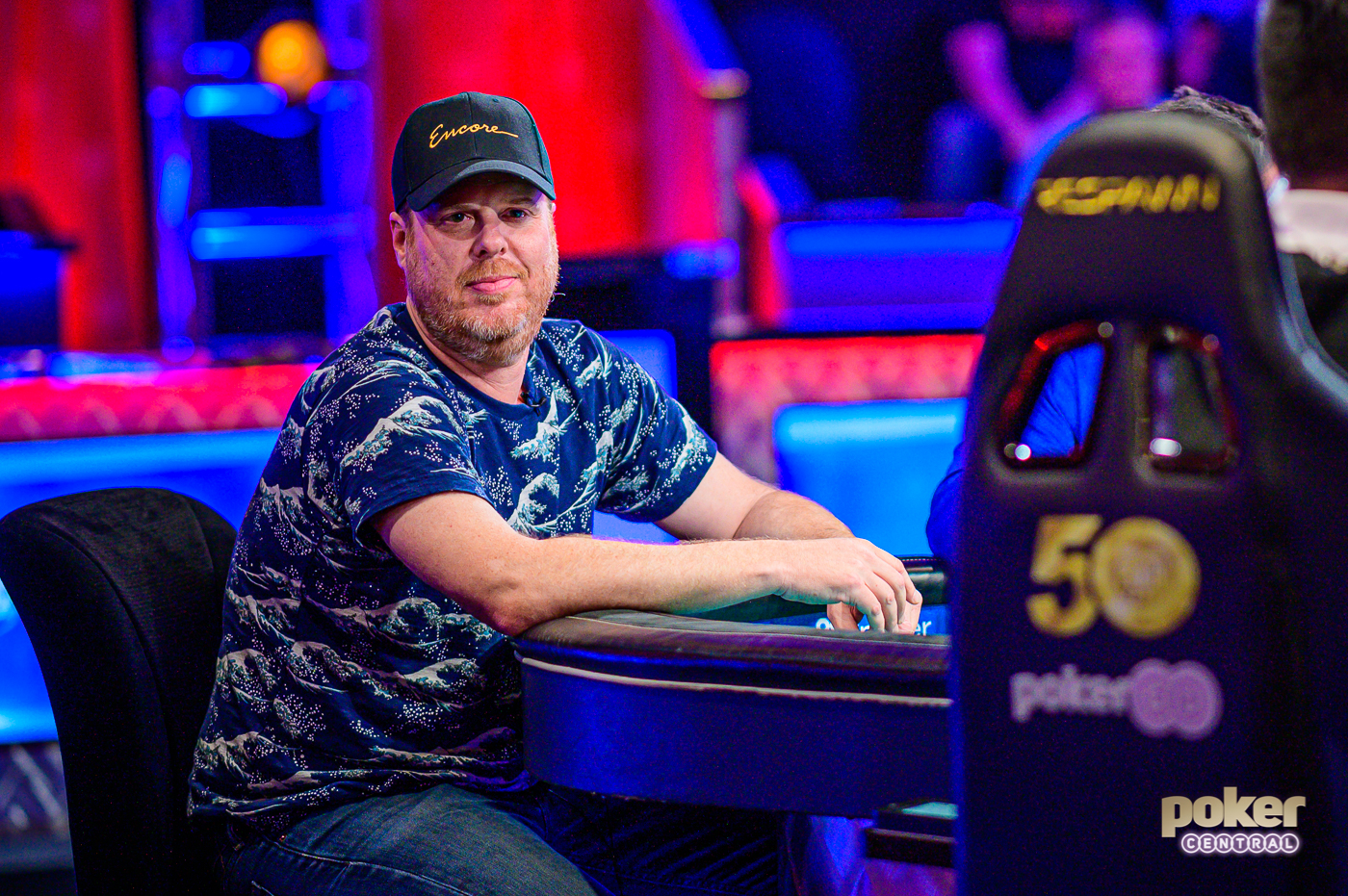 THE UNDERSCORING OF A CAREER IN MUSIC
Bromfman famously composed the score for the popular Netflix series, Narcos. He explained what is a fascinating creative process, whether he's worked in film or television.
"Usually, I get the first edit, then I compose the picture. On Narcos, the main producer who created it is from Brazil and we worked on two of the most successful movie franchises in Brazil together, Elite Squad. We did Robocop together, that was my biggest job in movies. Sometimes it's me playing instruments or we bring in a couple of musicians. Sometimes we go to Lonon and work with a full orchestra."
If you believe composers have the luxury of time to create music which flows so seamlessly from one scene into another, you would be wrong.
"It varies a lot but usually you don't get as much time as you'd like. If a director doesn't love the music, it's hard to talk music with someone who doesn't know about it. You have 70 minutes of music to do in four weeks, and you go around the clock without sleeping. I don't play poker much during that time!"
NARCOS AND BROMFMAN
While TV is faster-paced, and Bromfman had around a fortnight to compose the music for each episode of Narcos, he had a lot of the themes, ideas and sounds established from previous episodes, making it that much easier to tackle the episode when he got it. He just wishes people don't assume he wrote the theme song.
"Everyone says 'Oh, he composed the opening song', but that was Rodrigo Amarante, who is a really good songwriter. I do all the background music, all the instrumental music for around 25-30 minutes of each episode. Hopefully, you're not listening to it too much, but you're feeling it. My job is to play with your subconscious, not to get you signing, but to feel the action, the tension, the drama."
In the beginning, it would take Bromfman a lot longer to come up with his ideas. But two or three minutes or regular work every day have him in a rhythm, He believes creating music is like working a muscle, the more that you exercise it, the stronger that muscle is.
"It's about working the muscle, then I can play poker on a Sunday!"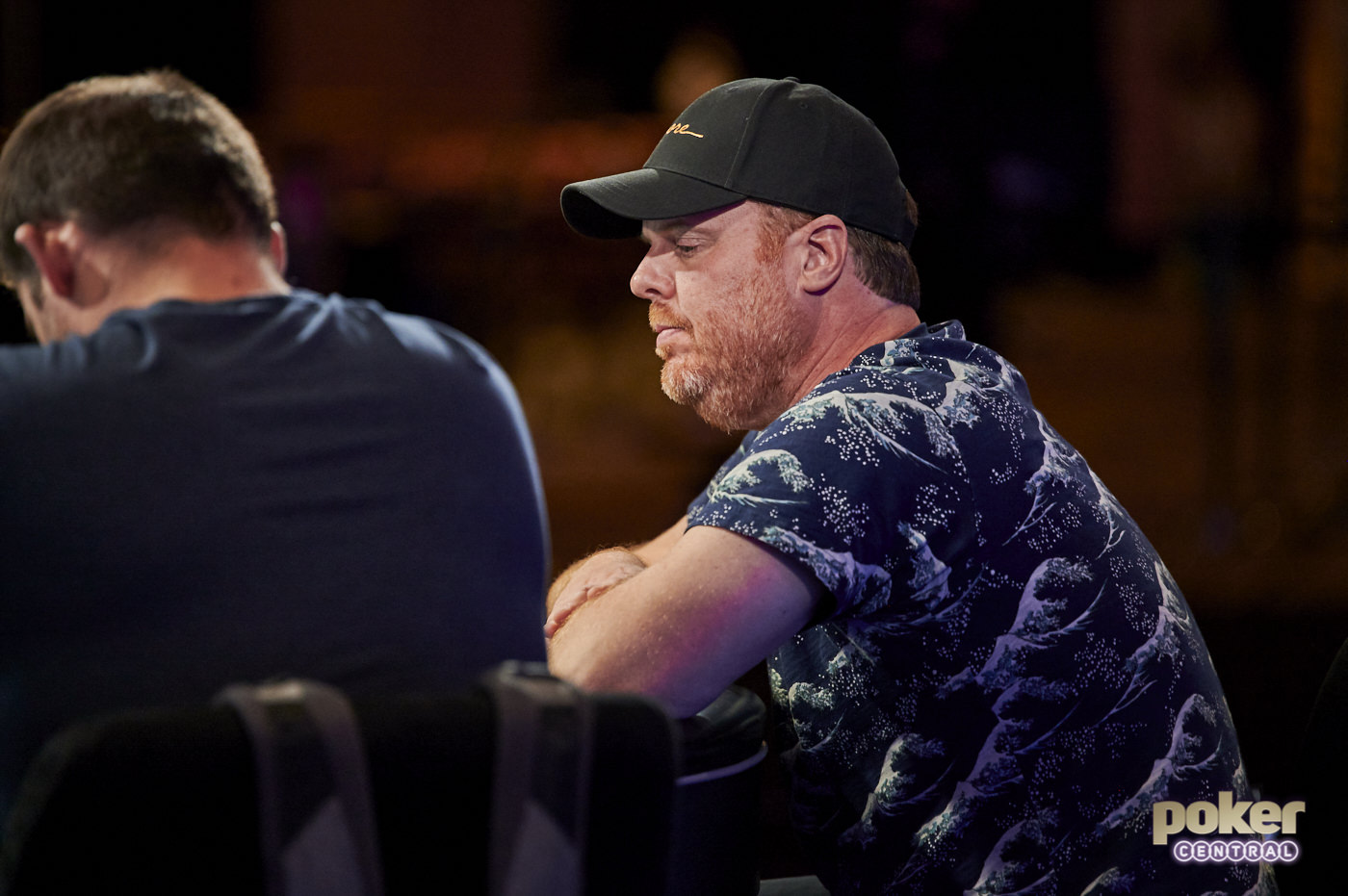 FALLING IN LOVE WITH CARDS
"I've been into poker since the early 2000s, but I grew up playing cards with my grandparents and I'd play five-card draw high with my friends," says Bromfman. It was around the time of the 'Moneymaker Effect'. He would play no limit hold'em and lose money. He was bad. But over the years, he improved, and one day, in 2016, he would play the fabled WSOP Main Event.
"I made it to Day 4 the first time I played the Main Event! I've probably played ten tournaments in my life – I'm more of a cash game player. I try to play twice a week in Los Angeles and a lot of my close friends are poker pros. I'm very passionate about poker. I told my wife 'If I'd found
first, who knows, maybe I would be playing for a living. I love what I do though, music is my profession, poker is my hobby."
THE LOS ANGELES GAME HOOKS BROMFMAN ON DEUCE
Playing poker twice a week in Los Angeles sounds like something Bromfman adores returning to.
"We have a game that's half-deuce, half-PLO a lot of the time, and we only play big bet. I guess I like the pain! My two favorite
are 2-7 triple draw pot limit and no limit deuce. I started playing it a year ago and it's really hooked me."
SHOOTING FOR THE BRACELET
Reaching the final table of the No Limit 2-7 Lowball Draw Championship, Bromfman was up against some supreme talent, sharing the felt with Galen Hall, Paul Volpe, and Darren Elias, as well as the winner Jim Bechtel. But it was Bromfman's good friend Prahlad Friedman who provided the Brazilian with his most memorable moment… for the wrong reasons.
"He's one of my best friends in poker and we play a lot together; he's married to a Brazilian girl. He speaks Portuguese and he's a really good guy… even though he f***ing busted me! Making the final meant so much to me. We had a day off
and I couldn't sleep! Poker is really a big part of my life."
THE POKER FAN TURNED PLAYER
Bromfman is as much of a poker (and PokerGO) fan as he is a player. He loves the in-depth nature of the coverage available 24 hours a day, 7 days a week on PokerGO.
"The streams are so interesting; you get to see the whole hand and see exactly what's going on. I watched the Super High Roller Bowl, the highlights and the final table. I listen to the Poker Central Podcast every week, I'm a big fan and I played with Cary
and told him how much he revolutionized everything in poker, not only with PokerGO."
If you're a Pedro Bromfman fan, prepare to get happy; you might just get to see a lot more of the bubbly Brazilian player at the felt.
"I've got the bug and I'll try to play more. The better I get, I more I see that I have the respect of some of the professionals when we play together. I'm not just a fish in the game anymore."
Subscribe right now to the Poker Central Podcast and make sure that you never miss another minute of action. New to PokerGO? You can get right into the action. Subscribe right now. Check out more from Pedro Bromfman on his website.