There was just no stopping David Peters this week at the PokerGO Studio in Las Vegas. Peters closed out the 2021 U.S. Poker Open the same way he left off more than two years ago when he hoisted the trophy on the final day of the most recent edition of this high-roller tournament series. Back then, Peters needed a win in the Main Event to dethrone Sean Winter for the overall win, while this year he was on the sidelines fading only a Sam Soverel win in the series-ending $50,000 No Limit Hold'em event. Soverel busted in fifth place, after which Peters received many congratulations from the players present inside the PokerGO Studio. Ironically enough, it was Sean Winter who took down the final event of the series defeating the inaugural U.S. Poker Open champ and the 2019 third-place finisher Stephen Chidwick heads up.
During the 12-event series that was the 2021 U.S. Poker Open, David Peters won no fewer than three tournaments including a Short Deck one, a format in which he's never won before. Winning the U.S. Poker Open comes with a $50,000 cash prize and the 54-lbs Golden Eagle trophy.
"It's unique, winning three events in this series and even skipping the PLO and Mixed Games. It's pretty crazy," an elated Peters said just minutes after he secured the Championship win, "And going back makes it extra special."
Jokingly Peters added, "I was sending some voodoo spells Sam's way, hoping he wouldn't do what I did the Sean the last time."
Peters had not played any live poker in the last 18 months but he stayed sharp through studying and playing lots of online poker, "It's been a crazy week, it felt good to be back in there battling with all these great players and I'm very happy that it went well and that I was able to win it."
Watch the video down below to see Peters take down Event #11: $25,000 No Limit Hold'em event. 
The top tournament pro from Toledo, Ohio who now resides in Las Vegas brings his total to $34.5 million in career tournament earnings after padding his stats with $832,950 in winnings this past week. Peters ranks seventh on poker's all-time money list having cashed for more than $1,000,000 in seven of the past 10 years.
Peters credits his work ethic, passion for the game and never losing his drive to compete at the highest level for his continued success. Headed into a very busy Summer and Fall season, Peters is ready for more.
"I missed a good chunk of the PokerGO Tour events in the past few months but I'm ready to get in there, grind a lot of these, and catch Ali
. I know he has a huge lead right now but we'll see what happens. I definitely missed live poker, it hadn't gone this long without playing any since I was 18."
Having been at the top for many years, Peters is known for his calm demeanor and often stoic look while playing the highest stakes available, but deep down winning does mean a lot more to him than just the dollars it puts in his pocket.
"It's nice to have these poker accolades, securing my legacy, and having those memories to look back on when I'm 70 and think about how cool that was."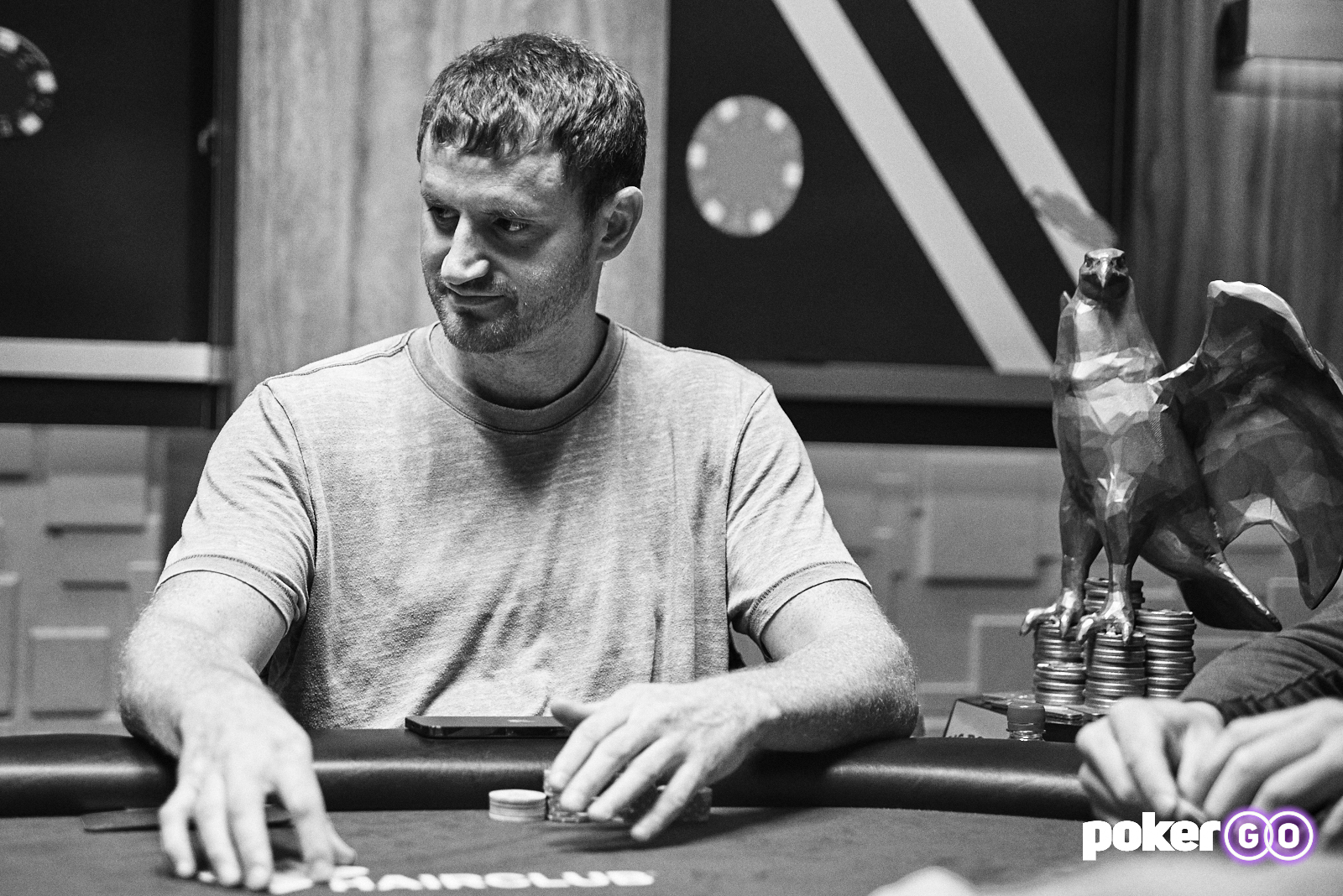 Here are the final standings of the 2021 U.S. Poker Open.
2021 U.S. Poker Open Leaderboard
Rank
Player
Points
Wins
Cashes
Earnings
1
David Peters
646
3
4
$832,950
2
Sean Winter
484
1
2
$785,700
3
Ali Imsirovic
483
1
5
$482,000
4
Stephen Chidwick
427
0
3
$628,700
5
Dan Shak
371
0
4
$459,750
6
Jake Daniels
323
1
2
$391,000
7
Sam Soverel
316
1
4
$382,300
8
Andrew Lichtenberger
308
0
3
$308,000
9
Joe McKeehen
302
1
2
$302,200
10
Steve Zolotow
289
0
3
$289,000
Here are the event winners of each U.S. Poker Open event. Click on the player name to watch the full final table on PokerGO. The tournament action inside the PokerGO Studio continues in two weeks when the PokerGO Cup gets underway on July 1st. PokerGO will provide exclusive Live Reporting and live streaming of this eight-event series that culminates with a $100,000 buy-in event on July 9th.
2021 U.S. Poker Open Winner Overview
Event
Format
Buy-in
Entrants
Winner
Top Prize
1
No Limit Hold'em
$10,000
95
Jake Daniels

$218,500

2
Pot Limit Omaha
$10,000
65
Sam Soverel
$175,500
3
No Limit Hold'em
$10,000
77
Joe McKeehen
$200,200
4
Big Bet Mix
$10,000
48
John Riordan
$163,200
5
No Limit Hold'em
$10,000
85
Joey Weissman
$204,000
6
8-Game Mix
$10,000
68
Eli Elezra
$183,600
7
No Limit Hold'em
$10,000
99
David Peters
$217,800
8
Pot Limit Omaha
$10,000
63
Jared Bleznick
$189,000
9
No Limit Hold'em
$10,000
99
Ali Imsirovic
$217,800
10
Short Deck
$10,000
27
David Peters
$124,200
11
No Limit Hold'em
$25,000
69
David Peters
$465,750
12
No Limit Hold'em
$50,000
42
Sean Winter
$756,000
Connect with PokerGO Facebook, Twitter, and Instagram. Use code "USPO21" for $20 off an annual PokerGO.com subscription now!