There were a total of 644 entrants that entered Event #22: $1,000 Ladies Championship at the 2021 World Series of Poker. Among the field was Woman Grandmaster and 21-year-old Qiyu "Nemo" Zhou, who was making her WSOP debut in the event after she spoke with Remko Rinkema and Donnie Peters on the PokerGO WSOP Podcast about growing up playing chess, transitioning to chess streaming, and now taking her turn as a poker player.
"I really want to probably play the best I can play," Nemo said on what success in her WSOP debut would look like. "I know that variance exists, and I've lost pocket aces to king-queen before. It's fine. I understand it exists, so it's just trying to play as well as I can play because I can't ask for anything more."
Nemo sat down in the Ladies Championship and would simultaneously have a rush of adrenaline and nerves as she looked down at pocket aces. She made it to a queen-high flop where she saw her remaining chips enter the pot against an opponent who tabled pocket queens. Nemo couldn't find one of the remaining aces in the deck, and she was eliminated from the Ladies Championship.
"It was pretty devastating," Nemo said about the elimination. "I haven't played that much poker, so to me, I felt that a lot stronger than a typical poker player."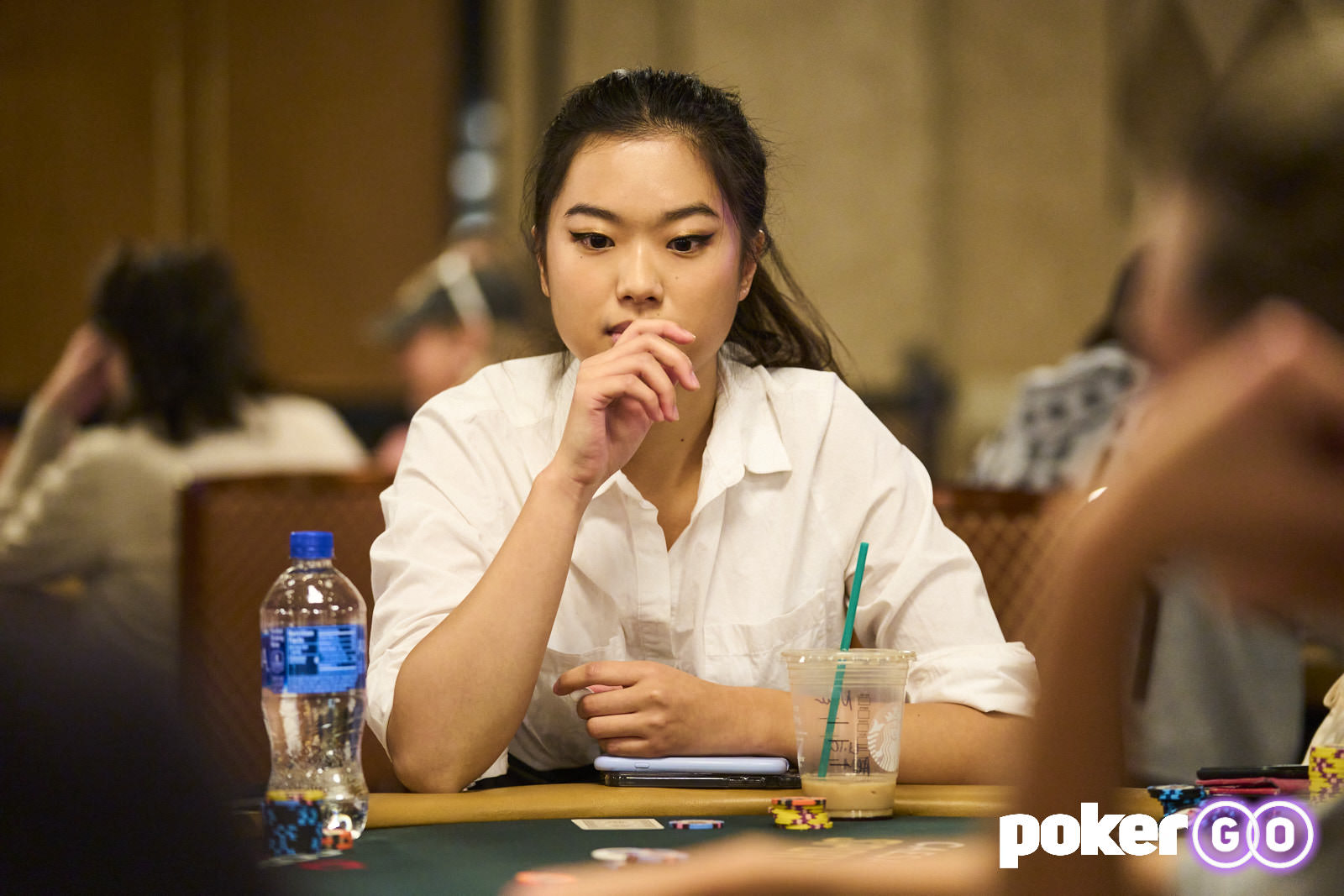 With players in the Ladies Championship allowed a single reentry, Nemo decided to seek out retribution with a second bullet. Zhou's second table was seemingly tougher on paper as she had notable players Lena Evans and partypoker team pro Day Kotoviezy to contend with.
"I'm here and I want to play again," Nemo said about her decision to reenter. "I really wanted to come to the WSOP to play some poker, and I really wanted to try again."
Nemo would be dealt pocket aces once more, and after she called all-in, she found herself in great shape against an opponent's pocket eights. Unfortunately for Nemo, another bad beat would be dealt her way as an eight on the turn ended her Ladies Championship for a second time and for the last time this year.
"I obviously had expectations for myself as a competitive person coming from playing other games very competitively," Nemo said. "I obviously had expectations to do better, but I'm still trying to process it."
What Is Next for Nemo?
It may have been a sour ending to Nemo's WSOP debut, but there is plenty to look forward to when it comes to streaming and poker.
"It absolutely gives me the itch to play more," Nemo said. "I definitely want to play more. I want to come back."
"My short-term goals are obviously just to understand how to play the game better because in poker you need such a deep understanding. I feel like I got to use zero of the knowledge I learned on this trip. But I really want to just learn more and more, and obviously, I have to play in order to use any of that information I learned. I just have to put in the time and the hands."
Nemo's experience of playing competitive chess for 18 years will directly crossover to poker as she looks to improve her game with the help of friends, fellow poker players, and her poker coach. With a goal to compete and win, there is little doubt that every time Nemo sits down at a live tournament she will be a better and more experienced poker player.
"I think poker is absolutely fascinating, and there's always been a lot of parallels with chess and poker," Nemo said. "A lot of people from chess have moved into poker, a lot of poker people want to play chess. So I think that's really fun.
"I've only been playing a couple of months, but I just want to compete."
Connect with PokerGO.com on Facebook, Twitter, and Instagram. Use code "WSOP2021" for $20 off an annual PokerGO.com subscription now!