The second-biggest WSOP Main Event in poker history saw a vast swathe of players descend upon the Rio All-Suite Hotel & Casino as the largest single-day field ever took part in the most famous old tournament.
Day 1c of the 50th World Series of Poker Main saw incredible drama, with disqualifications, the busting and booming of several huge poker names, and even an Earthquake. While our team caught up with Day 1C(razy) as it became known, there was poker to be played and chips to be bagged. Here's the story of the day where 4,900+ players took their seats to bump the Main Event field to over 8,000 entries for the first time since 2006 and only the second time in history.
IVEY BUSTED INSIDE AN HOUR, CHAN IN THE MIRE
Phil Ivey was one of the biggest draws for fans everywhere in the Rio, but if they wanted to watch him in action in the Main Event, then they'd have had to be quick. Ivey was alive just one hour, during which time he shed chips until a point where he had his last 25,000 over the line with a nut flush draw on the flop. It didn't get there, and the 10-time bracelet winner walked out of the Rio.
Johny Chan endured a tough day at the felt, with 'The Master' below starting stack from the first orbit and never climbing back above it. He did, however, survive and with the last few hands being played, Chan held around 40,000 chips, which might feel like a win from his mid-Day 1c position.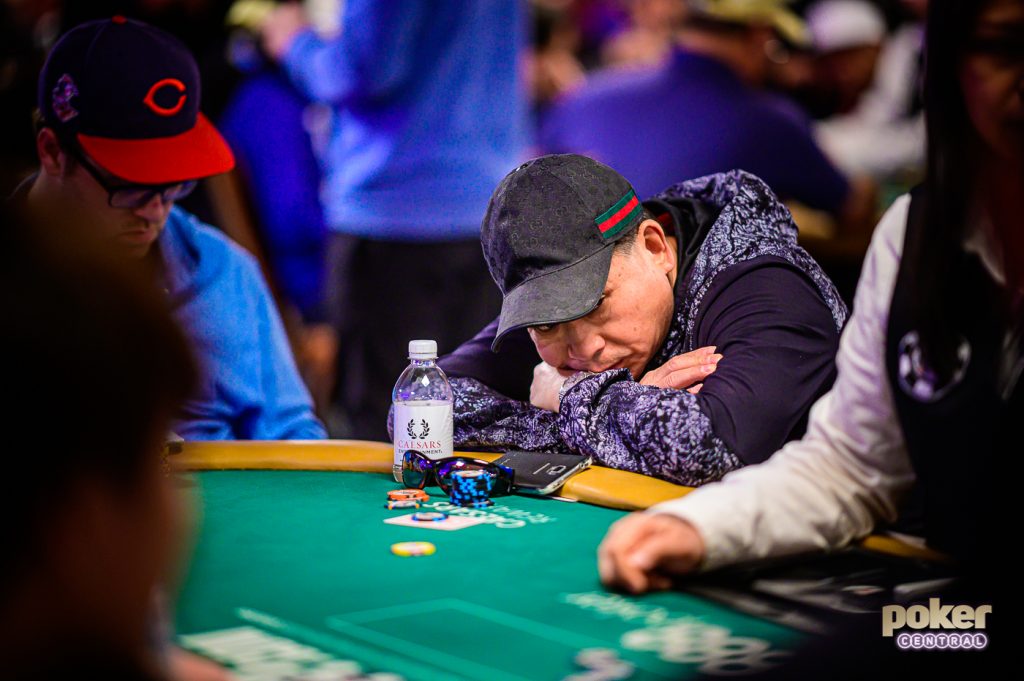 NOT ONE, BUT TWO DISQUALIFICATIONS
At the same time as Ivey busting, another player was leaving, but this time due to being frog-marched out of the building by a security team. The man was disqualified for grabbing the entire stack of the player to his left after winning a small pot. Since that contravenes the rules, he was out of there, $10,000 lighter and probably with a hangover to match the size of his waking shame.
When that player does wake, he might consider that it could have been a lot worse. Incredibly, a second player was expelled from the action for doing a lot more. All-in blind pre-flop, the inebriated individual dropped his pants, mooned his opponent who was considering a call, then, staggeringly, managed to remove his shoe then throw it at his opponent. Again, the man was escorted from the building, being held up more for his own protection, but for everyone else's too.
EARTHQUAKE!
If players were stirred up, then, somehow, they were about to be shaken even more… by a force 7.1 earthquake that sent the ceiling of the Rio swaying in the early hours of Day 1c. Players ran from the room, ceiling tiles tumbled to the floor and the dinner break was brought forward amid safety concerns after the second earthquake in a matter of days in the desert.
MCDONALD AND MARTIN AMONG BIGGEST STACKS
When action resumed, it was down to business. Mike McDonald led early, up to 180,000 in a matter of just a few hours. But McDonald trebling his stack in a series of bountiful pots was only the beginning. Others had just as much success and more as the top of the leaderboard saw big names piling up chip mountains. Kevin Martin approached a quarter of a million chips, while others such as Adam Friedman (282,000), Dylan Meier (263,000) and Daniel Lefebvre (250,000) all started stacking chips that will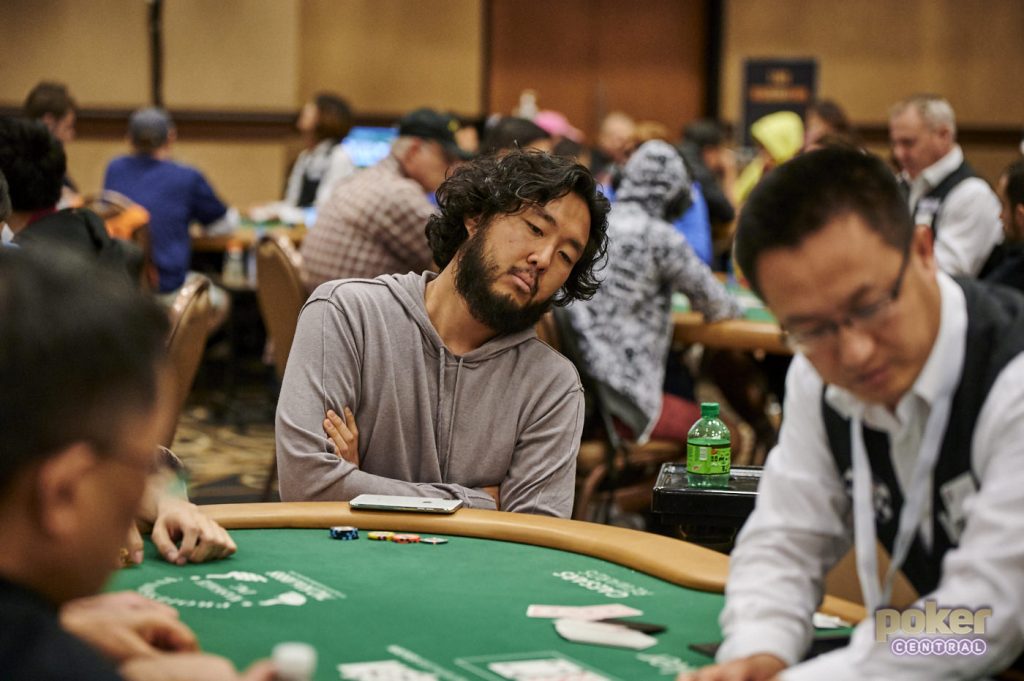 CHAMPION STRUGGLES TO SURVIVE
John Cynn gave everyone a boost by announcing the Day 1a shuffle up and deal, but we had to wait until Day 1c to see the champion in action himself. When he was, it seemed that the variance of tournament poker had it in for him, with Cynn constantly dotting around the lower counts. Near the end of the day, he won a decent pot to crawl back over 20,000 chips, but that's still just a third of his starting stack and he may now be regretting not simply buying into Day 2 as is an option this year.
Here are the Top 10 Chipcounts after a huge day at the felt:
| | | |
| --- | --- | --- |
| Position | Player | Chips |
| 1 | James Henson | 316,100 |
| 2 | Mike McDonald | 306,300 |
| 3 | Joshua Ray | 304,200 |
| 4 | Robert Kokoska | 285,000 |
| 5 | Mohamed Mamouni | 284,000 |
| 6 | Barry Donovan | 280,100 |
| 7 | Robert Layne | 280,000 |
| 8 | Dylan Meier | 277,700 |
| 9 | Yervand Boyadjian | 277,400 |
| 10 | Tom Cannuli | 275,000 |
With Day 1c being followed by Day 2ab, which you'll be able to see here and which combines the players from both Day 1a and Day 1b, you can catch up on all the action from Day 1c by watching the replay of all the dramatic action right here.
You can watch the WSOP Main Event action unfold on ESPN and check out additional coverage on PokerGO throughout the biggest poker tournament in the world.