When you think of the biggest bad beats in poker history a few moments come to mind. We all remember the tears of Matt Affleck when Jonathan Duhamel made a straight on the river versus his aces, or perhaps you prefer the bad beat that Max Heinzelmann put on Shaun Deeb after six-bet shoving into his aces with ace-six?
This week, we look at a forgotten bad beat from the World Series of Poker Main Event, as George McDonald saw nearly $1.6 million in equity get flushed down the drain with 12 players left in 2015. The 2015 WSOP Main Event is now available in full on PokerGO, as the years spanning from 2016 through 2011 are being published before the 2018 WSOP kicks off.
When the 2015 WSOP Main Event got down to its final two tables, there were two big storylines in play, of which one is largely forgotten at this point. Everyone remembers Joe McKeehen's dominance at the main feature table after knocking out Justin Schwartz in a set over set confrontation, ultimately leading to the elimination of Daniel Negreanu on 11th place. On the outer table, however, a different story was being written.
Ofer Zvi Stern repeatedly took his sweet time for even the smallest decision, much to the frustration of not only the players at his table but also the ones at the feature. As Daniel Negreanu explained on a recent podcast, Stern's tanking completely altered the dynamics of the tournament. The hand, posted at the top of this page, could've completely changed things as George McDonald found an amazing spot to double up.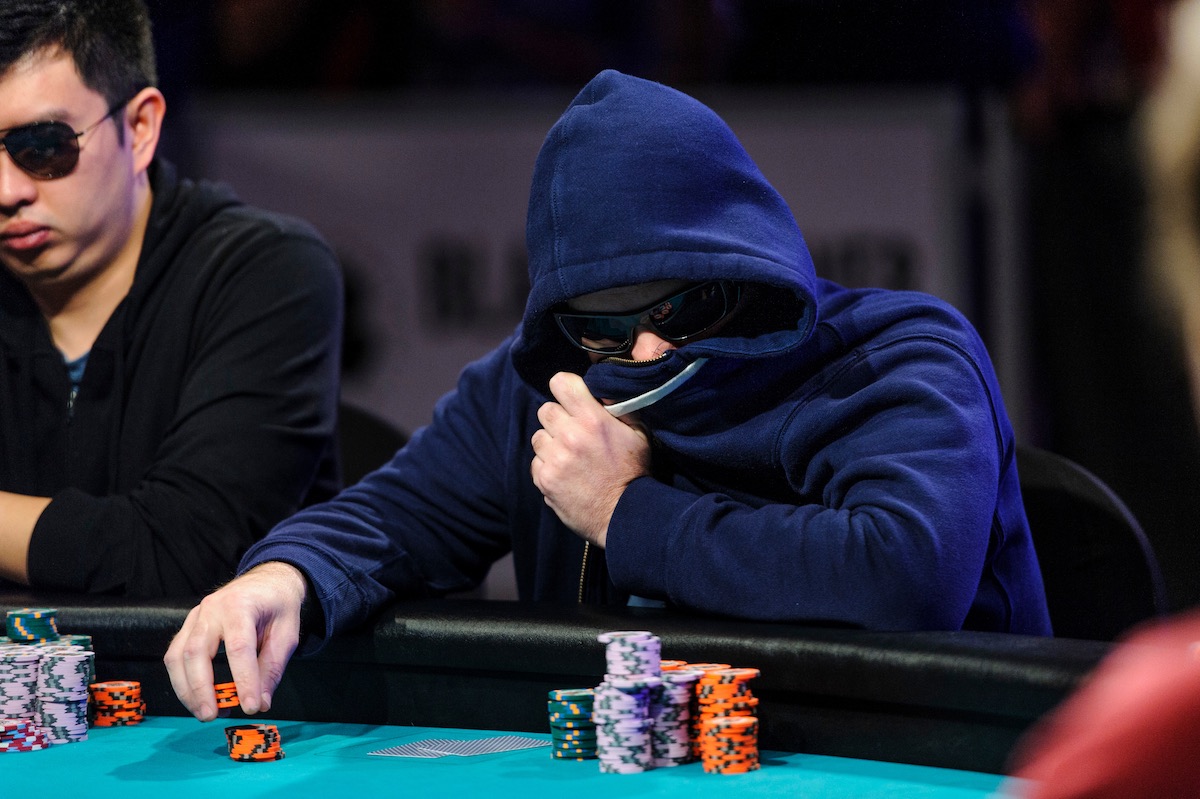 The hand above starts with just 12 players remaining, as Scotsman George McDonald was amidst a nice run of cards. Stern, aggressive yet slow to act, applied maximum pressure on McDonald risking half his chips creating a pot worth 25 million chips. According to calculations made by Poker Central's own Brent Hanks, the equity of this pot was worth between $1.4 and $1.8 million, turning this into one of the biggest pots all-in showdowns of the event.
Stern had just 19% equity to win this hand before the flop, but a flopped flush draw and a third spade on the turn changed everything. The Israeli took down this pot and continued his slow play into the second biggest stack headed into the November Nine. Ultimately, Stern couldn't get anything going at that final table, coached by 2014 WSOP Main Event winner Martin Jacobson, and finished in fifth place for $1.9 million, but we'll never know what could've been if McDonald's queens would've held up.
For more World Series of Poker Main Event action, got to PokerGO right now and binge-watch the 2015 and 2016 Main Event. PokerGO provides more than 100 days of live poker action as well as an extensive on-demand library of original content such as Poker Nights, Pokerography, Super High Roller Club and much more. Looking to play in the 2018 WSOP Main Event? Enter the sweepstakes now!