Actor Vince Vaughn was present at the start of the 2021 World Series of Poker Main Event final table. Standing alongside the WSOP's Jack Effel, Vaughn was announced as the "2022 Master of Ceremonies" for the World Series of Poker and then gave the famous call of "shuffle up and deal" to kick off play.
Following the shuffle up and deal call, Vaughn joined Lon McEachern, Norman Chad, and Jamie Kerstetter in the commentary booth. Vaughn cited the excitement of poker as a draw for him and helped break the news that the 2022 World Series of Poker would be moving to the Las Vegas Strip, taking place at Bally's and Paris venues.
"As we approach the Final Table, we look back on yet another successful Main Event that exceeded expectations," said Ty Stewart, WSOP Vice President, in a press release. "We are absolutely thrilled with this year's turnout, both domestically and internationally. As we close out this chapter at the Rio, we are excited to have the iconic Vince Vaughn usher in a new era of WSOP at Bally's and Paris next summer."
"I have such a strong connection to Las Vegas and am honored to be selected as the Master of Ceremonies for what is set to be the most anticipated World Series of Poker tournament ever," added Vaughn. "Poker has long been one of my favorite sports, so to be a part of something as historic as the WSOP finally moving to the Strip is an absolute dream. Vegas Baby, Vegas!"
Vaughn has been seen in poker before, joining Mel Gibson, Gene Simmons, and Andrew Garfield in 2016 at a charity event in Los Angeles held by the World Poker Tour and Mending Kids. Now it looks as though Vaughn will be a bit more involved in the game as Master of Ceremonies of the WSOP.
While on commentary, he said he used to frequent the Bicycle Hotel & Casino in Los Angeles and has hopes of competing in the WSOP Main Event one day. Maybe we'll see him in the field for 2022.
The 2021 WSOP Main Event final table that Vaughn helped kick off is live streaming on PokerGO.com. Be sure to use the code "WSOP2021" to receive $20 off an annual PokerGO.com subscription and watch live to see who will become poker's next world champion and walk away with $8,000,000 in prize money.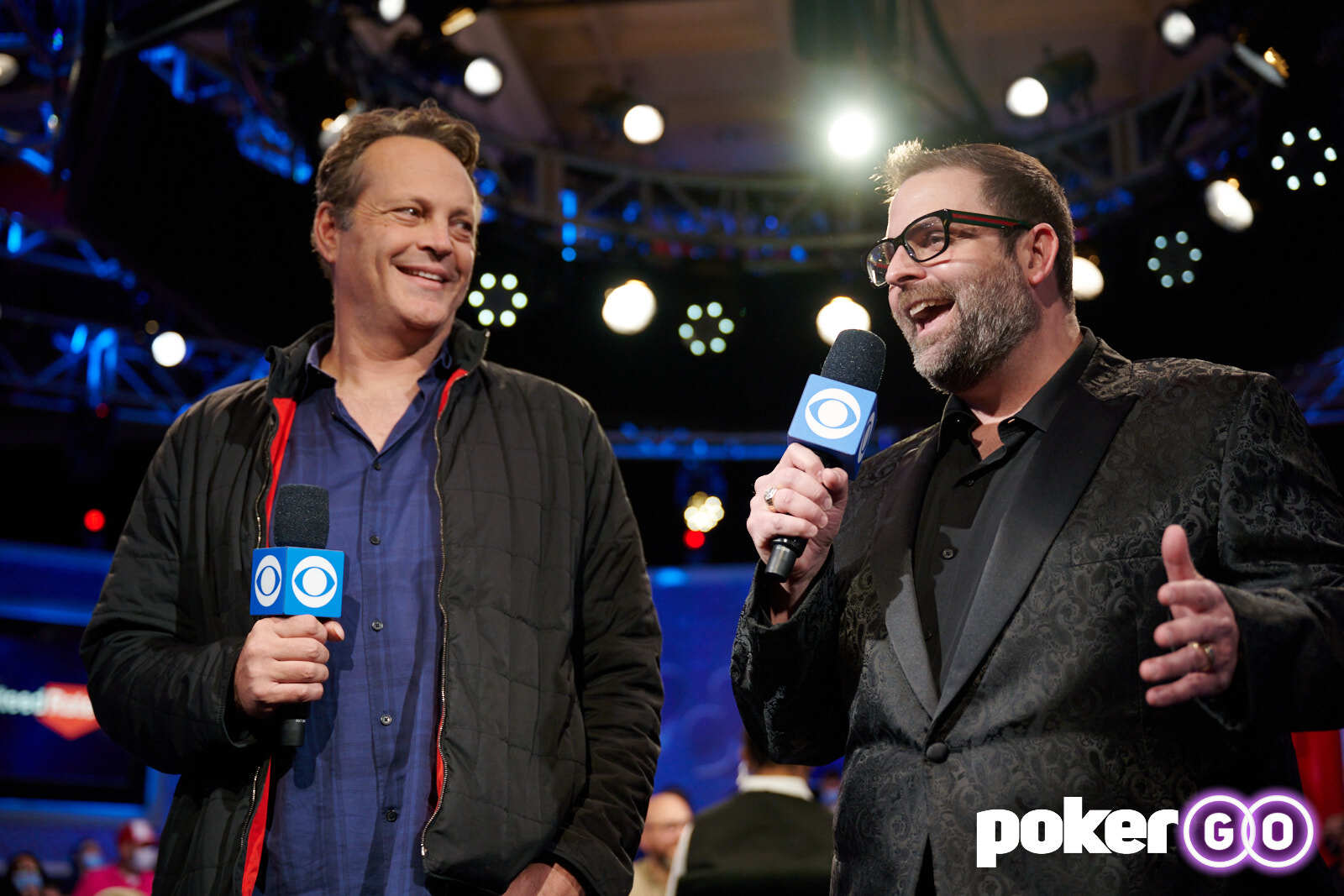 Connect with PokerGO.com on Facebook, Twitter, and Instagram. Use code "WSOP2021" for $20 off an annual PokerGO.com subscription now!