Drew Amato has been covering the World Series of Poker since 2014. This year he's covered the U.S. Poker Open and Super High Roller Bowl for Poker Central. Twice per week, Amato will share his favorite images from the World Series of Poker. Enjoy this recurring piece as, in his own words, Amato describes the biggest moments in the game.
Poker and I go way back. Jacks or Better, Chicago, Stud, and 5 Card No Peak, just to name a few, were some of the games my family taught me growing up. The $0.05/$0.10 mixed games at kitchen tables and in the basements of my friends evolved throughout my teenage years, leading to my first ever casino game, $1/$2 at Mohegan Sun shortly after I turned 18.
As I, probably unknowingly, tried to imitate what I had seen on Poker After Dark and High Stakes Poker, my love for the game and its players grew.
Sure, I looked up and aspired to be as good as Phil Ivey, Ilari 'Ziigmund' Sahamies and Patrik Antonius, but there just wasn't anyone like Doyle. The fact alone that their combined age just barely added up to that of Texas Dolly was something that made my mind wander to what the game of poker must've been like during the late 50s and 60s.
Flash forward a few years later and I'm running on three hours of sleep fresh off a flight from Connecticut, landing in Las Vegas for the very first time. Starting out my relationship with Sin City in iconic fashion, my best friend and I lived off the Gold Coast bowling alley hot dogs and pizza for three straight days.
I was 21 years old, high on life, and remember those first few hazy days fondly in the city I now call home. On one of those days, I strolled into the Rio to submerge myself in the grandeur of poker's greatest spectacle. In the Rio's wide hallways my best friend and I turned a corner and narrowly escaped being mowed down by the 10-time WSOP bracelet winner on his scooter.
My buddy turned to me and said: "Holy s***, that was Doyle!"
That's a moment I will never forget, just how I'll never forget what happened today.
Today, the poker fan in me has come full circle with Doyle. It was an honor documenting Doyle in, what he said, was his final World Series of Poker event. At age 84, watching the 'Godfather of Poker', the game's most iconic figure of all time, battling with the brightest minds of today's game, was truly special.
Below is a collection of images I've shot during Doyle's final event at the World Series of Poker.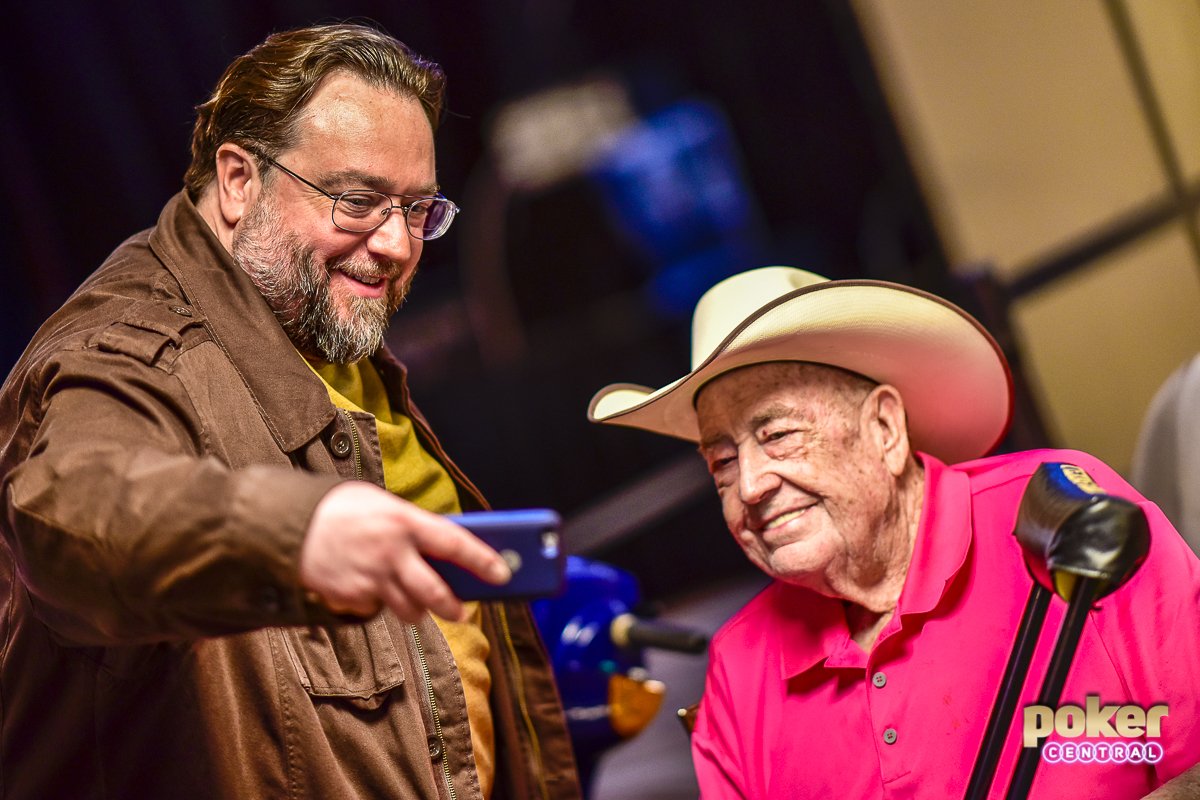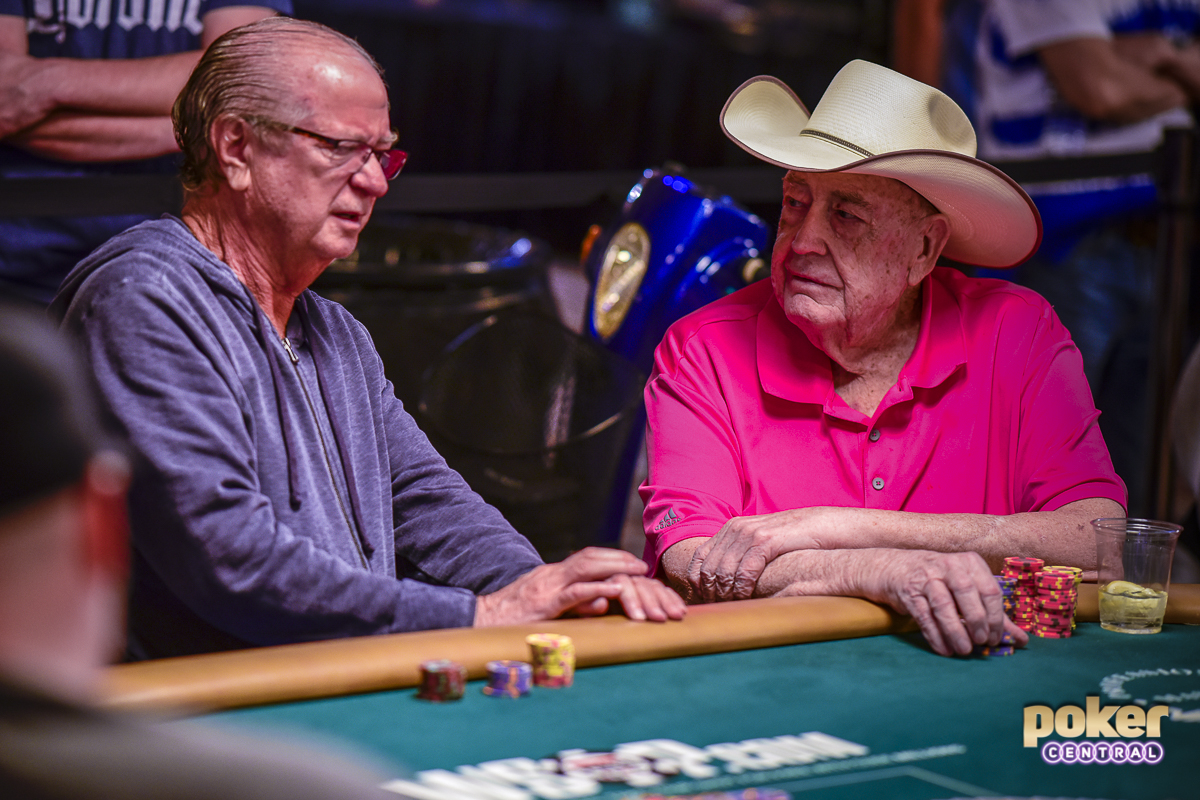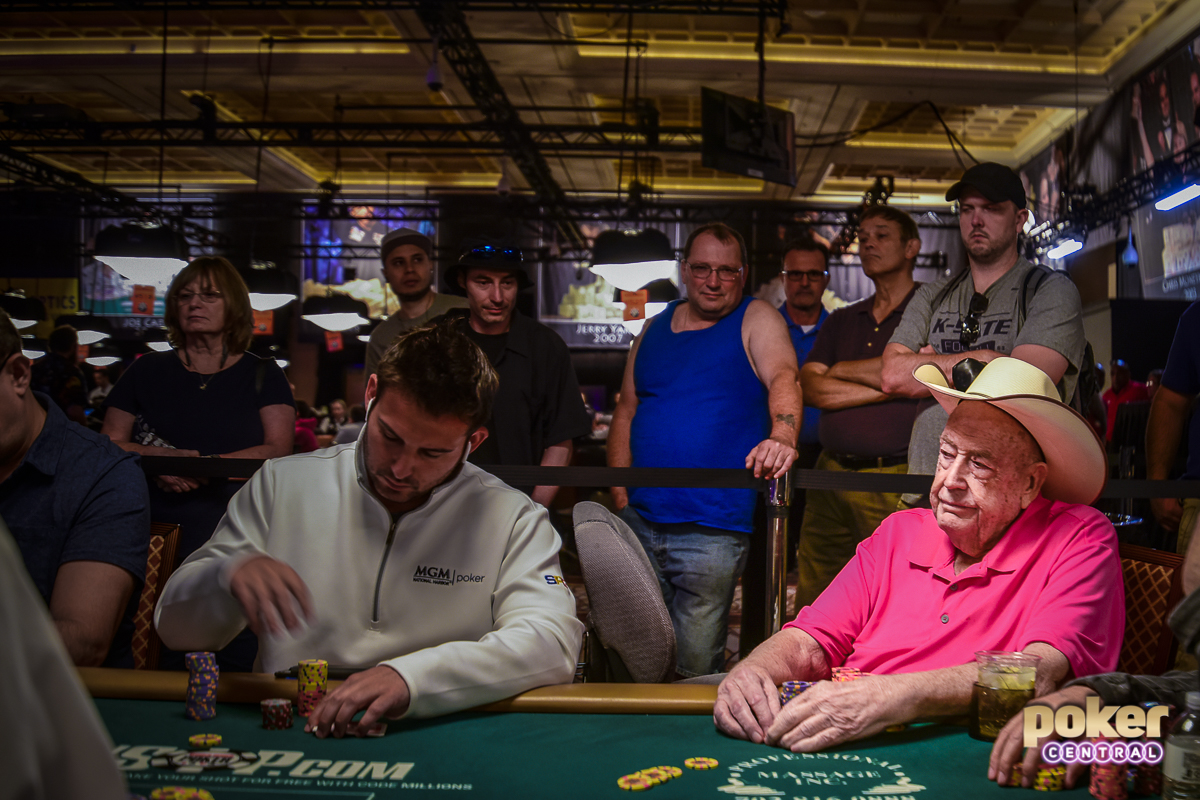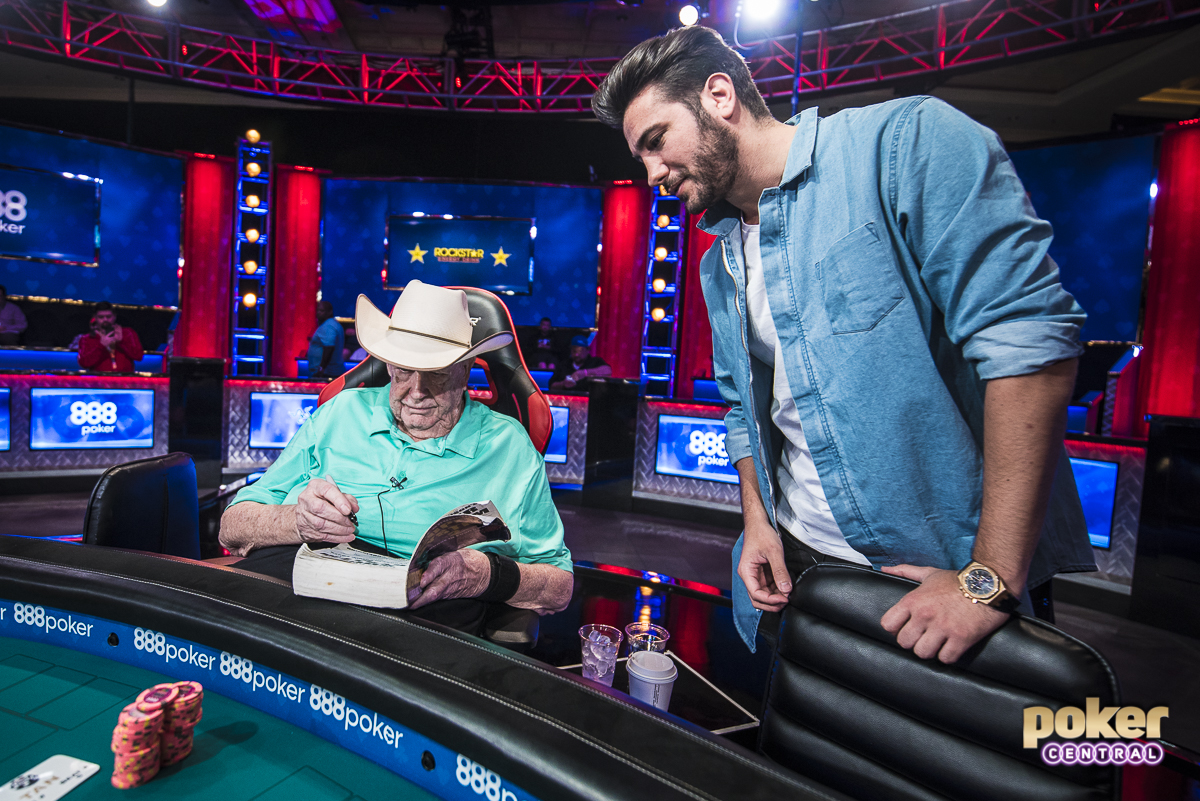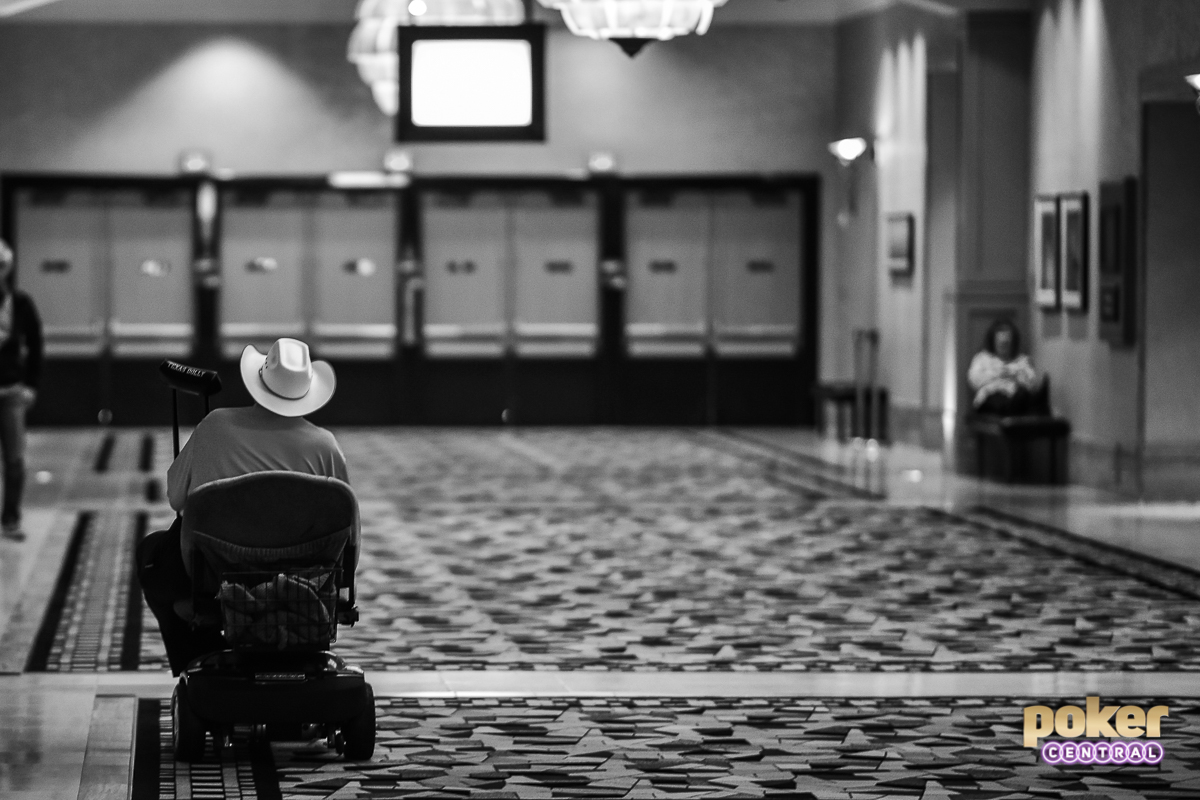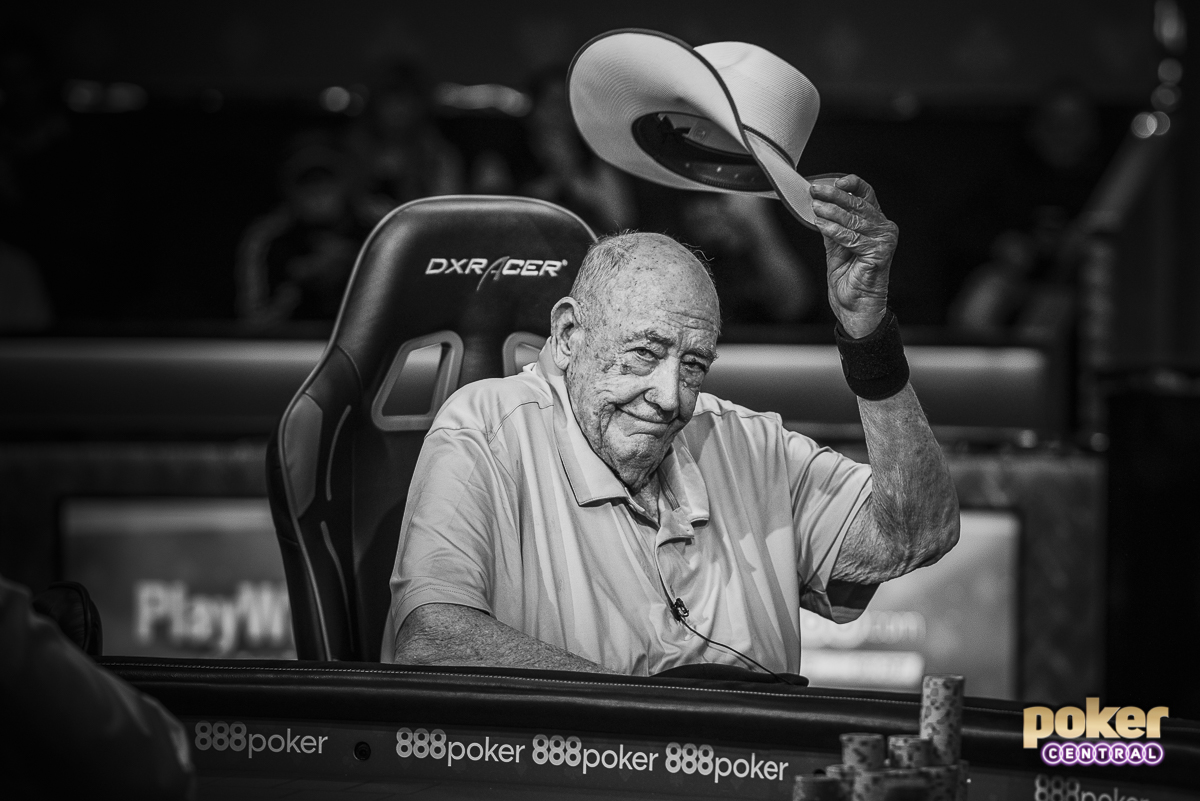 You'll also enjoy "Super High Roller Bowl Highlights" and "Poker's Annual Gold Rush" in the series "Through the Lens of Drew" by clicking the links. 
Follow Drew Amato on Instagram. The 2018 World Series of Poker streams live on PokerGO now. Don't miss a minute of the action by subscribing to PokerGO.  The PokerGO WSOP Sweepstakes is still open! Sign up now for a chance to win your way into the 2018 WSOP Main Event and $1,500 towards your travel. Follow Poker Central on Twitter to stay up to date with all the latest from the world of poker.