Prahlad Friedman is a man apart from the poker industry. While many young players have trodden the familiar path of gaining reputations based on their online play, many legends of the game cut their teeth at the live felt. Friedman falls between those two stalls.
The man known as Pragress spoke with us during the 2019 World Series of Poker on his incredible rise and fall, along with What he'd really say to Russ Hamilton if he met him today.
Watch the Prahlad Friedman Poker Central Podcast episode on PokerGO right now.
FROM HOOP DREAMS TO POKER
While Friedman has been incredibly successful in poker, he gave up on his dream of being in the NBA, growing up being a fine basketball player.
"I was very competitive, so wanted to be best the world at poker," says Friedman, referencing how he began his discovery of the game from his father. "It all started with my Dad winning a lowball tournament. It was exciting."
Friedman realized that it wasn't just a game played for fun or bragging rights between older men. He quickly signed up online, and developed a fearsome reputation, mixing it up and pioneering some of the plays defined as optimal by the solvers in use today. Bridging the generation gap with his father's poker pursuit, Friedman became a big name in the game.
TAKING ON ALL COMERS
"I miss waking up in my underwear, taking on all comers," states Friedman when asked about those formative years.
"Whether it was Phil Ivey, Doyle Brunson or 'Durrr'
, there was a time where I would literally play anyone," admits Friedman, "That's how I got cheated for so much. There was some ego there, which was detrimental to me in the end. I did think I was the best in the world. I wanted to stay there."
THE ULTIMATE BET SCANDAL
Friedman could not stay there, but it wasn't down to his own play. The Ultimate Bet scandal saw players robbed of millions due to others being able to see hole cards. Friedman himself lost a fortune.
"I had done well for so long and taken swings; up a million, down a million. I figured it was a downswing. There were times when I started to get nervous something was happening, but
picked me off for a couple million. It really hurt me bad."
CHANGING HIS GAME
Friedman noticed his game changing, which was one of the worst things about the whole affair.
"When you're being cheated, you change your game, I stopped over-betting, I became nitty. No bluff worked,
being cheated. Getting cheated out of maybe $3 million maybe cost me something big."
While he was winning, Friedman was 'helping friends out and splashing money', but then the black cloud descended on his game as he puts it. After the Ultimate Bet scandal surfaced, he would receive a call from a poker legend.
"When I found out I was getting a big refund, Phil Hellmuth called me in Aruba, I got $60,000
and he said, 'You're going to get a lot more than that back."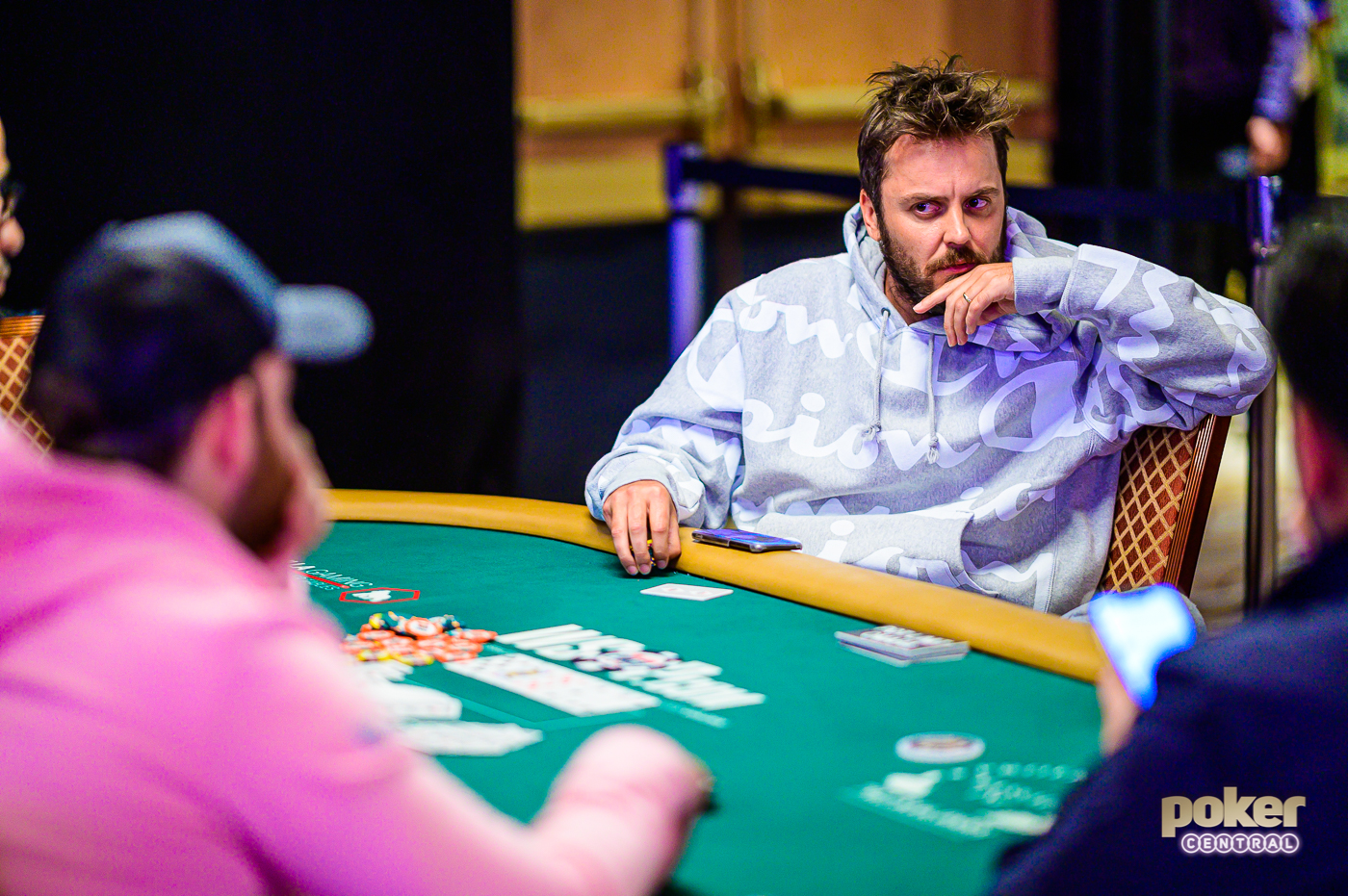 THE FALL OUT HITS HARD
Hellmuth's call precipitated a return to UB for Friedman, something he was criticized for by Daniel Negreanu at the time and now feels bad about. If he has regrets, however, it's not just losing such a 'tremendous' amount of money, but that he was cheated again after he turned pro for the site to get a 9% yield.
"Now I wish I hadn't done it. It's embarrassing, but I lost most of my money playing on the site. I haven't come face to face with Russ Hamilton. I don't know what would happen. I'm sure I'd say, 'f*** you'. He's a bad element of the world. If online poker was regulated, he would be serving time right now."
Despite his obvious frustration at the episode, Friedman didn't go crazy. If anything, what has tilted him most over the years may come as something of a shock. It wasn't even missing out on the biggest-ever WSOP Main Event prize in 2006 after coming so close (Friedman came 20th for $494,797).
"$12m for first and I had a shot! I never got crazy after the Main. I threw some
mice at the screen, maybe punched a wall over online poker. If you have a friend watching you, you go more nuts, it's psychology."
CALLING A BLUFF, THE CADILLAC OF POKER FEELS
Despite Friedman now considering '2-7' to be his best game, he can still make spectacular plays in NLHE and a recent hero call against Darren Elias with pocket fours gave viral broadcast to the phrase 'It doesn't snow often in Vegas'. Believing that he was being bluffed, or 'snowed', Friedman's call went around the world.
"I just felt like I was in a cash game," he says about the call, "I felt comfortable in the moment, talking and trying to see his reaction. John Hennigan's done this to me so many times, he's the master snow-catcher. It's great to read anyone's soul and make a non-conventional play."
Friedman still retains a burning passion for poker, and still wants to be the best. With a one-year-old daughter and partner on his side, he is clear about how much the game means.
"Poker is emotional, you've got your whole life in it. You're fighting for food, rent, family."
Friedman will always fight the good fight, and it looks as though he's here to stay.
You can listen to the entire Poker Central Podcast featuring the legendary Prahlad Friedman right here.
Looking to be entertained and learn along the way about your favorite players? Subscribe right now to PokerGO to watch the Poker Central Podcast and make sure that you never miss another minute of action such as Poker After Dark, the Super High Roller Bowl and much more. Follow Prahlad Friedman on Twitter.