This season, PokerGO partnered up with the RunGood Poker Series to host Showbound, a competition that gives players a chance to win their way onto Poker After Dark. As the Showbound promotion is nearing the end, we caught up with RunGood Poker Series Founder & CEO Tana Karn to put into context what makes this tour so special and how the dream of playing on Poker After Dark added to the flavor and excitement of this season.
"It's like Friday Night Lights, but for poker," founder & CEO Tana Karn said when he was asked to summarize the vibe at the Global Poker Award-winning RunGood Poker Series.
The RunGood Poker Series of different from the known stops around the world from the big brands. With buy-ins ranging from $135 up to a $575 Main Event, short days of play up to seven hours, and a calendar filled with stops that hits on casinos and states you wouldn't necessarily see the other tours hit.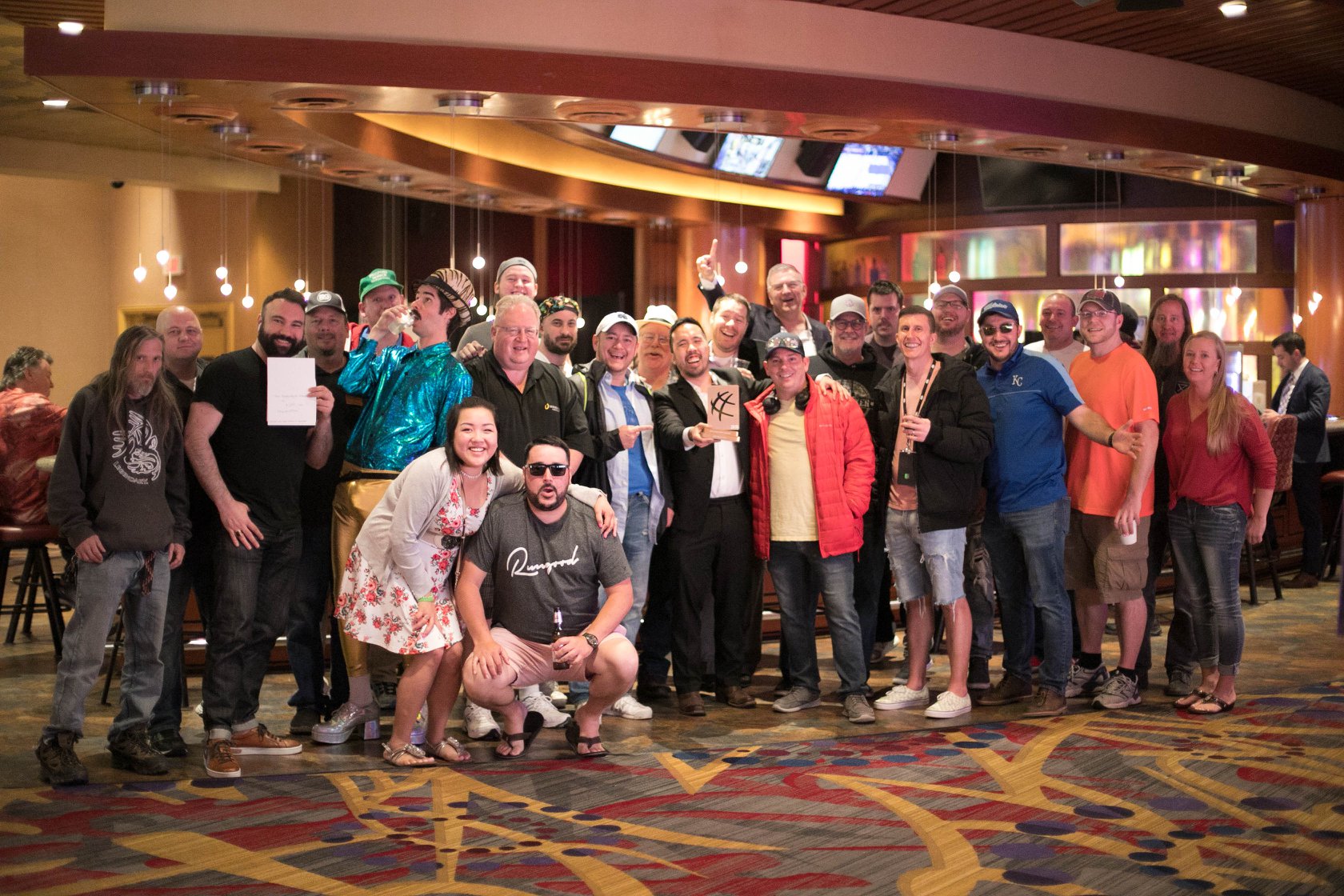 The RunGood Poker Series Atmosphere
Tana is very keen to highlight what makes the RunGood Poker Series different, and in the same breath he drops things such as "creating a big tournament feel for a small buy-in," and things such as high-quality player photography, live reporting, and added prizes through sponsors.
"Our goal is to capture everyone's moment in poker regardless of bracelets, circuit rings, or other big wins. If you're only cashing one of the daily nightly events, it doesn't matter. We want to highlight you. We want to make you part of the big show if you're coming out to the RunGood Poker Series."
Creating an atmosphere and environment where poker is more than just a game while still maintaining having winners, losers and everything in-between to make for an exciting tournament series is something the RunGood Poker Series has been very successful at. This season even more so, the numbers are up and the excitement for the Showbound promotion has added to that according to Tana.
The Showbound Excitement
"People are just excited for the opportunity to have a chance to play on Poker After Dark. Poker fans just have so many memories of watching that show growing, seeing guys like Mike Matusow and Phil Hellmuth battle at 2:00 a.m. when you're supposed to be sleeping, or if you're a bit older, after just getting back from the bar after the last call."
"Poker After Dark brings a sense of nostalgia about those times where you were either just discovering poker or right in the middle of all of it already during the boom days. Online poker going dark in the USA removed a lot of opportunity from young players and in a sense, they now feel as though they get to relive a bit of that through the Showbound promotion and having a chance to play on Poker After Dark."
All you had to do at one of the RunGood Poker Series stops was either win one of the side events or make the final table of the Main Event at any one of the stops to qualify for the grand final event in Tulsa, OK in the first week of May. This satellite will provide two lucky winners with a $5,000 seat onto Poker After Dark later this year at the PokerGO Studio.
Karn provided context towards the excitement for the RunGood Poker Series Showbound promotion by saying that the numbers this season across the board are up 25% compared to last year.
"That's a huge jump for any tournament series, especially just in one season, and in general the excitement for Showbound has been tremendous. The poker rooms we visit with the RunGood Poker Series are basically just giant communities. People support each other while also wanting to compete against each other and the hospitality we receive when the tour comes to town is unreal."
This week, the RunGood Poker Series takes place in Kansas City, MO where the Showbound promotion continues. The final chance to enter the "Showbound road to Poker After Dark" promotion will start on April 30th in Tulsa, OK.
In the future, the RunGood Poker Series will look to expand its reach and hit up a casino near you. If you're excited to see which players will make it onto Poker After Dark, or just love having all the high stakes action at your fingertips, Sign up for PokerGO today.