Ray Romano loves poker. Perhaps not as much as Ray Romano loves golf, but he definitely loves poker. Once per year, the actor of Everybody Loves Raymond fame and a plethora of other comedic films and series, Romano plays the role of poker player on the green felt inside the Amazon room, and so far he's managed to keep his dream alive of reaching the money on his ninth try.
"Survive and advance," Romano said with a huge smile after putting 71,400 chips into this bag at the end of Day 2.
Elaborating on the choice of his motto during this event, Romano continues, "That's the name of my favorite documentary about North Caroline State winning the N.C.A.A. title, coached by Jim Valvano. They were a huge underdog and with every game they survived, they looked at the next one. That's kind of how this is. I've survived another day, and now I get to look forward to Day 3 on Saturday."
The term coined by the legendary Jimmy V applied directly to Romano's play, as he dreams of making a run in poker's biggest event every year.
"Two or three days before the Main Event I usually have a couple of nights where I only get three to four hours of sleep, and I know why," Ray Romano said on an earlier break of Day 2, putting his heart and soul into surviving in this event.
Talking about the meaning of this tournament, and the prospects of potentially making the money Romano said, "It's always great to play this event, as it's exhilarating and nerve-wracking at the same time, and it's also the only event I play every year. Because it's the only one I play, there's a lot at stake for me. When I bust this event, I know I'll have to wait until next year, so I get a little tentative. Together with my buddy who's also playing, we're just trying to struggle our way into Day 3."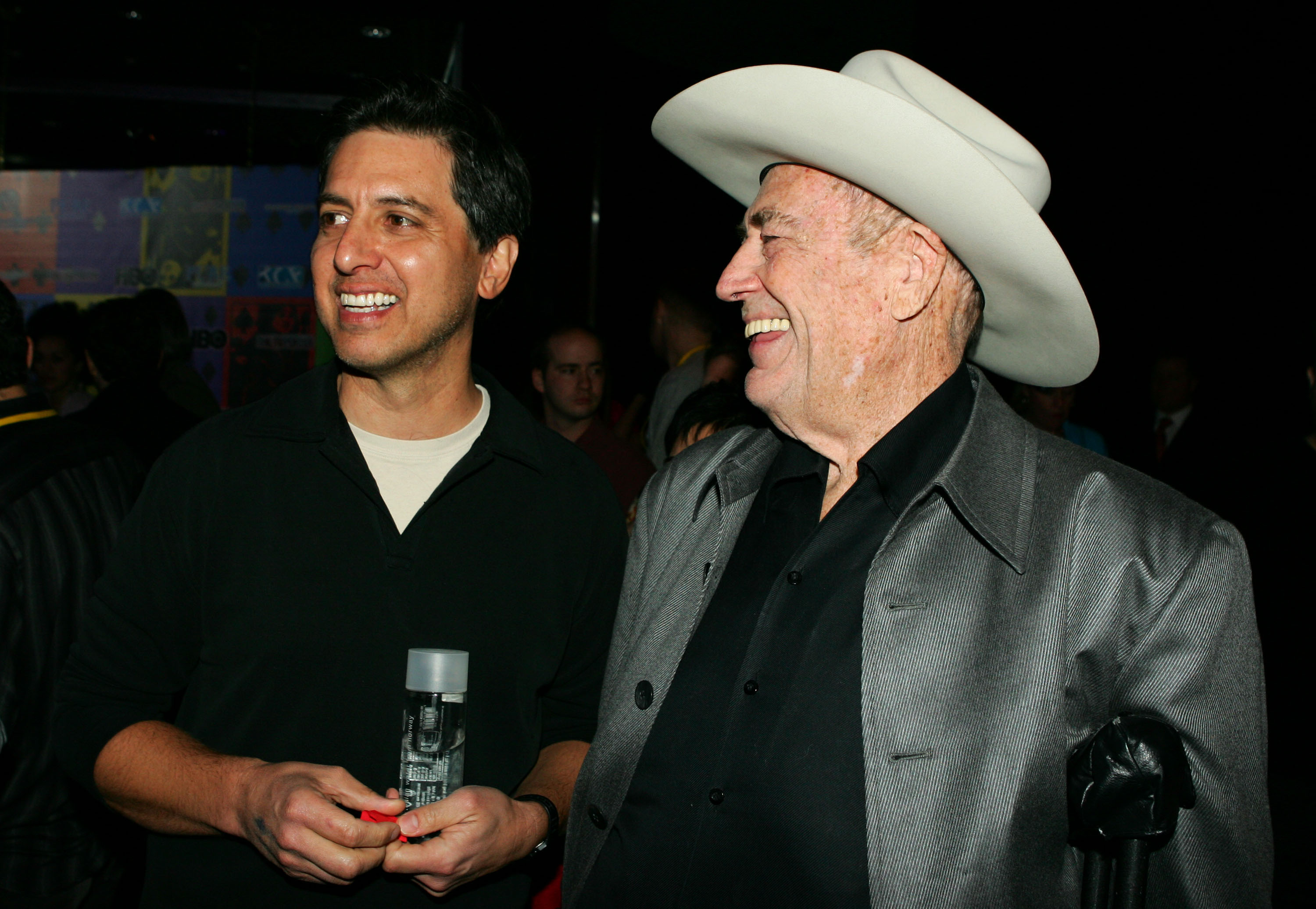 Coming into the second day of play, Romano unbagged 61,600 chips and found himself seated on the main stage along with his friend and colleague Kevin Pollak and poker pro Tom Marchese. While Pollak is possibly mid-air on his way home after busting in the third level of play, Romano carefully picked his spot on his way to erasing that big zero behind his name in this event.
You can feel the passion when Romano speaks about the Main Event as if he's a first-timer who won his way in through a local $100 satellite.
"Any time I bag up chips in this event it feels like an accomplishment. Now, I'd like to cash but so far that hasn't happened yet. It's been nine years, and in all those years I've never made the money."
When asked what it would mean to Romano to make the money in the world's largest tournament, he brought up a golf analogy. Romano loves golf and gets as much of a thrill from that sport as he does from poker, but so far it's the poker action where he looks to cross an important item off his bucket list.
"In golf, my goal is always to make the cut in the Pebble Bech Pro-Am or break 80. I've made the cut at Pebble twice, and in a way that feels like my Olympics. It's my Masters, and for poker, that thing is making the money in the Main Event.
Romano went on to joke that he wife certainly couldn't care less whether he cashed or not, but the personal accomplishment of hanging in there against some of the best in the world means a lot to the award-winning actor and writer.
"I just gotta get some of that Kevin-Pollak heater luck!" Romano said with a big smile, referring to his friend making Day 5 before busting out in 134th place in the 2012 Main Event. As the clock on his break ran out of time, Romano found his way back to his seat and after bagging up for the next a few hours later, there was a noticeable sense of relief after sitting on a short stack for many hours.
"I made it!
Sticking to some beautiful poker cliches that never fail, Romano added, "It's poker, anything can happen and it's a new day on Saturday. Look, I play just once a year, and as long as I'm still in it, I can still win it."
The goal on Day 3 for Romano will be to make it to the money, not to make a profit on the trip but to get that monkey off his back of busting out early in eight straight years.
"I know you shouldn't think like that," Romano admitted about his strategy, "But I only play once a year and I suck. Let's get to the cash, and after we get there, let's win the damn tournament!"
Ending on an inspirational note as Romano takes a day off before returning to the felt on Saturday, Jimmy V once also said, "I believe in dreams."
Jimmy V's dream was to cut down the nets after winning the N.C.A.A. National Championship, and he did just that when his Wolfpack won the title in the 1982-1983 season. While Ray Romano has accomplished more than most will in an entire lifetime, making the money in poker's biggest event is not among them, but for now, he's kept that dream alive.
Watch Ray Romano return to the felt on Saturday, but not before tuning in to Day 2C coverage of the WSOP Main Event on PokerGO and ESPN tomorrow. Subscribe to PokerGO right now and follow along with your favorite players and personalities on their quest to win the $8.8 million first prize.