"At least now I don't have to be the best player without a bracelet anymore," an elated Stephen Chidwick said, flanked by his wife Marine and their lovely newborn daughter, moments after the biggest win of his career, the $25,000 Pot Limit Omaha High Roller for $1,618,417.
The story of the current No. 14 on poker's all-time money list is one of many ups and downs, bad runs, striving for greatness in a merciless game where the brightest minds square off for sums of money that most will never even dream of making, and today he wiped away the biggest blemish on his resume by winning his first ever WSOP gold bracelet.
"Ever since my very first World Series, my goal was to win a bracelet. The World Series of Poker was the reason I started learning the mixed games because playing No Limit Hold'em I would only get so many opportunities. Winning my first bracelet in Pot Limit Omaha is fun too because I don't consider it being one of my best games, but it's definitely my luckiest."
Up until the 2018 U.S. Poker Open, Chidwick was one of those players mentioned as one of the greats but without a marquee live win. That tournament series, whether it was through variance or him actually unlocking his full potential, jumpstarted one of the most epic stretches in poker history.
Sure, the UK pro had nearly $10 million in career earnings by the time he won that memorable U.S. Poker Open Championship in 2018, but when you look at the nearly $25 million his resume boasts just 16 months later, it's safe to say that he's operating on a higher level ever since hoisting that first big trophy.
"Winning like this," Chidwick reflects on the last 16 months combined, "I feel like, has been a long time coming. I've had such a stretch of close calls and I must say that it's a relief to win. This is validation for all the hard work I've put in, I'm very happy."
The road to becoming 'The best poker player in the world', something that many refer to him as, is not a scenic highway with sparse traffic. It's a bumpy road with many obstacles along the way, and to emphasize his journey to this point, Chidwick says he spends an average of three hours a day, seven days a week, working on his game, not counting the thousands of hours per year he spends competing against the toughest competition.
"I try to improve every single day. There's a lot of different ways to improve and I just want to make sure that every day I go to better than the previous day and repeat that process every day."
Arriving more than two weeks late to the World Series of Poker, the competitor in him was itching to play even though he was thoroughly enjoying dad life before coming out to Las Vegas. While the baby obviously brings a whole new grind into his life, Chidwick's plans are to keep playing the biggest events.
"She's fine with trains, planes, and automobiles so until she has to go to school we'll keep traveling for the big events," Chidwick smiled.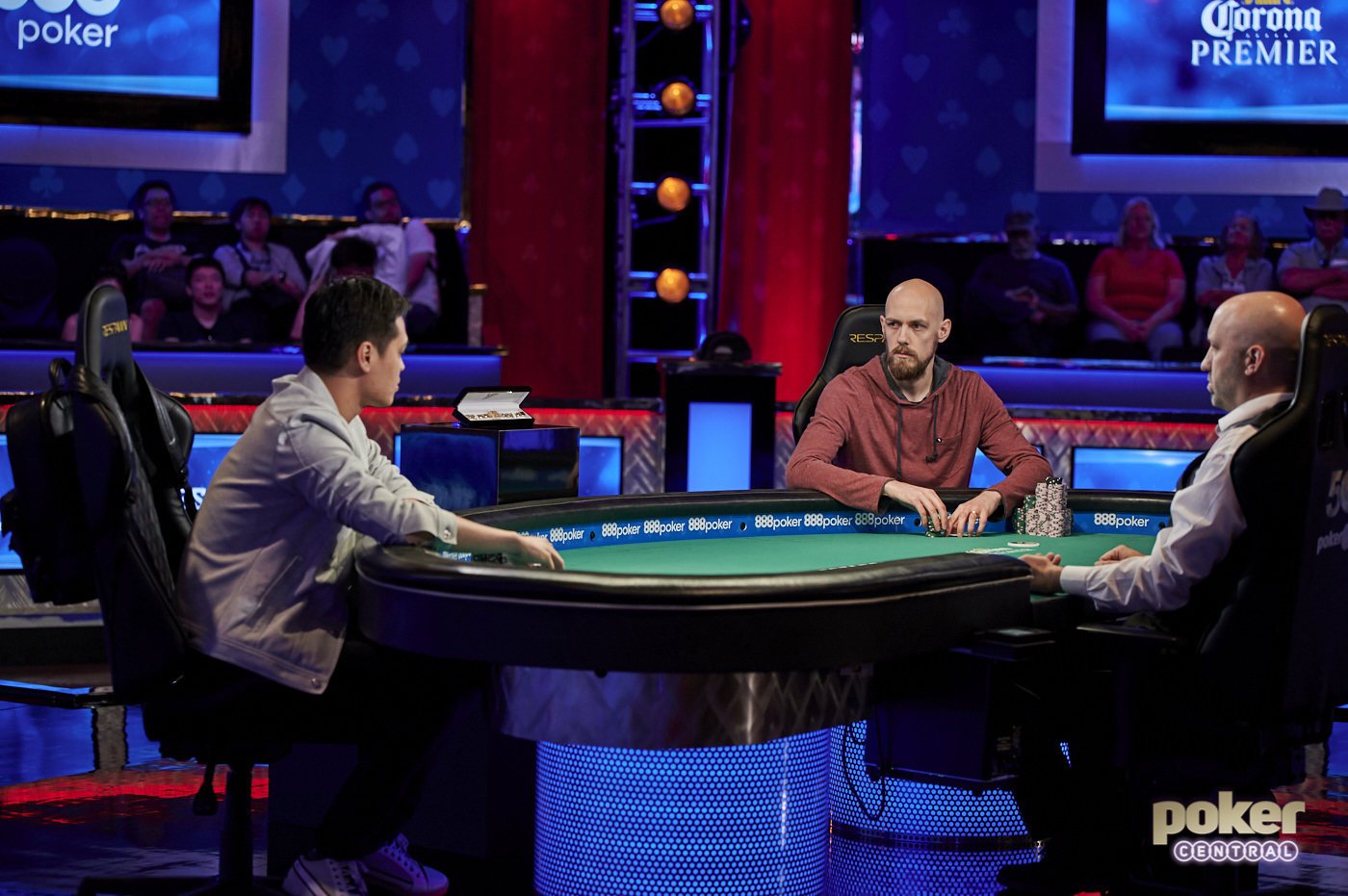 With one WSOP bracelet in the bag, Chidwick has his sights set on the two most prestigious events of the year, the Main Event and the $50,000 Poker Players Championship.
"The $50k is my favorite tournament of the year, the atmosphere, the structure, and the players make it into my favorite event of the year. Aside from that, I'll be playing some ARIA High Rollers as well as I always love playing and beating my friends while playing high stakes, so it's going to be a great rest of the summer."
It took the No. 1 on the UK's all-time money list a decade of trying, 52 WSOP cashes and 13 final tables to win his first gold bracelet. Chidwick's first final table was the $10,000 Pot Limit Hold'em Championship in 2011 where he placed fourth for $198,927, but he could not have traveled from there to here without his wife a strong support system around him and, since two months, his lovely newborn daughter.
"Being a father now is surreal. It's really hard to describe. Looking at my daughter and seeing her smile makes up for any pot in any tournament I could ever lose and it's amazing to have all this support for over 10 years now from friends and family and finally get the bracelet. Now someone else can be the best without one!" Chidwick joked.
As Chidwick rejoined his family for a well-deserved celebration we overheard him saying, "I'm sure this must've gotten me a bunch of points for Player of the Year?" as the true competitor in him always looks for the next challenge. Chidwick is now within striking distance, placing 25th and one win away from grabbing the No. 1 spot. It wouldn't surprise us if he's changing gears to potentially compete for another big honor that would be very fitting on his Hall of Fame level career.
Want more Stephen Chidwick? Watch a feature interview with him on Deep Issues right here. Check him out also on the Heads Up with Remko podcast. New to PokerGO? Subscribe right now to enjoy more than 100 days of live poker action as well as a variety of exciting on-demand content original programming.