Scott Seiver won his third World Series of Poker bracelet after topping the 116 entries into the 2019 $10,000-entry Razz Championship. By winning the tournament, Seiver completed a glorious zero-to-hero victory that earned him $301,421, but he also locked up his third WSOP bracelet win, 11 years after his first.
With over $23 million in the bank following his glittering career at the tournament felt, Seiver can claim to be one of the best in the business, yet, with no affiliation to a poker brand, he's often neglected when it comes to awards and/or recognition as one of the truly unique players on the planet. Political in his interests, no longer simply an aspirational player, Seiver commands respect from his peers, however. With his latest win, he has captured two WSOP titles in the past year at the felt.
Seiver's Bracelet Wins:
| | | |
| --- | --- | --- |
| Year | WSOP Event | Prize  |
| 2008 | $5,000 No Limit Hold'em | $755,891 |
| 2018 | $10,000 Limit Hold'em Championship | $296,222 |
| 2019 | $10,000 Razz | $301,421 |
The money will come and go, and come again bigger. Seiver has won seven-figure scores, and the $301,421 he scoops for this win won't change his life or his bankroll to any noticeable degree. But the win just might. He's one of a select group of players who have won bracelets in no limit hold'em, limit hold'em and Razz now.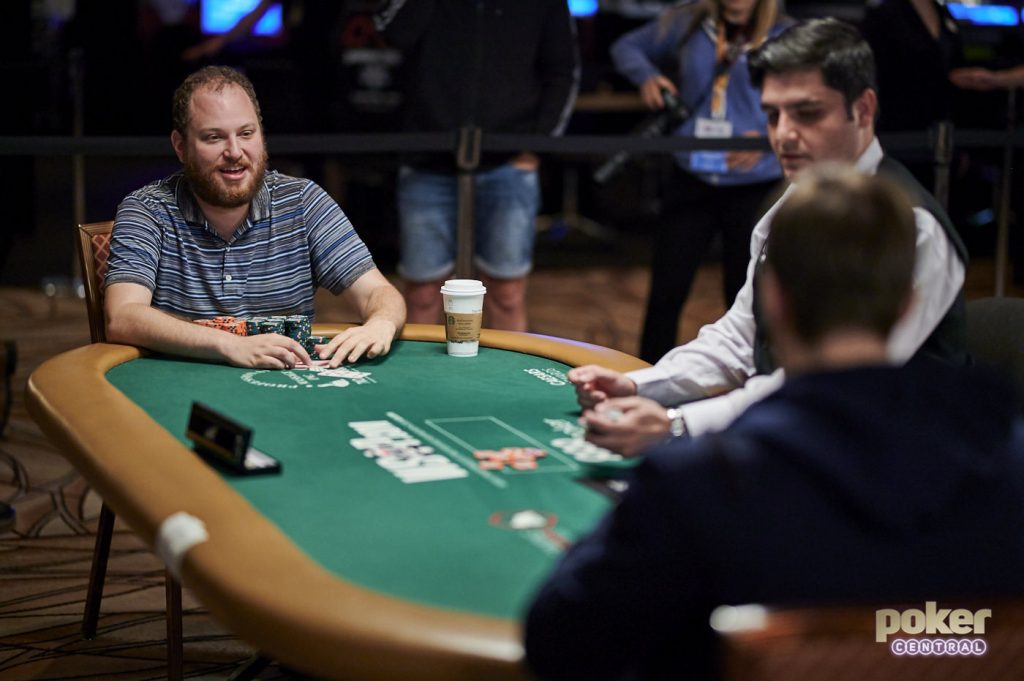 Seiver bought in late for the event, and when a dozen players remained, sat fifth on the leaderboard waiting to pounce. But with three players remaining, he was down to just two big bets. But he rallied and tripled up to go from short stack to having a big chance. Taking out Chris Ferguson in third place felt like a defining moment in the final table, albeit one that would extend across an overnight delay.
With only the heads-up battle with the Russian pro Andrey Zhigalov to overcome, Seiver quickly took control and from there it felt like a matter of time before he sealed victory. When it came, it was an extremely pleasing moment, one that felt a lot different on the rail from his first victory. If that was a breakthrough, here was confirmation of what many already know; Scott Seiver is part of the poker elite, and from here on in, it may be a case of just how many bracelets he'd like to end up with as opposed to whether he'll win another one.
Like so much of his life 11 years on from his maiden bracelet, it's in the Columbus-born Las Vegas pro's hands.
Final Table Results:
| | | |
| --- | --- | --- |
| Place | Player | Prize |
| 1 | Scott Seiver | $301,421 |
| 2 | Andrey Zhigalov | $186,293 |
| 3 | Chris Ferguson | $131,194 |
| 4 | Dan Zack | $94,305 |
| 5 | Daniel Negreanu | $69,223 |
| 6 | Andre Akkari | $51,911 |
| 7 | David Bach | $39,788 |
| 8 | George Alexander | $31,185 |
Who'll become the latest player to win a WSOP gold bracelet at the 2019 World Series of Poker? You can watch the action unfold live today on PokerGO and CBS All Access as more coverage of the 2019 WSOP bracelet events takes place. Selected bracelet events will be streamed exclusively on CBS All Access in the United States.