Kornuth defeated a field of 480 entries and dealt with the likes of Noah Bronstein, Taylor Black and Justin Liberto at the final table. Playing under the handle 'BingShui', Kornuth raked in the 14th six-figure score of his live poker career, and his third largest result at the WSOP. Kornuth's first bracelet win came in the 2010 $5,000 Pot Limit Omaha when he beat Kevin Boudreau heads up.
$3,200 NLHE Online High Roller Final Table Results
Name
Country
Payouts
1
Chance 'BingShui' Kornuth
United States
$341,598
2
David 'bewater' Goodman
United States
$212,021
3
Timothy 'poker.' Nuter
United States
$144,168
4
Noah 'ThePunter' Bronstein
United States
$99,809
5
Frank 'flcrivello' Crivello
United States
$70,625
6
Taylor 'ReadyGambo' Black
United States
$50,926
7
Justin 'kingfortune' Liberto
United States
$37,355
8
Jonas 'LobyPewis' Macoff
Canada
$28,016
9
Pete 'petechen' Chen
Taiwan
$21,596
Matsuzuki Denis Bohlman Second Bracelet Win of 2018
Scott Bohlman was one of the players with the most cashes at the World Series of Poker without a bracelet win, but he changed that by winning the $2,500 Big Bet Mix a few weeks ago. Bohlman almost added another win, but it was Dan Matsuzuki who beat him heads up in the $10,000 Seven Card Stud Hi-Lo Eight-or-Better Split event.
After winning the event, Matsuzuki told reporters how he entered the tournament as a "gamble" on Day 2, hoping for the variance to be in his favor. In what is just his sixth ever live tournament result, all of which were recorded at the WSOP, Matsuzukui took home by far and away the largest score of his career with $364,387.
$10,000 Stud Hi-Lo Eight-or-Better Championship Final Table Results
Name
Country
Payout
1
Dan Matsuzuki
United States
$364,387
2
Scott Bohlman
United States
$225,210
3
Ken Aldridge
United States
$154,648
4
Chris Vitch
United States
$108,739
5
Daham Wang
United States
$78,337
6
Jerry Wong
United States
$57,855
7
Bryce Yockey
United States
$43,833
8
Joseph Michael
United States
$34,089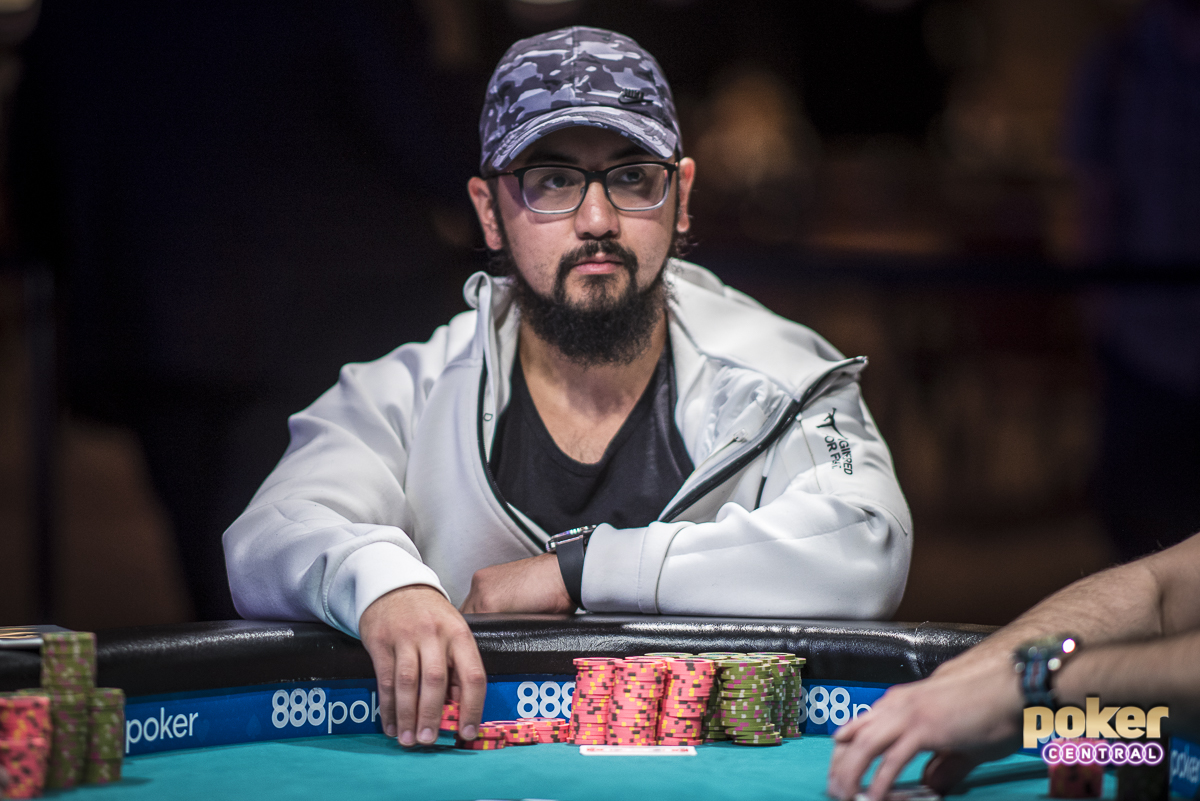 WPT Champ Gets His Bracelet
Lastly, there's another online bracelet winner to be celebrated. The $1,000 Online Championship drew a total of 1,635 entries, creating a prize pool of more than $1.5 million, with 180 places getting paid.
The winner of the tournament is one of the most under-the-radar players with two seven-figure scores in Ryan Tosoc. After finishing second in the 2016 WPT Five Diamond Classic for $1,124,051, he followed that up with a win in the exact same event this past December for $1,958,065. These two big scores put Tosoc on the map, and he added even more flair to his HendonMob profile by winning the $1,000 Online Championship bracelet for $238,779 last week.
$1,000 Online Championship Final Table Results
Name
Country
Prize
1
Ryan 'Toosick' Tosoc
United States
$238,778
2
Anthony 'Flawlessbink' Maio
United States
$175,206
3
Joel 'AjaWilson22' Feldman
Australia
$124,570
4
James '5.56cal.' Robinson
United States
$89,777
5
Justin 'lappypoker' Lapka
United States
$65,391
6
Markus 'thegreatrise' Gonsalves
United States
$48,306
7
Russell 'AntonChigurh' Powers
United States
$36,190
8
Aurelian 'Winamax' Guiglini
United States
$27,337
9
Aditya 'pokerpop76' Sushant
India
$20,968
With the WSOP Main Event rapidly headed towards its later days heading into the weekend, there's a ton of other events left to be played. In the overview down below you can see the other bracelet offerings at the WSOP, starting with another $1,500 No Limit Hold'em tournament tomorrow.
Remaining WSOP Bracelet Events
Dates
Buy-in
Event
July 05-07, 2018
$1,500
Event #66 No-Limit Hold'em
July 06-08, 2018
$1,500
Event #67 Pot-Limit Omaha Bounty
July 07-11, 2018
$1,000
Event #68 The Little One for One Drop
July 08-10, 2018
$3,000
Event #69 Pot-Limit Omaha 6-Handed
July 09-12, 2018
$3,000
Event #70 Limit Hold'em 6-Handed
July 10-12, 2018
$5,000
Event #71 No-Limit Hold'em (Turbo)
July 10-12, 2018
$1,500
Event #72 Mixed NLHE/PLO 8-Max
July 11-12, 2018
$1,000
Event #73 DOUBLE STACK No-Limit Hold'em (Turbo)
July 11-13, 2018
$10,000
Event #74 No-Limit Hold'em 6-Handed Championship
July 12-15, 2018
$1,500
Event #75 The Closer NLHE  Turbo – $1 Million Guarantee
July 12-14, 2018
$3,000
Event #76 H.O.R.S.E.
July 13-14, 2018
$50,000
Event #77 No-Limit Hold'em High Roller
July 15-17, 2018
$1,000,000
Event #78: The Big One for One Drop
Want to stay in the middle of all the action? Subscribe right now to PokerGO and watch the WSOP Main Event.