Starting this week, Poker Central will release its own Poker Power Rankings as the committee of five voters will make their selections based on who's hot in the game right now! Leading the ranking this week is Chino Rheem, who received a staggering four first-place votes and placing second on the fifth and final ballot. Agree? Disagree? Want to chime in? Hit us up on Twitter to chime in with your hottest takes on our rankings of your favorite players.
Alright, here's the deal. I've never been a fan of Power Rankings. There is, however, a tremendous amount of fun to be had when it comes to dissecting people's votes, players moving up, down or disappearing from the list completely. So yeah, I've done a 180 and now I'm all in on bringing you all a weekly breakdown of the Poker Central Power Rankings with takes and thoughts on the players in the Top 10. Without further ado, here's the Top 10 of the Week 3 2019 Poker Central Power Rankings!
1 – Chino Rheem
While arguments can be made saying "He just won one tournament," but Chino Rheem's place atop the Poker Central Power Rankings is as clearcut as it comes. Rheem's resume speaks for itself, as his $1.5 million victory in the PCA Main Event brought his career earnings up to over $10 million, locking down his fifth career seven-figure score of which four were outright victories.
The Rheem buzz has been heightened by promises of making better decisions in his future, and while he'll likely always remain a controversial persona in the game of poker, his skill, entertaining style, and table talk will undoubtedly keep him on this list for many weeks to come. Oh, and he's doing damage at the Aussie Millions as we speak.
2 – Daniel Negreanu
"What have you done for me lately?" is the first thought that came to mind when I saw the overwhelming amount of points Daniel Negreanu gathered in this first ever Poker Central Power Rankings vote. But hey, who am I? I'm just one of the five voters, so I'll give this one to one of my fellow panel members.
"Between his engagement with Amanda Letterman, constant updates from PCA, and his social presence, Negreanu is always coming up in conversation. Recently he has been stirring up poker twitter with his hot takes on everything from circumcision to being owed money. His ability to stay relevant is why I have him ranked so high in my power rankings."
Fair enough.
3 – Stephen Chidwick
Now, this is a name I can get behind! Overtaking Sam Trickett and the No. 1 on the UK's all-time money list, Stephen Chidwick just continues to impress and demolish his opposition. Earlier this week I spoke to Chidwick for an interview you can read right here, as the soon-to-be father now sits on $21.2 million in career earnings. Starting off 2019 like he ended 2018, Chidwick notched up three six-figure scores at the PCA for a total of $1.1 million. Chidwick currently ranks third on the overall GPI after finishing second in the 2018 Player of the Year race.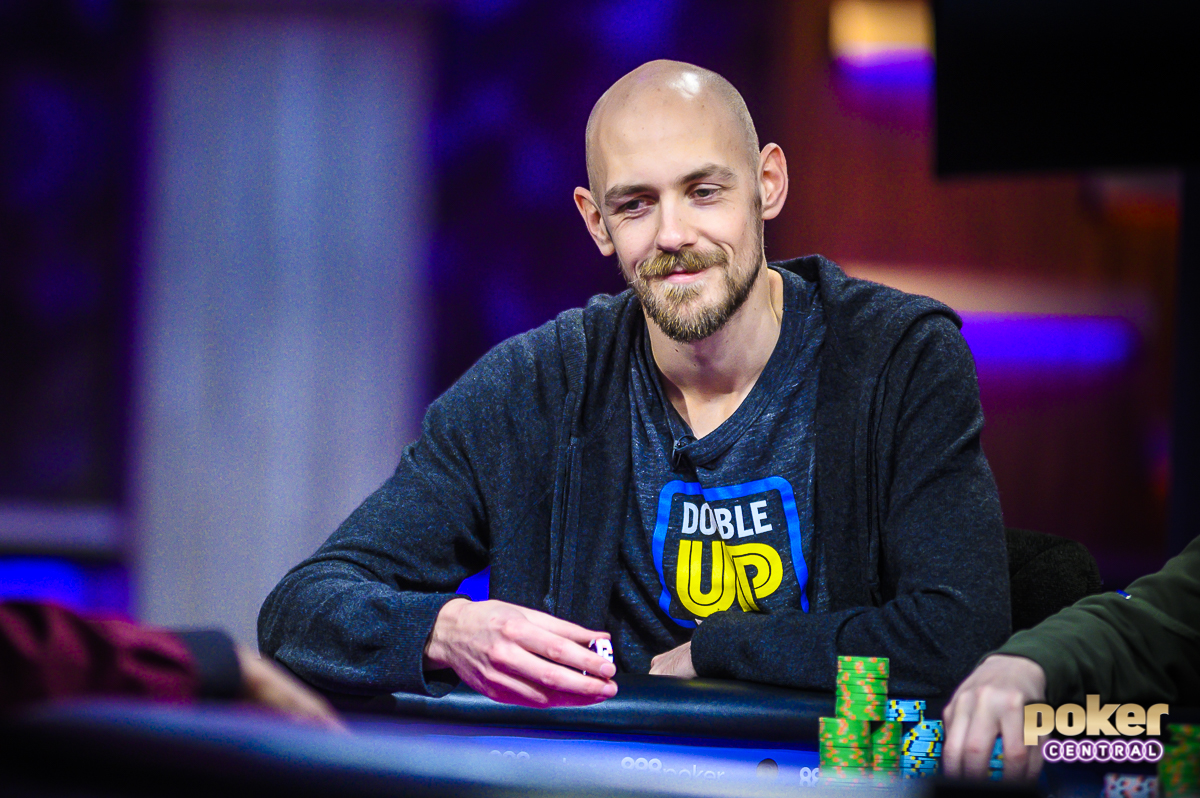 4 Phil Hellmuth
While Negreanu at least got engaged and made some runs at the PCA, Phil Hellmuth's most recent relevancy was related to getting a hair transplant and flying economy to Atlantic City for the upcoming WPT event. Brent Hanks, however, has some strong words advocating both Negreanu and Hellmuth's ranking this week.
"Daniel Negreanu and Phil Hellmuth are constantly the most talked about names when you step outside the poker industry and into the mainstream. Until some of the young guns step into that spotlight and make a name for themselves outside of just the poker industry, I have a hard time ranking some youngster above them. Doug Polk was tough for me, and if he still played poker, I'd easily have him in my Top 10. For me, I think it's very clear these rankings aren't just about recent results."
Wiser words have been spoken, perhaps not by Brent Hanks, but if this is any indication, we'll be seeing lots of Negreanu and Hellmuth in the coming weeks. As the voice of reason among the voters, it will take the 16th bracelet of a break from veganism for me to consider PH and Dnegs for this list.
5 Kitty Kuo
Kitty Kuo is a social media poker icon. There, I said it. Follow her on Twitter right now before reading any further. It goes without saying that Kuo is a world-class player and highly entertaining while competing in events and cash games all over the world. One of the voters said the following about placing Kuo atop the ranks.
"Not only is Kitty Kuo a great poker player, but she just might be the best follow on poker Twitter. Without a doubt, her tweets always make me laugh, and she actually has some quality life advice pretty often. Kitty keeps it real."
Kittu Kuo is the realest and I'm predicting a big 2019 for her.
6 Matt Berkey
Everyone's favorite highly volatile cash game player, Matt Berkey, made a big splash in unfamiliar territory during the 2018 PCA. Berkey narrowly missed out on the Main Event final table by finishing in 15th place, and upon returning to Las Vegas he jumped straight back into the big action by firing on all cylinders during the $25,000 Escalator Week on Poker After Dark.
7 Justin Bonomo
He's the reigning No. 1 on poker's all-time money list with nearly $43 million in total earnings, at the PCA he took down a $25k event as well as finishing fourth in the $50k, and on top of that, his Stories from the Felt episode was released on PokerGO. Watch Bonologic on PokerGO right now to learn more about the man behind the millions.
8 Doyle Brunson
The man. The myth. The legend. Doyle Brunson is seemingly indestructible and still competing at the highest level, as made evident by Dolly's Game being launched on PokerGO this month. I'm beyond impressed with Doyle, who returns to PokerGO in February with back-to-back nights of high stakes mixed game action.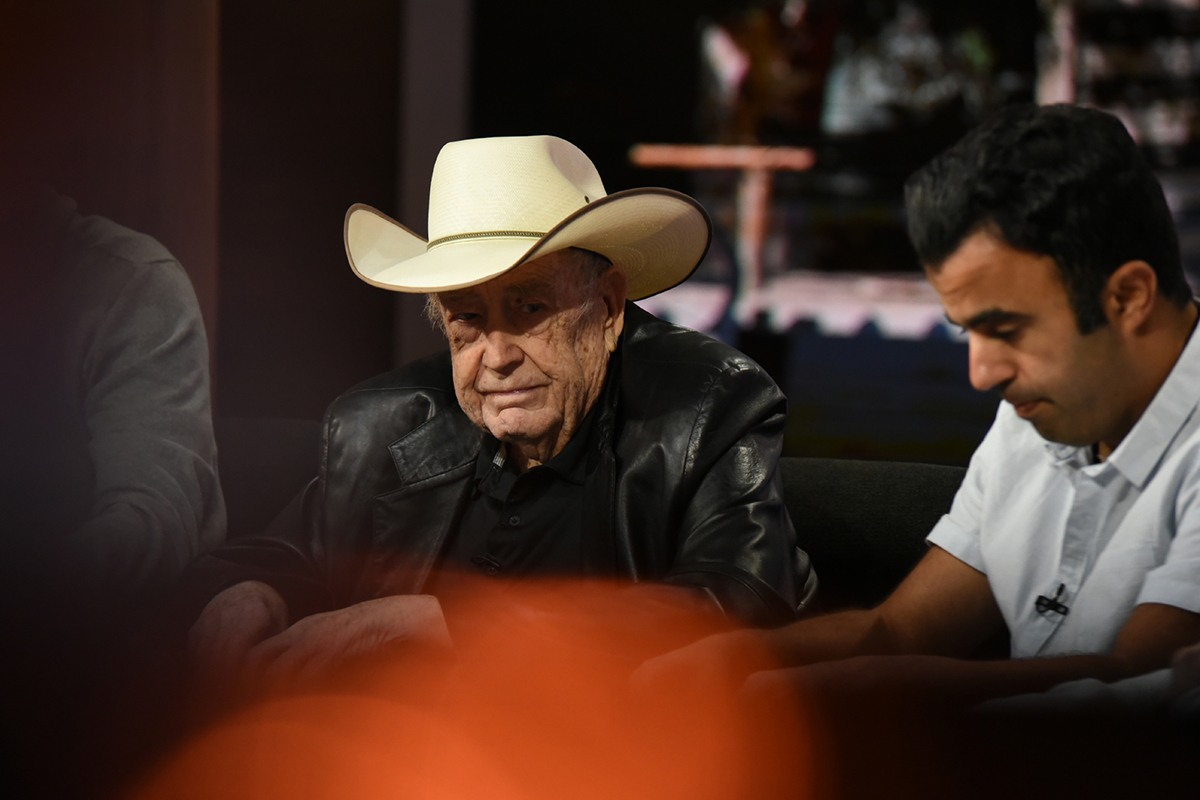 9 Rainer Kempe
The winner of the 2016 Super High Roller Bowl, Rainer Kempe is not often the first German to be mentioned, but he's got a lot of praise coming his way. Kempe is off to a blazing hot start in 2019, ranking second on the POY standings only behind Sam Greenwood and fifth on the overall GPI standings. Kempe locked up two outright wins at the PCA for a total of $1.1 million and his spot in the Top 10 is more than deserved.
10 Alex Foxen
Closing out the list in Week 3 is the No. 1 tournament player in the world. Alex Foxen has opened up a sizable gap between himself and David Peters on the GPI standings, collecting nearly a million at the PCA after finishing second in Super High Roller Bowl V in December. Foxen is coming off a $6.6 million year and it's a safe bet to take the over on that number in 2019.
On the Bubble
Falling just short of a place in the Top 10 are Bryn Kenney, PSCP winner Ramon Colillas, Phil Ivey, Mike Matusow, Maria Ho, Rick Salomon, and Scott Wellenbach.
Tune in again next week for the latest Poker Central Power Rankings! Until then, listen to Brent Hanks and me discuss this week's rankings on the Poker Central Podcast. Looking to watch the latest live and on-demand poker action? Subscribe to PokerGO right now.