On Tuesday night, a little before 10 pm local time, towering over the final table with his arms raised to the sky on the main stage inside the Amazon Room, Michael Mizrachi let out a visceral scream.
Live on PokerGO, the 'The Grinder' had just hit an unbeatable flush against John Hennigan, the last man standing between him and a record-breaking third $50,000 Poker Players Championship title and $1.2 million. Despite winning his fourth bracelet and making a rock-solid case for poker's Hall of Fame, Mizrachi's style will keep raising eyebrows as he plays his way into the realm of legends of the game.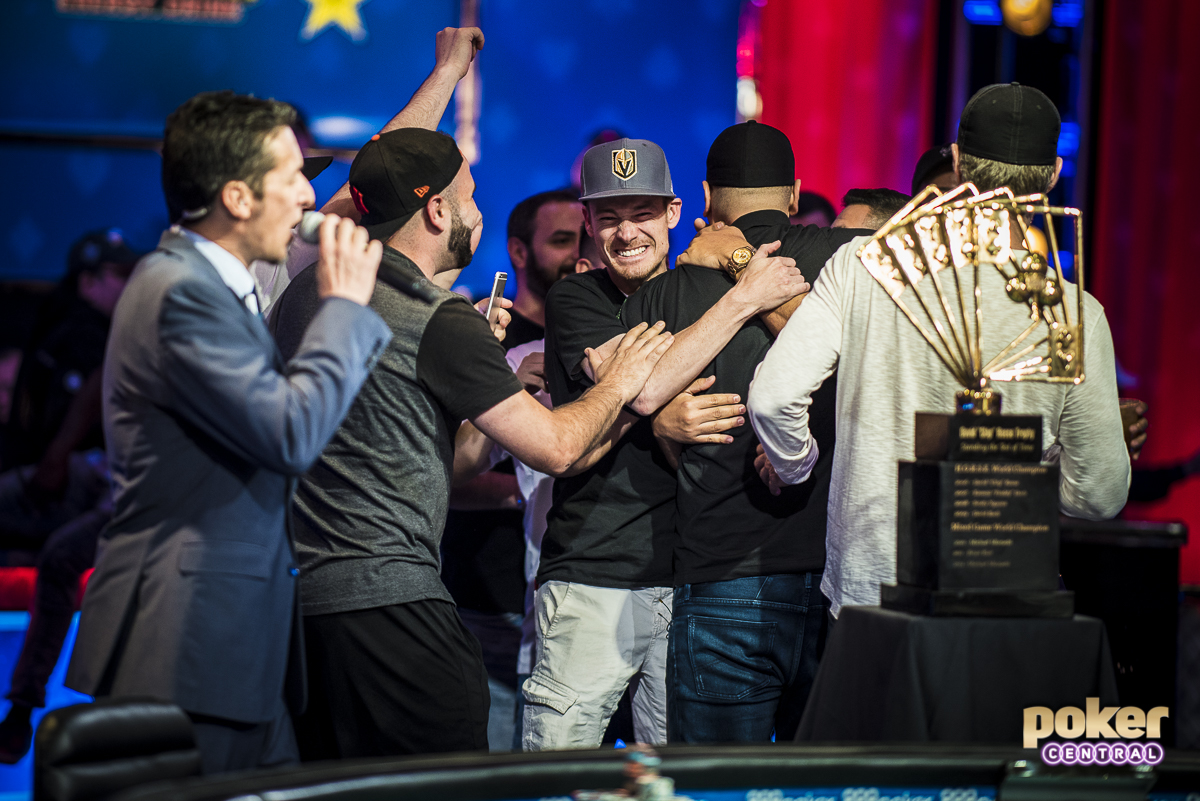 ---
Risking it All
Within the first minute of PokerGO's Pokerography about the life of Michael Mizrachi, it becomes clear that long-time poker pro was born to gamble; chasing the highest rewards while accepting the potential heartbreak that comes with things falling apart, making himself into one of the most polarizing characters in the game, ripping his way through tournaments in ways only he can pull off, all while pushing his net worth to the brink.
The foundation for Michael's adrenaline-seeking life and playing style was laid at an early age. Just 18, his older brother and four-time WSOP bracelet winner Rob took him to a casino for the very first time. Rob laid out seven envelopes, $1,000 divided among them numbered one through seven. One for each of the days they would spend at the Gila River Casino in Arizona.
A few hours later, all the envelopes had been opened, the money lost.
"This guy is an animal, he just can't help himself," Rob Mizrachi recalled his thoughts about his brother upon finding the shredded envelopes on the bed.
Laughingly, Michael admitted, "I would've still opened all seven of those envelopes today, because I'm not gonna die with my money!"
And that's exactly how he plays, driving players mad with unrelenting aggression, fearlessness and an uncanny ability to feel when to, occasionally, pump the breaks.
When asked for poker strategy advice in 2016, Mizrachi candidly said, "Just don't play like me."
---
Making Poker History
The Amazon Room was buzzing with excitement in a way it only does a few times every summer. Watching live poker, with little access and insight into the action, can be a boring and tedious ordeal, but not for the more than 30 friends, family, and fans following the historic run of one of the most unconventional players in the game.
"Grinder!"
"Grinder!"
"Grinder!"
Loud chants filled the room after Dan Smith exited in third place, setting Mizrachi up for a heads-up showdown versus the man known as "Johnny World." Hennigan, himself winner of this event in 2014, was unphased by the continued chants and focused in on the task at hand.
Less than an hour later, Hennigan, gracious in defeat, stood up and hugged the victor.
Michael Mizrachi completed a near wire-to-wire win in what's considered the toughest tournament of the year, bagging up the chip lead on days 2, 3, and 4 before closing it out on the PokerGO stage.
"Winning it once was amazing, the second one was great and this third one is unheard of," an elated Mizrachi said in the interview after breaking free from the mob of people that washed over him on the stage.
With friends and family flying out to see him in action, Mizrachi said that it felt as though he had to win it for them and that he did.
"When you have a great group of friends, family, and fans it's an amazing feeling, and it boosts my confidence. It makes me feel a lot better. It's like I have home-court advantage."
---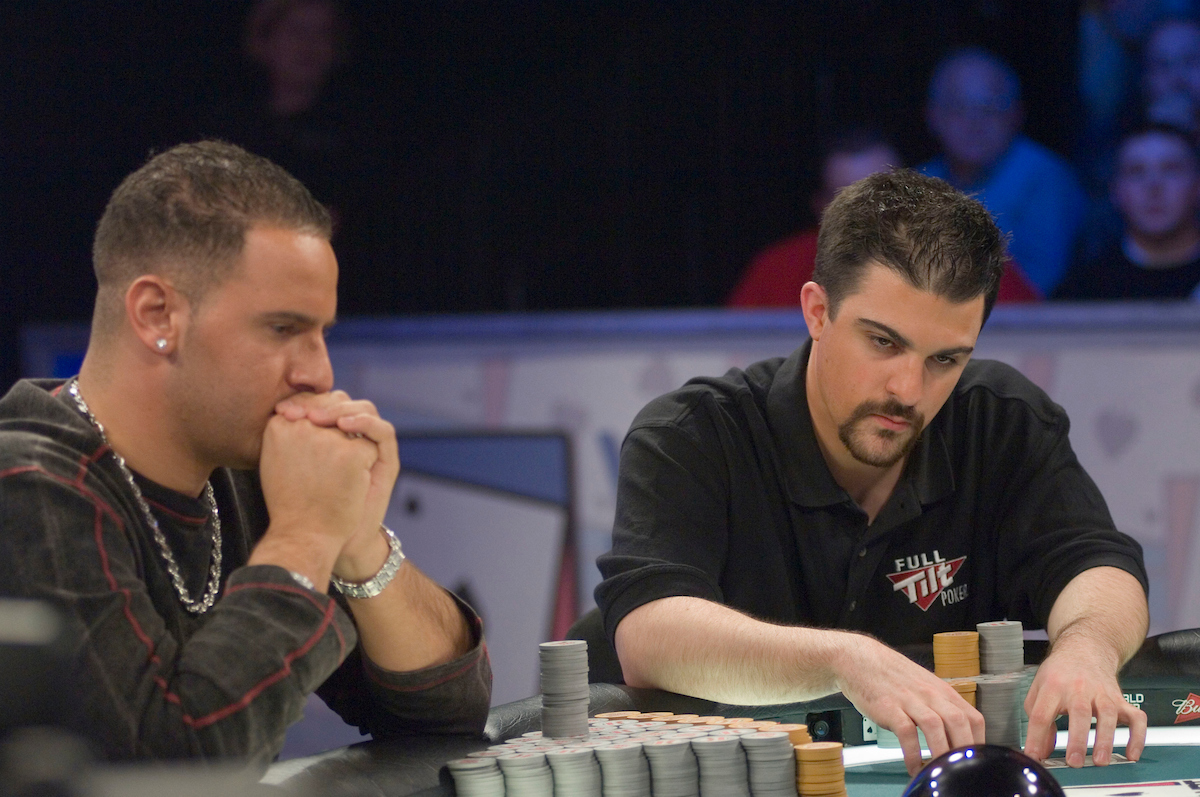 From Feast to Famine
From his results to his nickname, his playing style to his demeanor, "The Grinder" is truly one of a kind. Calm, collective, friendly, easy-going and outgoing, it all applies.
Getting his start with online poker on now-defunct sites such as Paradise and Planet Poker at the age of 15, turning a few hundred dollars and into a steady income that saw him drop out of college soon after. However, the tight and aggressive style that lead him to 'The Grinder' as his moniker, was quickly abolished with a relentless approach that not even aggressive pros like Gus Hansen could keep up with.
Having amassed more than $7 million in live tournament results before 2009 and becoming a superstar on the World Poker Tour by winning two events during the peak of game's meteoric rise, there seemed to be no end in sight for Mizrachi's success.
Battling with him in countless events, Nick Schulman said about Mizrachi, "He was like a train that was never stopping."
ESPN color commentator Norman Chad called Mizrachi's playing-style, "Feast or famine," and while he feasted plenty, a famine was soon to set in.
Mizrachi's approach at the tables was not only adding to the volatility of his poker results, but he also took it off the felt to casino games and investments.
"I definitely know how to make it, and I definitely know how to spend it," Mizrachi said on Pokerography.
The millions he won early in his career evaporated, and by 2009 he found himself beyond broke. The housing market crash took Mizrachi down and hit with $360,000 in tax debts he seemed destined for a life on the rail as opposed to amidst the action.
---
Michael Mizrachi's Haily Mary
"Grinder!"
"Grinder!"
"Grinder!"
The chants grew louder as tears welled up in the eyes of his then-wife, Lily. Michael Mizrachi was about to complete the unthinkable 'Hail Mary' by winning the 2010 $50,000 Poker Players Championship.
As the five of hearts gave Mizrachi a winning pair versus Russian pro Vladimir Schemelev, he was mobbed by friends, family, and fans. Just months before he was on the brink of bankruptcy, and now he had battled his way through one of the toughest final tables of the year that included his brother, Rob, to collect $1.5 million.
"Whenever I get down, I know how to make it back," Mizrachi said about this unprecedented victory that started the 'The Year of the Grinder' as coined by Norman Chad.
Deserving of Player of the Year honors, but only to be outdone by Frank Kassela who won two bracelets along with third-place finish, Mizrachi also made the final table of the Seven Card Stud and Limit Hold'em Championships before making the Main Event final table and finishing in fifth place for $2.3 million.
A mere two years later, Mizrachi ran it back and became the first ever player to be awarded the David 'Chip' Reese Memorial Trophy a second time, adding another $1.4 million to his list of tournament results.
---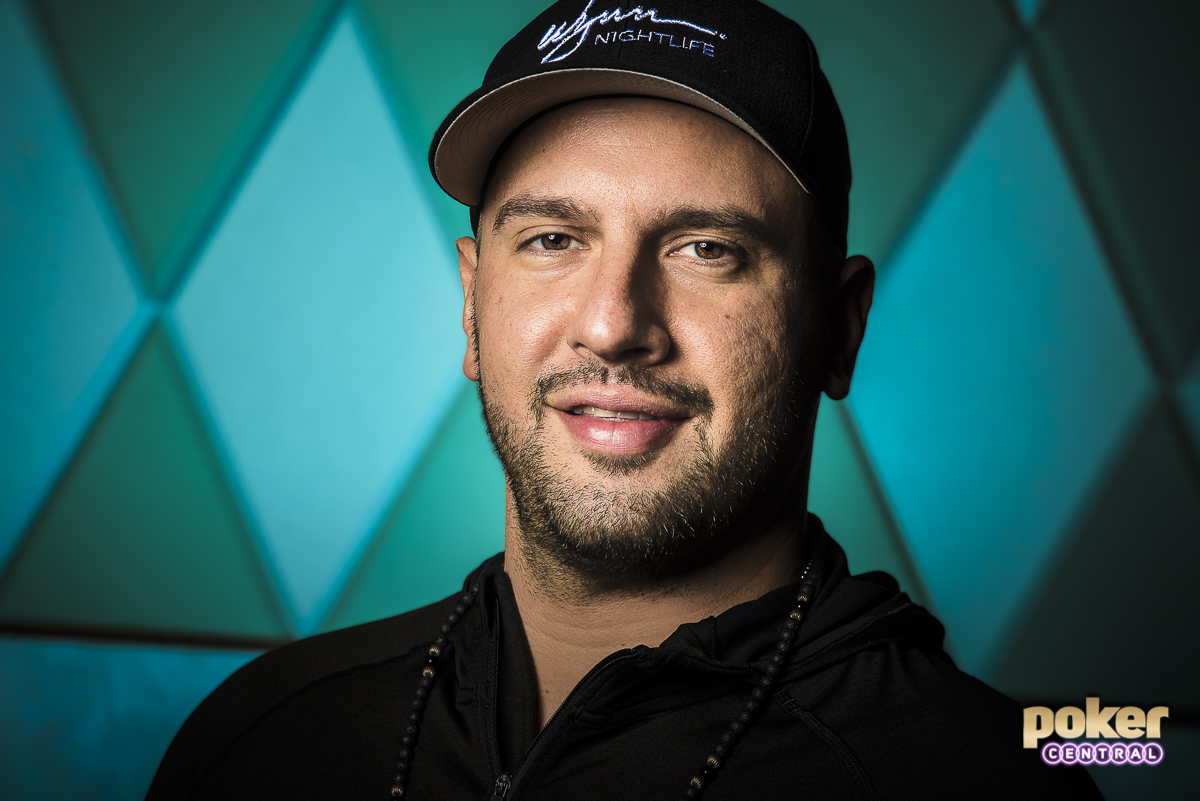 Haters and Lovers
"Can you make the Hall of Fame before turning 40?" the 37-year old joked with a big smile when asked about his chances of getting into the Hall after winning his third Poker Players Championship title.
Looking healthy, sharp, focused and like his jovial and laidback self, Mizrachi admitted that it wasn't in his plans to play many events this summer, but with a huge score to pad both his bankroll and confidence, he looks to take some more swings.
Back in 2012, Mizrachi took one of the biggest swings the poker world has ever seen, parlaying his $50k Players Championship win into a Big One for One Drop seat, only to be eliminated on Day 1.
When asked about this year's Big One for One Drop, Mizrachi's eyes lit up and he couldn't help but smile and say, "We'll see. We'll play it day by day."
Michael Mizrachi's ways will probably never change, and it's part of what makes him excel. Whatever the unthinkable is, he can probably do it, and no matter how many pros raise their eyebrows at the turns and rivers that he's hitting, every so often he'll raise his hands to the sky in celebration, supported by friends and family.
"You'll have lovers and you'll have haters, it's part of the world. I think I've done enough to get the respect that I deserve."
While the trophy will keep the David 'Chip' Reese name, Michael 'The Grinder' Mizrachi is forever synonymous with the $50,000 Poker Players Championship after winning it a third time. You can question his decisions, in both life and at the table, as much as you want, but in the end, he keeps getting it done when it matters most for himself, his friends, his fans and most importantly, his family.
Looking for more Michael Mizrachi action? Subscribe now to PokerGO and enjoy more than 100 days of live poker action, as well as an extensive on-demand library that includes Mizrachi's Pokerography, his appearances at WSOP Main Event feature tables and on Poker After Dark.