After winning his first WSOP gold bracelet in 1999, and then his second in 2005, 47-year old Josh Arieh has had to wait over 16 years to win his third in Event #39: $1,500 Pot-Limit Omaha at the 2021 World Series of Poker.
When the final card hit to ensure Arieh was a three-time WSOP bracelet winner, emotion overcame the often stoic tournament veteran. As Ariah held his new WSOP bracelet, his hands trembled as he took a photo to send back home to his girls. He finally did it. Finally won his third WSOP bracelet after waiting nearly 6,000 days.
"I was just texting my girls. It's like the whole reason why I work and it's tough being out here so long," Arieh said about the emotion he was feeling immediately after winning. "I actually just came back. Had some good time with them, but I was just thinking about my girls and thinking about life. Thinking about everything and just really fucking excited."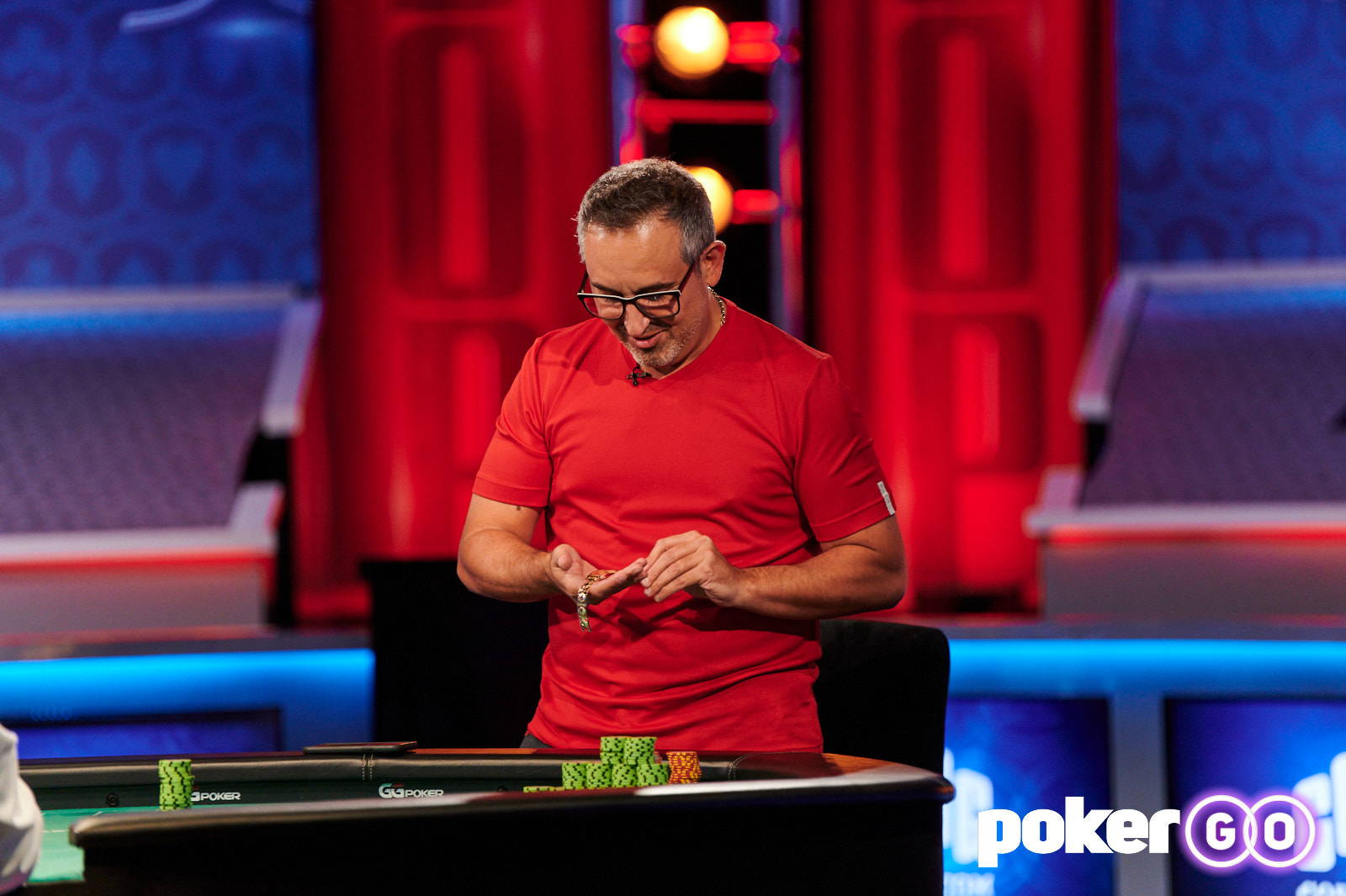 Arieh topped a field of 821-entrants to win his third WSOP bracelet and the $204,766 first-place prize. He faced off with a fellow Pot-Limit Omaha veteran Tommy Le who has cashed 13 times in Pot-Limit Omaha events at the WSOP – including winning the 2017 WSOP $10,000 Pot-Limit Omaha Championship for $938,732.
"Before we started the final table, I knew that it was going to be me and Tommy head up," Arieh said about facing Le for the Event #39 bracelet. "I just knew. I can show you a text on my phone that says it's going to be me and Tommy head-up, and I hope I have more chips when we start. And that's what happened."
Entering the heads-up match with a three-to-one lead over Le, chips bounced back-and-forth before Arieh finally began to extend his lead. On the final hand in a three-bet pot, Le moved all-in holding a flush draw and a pair and Arieh called with aces and a straight draw. The turn and river blanked out for Le, and Arieh improved to a broadway straight to be crowned the Event #39 champion.
Event #39: $1,500 Pot-Limit Omaha Final Table Results
Place
Name
Country
Prize
1st
Josh Arieh
United States
$204,766
2nd
Tommy Le
United States
$126,549
3rd
Robert Blair
United States
$89,968
4th
Ivan Deyra
France
$64,890
5th
Gabriel Andrade
Ecuador
$47,492
Arieh has reached 12 WSOP final tables without tasting victory. One of those included this very event at the 2000 WSOP where he lost to Johnny Chan who picked up his sixth WSOP bracelet.
"I think I'm really good just like everybody else, but I haven't won a bracelet in 15 years. I've come close," Arieh said about coming close so many times at the WSOP. "I think I have three or four seconds in the last six years and I fucking dog it. I choke. I started feeling that pressure again right at the beginning but I was lucky enough to hold some cards and fought through the mental weakness I guess. It's always good. Winning money and winning bracelets is always good."
Now that Arieh is a three-time WSOP bracelet winner, there is only one thing on his mind when it comes to his legacy in poker. The Poker Hall of Fame.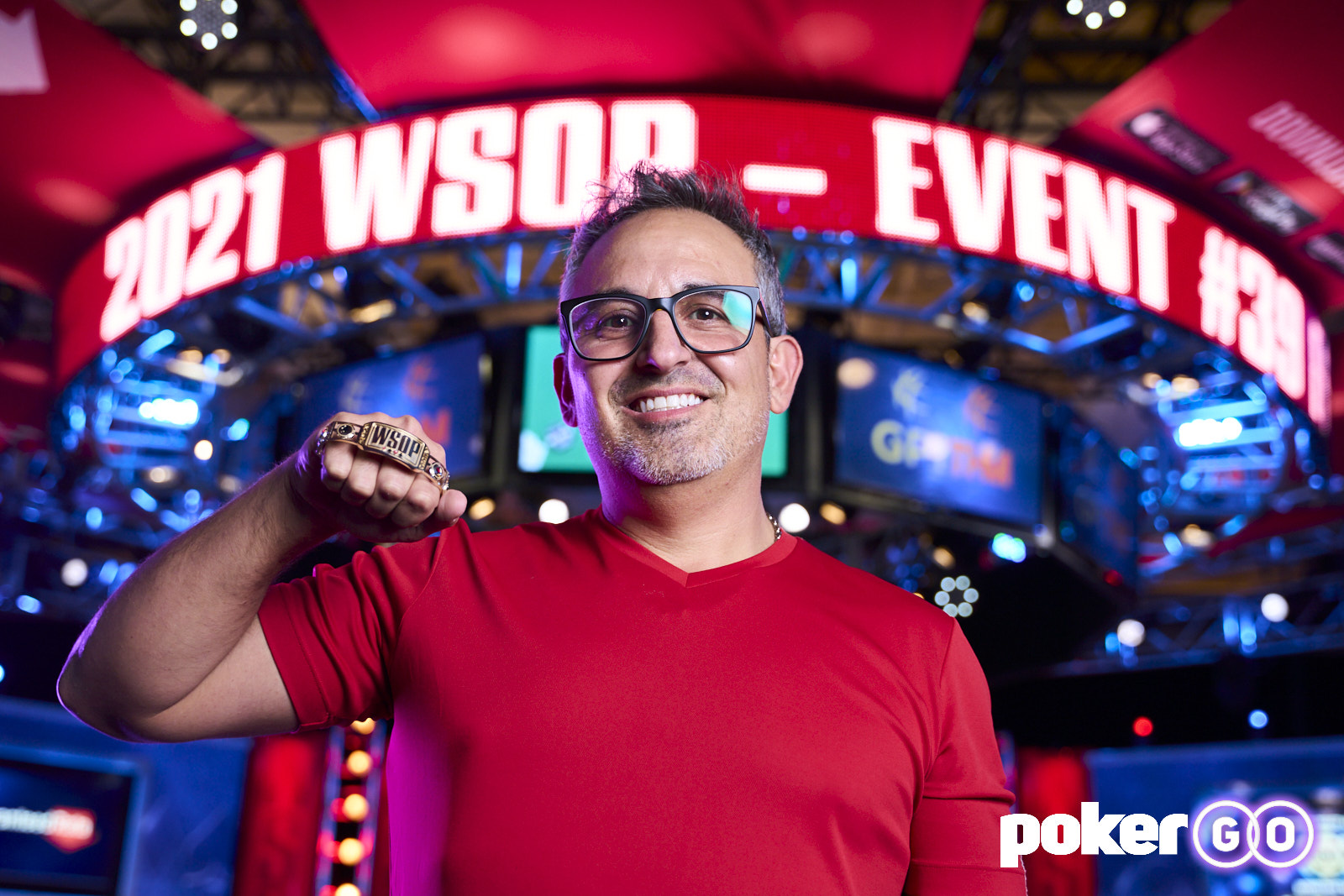 "I feel like I could be a Hall of Fame inductee," Arieh said about his legacy. "I don't know inducted, but at least a chance to be inducted. I've been thinking about that for a few years. Get a third bracelet and maybe I'll get on the ballot. But now I'd try to get four. I just like winning money and I like beating people and I understood the assignment."
It is obvious that Arieh cares deeply about his legacy in poker, his family, and competing against the best in the game.
"I'm a gambler at heart, and I gamble at anything that I feel like I have an edge or gamble at anything that is close to 50/50 because I feel like I'm lucky," Arieh said. "I just like competing. I'm a competitor. Whatever it is, I'm competing hard."
Josh Arieh's WSOP Gold Bracelets
1999
WSOP $3,000 Limit Hold'em
$202,800
2005
WSOP $2,000 Pot-Limit Omaha
$381,600
2021
WSOP $1,500 Pot-Limit Omaha
$204,766
Arieh now has collected three WSOP gold bracelets and amassed over $8.3 million in lifetime tournament earnings. His 52 cashes at the WSOP amount to over $5.8 million in WSOP earnings with his biggest result being a third-place finish in the 2004 WSOP Main Event behind Greg Raymer and David Williams for $2.5 million. Arieh's push for the Poker Hall of Fame is well on it's way, and if the current Head of PocketFives can continue his winning ways, being a 2022 inductee is a possibility.
Connect with PokerGO.com on Facebook, Twitter, and Instagram. Use code "WSOP2021" for $20 off an annual PokerGO.com subscription now!