After months of speculation on its field size, the $1,000,000 Big One for One Drop kicked off on Sunday afternoon with 24 players. Before the start of play on Day 2, another three players entered thus creating the smallest seven-figure buy-in field since the first edition of this event in 2012.
Fedor Holz was one of the players that showed up on time, and we caught up with him on Day 2 to discuss the field size, whether or not it could've been bigger and how a player gets the funds together to play in this tournament.
The Big One for One Drop by The Numbers

Year
Location
Entries
Winner

1st Prize

2012
Las Vegas
48
Antonio Esfandiari
$18,346,673
2014
Las Vegas
42
Daniel Colman
$15,306,668
2016
Monaco
28
Elton Tsang
€ 11,111,111
2018
Las Vegas
27
$10,000,000
"I just flew out to Las Vegas for this tournament so I'm very excited to play," Holz said in excitement after getting off to a hot start on Day 2, "I'm feeling great right now and I just want to enjoy the tournament."
About the numbers being down versus previous years, Holz shares optimism on the overall economy of tournaments at astronomical stakes, and emphasizes that poor communication, the location of the event and some issues on the money front played a role in the numbers being down.
"A lot of the businessmen that I spoke to before this event didn't even know it was going on. In my opinion, communication is the big issue. There was not really someone responsible for reaching out to the players and making sure they're coming and everything is organized for them. Delays with wires and cash registration also reduce the fun, not only for recreational players but also for pros. I think that's a big reason for the field being smaller."
Holz believes that pros will always have an appetite for events at this level, but that it's heavily dependent on the other participants that show up. While not every recreational player is viewed in the same light according to Holz, as well there being a big difference between the best professional and the tenth best professional, he believes that a few more recreational players could've encouraged more than just a few professional to jump in.
"If more people had shown up like they said they would, this event could've had 40 to 50 players. It's not linear, where we would get a specific number of extra professionals per recreational player, but it's somewhere along that."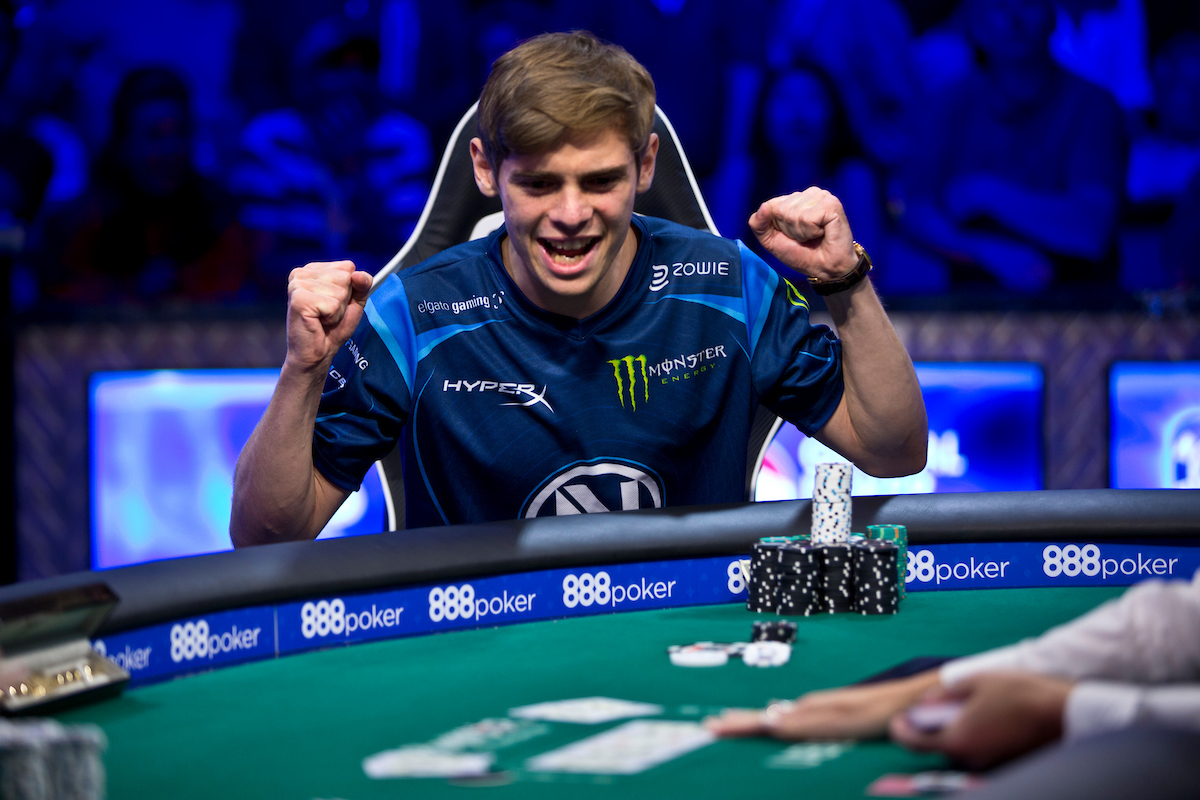 Holz doesn't think that a plethora of events ranging from $50,000 up to $300,000 being organized all-year around pushes the poker economy to the limits of what it can handle. With improved communication and preparation, the German superstar believes that events even at the highest stakes can have a better turnout.
This year, for the fourth time since 2012, the Big One for One Drop is being held. The event was open to all players aside from 2014 in Monte Carlo. Despite Holz's firm belief that events up to the buy-in level of the Super High Roller Bowl can still grow, he thinks that a $1,000,000 buy-in is the upper limit of what's feasible when keeping in mind how difficult it can be to get the funds of all players in the same place.
"We're talking about tens of millions of dollars, and getting that all to Las Vegas from a variety of different currencies. It can be difficult for pros to arrange $1,000,000 across wire transfers and cash."
"On the other hand, it all has to do with the profitability of the sport itself. If the tournament is in a great situation with up to 50 players showing up, and it being organized in a better location such as Monte Carlo, then I can even see it be possible to organize a tournament with a buy-in of two, three, four or five million."
Holz himself had difficulties getting the funds together for this event, wiring half a million dollars and paying the other half in cash. Other pros, either after those who have busted and some that could not participate, emphasized that getting the cash together is the biggest obstacle to participating.
"For an event this big it's a hassle, as I don't take all my own action. Some people pay online, some people pay in cash, and this is not an amount you can just borrow from someone. For a $100k event that is not a problem, because people in Las Vegas just have the money in cash. That said, it's doable, but I will make sure I'm better prepared the next time."
https://www.instagram.com/p/BlQ2wwInKZN/
Looking forward, if this event continues to be on the calendar, then Holz suggests moving it to a place where the international crowd has a better chance of entering the event.
"In my opinion, the biggest reason for the numbers being down is that the event is in America. I talked to people from other countries and some Russians that would love to play, but they can't get a visa. A neutral location such as Monte Carlo would be great to have this tournament. It not being in such a location held back some players from playing this tournament."
Currently, Holz is still battling in the 2018 edition of this event, sitting in third place with 11 players remaining. Watch the action live right now on PokerGO and later tonight on ESPN2. The final table of this event will be on ESPN2 at 9:00 pm ET or on PokerGO in non-ESPN or non-ESPN affiliated markets. Want more of Fedor Holz? Here's a podcast featuring the top German pro.