The U.S. Poker Open gets underway on February 13th with the $10,000 No Limit Hold'em tournament and until then you can read a daily story on one of the contenders for the Championship trophy and the $100,000 first prize. Today, we caught up with recent World Poker Tour Five Diamond champion Dylan Linde who's looking to make some waves at the PokerGO Studio.
Learn about Championship Contenders Sam Soverel and Rainer Kempe right here.
"The U.S. Poker Open is one of the most exciting times of the year for me as far as TV poker goes. I'll be playing a couple of events and I'll be watching every final table. Last year's event really showcased some phenomenal play from players who I play against often."
As a player with a rich resume of mixed game results and loads of experience playing high stakes cash games, Linde will be one of the players to watch in the $25,000 Mixed Game event. While he might not play a full schedule of events, a strong start to the week might tempt him to fire big.
"I think the $100,000 added for the overall U.S. Poker Open championship is a good motivation. Some players will always try to win the overall title because that is what they are about, but others wouldn't compete in some of the games they don't play just to chase the title."
"Now with the $100,000 added we might see some players in the mixed or the Pot Limit Omaha tournaments that might not otherwise play. I think leaderboard incentives are good for things like this. Even for someone like myself, who might fire some $10ks and a $25k or two, if I win one early on, it will be tempting to try to go for the gusto."
A big bankroll and confidence boost in December, when Linde won the WPT Five Diamond Main Event for $1.6 million surely pushes him towards the realm of high rollers and a U.S. Poker Open title would not look out of place in his trophy case. Relive Linde's entire WPT final table on PokerGO right now.
"As to the accomplishment of winning the USPO overall title, I think it must be one of the more prestigious things you can accomplish in poker. To do so, you have to do well in multiple fields containing the toughest players in the world. Winning a single small field high roller is tough, but having to win multiple in this environment is a true test of skill."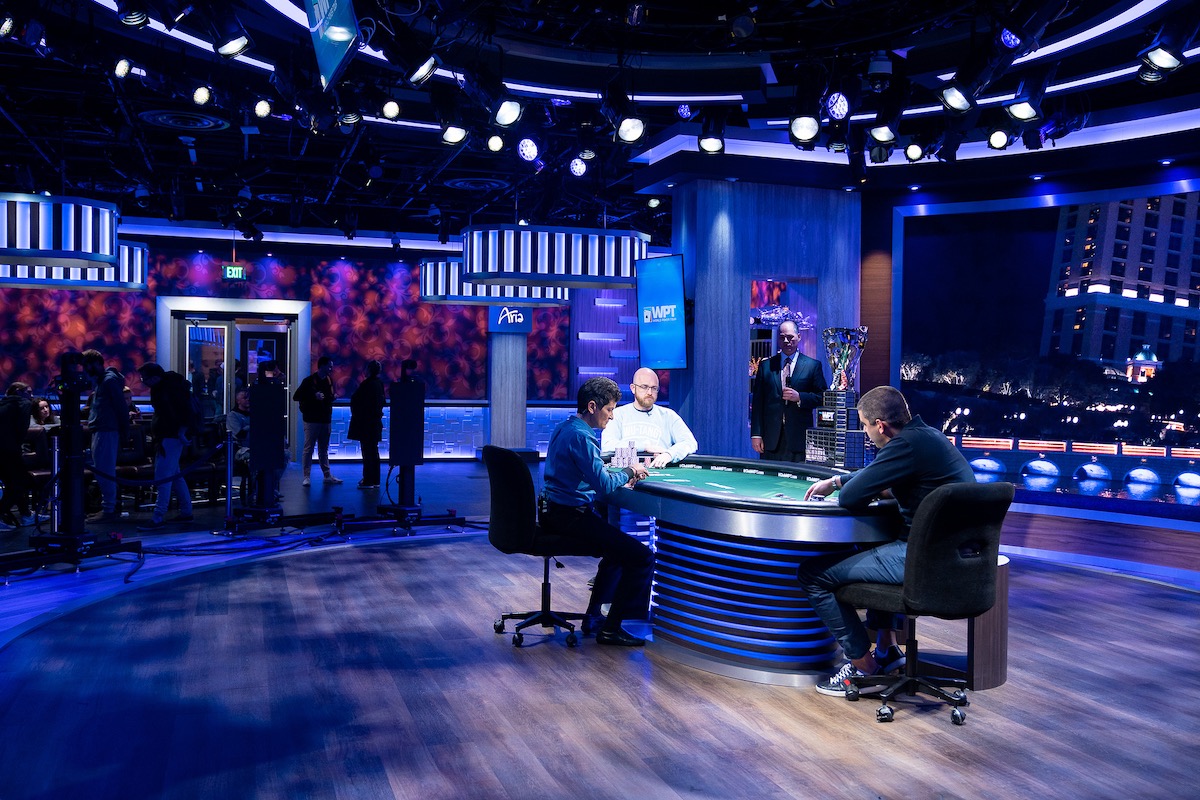 A long-time poker pro, Linde sees the U.S. Poker Open and Poker Masters as different beasts compared to the large-field Main Events such as the World Series of Poker and the PokerStars Player's Championship. Because of the massive difference, the attitude towards these events, their vibe, and overall enjoyment are far different.
"The latter two events represent amazing opportunities to make a lot of money in large field tournaments, while the USPO and the Poker Masters represent a chance to test yourself against the top players in the game. For me, a huge poker fan away from the tables, it is also one of the best opportunities to see the top minds competing for stakes that are extremely meaningful to them."
Linde's prep for this upcoming slate of big events is a bit different than usual, as the so-called GTO specialists far outnumber the recreational players looking for a chance to make it big. The Coeur d'Alene, Idaho native, however, is ready for whatever challenge he might be presented with at the PokerGO Studio.
"Competing against the same player fields has some unique challenges. The prep for it is quite a bit different than when you are looking to play in a field comprised of a healthy mix of amateurs and all level of pros."
"You also get to play against people whom you've played many hands against, so there is a great history to build off of for exploitative play specifically tailored to a players tendencies."
Watch Dylan Linde and many of your favorite pros in action during the U.S. Poker Open on PokerGO. New to PokerGO? Subscribe right now to never miss another exciting moment of live poker action. Check out the full U.S. Poker Open playing schedule and structure right here.