Poker doesn't make it onto TMZ often, but when Antonio Esfandiari was cornered by a cameraman on the streets of Los Angeles a few days ago, he spilled the beans on an exciting prop bet with Hollywood star Kevin Hart. We spoke exclusively with Esfandiari about the prop bet, how it came together and what the three-time World Series of Poker bracelet winner thinks about his chances versus the actor who has both a height and weight disadvantage.
Simply put: Kevin Hart challenged Antonio Esfandiari to a boxing match at 35:1 odds, and 'The Magician' accepted despite never having boxed before.
The prop bet originated the way prop bets tend to do when Esfandiari and Hart were hanging out and bantering back and forth. Esfandiari had mentioned "trying a bit of boxing" in his latest workout, leading to him to joke that he could "Kick Kevin's ass."
Esfandiari said, "When I said that, he piped up and yelled 'You have zero outs! Literally, zero!" and he was offered 50:1 on a boxing prop bet.
"Some mutual friends of ours told me that I have absolutely no chance and that I will get my ass handed to be, and they're probably right, but at the same time, this will motivate me to get in really good shape."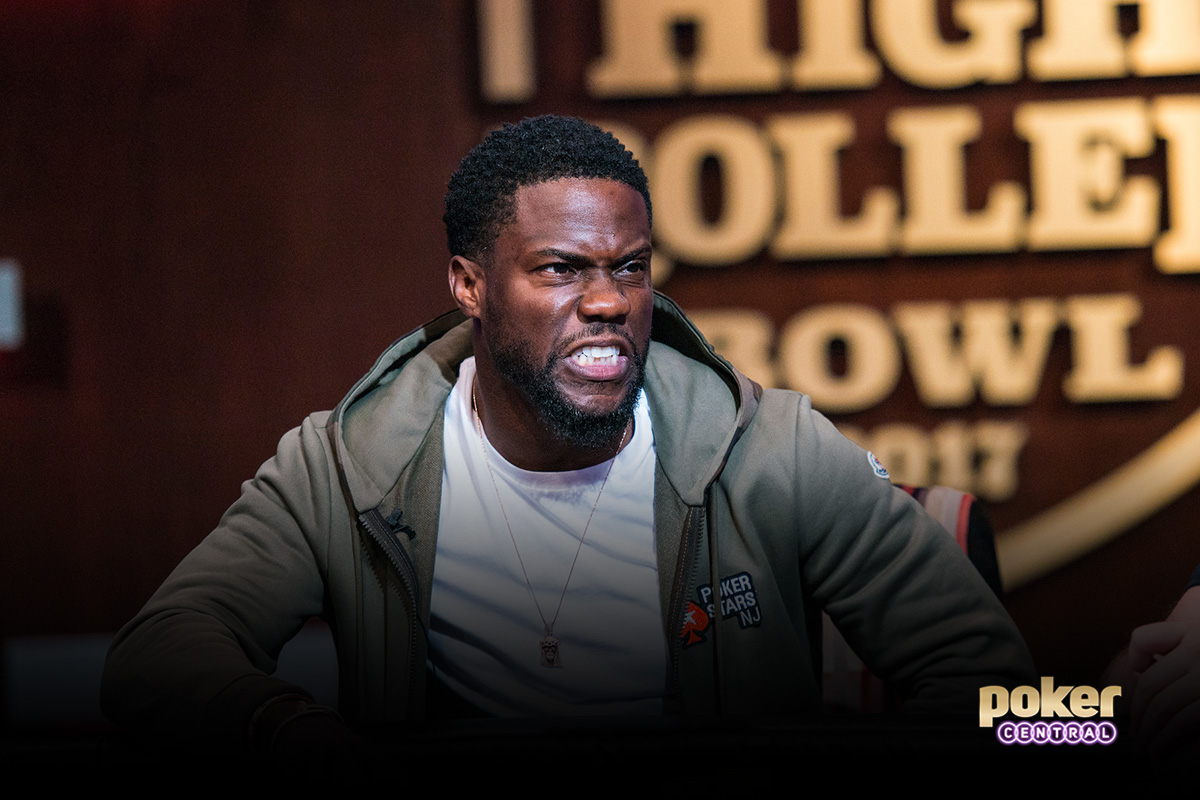 Does Esfandiari Have a Chance to Win?
The expert prop bettor and inventor of Lodden Thinks didn't accept the bet right away, perhaps hesitant by Hart's eagerness to make the bet, but after a few days of deliberation Esfandiari's curiosity got the best of him.
"Am I going to win this bet? Most likely not, but at these odds, I just have to go for it. Plus, I don't really have anything to lose. Everybody expects me to lose, and if I happen to win that will be amazing. If I lose, so what? What's the big deal? If I win though, I'll be the hero!"
While Esfandiari remained on the surface on the exact size of the bet, he made it clear that it's for "a decent amount of money." Kevin Hart, who played in the 2017 Super High Roller Bowl, has about a 40lbs weight disadvantage but an immense advantage when it comes to cardiovascular fitness.
"Kevin is in amazing shape, and he'll be running circles around me," Esfandiari joked, while also admitting that he's never been in bad shape himself, but that he's always mostly been focused on weight training and yoga as opposed to cardio.
"My weight advantage doesn't say much when he's being Speedy Gonzalez, hammering my gut to the point where I can't breathe," Esfandiari added.
"If we were in equal shape, I'd be a huge favorite. But we're not, because this guy is a f***ing machine. He's got a gym at his house and travels with his trainers, he's an animal."
Fans looking to watch or attend this fight that will take place in early 2019, will have to wait and see whether it will be broadcasted or organized in a public space. Hart and Esfandiari have been offered a way to monetize the fight, but they are not looking to do so at this point.
"This is just a bet between two buddies, and it's possible we might screen it on PokerGO and some outlet he wants to use, but that's pretty much it."
Kevin Hart showing off his poker skills by eliminating Phil Hellmuth from the 2017 Super High Roller Bowl.
Esfandiari Lacks Prior Boxing and Fighting Experience
With a roaring laugh, Esfandiari said "no" when asked whether he's ever been punched in the face repeatedly, emphasizing that part of his training will be to get used to taking some punches and building up a defense mechanism to that highly uncomfortable feeling.
"Hopefully I won't lose too many brain cells on the way there," Esfandiari joked about sparring and building up some resistance against the blows that Kevin Hart will be trying to land.
Only once has Esfandiari been in an actual fight, but he doesn't think it will be much help. What kind of fight that was might you ask? Well, when Esfandiari was 16 years old he ended up in a fight over a girl on the last day of school before Christmas break.
"We took things to the railroad tracks, word got out and about 200 other kids showed up to watch. That's the only other fight I've ever been in, but at least I ended up winning and the guy never got a shot in!"
When asking his good friend Brian Rast, who was previously in a prop-bet related fight versus Sorel Mizzi, for advice he walked away with a very simple thing to keep in mind: "You better practice getting hit."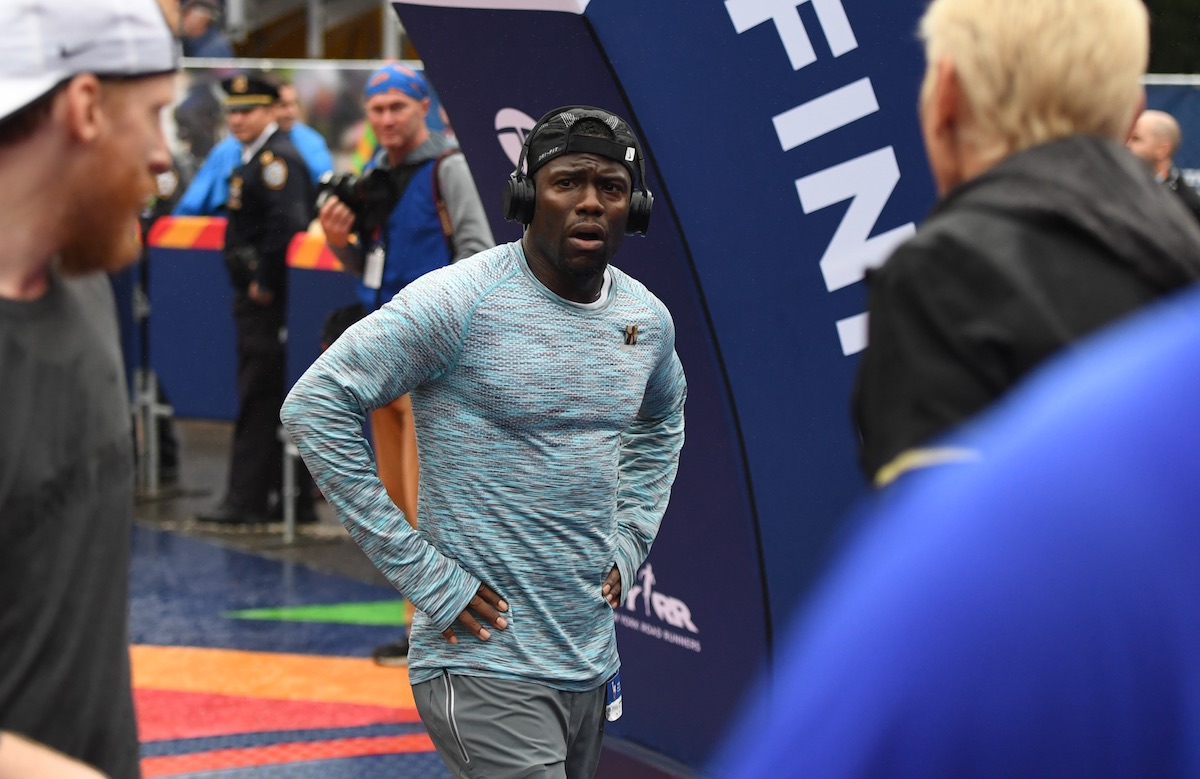 Antonio Esfandiari vs Kevin Hart: The Trash Talk
In the months leading up to the fight, Esfandiari will adjust his training regime to include a lot of boxing and cardio training, but he'll also have to work on his trash talking game, as Kevin Hart is no stranger to some social media banter. Esfandiari, one of the most talkative poker players in the game, is ready for that challenge both in and outside the ring, putting the pressure in Hart's corner.
"The thing is, there's a lot more pressure on him. He's got a lot more to lose because if he does, it was the skinny Persian guy who took him down! If I lose, the quick, skinny in-great-shape athlete took me down, so what's the big deal?"
In summary, Esfandiari is realistic about his chances against the highly competitive Kevin Hart, but having even a small chance is enough for him to get excited over.
"I'm going to put up a good fight, and I'm definitely not going to go in there to get my ass handed to me. The least I can do is to give him more than he expects."
Looking for more from Kevin Hart and Antonio Esfandiari in anticipation of this brawl? Watch "The Best of Kevin Hart" and Deep Issues with Kevin Hart on PokerGO, as well as Pokerography featuring Antonio Esfandiari. New to PokerGO? Sign up now to enjoy more than 100 days of live poker action every single year.