"You're asking me one of my favorite questions," a wide-smiling David Heyden said when I brought up the 1972 World Series of Poker. Today, almost 50 years later, Heyden sits at the main feature table on PokerGO and ESPN during Day 1b of the WSOP Main Event facing Daniel Negreanu while many decades ago, he squared off against the likes of Stu Ungar, Johnny Moss, and a very young Doyle Brunson.
The rich history of the World Series of Poker started in 1970 and just two years after Johnny Moss was voted "Best Poker Player in the World," David Heyden made his first appearance at Binion's Horseshoe on Fremont Street.
"Together with a friend, I hitchhiked to Las Vegas from Michigan in the Spring of 1972 only to go broke immediately," Heyden starts the story of how his life became intertwined with poker and Sin City and how he fulfilled a childhood dream of wanting to become a poker player.
Heyden's hitchhiking journey was purposeful, as he had his mind set on playing poker in Las Vegas at casinos such as the Stardust and the Dunes, but things initially didn't go his way. After dusting off his bankroll, Heyden went looking for a job and as a 21-year old he was hired to deal at Binion's Horseshoe.
"I thought I was a poker genius and going to Las Vegas seemed like a good idea," Heyden smiled, as he stayed in Las Vegas for more than 20 years after first arriving in the hot Nevada desert.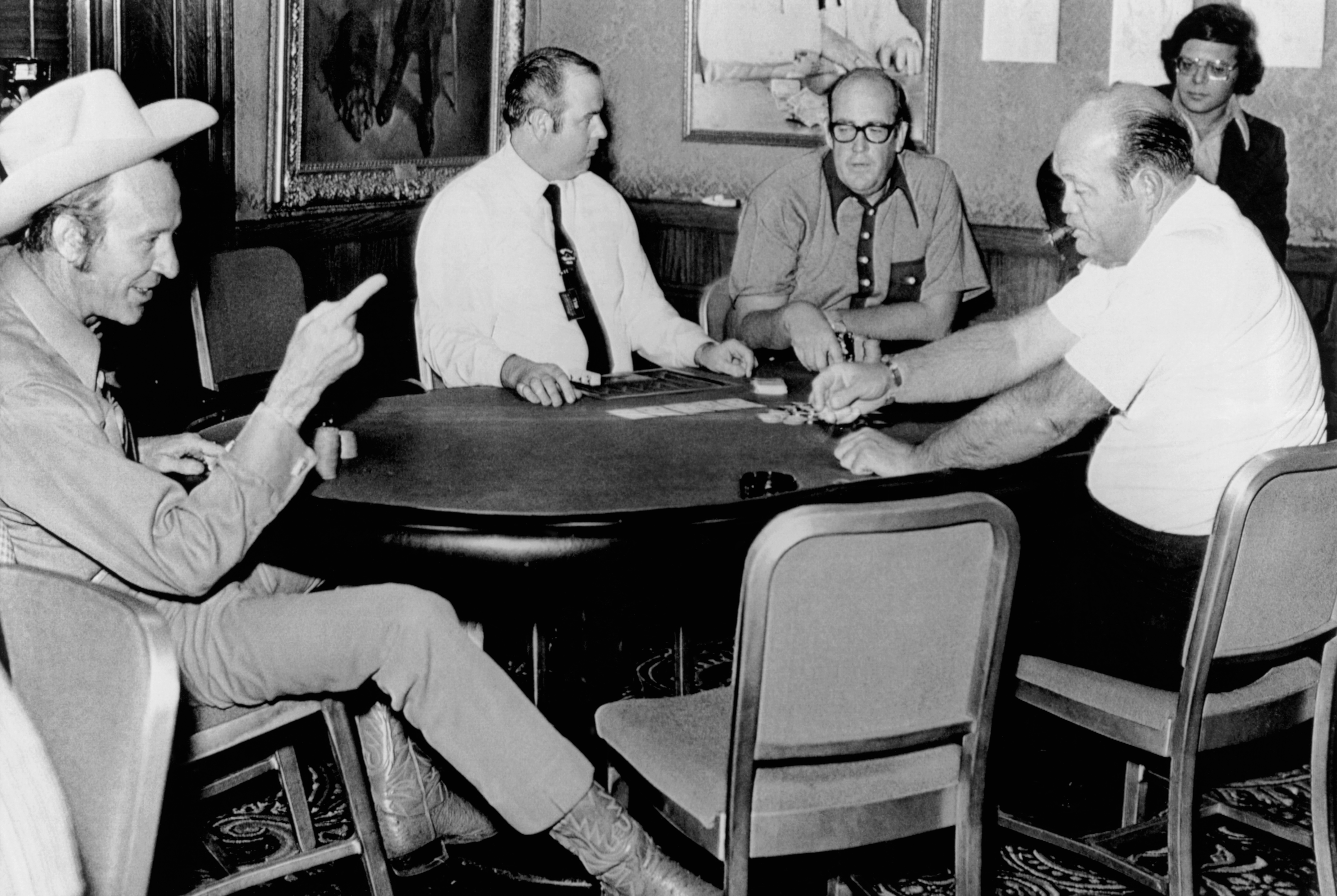 "I didn't get to deal the Main Event, which had only eight players that year, or the big cash games, but I distinctly remember dealing a game that had a 10 cent ante. They played with dimes that still had silver in them, that was my first World Series of Poker."
Heyden has stories for days and brings up seeing a 37-year old Doyle Brunson playing No Limit 5-Card Stud and working for Johnny Moss at the Dunes poker room as a dealer and later floor manager before starting to play more seriously as the years went on.
"Johnny Moss fired me once when I was playing in a different poker room on my day off. In those days, you were supposed to go broke where you worked and not across the street," Heyden said about his dealings with Moss, who was known to be moody and easily upset.
Seeing The Evolution of the World Series of Poker
"The World Series of Poker, back then, was kind of like a yearly reunion of poker players. We looked forward to it every year because it was the only tournament and while in the rest of Las Vegas they weren't fond of poker players, the Binion's treated us all very well. They rolled out the red carpet for us and that was always quite an honor."
Back in 1984, Heyden recorded his first cash at the World Series of Poker in a $1,000 Seven Card Stud event where he placed seventh. According to executive producer of the WSOP Main Event broadcast, Mori Eskandani, Heyden was one of the best Seven Card Stud players back in those days.
In the years that followed, Heyden recorded cashes in various different Stud and Hold'em formats and to date, he has four total final tables, all in Stud tournaments.
"I can't believe what the World Series of Poker has become. Eric Drache took it from a club type event with friends to an international gathering and what it is now is truly mind-boggling. I come here to look for old friends but I don't know anyone anymore. It's quite moving, it is."
Given how the game has evolved, Heyden doesn't think he can hang with the young kids anymore, but he's very happy to still be playing the WSOP Main Event.
"There's always that opportunity to catch lightning in a bottle," Heyden said before walking back on set to square off with Daniel Negreanu.