Staked by 2012 WSOP Main Event champion Greg Merson, Roster entered what could be his last ever World Series of Poker event after a busy summer in Las Vegas. Cashing three events, his best finish being a 38th-place finish in the Monster Stack for $22,561, Roster feels content about his result but much more about his campaign to raise awareness for sarcoma, a rare form of cancer that takes the lives of 6,000 Americans each year.
"It's a sad reason to be famous," Roster said about the attention he's been receiving this summer, "But it's still fun to be semi-famous for a little while and I've been received so well by everyone. People are asking for selfies and it makes me feel like I'm Daniel Negreanu."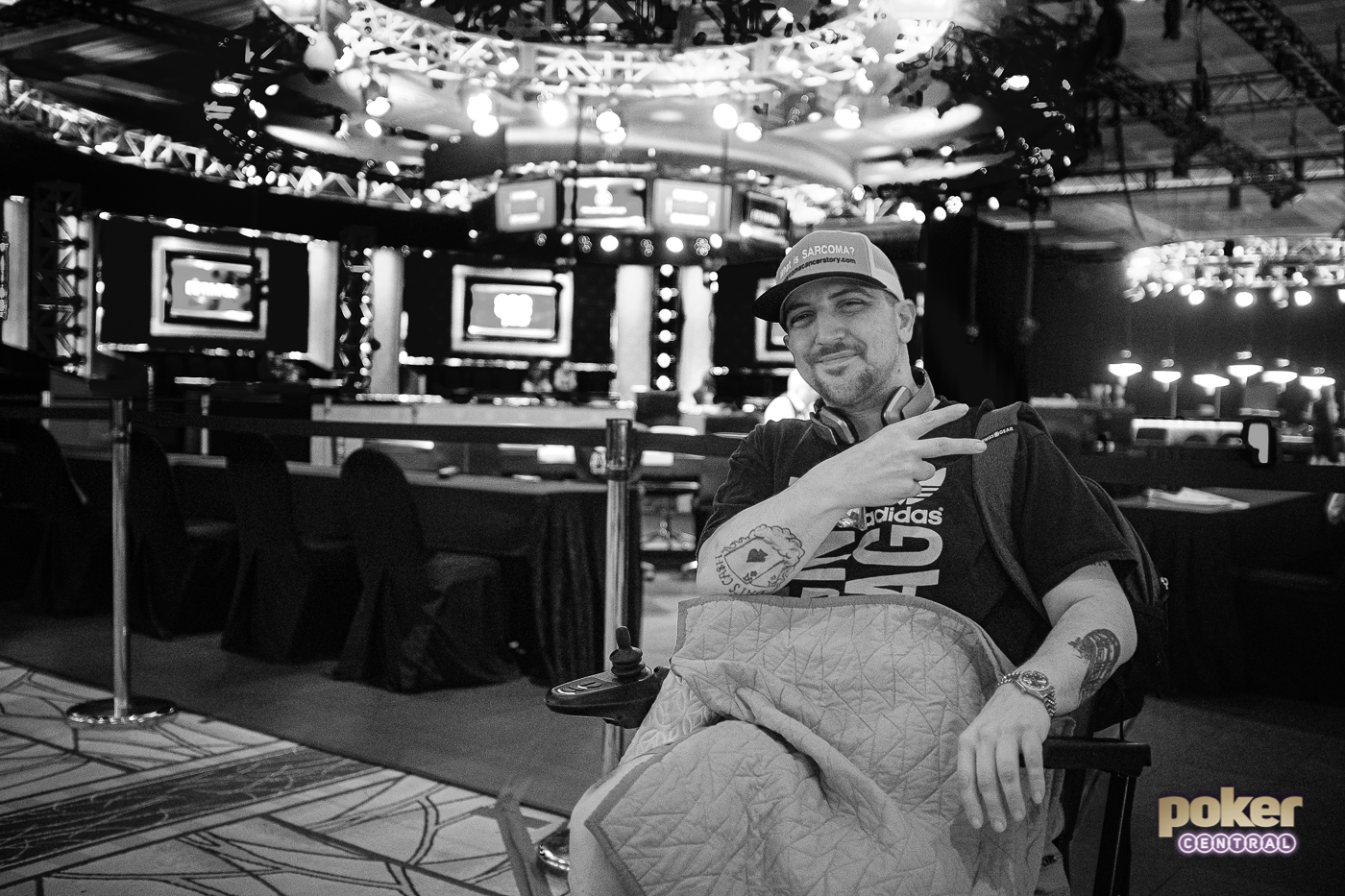 Roster's health has declined slightly since coming to Las Vegas and his doctors are not sure whether it's smart to stay here much longer beyond his Main Event run.
"We'll eventually determine based on my health when I'll leave Las Vegas but this could be my last event."
The last few days Roster has spent in his room resting but with the help of a lot of medication, caffeine and healthy meals from All American Dave, he's ready for what hopefully becomes a 13-day poker marathon.
"I'm just happy to be here, so far I'm running pretty good in the first few levels with a little over 100,000 chips," Roster said, seated in the iconic Amazon room and within eyesight of the big stage where the final table will be played in just a few days.
Speaking with a lot of positive energy in his voice, Roster feels proud of the awareness he's raised for sarcoma saying, "I'm a winner, either way, my mission was to raise awareness and that mission has been accomplished. The support has been amazing for the campaign and for myself this summer. Thank you, that's really all I can say."