Daniel Negreanu's $25,000 WSOP Fantasy league has been a staple in the high stakes community since 2011, combining poker with fantasy sports to create a fun and potentially rewarding sweat for all of those involved. Even those not involved, poker fans and players alike, love seeing who the top performers are, and which team runs away with a nice six-figure payout when it's all said and done.
This year, Daniel Negreanu was gracious enough to offer Poker Central and Barstool the opportunity to draft a team in his league to play for a charity of our choosing. Brent Hanks, Barstool Nate and I put our heads together and put together our draft board and auction strategy. Playing for the headstrong charity, we ended up with the following players.
| | | |
| --- | --- | --- |
| Player | Price | Budget% |
| Daniel Negreanu | $131.00 | 74.86% |
| David "Bakes" Baker | $14.00 | 8% |
| David Prociak | $12.00 | 6.86% |
| Andrey Zhigalov | $11.00 | 6.29% |
| Chance Kornuth | $4.00 | 2.29% |
| Shannon Shorr | $1.00 | 0.57% |
| Calvin Anderson | $1.00 | 0.57% |
| Adrian Mateos | $1.00 | 0.57% |
Go Big or Go Home
Having provided commentary for this draft the last six years, I kept a few tricks in mind when approaching this draft. This specific format lends itself perfectly for the "stars and scrubs" approach that's also popular in your regular fantasy football auction drafts. With a $200 budget, we decided that Daniel Negreanu would be our "must have" to ensure ourselves of the following:
Plays the Big One for One Drop
Plays the $50,000 Players Championship
Plays all the $10,000 non-Hold'em Championship events
Doesn't care about cash games
Negreanu is one of the very few players at the World Series of Poker that fits this mold. The value of the small-field high buy-in events combined with Negreanu's passion for the game along with his dedication to studying the game made him our clear-cut No. 1 target.
Drafting Negreanu for $131 made him the most expensive player drafted in the history of the $25k Fantasy league, after which James Obst became the second most expensive player ever at $129. Nobody else went for more than $100, as this was the Top 10 of highest valued players in the draft.
| | | | |
| --- | --- | --- | --- |
| | Name | Team | Value |
| 1 | Daniel Negreanu | GO Barstool GO | $131 |
| 2 | James Obst | Noori | $129 |
| 3 | Stephen Chidwick | Gridiron Gamble Podcast | $97 |
| 4 | Jason Mercier | Theodosia | $91 |
| 5 | John Racener | Vanbex | $88 |
| 6 | Adam Owen | Leah | $86 |
| 7 | John Monnette | Chase | $82 |
| 8 | Ben Yu | Fleyshman | $81 |
| 9 | Benny Glaser | Eldridge | $77 |
| 10 | Mike Leah | Leah | $77 |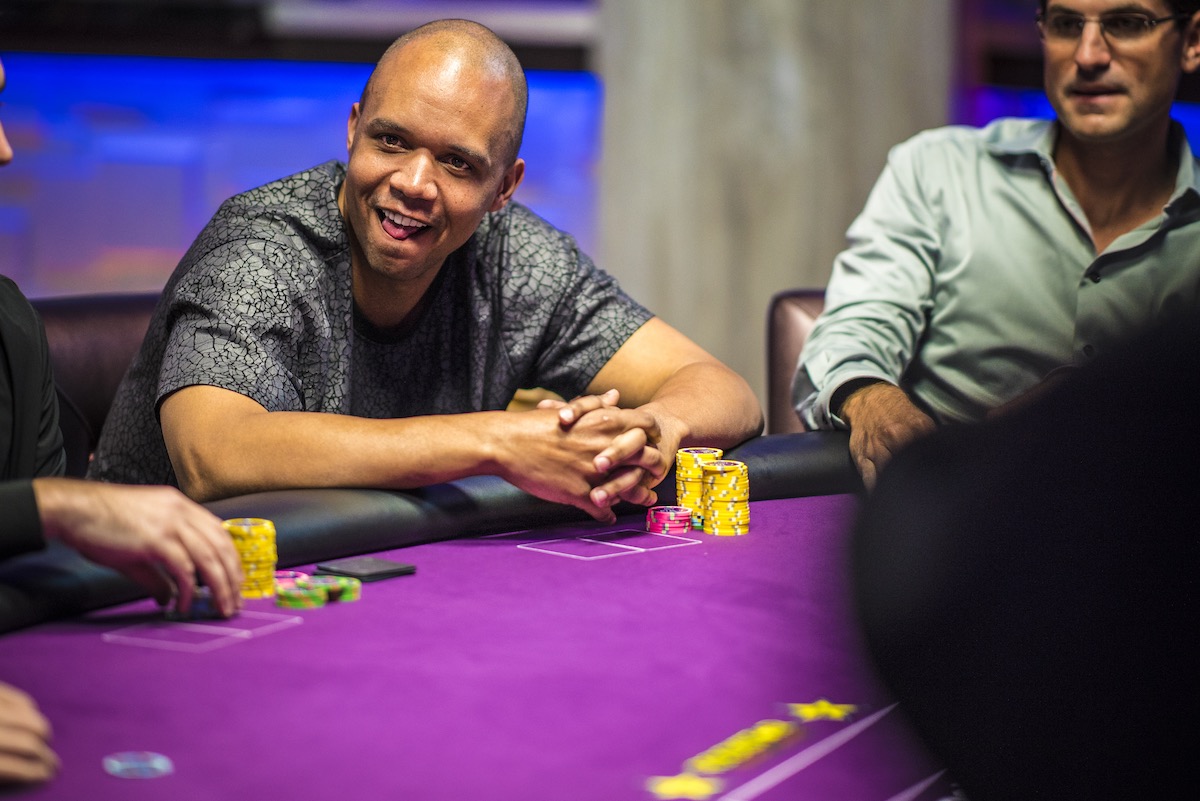 But What About Phil Ivey?
Grabbing a player for 75% of your total budget severely restricts you as a team when it comes to getting a top-notch No. 2, but patience is very rewarding in this structure. Given Phil Ivey's absence from the most recent three World Series of Poker events, we hoped to get him on the team next and find great value in the later rounds after other teams had filled up their roster.
This was the only part of the strategy that didn't play out as planned, as Daniel Negreanu's own team, led by Eric Wasserson, had their eyes set on Ivey. When finding ourselves amidst a bidding war with Wasserson, we decided that $50 would be our cap, leaving enough room to get the value picks we wanted later in the draft.
Wasserson pushed it to $50, and we sheepishly gave up on having the epic Negreanu-Ivey combo. In hindsight, we should've fired our entire max bet of $62 given how much value there was to be had with regards to $1 players. But the bottom line is, Phil Ivey is back, he's projected to play plenty of events this summer, and that's very exciting.
The Other Guys
After Phil Ivey was off the board, and other teams started filling up, we rapidly crossed some value picks off our list that went for much more than projected. Andrey Zhigalov from Russia was our next grab at $11, providing excellent value for a player that's slated to play all mixed game events. Zhigalov might not be the most recognizable name, but his track record and the inside info that we received suggests that he would've been worth up to $25 in this format.
Brent Hanks, working the phones throughout the draft to get the latest on all the players, suggested a bid on Chance Kornuth at $4, and we didn't get outbid. Kornuth is a crusher with years of experience at the World Series of Poker, and if he puts in the volume, he's a dangerous candidate for serious points in both No Limit Hold'em and Pot Limit Omaha tournaments, the format in which he has a bracelet.
To our great surprise, we were able to get both Shannon Shorr and Calvin Anderson for $1, leaving ourselves with far more room to spend in the final rounds. Shorr confirmed with us that he'll be in Las Vegas playing a plethora of events, while sources confirmed that Anderson is "likely" to play. A player of Anderson stature, who went for $50 and $84 respectively in prior years. Even if Anderson only plays a select few events, his experience and talent far outweigh the $1 price and the roster spot in this 15-team draft.
David Prociak was the only player I was not familiar with before the draft, but if a WSOP bracelet winner announces that he's playing a big schedule, along with great respect from his peers, it's a no-brainer to want him on the team. Given our surplus of auction money, we were fine spending $12 on him at this stage of the draft.
With only two roster spots left, and being in control of the board with the most money remaining, we had our pick for the last two players. Spanish superstar, reining GPI Player of the Year and three-time WSOP bracelet winner Adrian Mateos fell into our lap for $1, and despite him taking 10 days off in the middle of the summer, his extraordinary track record and participation in the Big One for One Drop make him into one of the best No Limit Hold'em value picks.
Lastly, we snagged David 'Bakes' Baker from the hands of Team GordoHellMan. Despite not having included Bakes in our pre-draft list, seeing the heavy interest from the team led by mixed game specialists Randy Ohel and Adam Friedman made us pull the trigger and fill out our roster with a well-rounded player that has WSOP Player of the Year potential.