The British Poker Open is just about 10 days away from cards in the air in Event #1 and as we get you set for all the thrilling action on PokerGO, here's a look at the Top 10 players of all time from the UK according to freelance contributor Paul Seaton. Check out the full schedule of events streamed on PokerGO right here. 
The Top 10 British Poker Players of All Time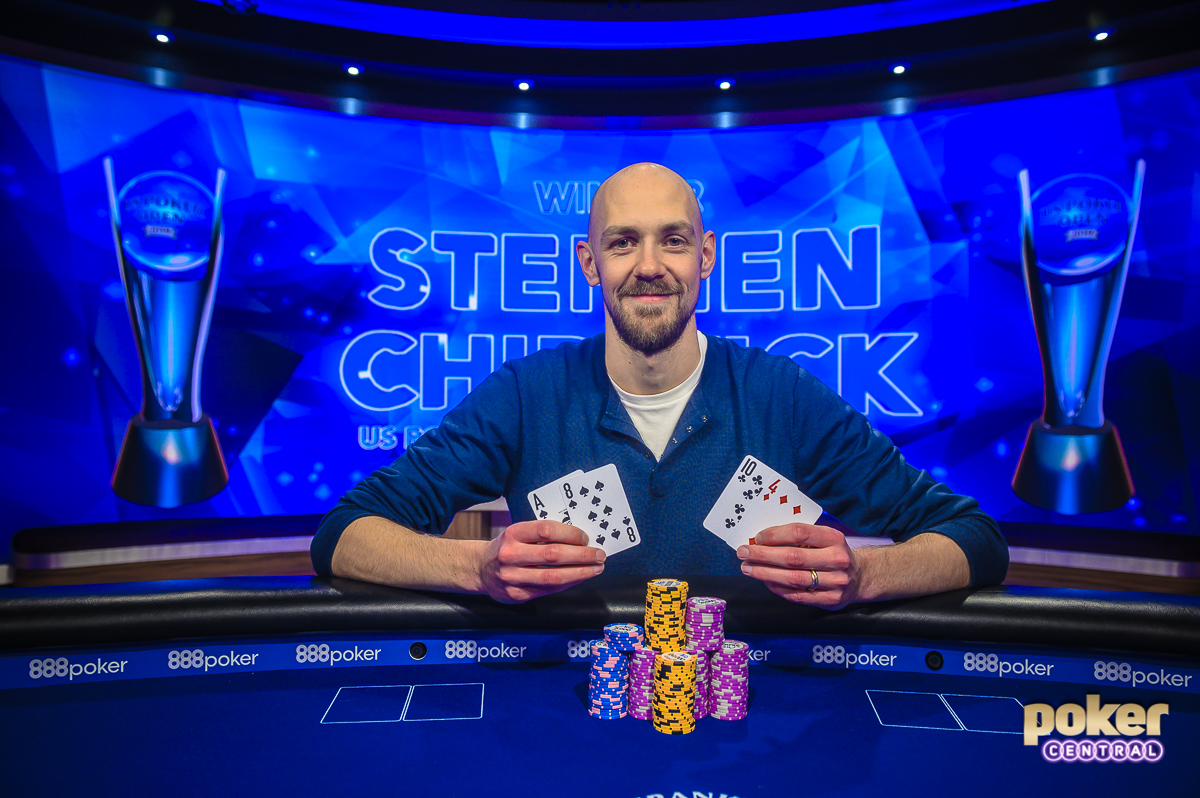 1. Stephen Chidwick
It's impossible to ignore Stephen Chidwick's rapid rise to prominence over recent years, with the so-called 'best player never to win a bracelet' laying the ghost of that phrase this summer when he arrived in Las Vegas and stepped right into his first-ever World Series bracelet win. That event may have garnered headlines to the masses of poker fans, and even took Chidwick last Sam Trickett as the biggest-earning British tournament poker player in history. But to players, he's long been know as one of if not the best live player in the world. With a table image of robotic stoicism, a near-flawless live game and a habit of always bringing his A-game, Chidwick sets the benchmark for many players in today's game. As of late August 2019, Chidwick has amassed more than $31 million in career tournament earnings, putting him eighth all-time.
2. Chris Moorman
With due deference to any poker players in the world, only two men can claim to be the best at tournament poker. One is the man who overtook Justin Bonomo this year on the all-time money list for tournament results, Bryn Kenney. The other is the man who in 2018, passed $15 million in online poker winnings, Chris Moorman. An absolute phenomenon, Moorman was a former economics student who quit his studies and built a business from his success at the virtual felt. The record holder for triple crown wins, the biggest winner in online tournaments to date and still one of the most consistent performers every single month, Chris Moorman is a poker phenomenon and a pioneer not just in Britain but around the poker world.
3. Sam Trickett
Such is his dominant personality and fearsome reputation that Sam 'Tricky' Trickett was able to take a break from competitive tournament poker a few years ago and his number one ranking among tournament-playing Brits was never even close to being threatened. Trickett, for years a powerhouse of big buy-in cash games and television cash showdowns, turned tournament legend when he focused on live events around the world, culminating in his best-ever performance, coming second to Antonio Esfandiari in the million-dollar Entry Big One for One Drop, cashing for $10 million. Since that groundbreaking moment, Trickett has joined the ranks at partypoker and has featured in MILLIONS tournaments worldwide among other elite-level poker events.
Looking for some high stakes poker action? Watch GOAT Week on Poker After Dark, a $100/$200 cash game with a $200 big blind ante and enormous stacks! The game featured Tom Dwan, NBA legend Paul Pierce, Phil Hellmuth, and wild card Alan Keating. Watch the first night by clicking this link and the second night right here.
4. Dave 'Devilfish' Ulliott
To say that the late Dave 'Devilfish' Ulliott was unique is to coin the largest understatement of poker history. Such is Ulliott's reputation that he has had a bar and tournament named after him in Britain since his brave battle with cancer ended with the worst beat any player can suffer, passing on while still so young, never to play another game. Ulliott was a whirlwind at the table and a one-man entertainment party off it. Spinning their last $500 into a WPT title might be impossible to most, but to the Devilfish, it was something he breezed through while decimating the final table. Utterly unpredictable, his legendary wit and sparkling personality made everyone else's champagne moments seem like so much lemonade and he remains a large part of the reason a whole generation of British players took up the game.
5. Charlie Carrel
Of the modern crop of top British players, there are plenty of big names who have merited their place at the top table of super high roller fields. Of them, players such as Ben Heath and Sam Grafton both deserve an honorary mention, but if we're going with cutting edge, then Carrel is the man. With an outstanding recent record in the highest entry tournaments out there, Carrel has recently made ground coaching players his unique methods too, and shows no signs of letting up at the felt despite a new business venture. Put simply, he's at the forefront of the new generation of poker players from the United Kingdom and he will bring plenty of young hopefuls with him on what is sure to be an incredible journey in poker.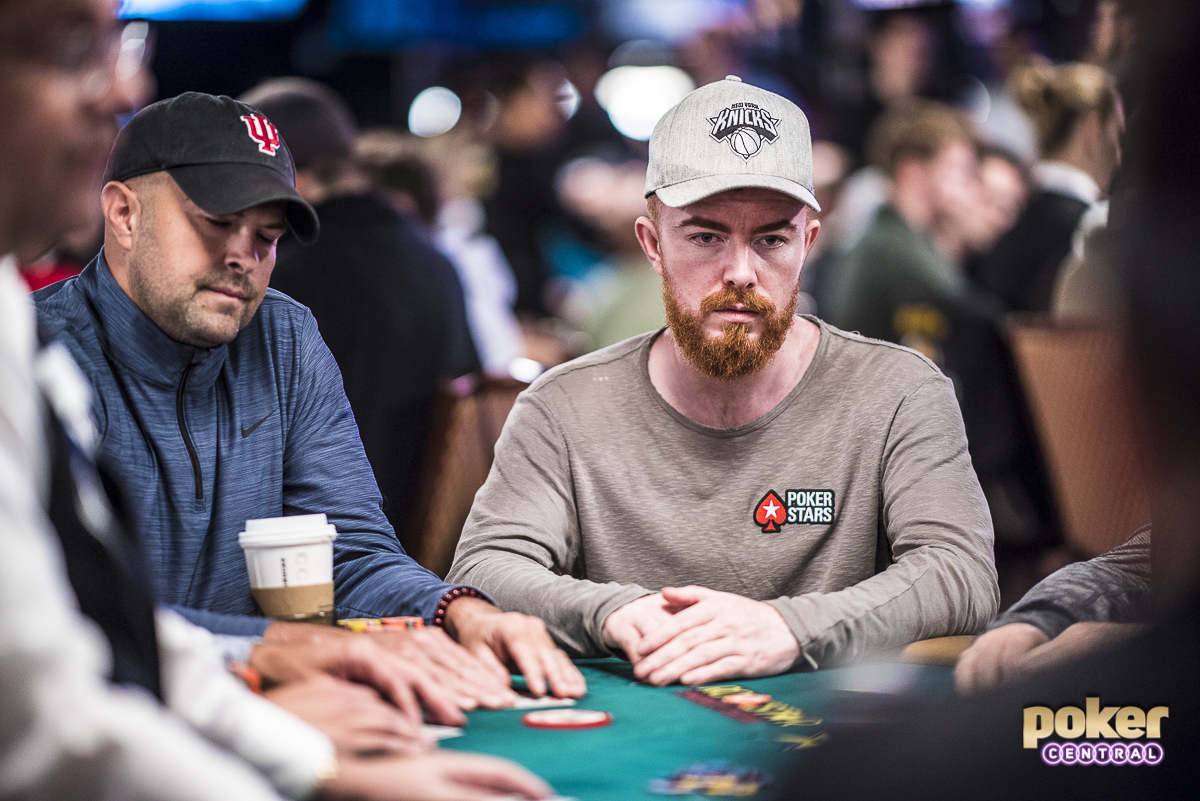 6. Jake Cody
The youngest triple crown winner in poker history, the Rochdale-born professional has been one of the most successful players in poker since the Moneymaker effect pushed poker into a new era. Winning a WSOP bracelet, World Poker Tour Main Event and EPT Main Event by the time most young men have just about mastered their favorite hangover cure for a night on the tiles, Cody has since developed a whole new fanbase after becoming a PokerStars pro and turning to a series of video blogs in a bid to pass on to viewers what it's like to be Him and live his crazy life. Add to his boyish charm a penchant for the impulsive, such as putting all of his winnings from a high roller event (circa $50,000) on the spin of a roulette wheel – he won, naturally – and you have a player who is impossible not to root for. Unless you own a casino.
7. Victoria Coren Mitchell
It wouldn't be a top ten without mentioning not only the first player to ever win two EPT Main Events but the only person to do so, Victoria Coren Mitchell. While many in poker credit her with making poker accessible for women in a way the game never was before her success, as she wrote about in her poker autobiography For Richer, For Poorer, Coren Mitchell always wanted to be one of the boys. From playing poker at her brothers home game to conquering Europe twice, Coren Mitchell has proved that poker is a game that can be played to a very high level by anyone regardless of their sex.
8. Toby Lewis
Held in extremely high regard by live players, online players and everyone in between, Toby Lewis has become synonymous with success throughout his career. With huge live wins to his name, such as the EPT Vilamoura Main Event and the Aussie Millions Main Event as well as an online presence that has always been highly respected, Lewis has earned plaudits from his peers. Lewis has carved out a reputation among British players past and present that is first rate, with everyone from established professionals to aspirational first-timers looking to adopt his ice-cool temperament or top-notch decision making into their own playing style.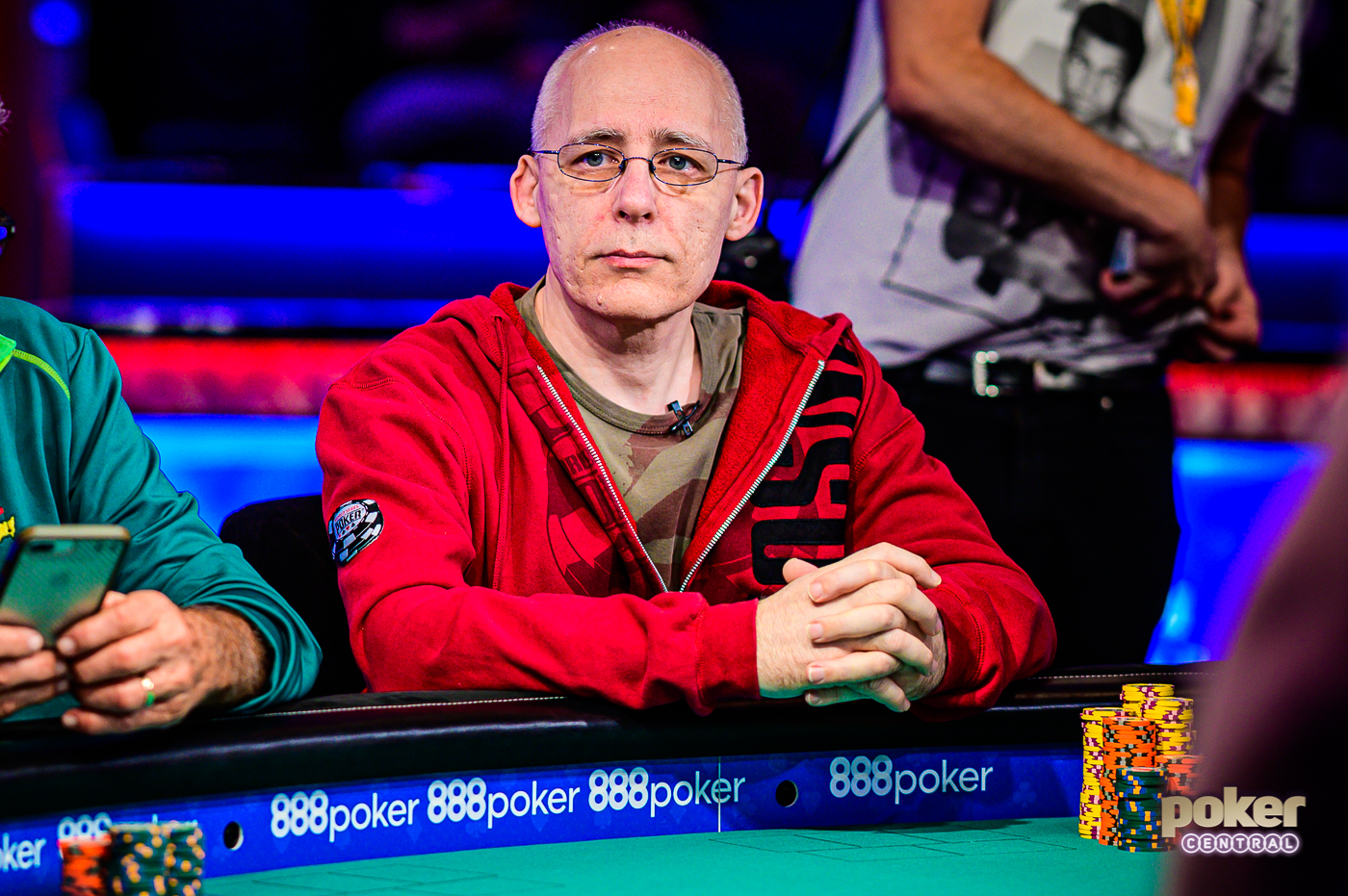 9. Talal Shakerchi
Often overlooked by some players, fans or the media around poker, Talal 'raidalot' Shakerchi has nevertheless become one of the most successful players in recent years from the British Isles. Having frequented the eye-watering buy-ins and super-tough fields that define super high roller series across the globe and come out with millions in live results, Shakerchi commands reverence from his nations players and fans alike. If he's in a tournament, he's a dangerous player and one to be reckoned with at every stage of the action.
10. Barny Boatman
We simply have to include a member of The Hendon Mob in our countdown, and while all four members might lay claim to being part of poker history as a collective as well as players on their own basis, we only have one slot left. We're going with a Boatman and we're choosing Barny. Not only has the elder statesman of the four members of the Hendon Mob won two WSOP bracelets, but he's still the most active player of the four, playing dozens of World Series events every summer for the last five years.
So there we have it. From Million-dollar winners to Mobsters, High Rollers to Hedonists, British poker players have offered us a huge amount of entertainment over the years. They're sure to do the same during the upcoming British Poker Open and you can watch it all unfold on PokerGO.