With just five players remaining in the WSOP Main Event of 2019, two men continue to fly higher than their adversaries and look on a collision course for what would be a spectacular heads-up clash. It's been amazing Main Event final table that has included one player being criticized for slow play, an incredible – and incorrect – fold with pocket queens – and a huge amount of drama and excitement along the way. Oh, and we lost not three players but four. This is the story of the 2019 World Series of Poker Main Event final table so far.
ENSAN AND GATES LEAD THE WAY
After 56 hands of play at the final table, both Hossein Ensan and Garry Gates had won exactly the same, 11 each. But as in any game of poker, it's not the number of pots you win, it's the number of chips. While Ensan still leads, he's had his margin or superiority reigned in by the dominant Garry Gates, who went from just under 100 million chips to 171.7 million across the night – a stunning return.
Ensan remains in front, for now, having added 31 million to his stack to now sit on 207.7 million, but he has a true rival for the lead in the next hands in Gates, who has the momentum. The two men combined have around three-quarters of the chips in play to their name.
SU FOLLOWS SKRBIC OUT OF THE DOOR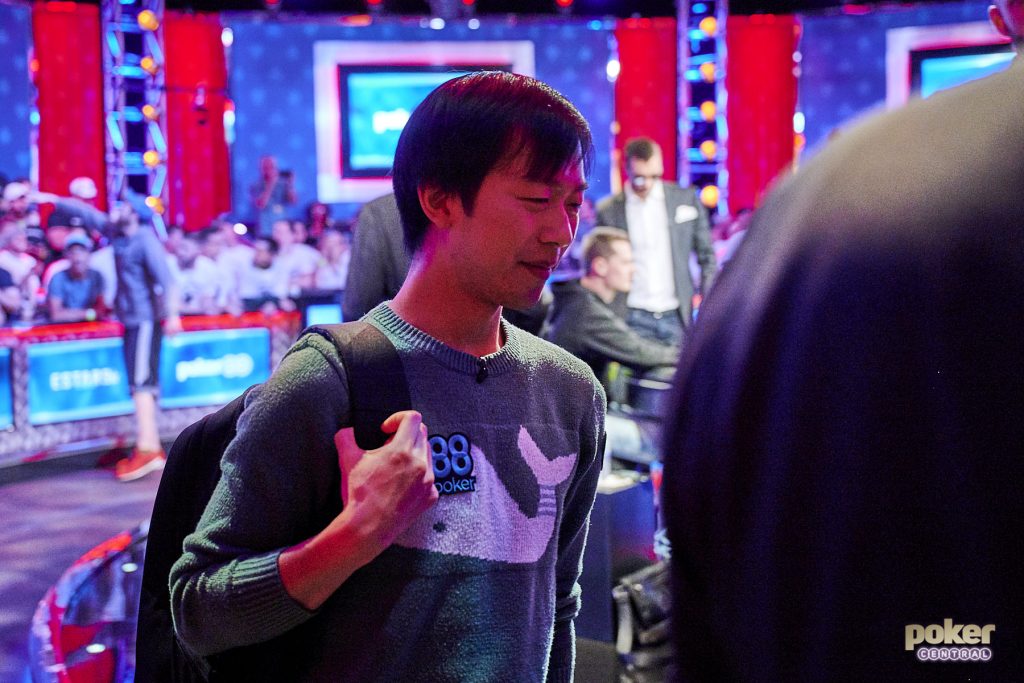 The first to depart from the final table was Milos Skrbic. It took just six hands to lose him, too, as the Serbia player, who told us afterward how proud yet heartbroken he was after busting, was dominated by Garry Gates. Gates set Skrbic in from the small blind, Skrbic called from the big and he couldn't catch up with ace-jack losing to Gates' ace-queen.
Timothy Su was out just minutes after Skrbic. Su moved all in under the gun for less than 20 big blinds, and his pocket threes were at threat against Ensan's ace-jack, which hit to give Ensan a full house and eliminated Su. After the hand, he told us how he wasn't dejected after leaving the Main Event and was proud of how he played the event throughout.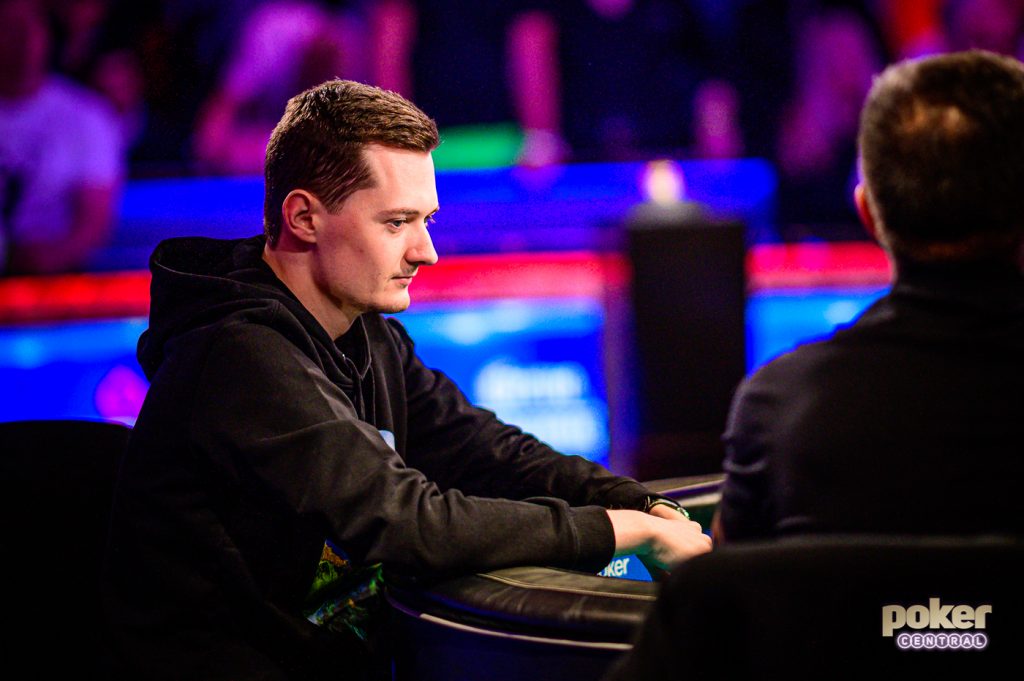 MARCHINGTON AND CAI GIVEN MARCHING ORDERS BY ENSAN AND MAAHS
Next to go was the youngest player at the table, 21-year-old Nick Marchington, who was busted by Ensan when the latter raised and Marchington moved all in for 12 big blinds with ace-seven. Ensan had the easiest of calls with pocket kings and held to bust the last remaining British player. Marchington had done superbly and told of his pride afterward, the humble British player surely one to watch for many years.
Zhen Cai would last just one place more after play was extended from the proposed cut-off of when players were reduced to six purely because three had busted so soon. Zhen Cai three-bet all in with ace-king and was called by Kevin Maahs, whose pocket nines held through a board that hinted at a Broadway salvation for Cai but ultimately delivered him from the tournament and awarded him a consolation prize of $1,850,000.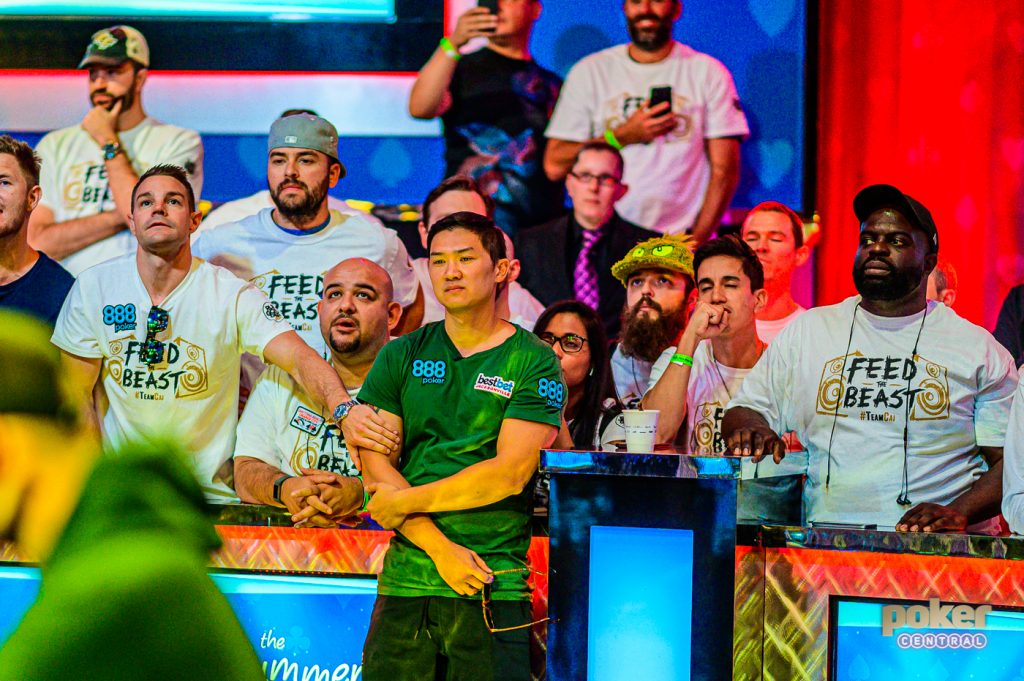 Want to watch what happened on a dramatic first day in the final? Check out the highlights right here. You can get ready for Day 2 of the final with the PokerGO action starting here when play resumes with the following scores on the board.
Current Chip Counts:
| | | | | |
| --- | --- | --- | --- | --- |
| Seat | Player | Country | Chip Count | Big Blinds |
| 1 | Hossein Ensan | Germany | 207,700,000 | 173 |
| 2 | Dario Sammartino | Italy | 23,100,000 | 19 |
| 3 | Kevin Maahs | United States | 66,500,000 | 55 |
| 4 | Garry Gates | United States | 171,700,000 | 143 |
| 5 | Alex Livingston | Canada | 45,800,000 | 38 |
You can watch the WSOP Main Event action unfold on ESPN and check out additional coverage on PokerGO throughout the biggest poker tournament in the world and bracelet event coverage on CBS All Access.