The latest World Series of Poker events saw a first-time winner grab gold as Tyler Cornell went wire-to-wire to win the sixth event of this year's WSOP, the $25,000 NLHE High Roller, for the biggest top prize of the series so far, $833,289.
Tyler Cornell Wins First Bracelet for over $833,000
Players such as Mustapha Kanit and Jonathan Jaffe missed out on debut bracelets, while the man who began the final table with three, Spanish pro Adrian Mateos, finished third to miss out on the heads-up battle for the bracelet. It was a titanic tussle for the title between two American players in Cornell and his opponent Michael Liang, which you can read all about here in our final table report from the Rio in Las Vegas.
WSOP 2021 Event #6 $25,000 NLHE High Roller
Place
Player
Country
Prize
1
Tyler Cornell
U.S.A.
$833,289
2
Michael Liang
U.S.A.
$515,014
3
Adrian Mateos
Spain
$381,870
4
Jonathan Jaffe
U.S.A.
$286,202
5
Mustapha Kanit
Italy
$216,842
6
Mohammad Arani
U.S.A.
$166,102
7
Paul Newey
United Kingdom
$128,654
8
Adam Hendrix
U.S.A.
$100,773
You can watch the final five play down to a winner in dramatic style right here.
Ray Henson Leads Dealer's Choice Final 11
After a penultimate day of action reduced 88 players to just 11, it was Ray Henson who ended the day in the lead. With 1,365,000 chips, Henson is only marginally clear of two other player hoping to win their first WSOP jewelry in Ian O'Hara (1,310,000) and Christopher Lindner (1,260,000).
Other major players who are hovering in the middle of the pack include former WSOP bracelet winners Andrew Kelsall (835,000) and overnight chip leader Nathan Gamble, who ended the day on 480,000 chips. Others weren't so fortunate to survive, with 15-time WSOP event winner Phil Hellmuth busting in 18th place for $4,429, Eli Elezra leading a charge late but leaving in 20th place for $3,593 and Norman Chad cashing for the same one place earlier than the four-time bracelet winner.
WSOP 2021 Event #7 $1,500 Dealer's Choice
Position
Player
Chips
1
Ray Henson
1,365,000
2
Ian O'Hara
1,310,000
3
Christopher Lindner
1,260,000
4
Jaswinder Lally
880,000
5
Andrew Kelsall
835,000
6
Nathan Gamble
480,000
7
Jeremy Heartberg
405,000
8
Naoya Kihara
400,000
9
Adam Friedman
330,000
10
Craig Chait
235,000
11
Adam Kipnis
175,000
The Reunion, otherwise known as Event #4 on the 2021 WSOP schedule, welcomed 12,973 players, but after a tumultuous day at the felt, just five players remain in with a chance of winning the bracelet and top prize of over half a million dollars.
It is Long Ma in the best position to claim what will be a first WSOP bracelet for whoever wins from here. He has 260 million chips with a big blind of three million and will be desperate to seal the deal on tomorrow's final day to scoop the gold and $513,604 top prize.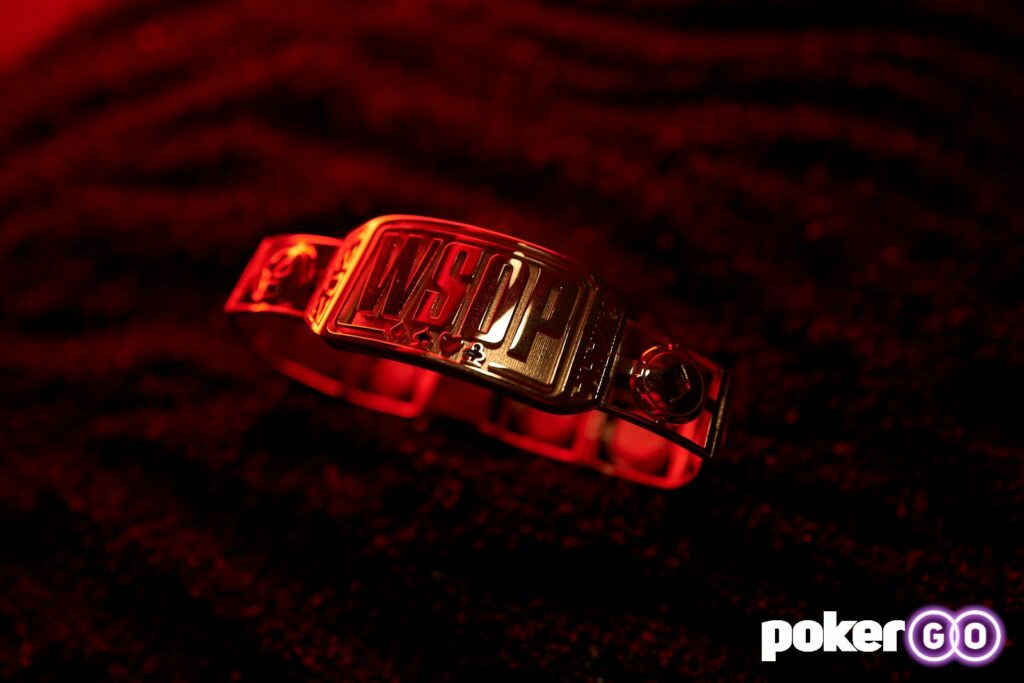 WSOP 2021 Event #4 $500 The Reunion
Position
Player
Chips
1st
Long Ma
260,100,000
2nd
Giuliano Lentini
133,900,000
3rd
Alex Vazquez
114,600,000
4th
Max Tavepholjalern
114,300,000
5th
Michael Eddy
27,600,000
Event #8, the $600-entry NLHE Deepstack saw an incredible 4,527 players reduced to 216 over a whirlwind first day at the felt. With Krisd Gabrialian stacking up the highest amount by far with 3,230,000 chips, almost a million clear of his nearest challenger, Shahriar Assareh with 2.3 million.
Day 2 will crown a winner, with the top prize of $281,604 the result of a prizepool of over $2.3 million.
WSOP 2021 Event #8 $600 NLHE Deepstack
Position
Player
Chips
1st
Krisd Gabrialian
3,230,000
2nd
Shahriar Assareh
2,300,000
3rd
Brandon Hatter
1,875,000
4th
Brad Albrinck
1,760,000
5th
Roland Rokita
1,705,000
6th
Noam Muallem
1,540,000
7th
Nathan Manuel
1,500,000
8th
Ari Mezrich
1,490,000
9th
Stephen Seffense
1,455,000
10th
Michael Ung
1,405,000
Finally, Event #9, the $10,000-entry Omaha Hi-Lo 8 or Better event aw Michael Noori bag the biggest stack after 128 entries led to only 73 surviving. Totalling 345,000 chips, Noori was followed in the chipcounts by Andrew Yen (255,000), David Benyamine (198,000), George Wolff (177,000) and Mike Gorodinsky (165,000), with a host of big names behind them in the pack such as Daniel Negreanu (127,000), Mike Matusow (132,000) and Shaun Deeb (81,000).
WSOP 2021 Event #9 $10,000 Omaha Hi-Lo 8 or Better
Position
Player
Chips
1st
Michael Noori
345,000
2nd
Jerry Wong
279,000
3rd
Chad Eveslage
278,000
4th
Andrew Yeh
255,000
5th
Christopher Vitch
210,000
6th
David Benyamine
198,000
7th
Aditya Prasetyo
181,000
8th
Todd Rodenborn
173,000
9th
George Wolff
172,000
10th
Erik Sagstrom
172,000
Connect with PokerGO.com on Facebook, Twitter, and Instagram. Use code "WSOP2021" for $20 off an annual PokerGO.com subscription now!