Kevin Maahs was eliminated in 5th place at the final table of the 2019 World Series of Poker Main Event for $2,200,000. On his final hand, Maahs moved all in for 30.3 million chips and Hossein Ensan made the call. Ensan showed two nines and beat the ace-ten suited of Maahs.
To say he was hated might've been a bit much but Kevin Maahs was definitely not a fan favorite at the final table of the 2019 World Series of Poker Main Event. At the end of the day, however, Maahs played within the current rules which allowed him to take his time on every decision leading to frustration among the viewers on ESPN.
In the post-elimination interview, Maahs alluded to his playing style and said every little edge he might gain from taking a lot of time is worth the disruption in the game flow. By taking a lot of time, Maahs hoped to throw his opponents of their game and while he ultimately didn't walk out of the Rio victorious, he did leave more than 8,500 players behind him.
That said, the die-hard Chicago Cubs fan was not entirely content with the deep run that netted him a massive payday.
"It's kinda sad. It's kind of a weird feeling because I just made a lot of money but I didn't win the tournament because obviously, your goal is always to win the tournament or keep making it to the next day."
Maah had friends and family fly in from Chicago yesterday and they supported him with chants, homemade signs, and words of encouragement.
"The support has been awesome. I really appreciate everything they've done for me."
Maahs said he didn't feel any pressure during the final table as the only pressure he felt was on Day 2 when he entered his first ever WSOP Main Event. Aside from this early jitters, Maahs said he found a way to play his game from start to finish, and that included his long tanks that lead to frustration of the viewers.
"Oh my god, I didn't even feel the pressure. When you take a long time you get into the heads of your opponents, that's how I see it. If players get angry about the way I play, more power to me. I would never get angry over anything at the table and I will pretty much always just play my game."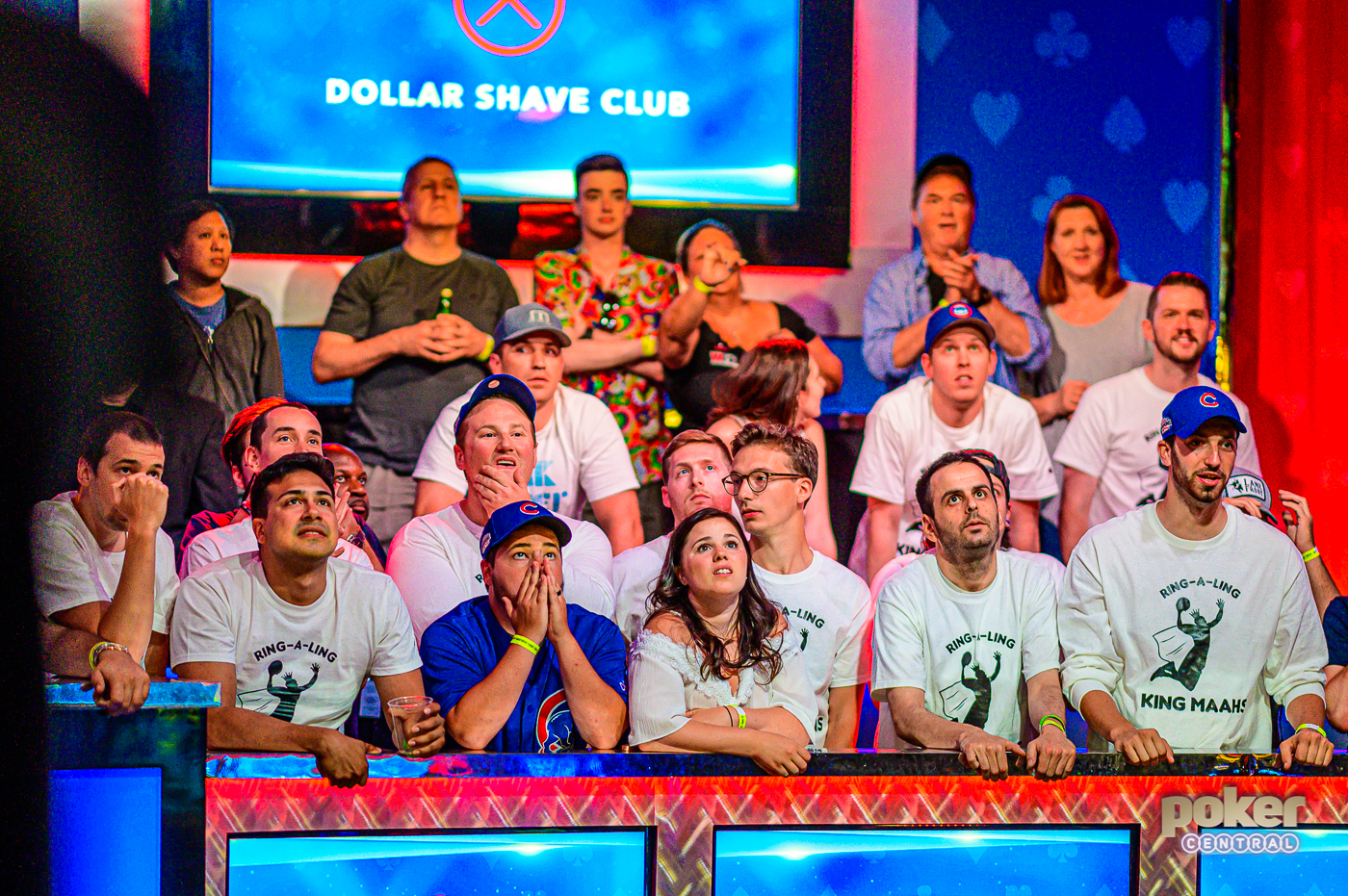 Maahs embraced his role as the villain of this final table and laughed when the word was used during the press conference.
"I love it. I thrive in that role. Hopefully, I can come back here and do the whole villain thing all over again and just take it down, that would be unbelievable. People blowing me up on Twitter, people getting angry at me, and hating me, I'm cool with that."
All that Maahs did during the WSOP Main Event final table was perfectly legal and within the rules of the game. The Chicago native suggested that if the WSOP decided to implement a shot clock during the Main Event that it should be called, "The Maahs Rule".
"Do I enjoy watching people tank? No. Do I care what people think when there is huge money on the line? No. I love the fans and the people playing the game, but these are big money decisions, this is life-changing money, and I did what I thought was best for me."
Watch the final table of the WSOP Main Event on ESPN and PokerGO in non-ESPN affiliated regions. Read about ninth-place finisher Milos Skrbic's story right here. Read the story of Timothy Su, who finished in eight-place, right here.