Garry Gates finished 4th in the 2019 World Series of Poker Main Event for $3,000,000. On his final hand, Gates found himself all-in with two sixes against the queens of Alex Livingston and the board brought no help.
Poker tournaments generally don't produce many winners. There's always that one person that gets to hoist the trophy and pose for pictures, but aside from that, the others are usually left wondering what could have been.
Not Garry Gates.
Gates finished fourth in the WSOP Main Event and proclaimed himself as a winner, something that takes a lot of heart, introspection, and courage in the moments after falling short of winning $10,000,000. Finishing in fourth pocketed him $3,000,000 and combined with a wave of support unlike any other, the Henderson resident was overwhelmed by emotions as he was trying to let the moment sink in.
Choking back tears, Gates said, "The support truly meant everything to me. I felt so much love from everywhere, every corner of the world, I'll never forget that."
"You know, I'm crying now, but deep down I'm f***ing happy. I really am."
Up until the start of the second night of final table action, things went smooth as can be for the long-time poker industry professional. The trend downward, however, started quickly this evening as he couldn't get anything going.
"It's been a whirlwind. You expect a better result when you come into the night with as many chips as I had but, you know, these are world-class poker players. I don't do this for a living and just to get this far I knew I had already won."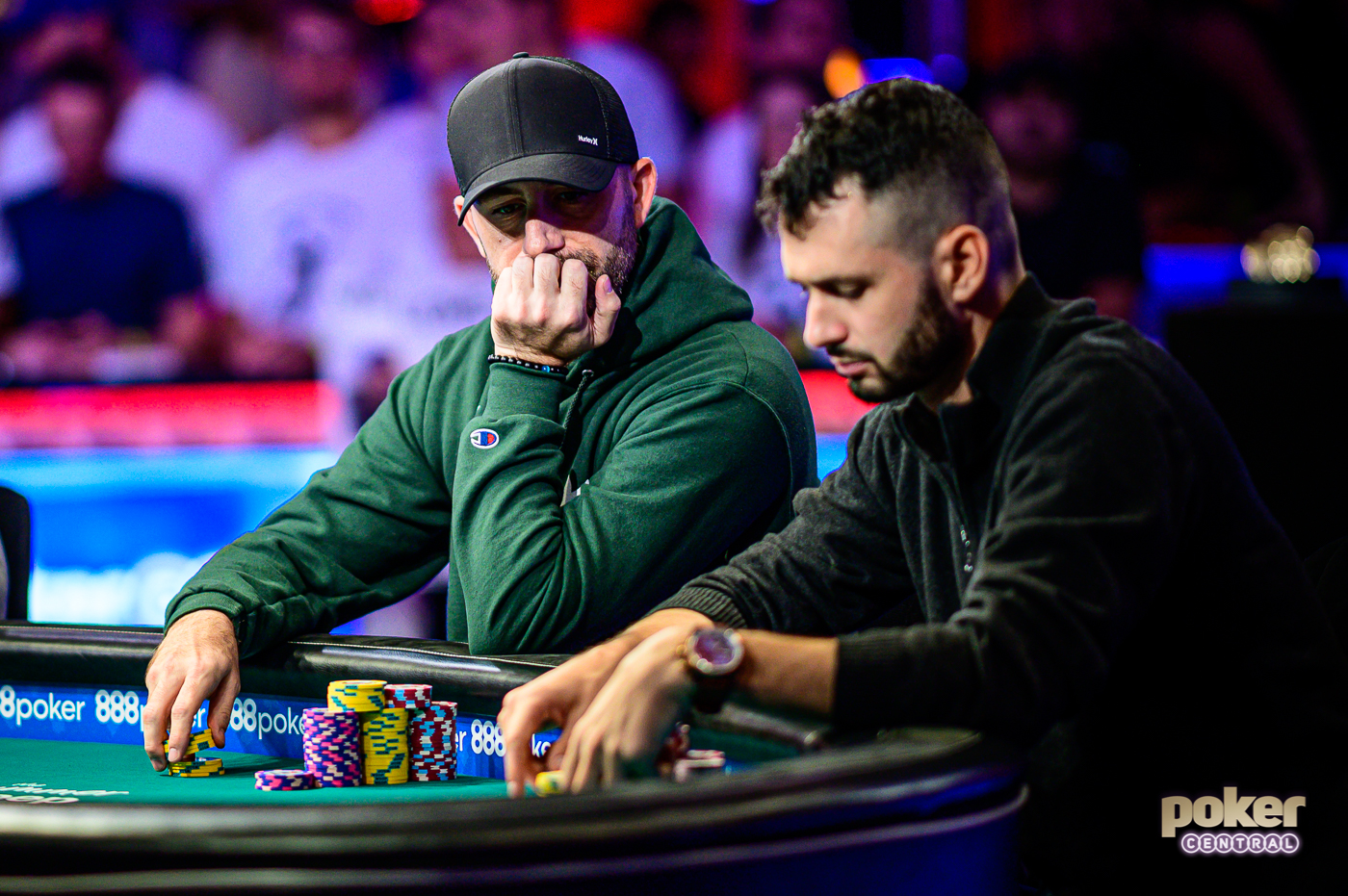 Backed by his long-time friend Jason Mercier, Gates achieved every poker player's dream of making the WSOP Main Event final table. For Gates, his portion of the winning will immediately change his life in a measurable way.
"I'm a millionaire now!" Gates said with a big smile with tears still visible in the corners of his eyes. "My debt is gone, I can buy a house, a ring for my girlfriend, and I can take care of my daughter. This is amazing."
As his emotions took hold of him once more, Gates expressed his desire to go back and respond to every single one of the messages he's received over the course of his deep run in this event.
"When my daughter looks back on this I hope she sees a guy who really cares and going to be a much better position to look after herm and make sure she has a great life and that means everything to me."
"This was once in a lifetime and my future is a whole lot brighter right now."
Watch the final table of the WSOP Main Event on ESPN and PokerGO in non-ESPN affiliated regions. Read about ninth-place finisher Milos Skrbic's story right here. Read the story of Timothy Su, who finished in eight-place, right here. Read about Kevin Maah's elimination in fifth place right here.