Vanderpump Rules star Tom Schwartz is a passionate poker player who made his debut on Poker After Dark inside the PokerGO Studio during "Whales vs. Wizards" week. We spoke to Tom about his unfortunate elimination in third place, his deep love for the game, and how playing on Poker After Dark might start an "obsessive phase" when it comes to playing poker!
While being very familiar with having cameras on him at all times as a main character on Vanderpump Rules for many years, things felt much different for Tom playing poker with all eyes on him.
"When we film for the reality show, the cameras, sort of, disappear. They're nonexistent and you get so used to them so this is a completely different animal."
Relive the first night of poker action featuring Tom Schwartz and Randall Emmett on PokerGO right here and the cash game they played the following night right here.
"Poker is something that I love so much and I really wanted to win. I don't know if it's an ego thing, a pride thing, I don't know, but right now I'm processing it all," Schwartz said, as he explained that he watched some underdog movies the night prior to playing such as Major League, and found himself in the Willie Mays Hayes role.
"I have no regrets," Schwartz said after he busted out short of making the money inside the PokerGO Studio.
Schwartz finished in third place with Kitty Kuo, $13,500, and Justin Young, $31,500, taking home the big money.
Talking his way through the final hand he played, where Kitty Kuo eliminated him, Schwartz expressed some regrets but quickly took back those words the more the let it settle in.
"I'm being results-oriented. I actually stand by my play," Schwartz continued, clearly having a good understanding of the game of poker well beyond what you'd expect from a celebrity making his debut under the bright lights.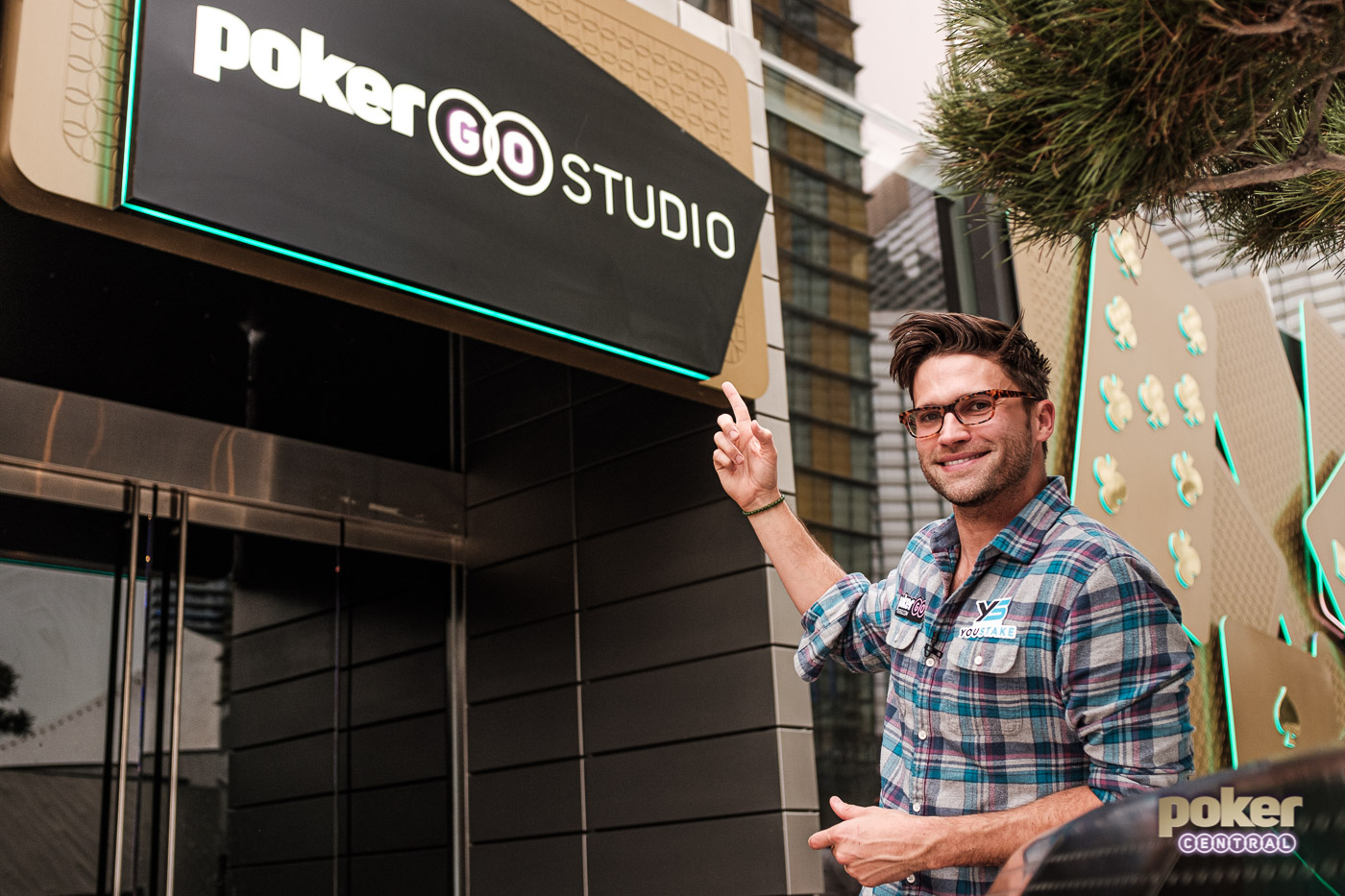 Reflecting back on the experience of playing on Poker After Dark, Schwartz said, "I had a great time. I don't love being the bubble boy, it's a little dark cloud looming over me, but I've been in this spot before and I know this feeling will pass."
Jokingly, Schwartz added, "I'm going to lay down in the fetal position, cry for a few hours, maybe get another tattoo on my ass."
Having experienced his first poker success when he was a student at Florida State University when he won $1,000 playing an online Limit Hold'em tournament, Schwartz was hooked and has never completely let the game out of his sight. Watch Schwartz's appearance on the Poker Central Podcast with Randall Emmett in the player below where he talks about his relationship with the game of poker.
"Playing on Poker After Dark was a dream come true. I was honestly punching up and all things considered, I had a good time. I got a buzz, didn't get wasted, but I had a good time. I missed poker, It's good to be back. I think I'm back."
"I go through streaks, I go through highs and lows, peaks and valleys. But when I start playing, I don't stop playing. I become obsessed. This might be beginning the beginning of an obsessive phase. I'm hungry for more!"
Want to watch crazy poker action? Subscribe to PokerGO right now to watch the highest stakes cash games and tournament all year round.