High Stakes Poker was the most iconic poker TV show of all time, and after more than nine years of it being off the air, it is returning to PokerGO with Season 8 episodes beginning on Wednesday, December 16.
Debuting in 2006 on the Game Show Network, High Stakes Poker took the poker world by storm, providing some of the most entertaining high stakes cash game hands played by some of the icons of the game. Previous filming locations included the Golden Nugget, The Palms, South Point Casino, and the Bellagio, but Season 8 will take place solely in the PokerGO Studio at ARIA Resort & Casino.
With COVID-19 completely upending the poker landscape in 2020, PokerGO recently took some strides forward to provide new content. This includes the recent completion of High Stakes Duel between Phil Hellmuth and Antonio Esfandiari, along with the recently announced High Stakes Feud between Daniel Negreanu and Doug Polk which begins next Wednesday, November 4.
However, with two players being vastly different to a full table, PokerGO had to implement several conditions for both players and production staff. All players undergo rapid testing early in the day, and when their results are negative, they are allowed to return to the PokerGO Studio to participate in that night's game. Season 8 of High Stakes Poker will see stakes of $200/$400 and $400/$800 and utilize the big blind ante format.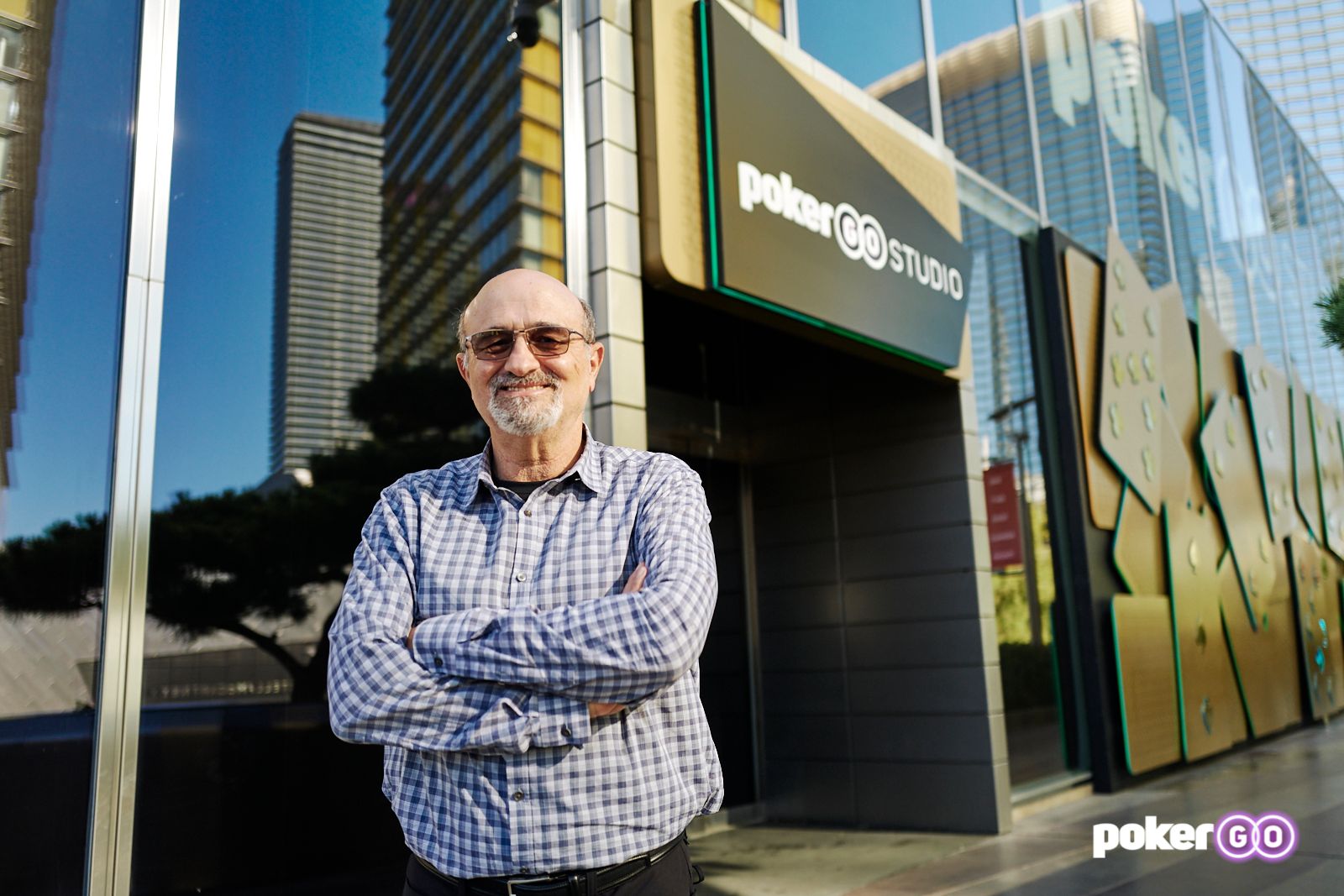 High Stakes Poker Executive Producer and Poker Hall of Fame member Mori Eskandani is the driving force behind many of the original programming and shows on PokerGO that includes Poker After Dark and the returning High Stakes Poker. High Stakes Poker is often regarded as the most iconic poker show of all time, and Eskandani agrees wholeheartedly.
"It is in a way because it introduced the cash form of poker, so it paved the road for all these other cash games. We're obviously lucky enough to have so many different characters when we started. It showed the kitchen table poker that people are used to but in a much higher buy-in format. It almost looked fake sometimes. I would always have people asking me, 'is this for real?' and I would have to say 'yeah they were playing for real money.'"
High Stakes Poker has always been incredibly well-received by both diehard poker fans and people that stumble across the show for the first time. The insane amounts of money on the line and the stacks of cash filling the table draws attention from all corners.
"The main reason they like High Stakes Poker is the interaction between the players. It's the street game. You never watch High Stakes Poker and have the commentators talk about if this was the right move for some GTO, or for some solvers out there. This was the right move for the street version of somebody reading somebody, or somebody putting a move on someone, faking them out, getting paid, or making a big bluff. All the stuff that makes poker what it is, lives on High Stakes Poker."
With seven seasons of High Stakes Poker under his belt, Eskandani has a library full of memories related to the show.
"I have many memories, and you can ask me that question now and I'll have one answer, and next week it will be a different answer. The one answer that comes to my mind right away would be the one memory of Jamie Gold and Sammy Farha playing a hand that was aces versus kings. The whole table after 30 seconds knew exactly what those two hands were per their conversation – except those two. And it went on for 14 or 15 minutes."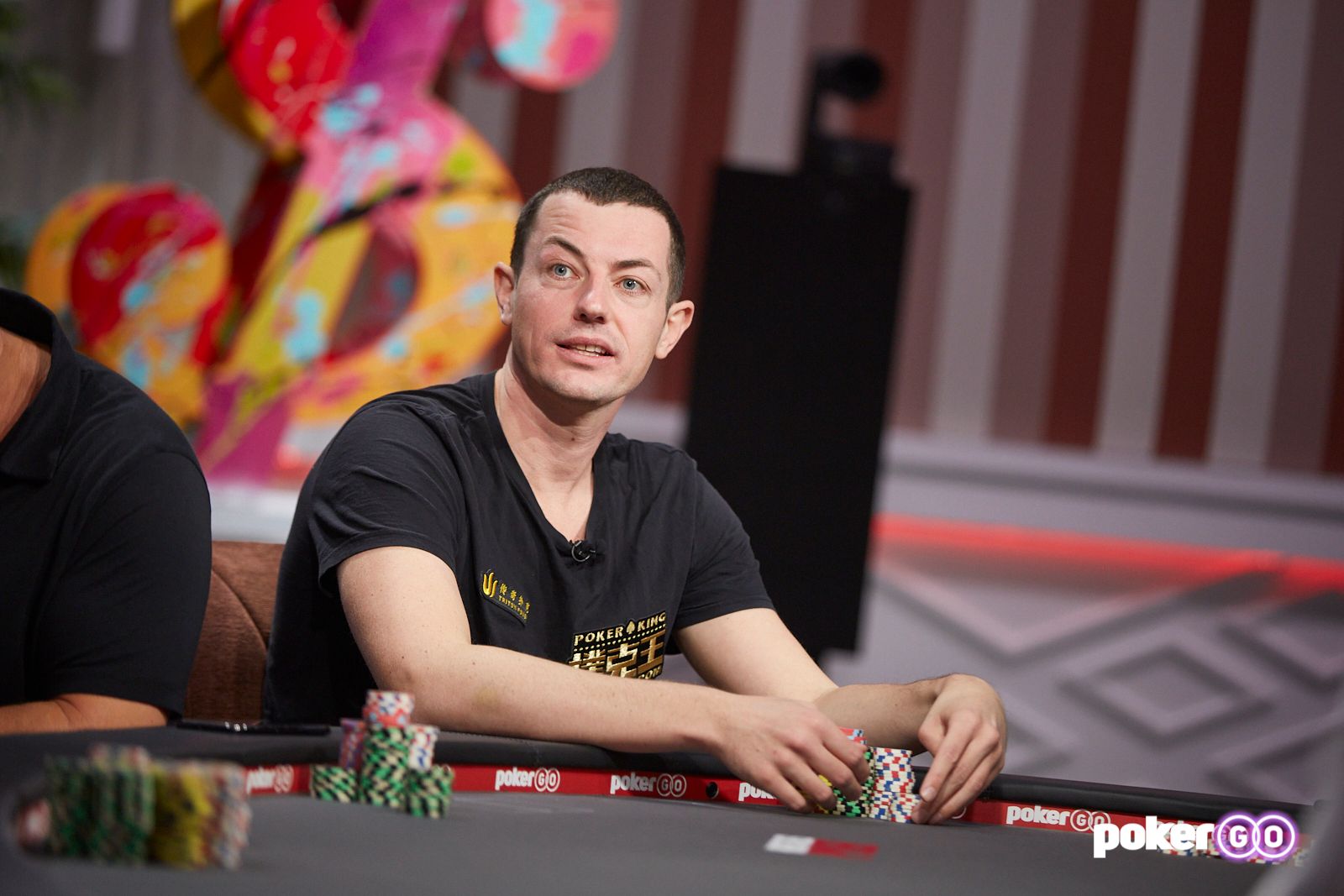 "Outside of the table related to High Stakes Poker, it was when Tom Dwan left his backpack full of $1 million in cash and chips behind a dumpster at the back of Golden Nugget. He and I ran from the valet through the ballroom and into the back of the Golden Nugget and it was sitting there. It was literally sitting there. This backpack, no one had touched it, no one had picked it up. It was a million dollars in cash and chips. I'm not making this up."
Ever since High Stakes Poker left TV back in 2011, there was always hope that it would return. The players may change, the stakes may be different, and the location may be new, but the show's nostalgia keeps everyone wanting it back.
"That's something we've been hoping to do every year. It was more like 'when is it coming back?' and 'why are we not doing High Stakes Poker?'"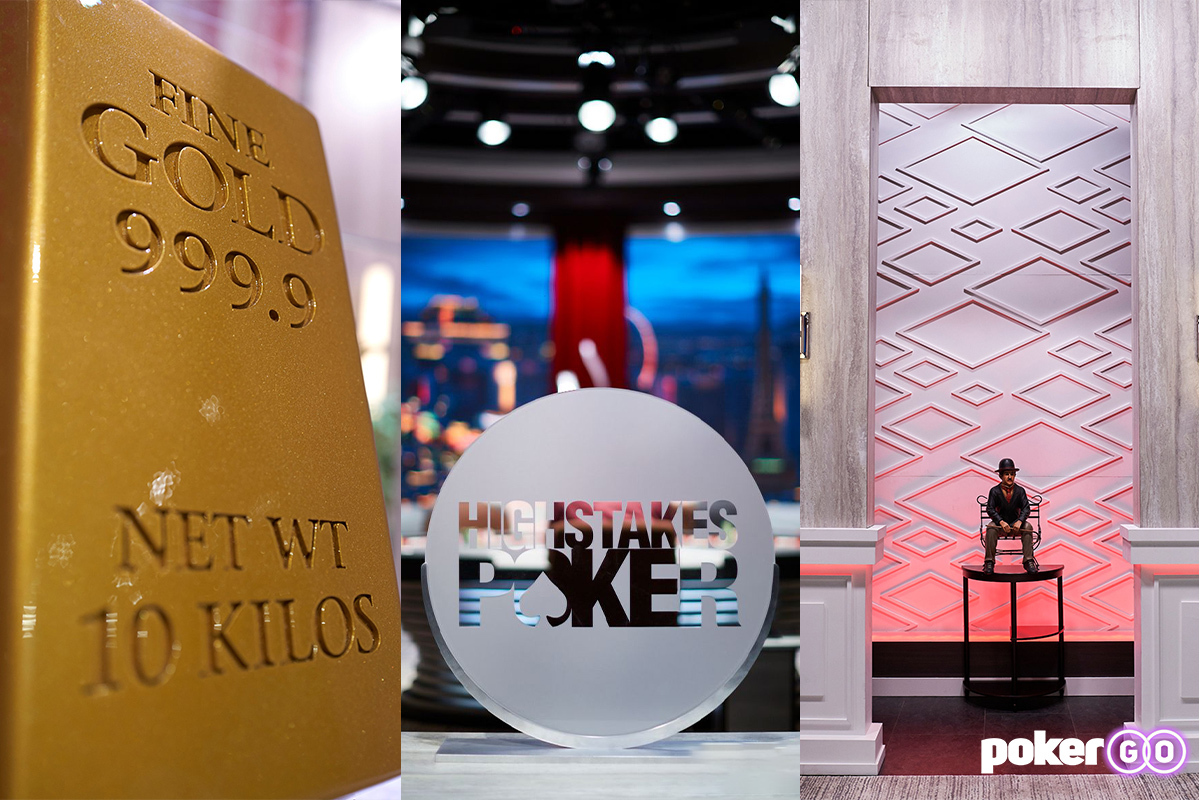 Everyone that watched the original High Stakes Poker will remember the iconic suite the cash game played out in. The spacious suite with lavish surroundings and couches for the players to relax in – it all embodied what High Stakes Poker was. The PokerGO Studio is very versatile with esports and UFC shows being filmed when it isn't being used for poker tournaments or shows. However, Eskandani and his team went above and beyond to make this new High Stakes Poker set stand out.
"We wanted it to stay close. Fidelity is important to us with what it was in the past. The same thing with Poker After Dark. When you see Poker After Dark you're going to see a bar, you're going to have someone sitting at the bar, it's going to look similar. The main idea is the same, but the look is a little different. It's still the penthouse suite."
With the rumor of High Stakes Poker returning circulating, fans instantly began questioning the potential line-ups and whether the new season would live up to the past seasons' hype.
"I was very skeptical because a lot of our old school players either were not available, or no longer play, or in some really sad situations are not even with us. Losing people like Sammy Farha, not having Doyle
be here because he's not feeling so well right now, obviously takes away from the old look of the show. With COVID going round, many of the people are not willing to leave their homes until they are vaccinated like Eli Elezra."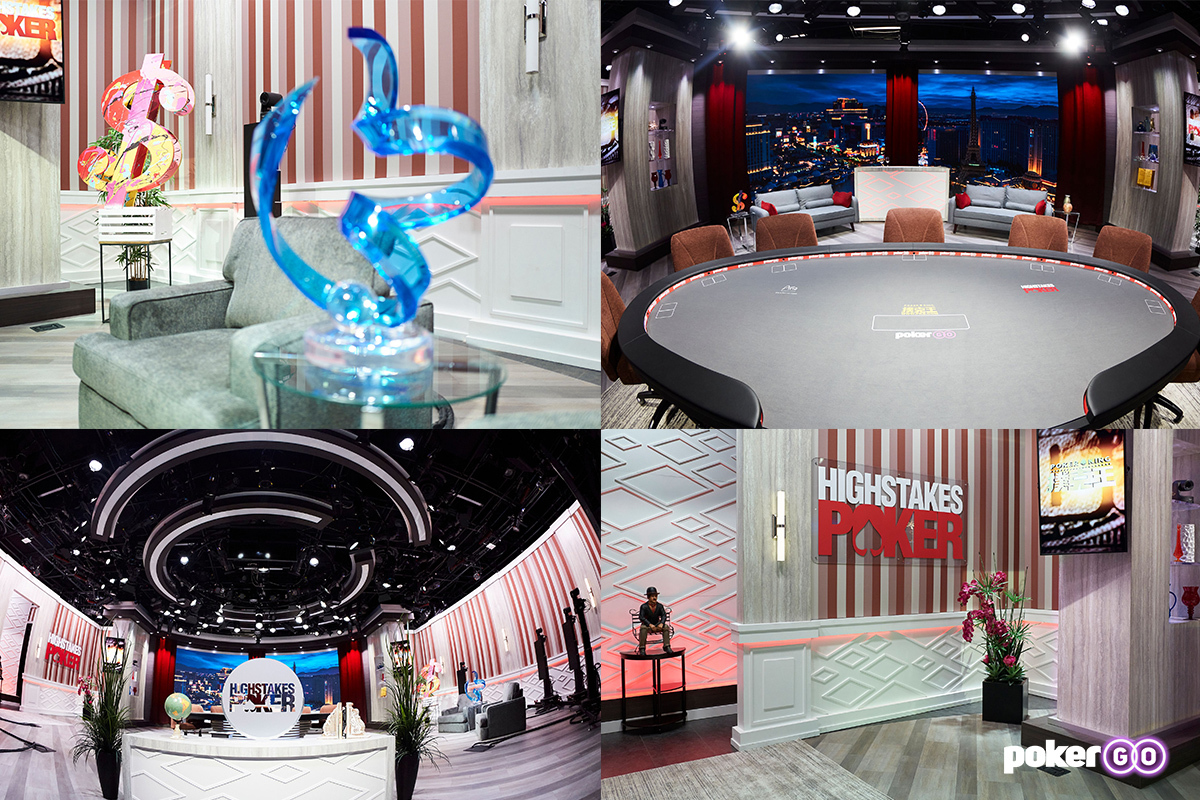 However, at the end of the day, it's still High Stakes Poker. Incredible action, absurd pots, and a great mix of players that everyone will enjoy watching.
"I'm pleasantly surprised with what is happening. I think it's the game, just the name of the game, 'High Stakes Poker' that brings the best of people out here. The game that we had last night was probably in the top five of any High Stakes Poker that we've done. Absolutely never a dull moment, and the conversation was exactly what you wanted."
The early sign is that Season 8 of High Stakes Poker is not just going to meet the expectations that many have assigned to it – but it may easily eclipse some of the past seasons!
Beginning Wednesday, December 16, PokerGO will be airing a new season of High Stakes Poker every week. High stakes. Incredible line-ups. What more could you ask for?
Connect with PokerGO on Facebook, Twitter, and Instagram. Use code "HSP2020" for $10 off a PokerGO subscription now!