Season 8 of High Stakes Poker continued last night with Episode 12 welcoming a new line-up of players. Phil Ivey, Tom Dwan, Phil Hellmuth, James Bord, Brandon Steven, Jake Daniels, and Bryn Kenney all returned to the High Stakes Poker table, but it would be Doug Polk making his debut.
Polk has amassed over $9.4 million in lifetime tournament earnings and has won three WSOP bracelets. However, Polk has always been predominately a cash game player that specializes in heads-up play. Polk recently completed 25,000 hands against Daniel Negreanu in High Stakes Feud where he won over $1.2 million.
Polk is among several players that are making their debut this season on High Stakes Poker, and in a similar fashion to the likes of Jason Koon and Nick Petrangelo, they grew up watching the show before progressing to play the highest stakes in the world.
"I'm extremely excited. This is an iconic show. I grew up watching it. In fact, I grew up watching it as a kid and thinking how awesome it is just to see these players play, never had any idea or thought that I would one day get to play. It just seemed too unreal just to even possibly happen. So to get to go from that to actually playing in those games, yeah it's cool. It's cool to know that I went on that journey and here we are today."
Polk's journey in poker has seen him climb the ranks to play on some of the biggest stages, while also competing for some of the biggest prize pools in the world. Whether it be online, at the WSOP, or in a super high roller tournament, is there a difference between those poker stages and playing one of poker's most iconic TV shows?
"It's a little bit different. I think in some of those events obviously anyone can enter so it's a little bit less exclusive, it's a little bit more of just everyone can come play and there is a competitive spirit to that, the size of the field, the players, and all those kinds of things," Polk said.
"You kinda have to be someone to be here. This is just not like who showed up at ARIA with some money and gets to sit down. This is a pretty exclusive game, so I think it's more of a statement of what I've managed to do, and who I've managed to be in poker to get here, and I think that's pretty cool."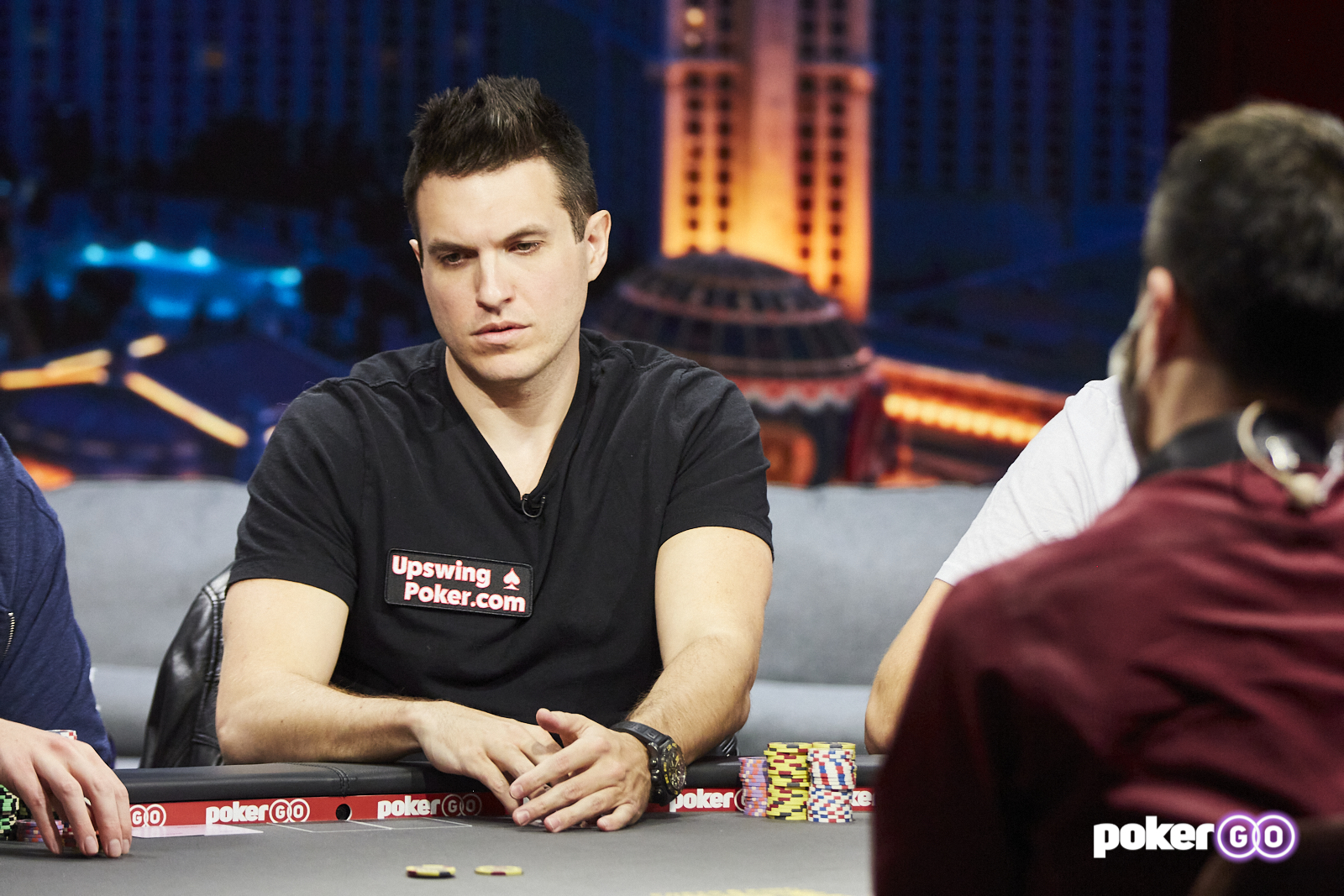 Polk's success has definitely earned him a seat at the High Stakes Poker table. It's hard for someone to argue he isn't deserving of this exclusive opportunity, but now that he gets to take a seat, will he be out to prove anything as he tangles with some extremely talented players?
"I don't feel like there is anything to prove," Polk said about this opportunity. "I've more than done enough in my poker career. I'm here just to do my best and try to win money."
"I've been practicing a lot over the last few months, I've been studying a lot, it's been heads-up obviously and not ring, but I think a lot of the concepts can carry over," Polk said as he had been preparing for High Stakes Feud against Daniel Negreanu. "So I feel sharp, I feel good, I don't have anything to prove to these guys at all. I'm ready to play."
Season 8 of High Stakes Poker continues with new episodes every Wednesday night at 8 p.m. ET. Incredible line-ups, high stakes, and fantastic table banter. What more could you ask for? Make sure to watch all the new season of High Stakes Poker on PokerGO!
Connect with PokerGO on Facebook, Twitter, and Instagram. Use code "HSP" for $20 off an annual PokerGO subscription now!