Super High Roller Bowl Online Series on partypoker is officially underway as the first night of action saw its guarantees eclipsed in all three events. Poker superstar Viktor Blom headlines the final table of Event #2 which will be streamed live on PokerGO with $479,250 awaiting the winner.
Super High Roller Bowl Online Series is a series of 28 events on partypoker, concluding with a $3,000,000 guaranteed $100,000 buy-in event starting on June 1st. The player who gathers the most points during the first 27 events will receive free entry into the final event. The 28th event – Super High Roller Bowl Online – will award a championship ring to the winner.
Daily Satellites on partypoker
A plethora of satellites is running daily on partypoker starting at $1,050. There are four $1,050 satellites for the $10k events today between 11:00 am and 5 pm ET with four $2,600 satellites for the $25k starting between 12 pm and 6 pm ET. Phase satellites to the $102,000 Main Event are running daily on partypoker as well and lower limit Phase satellites to all satellites mentioned above are available in the partypoker client starting as low as $11.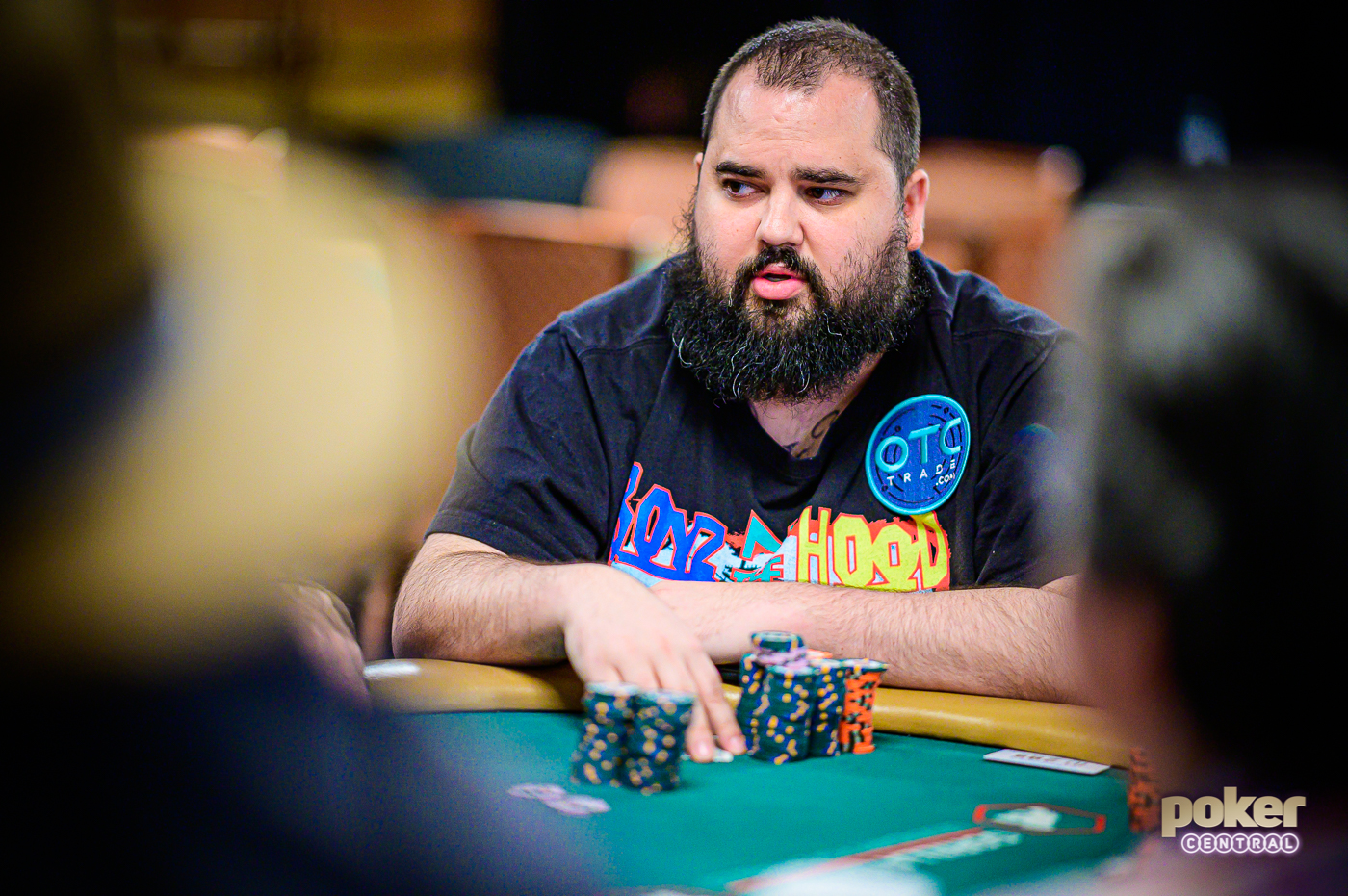 Blom, Hunichen & O'Dwyer Headline The Action
The live-streamed event on PokerGO today has a thrilling final table because of the presence of one of the game's most intriguing players. Viktor Blom sits second in his behind Chris Hunichen with $479,250 up for grabs. There are eight players remaining with the Top 7 receiving at least a $53,375 min-cash. Timothy Adams is the current short stack.
Event #1 is lead by Jake Schindler ahead of Jans Arends, Ben Heath and Alex Foxen. This  $10,000 No Limit Hold'em event returns with 11 players who've locked up at least a $22,800 payout. The top prize in this event is $216,600.
Lastly, Event #3 is also down to 11 players with the final eight getting paid at least $22,125. Adrian Mateos leads in this event ahead of Mike Watson, Juan Pardo Dominguez, and Timothy Adams. The top prize in this event is $191,750.
With the Championship leaderboard in mind, it's interesting to note that Sergi Reixach, Juan Pardo Dominguez, Mark Davis, Michael Addamo, Vicent Bosca, and Timothy Adams advanced to Day 2 in two events last night.
The final table of Event #2 will be live on PokerGO and Facebook tomorrow while the other two tables can be followed via the partypoker online client. All Day 2 action starts at 2:00 pm ET. Click the link to watch the $25,000 No Limit Hold'em Event #2 final table with commentary provided by Jeff Platt and Brent Hanks right here at 4:00 pm ET.
The chip counts of today's Day 2 restarts are as follows.
Event #1 – $10,000 NLHE
Place
Name
Chip Count
1
Jake Schindler
1,784,438
2
Jans Arends
1,564,965
3
Ben Heath
1,212,882
4
Alex Foxen
1,019,330
5
Samuel Vousden
764,936
6
Daniel Dvoress
743,884
7
Juan Pardo Dominguez
722,116
8
Niklas Astedt
539,643
9
Chris Fraser
501,810
10
Sergi Reixach
379,450
11
Michael Addamo
266,915
Event #2 – $25,000 NLHE
Place
Name
Chip Count
1
Chris Hunichen
2,426,854
2
Viktor Blom
1,358,544
3
Vicent Bosca
1,120,904
4
Steve O'Dwyer
710,348
5
Daniel Dvoress
705,788
6
Mark Davis
635,004
7
Rob Lipkin
612,304
8
Timothy Adams
530,254
Event #3 – $10,000 NLHE
Place
Name
Chip Count
1
Adrian Mateos
1,204,244
2
Mike Watson
1,175,946
3
Juan Pardo Dominguez
842,177
4
Timothy Adams
640,872
5
Sergi Reixach
605,955
6
Mark Davis
530,154
7
Andras Nemeth
503,658
8
Jonathan Vanfleet
503,310
9
Michael Addamo
481,758
10
John O'Shea
476,646
11
Vicent Bosca
410,280
The action continues on partypoker with three new events today kicking off at 1pm, 2pm, and 3pm ET. The first and last event are both $10,000 No Limit Hold'em events with a $500,000 guarantee while the event starting at 2pm has a $25,000 buy-in with a $1,000,000 guarantee. This event will be streamed live on PokerGO on Monday.