Dario Sammartino goes into the final day's play in the WSOP Main Event as the most experienced player but with the fewest chips. Holding just 33 big blinds, the Italian knows he'll need some help to fight back into contention, but as he explained to us in an exclusive chat after Day 9, he can rely on his fantastic rail to get him through.
THE ITALIAN SUPERHERO
"It's been an amazing two days," says Sammartino, clearly overjoyed at the outpouring of love he's felt from the poker community. "When you live in this moment, you don't have words to explain what you feel. It's too good, too beautiful, it's something crazy."
After so long at the felt in this event, Sammartino feels like he's hitting his stride in a timely fashion.
"I think I played my best finally. I've never played a final table like this. I think I can do it."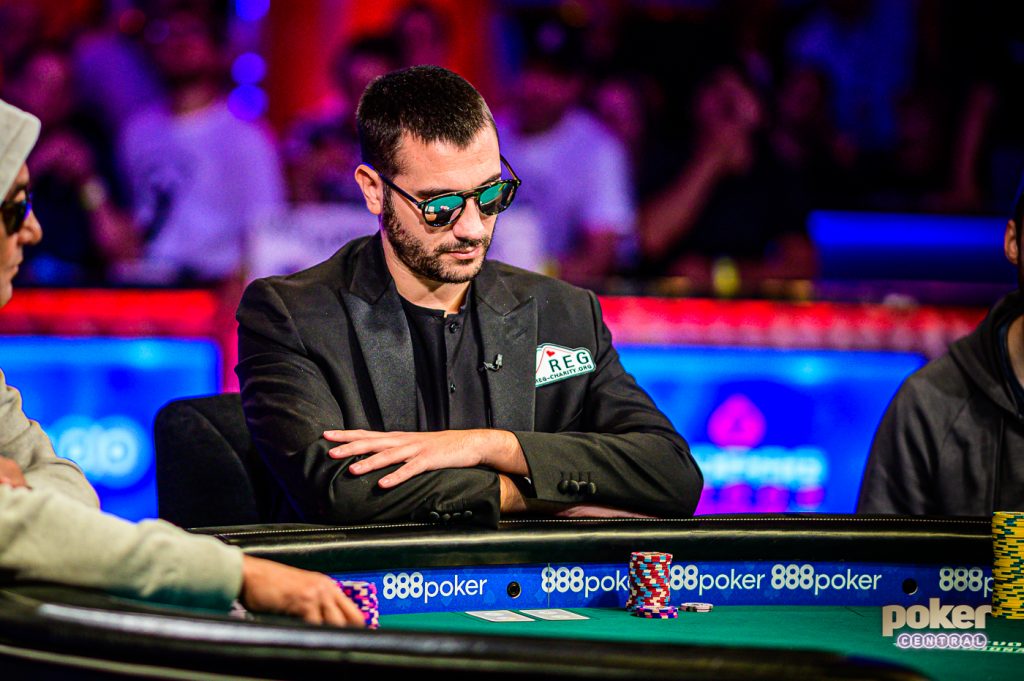 IN SICKNESS AND IN WEALTH
If Sammartino looks happy, then he should do. Not only has he fought back from adversity in the Main Event, but he's conquered sickness during the tournament, too.
" When you feel bad and afterwards feel good, it's much better. It's like having eight bigs then 24 bigs. When you have 24 bigs then, it's a big amount. You feel like you can stay on that chair a long, long time."
That's what Sammartino has done. The lowest he got was on Day 6 of the event, just as the money jumps became steeper, and the action ramped up.
"When I had 8-10 bigs on Day 6 and I doubled up, I thought 'Look how many chips I have, I could stay here for three more days', and here I am."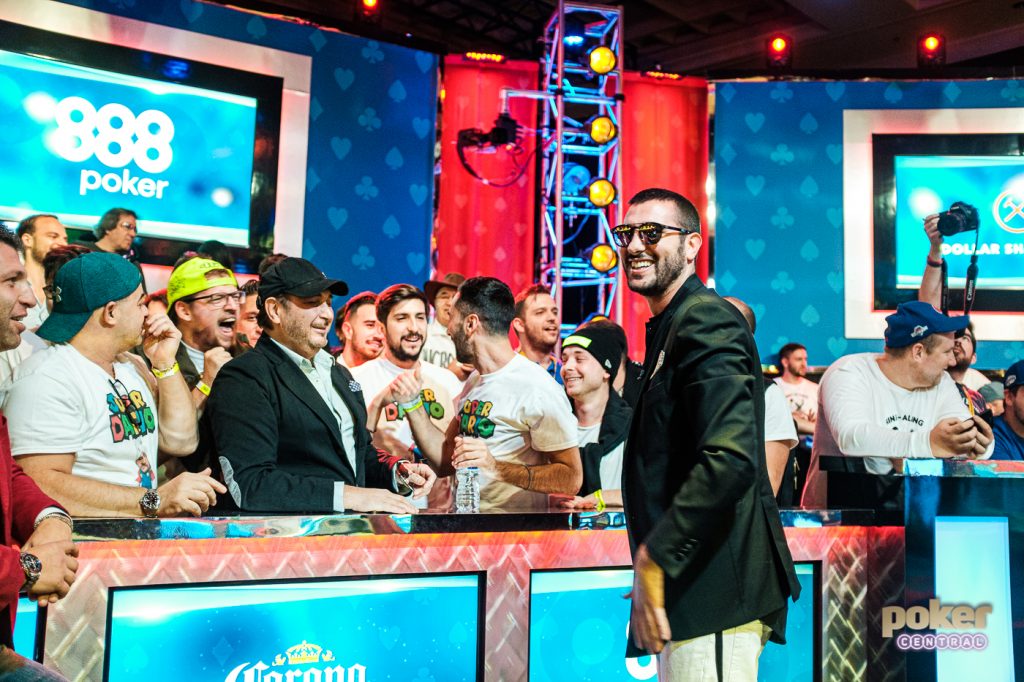 THE RAIL OF DREAMS
Sammartino wanted to spend time with friends after Day 9, just kick back and relax. There'll be plenty of time for focus at the final table felt once the last day commences.
"Tomorrow when I'm there, I want to be focused on that. We've lived this adventure together
, it's been a really nice relationship."
Not only has he lived every moment with his supporters, he's actively joined in on some of the chants of 'Super Dario!' heard echoing around the almost deserted chambers of the Rio at the end of the World Series. They come to life in the Thunderdome, where their man does the same. At the table, it's only about poker and he feels like that separation between excitement is a distinction he can make easily; further, it benefits him to be able to do so.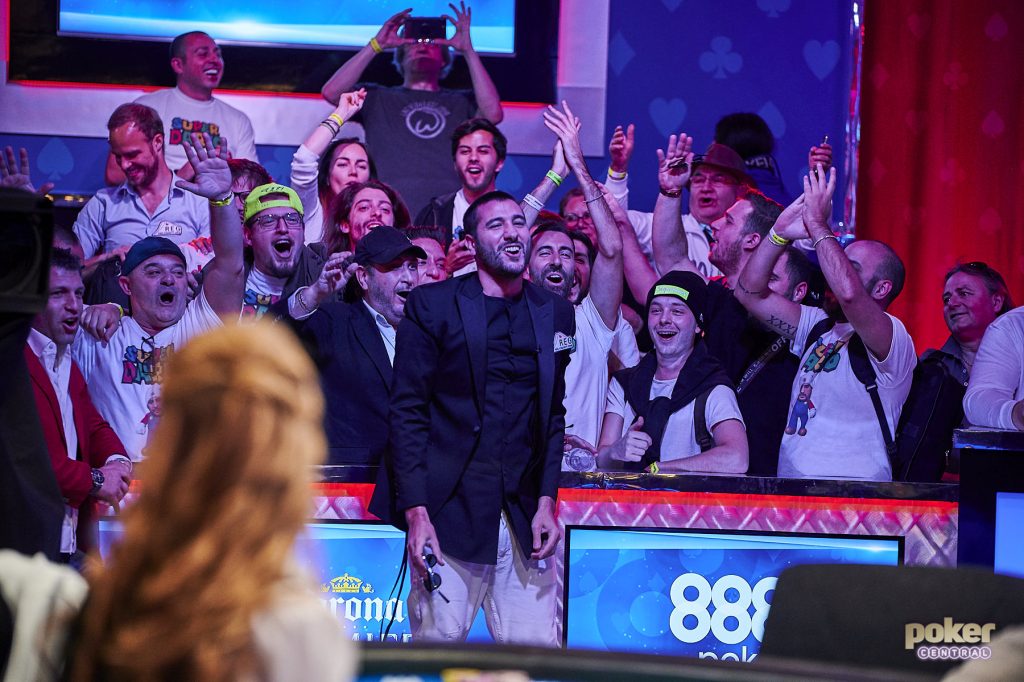 THE FOCUS OF A CHAMPION
"When you are there, you have to think only of your game and that of your opponent. Don't think about how much money, don't think 'It's the World Series, it's the Main Event, the final table!' No, think only of the game. I love watching a video where they ask a question to a cricketer about winning the cup, he said 'Don't think about how you win the cup, or how many people are watching, you hit the damn ball. If you think about other things, you cannot hit the ball.'"
Sammartino will be swinging for the fences as he takes on both Alex Livingston and Hossein Ensan. But you won't be able to tell if he's in a hand. Only afterwards will the Italian light up and come to life, as he does to every room he enters. Time will tell if the next time he cracks a smile and joins in with those cheering his name, he does so as World Champion.
Will Dario Sammartino become World Champion tonight? You can watch the WSOP Main Event until it's conclusion on ESPN and be sure check out additional coverage on PokerGO throughout the biggest final table in the poker world and bracelet event coverage throughout the 2019 World Series of Poker on CBS All Access.