Stephen Chidwick is not only the first name that comes to mind when you ask big-time pros "Who is the best tournament player in the world?" but he's also the winner of yet another high roller event. Today, Chidwick won Australian Poker Open Event #5 for $399,500, surpassing David Peters on poker's all-time money list into sixth place and grabbed the APO Championship lead in the progress.
"This is a lot of fun," the ever-stoic Chidwick said after his win. "I really like this format of playing a week of tournaments, one every day, and battling against some of the best players to see who can run the best. It also feels nice to be in contention for the Australian Poker Open title, it seems like I'm in contention in most of these series that I play."
To date there've been 33 total Open events, Chidwick has made 15 final tables and won six of them.
Relive the final table on PokerGO right now. Follow the Event #6 $50,000 No Limit Hold'em Live Reporting on Poker Central right here. 
Event #4 winner Farid Jattin was the first player to get eliminated, as he ran ace-ten into the sixes of Aussie Michael Addamo on the first all-in showdown of the day. Addamo's sixes held up and Jattin was sent to the rail, climbing to fourth on the Championship standings in the process.
Seth Davies seemed destined to bust in fifth place when he needed to fade 19 outs on the turn and river versus Addamo. Davies' tiny pocket pair, however, held up as Addamo did not hit any of his outs, and Davies doubled up. Shortly thereafter, Jorryt van Hoof busted in fifth place. On the Dutchman's final hand he ran jacks into Davies' queens and the board brought no help.
Addamo was next to go in fourth place, as he shoved king-eight into the ace-king of Seth Davies. Due to the stack sizes, Stephen Chidwick called as well to put two players at risk. Instead of Chidwick getting two scalps for the price of one, it was Davies who won the hand, sending Addamo to the rail and doubling up in the progress.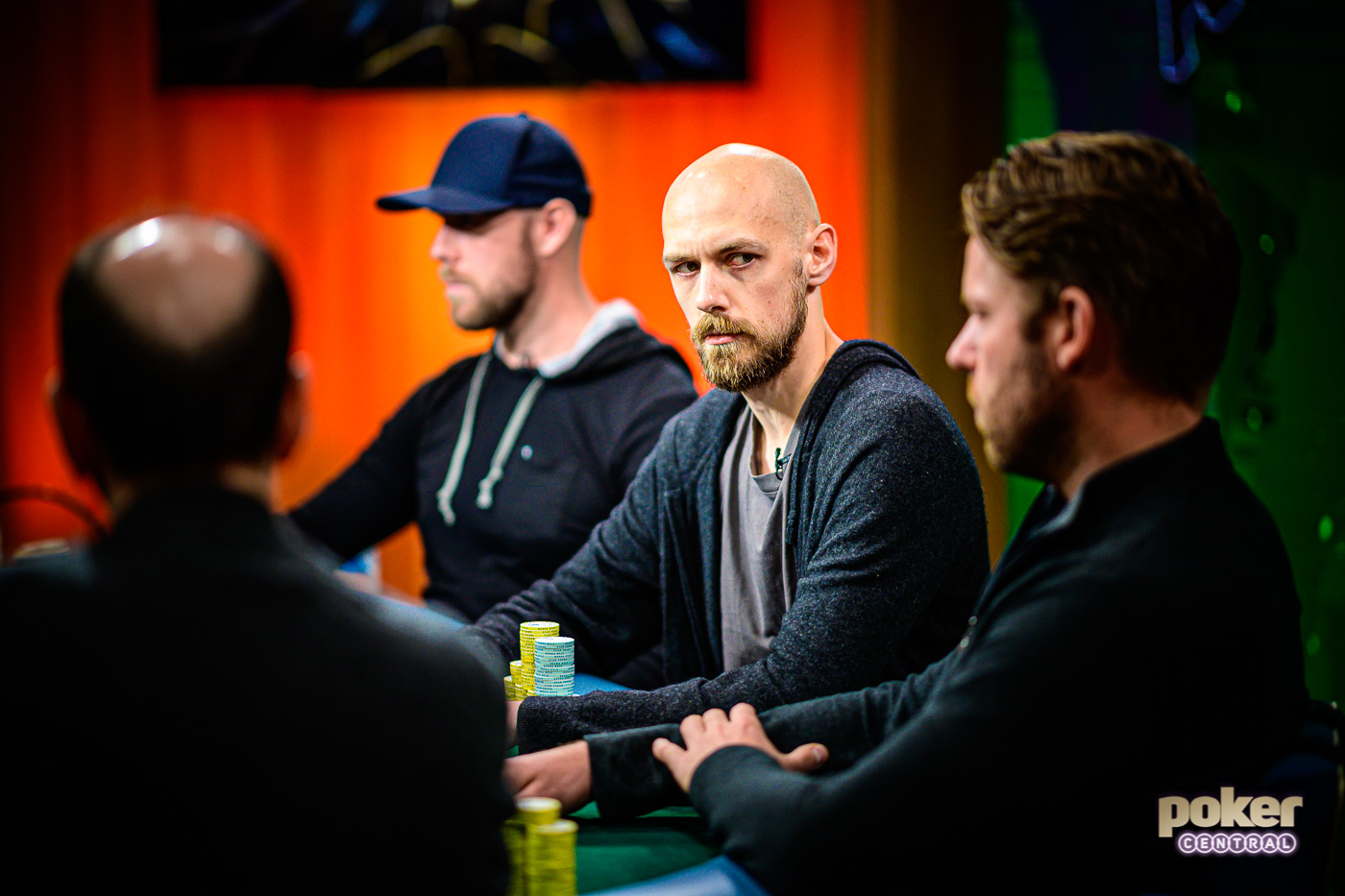 Davies held a serious chip lead at this point of the proceedings but after Chidwick doubled through him, his run ended almost immediately after when the Brit took the remainder of his chips. Davies moved all in with ace-five and was called by Chidwick with king-nine. Davies flopped an ace but deep down he must've known he wasn't safe until the river. Chidwick pulled four total diamonds out of his hate to make a flush and send Davies to the rail.
The heads-up battle only lasted a few hands as Erik Seidel had maneuvered his way into second place with an 8:1 chip-disadvantage. On the final hand, Seidel found queens but those were no match for Chidwick's king-six. Chidwick hit a king on the flop and won yet another tournament!
Reflecting on the entire Australian Poker Open, and high roller series as a whole, Chidwick emphasizes that this type of grind is way more up his alley than the World Series of Poker.
"The World Series of Poker is too long of a grind. It's easy to get burned out unless you take real breaks. This kind of series is perfect. I play really hard for 10 days and then have more extended stretches before my next event."
About his chances to win the Australian Poker Open, Chidwick said, "I don't want to get too far ahead of myself and just keep trying to play my best. I don't think I'll be able to win it without another score. I only have a small lead right now and there's a couple of events left. I just always want to win but I never set my goals on winning one specific event. When I play I just want to win. I'm very motivated by leaderboards and rankings as it's always very fun to chase those."
With two events left to be played, the Championship standings, with a $50,000 top prize for the eventual winner, are now as follows.
2020 Australian Poker Open Championship Standings
Name
Country
Payout
Points
1
Stephen Chidwick
United Kingdom
$669,000
510
2
Andras Nemeth
Hungary
$254,100
480
3
Mike Watson
Canada
$241,500
450
4
Farid Jattin
Colombia
$360,500
360
5
Joni Jouhkimainen
Finland
$231,500
330
6
Timothy Adams
Canada
$416,500
300
7
Erik Seidel
United States
$284,300
270
8
Orpen Kisacikoglu
Turkey
$157,000
210
9
Michael O'Grady
Australia
$118,000
210
10
Najeem Ajez
Australia
$93,600
210
New to PokerGO? Subscribe right now and never miss another final table dominated by Stephen Chidwick.