John Cynn shook his head in disbelief, pulled the hoodie of his shirt over his head and kneeled down on the main stage. The 33-year old poker pro had just won the World Series of Poker Main Event, defeating a field of 7,874 players to capture the first prize of $8,800,000 and the game's most coveted trophy: a diamond-encrusted bracelet.
In the seconds after that final river card hit, Cynn got up from his knees, embraced Tony Miles and started a rollercoaster of interviews, hugging family and friends, pictures, and more interviews.
John Cynn's life will never be the same. He will now forever be the 2018 WSOP Main Event champion, his named etched among the likes of Johnny Moss, Doyle Brunson, Chris Moneymaker, Martin Jacobson and his predecessor, Scott Blumstein.
"Am I allowed to swear?" Cynn laughed during the interview when asked what went through his mind as he pulled his hoodie over his head after winning the event.
"Holy f***, what just happened? How did this happen? Where am I?" Cynn verbalized the thoughts that entered his mind as the dream of winning the biggest tournament in the world had become reality.
"'Insane' is probably the best word for this because I don't know how to describe it. I don't even know if I can call it satisfying, because I don't know if it's real."
Immediately thanking the people on his rail, who stood by his side for three nights of final table action that culminated in the longest heads-up in Main Event history and more than 11 total hours of play.
"I couldn't be more grateful for everyone that's here. It was really special having my family and my parents here, I only wish my sister and her family could've been here as well."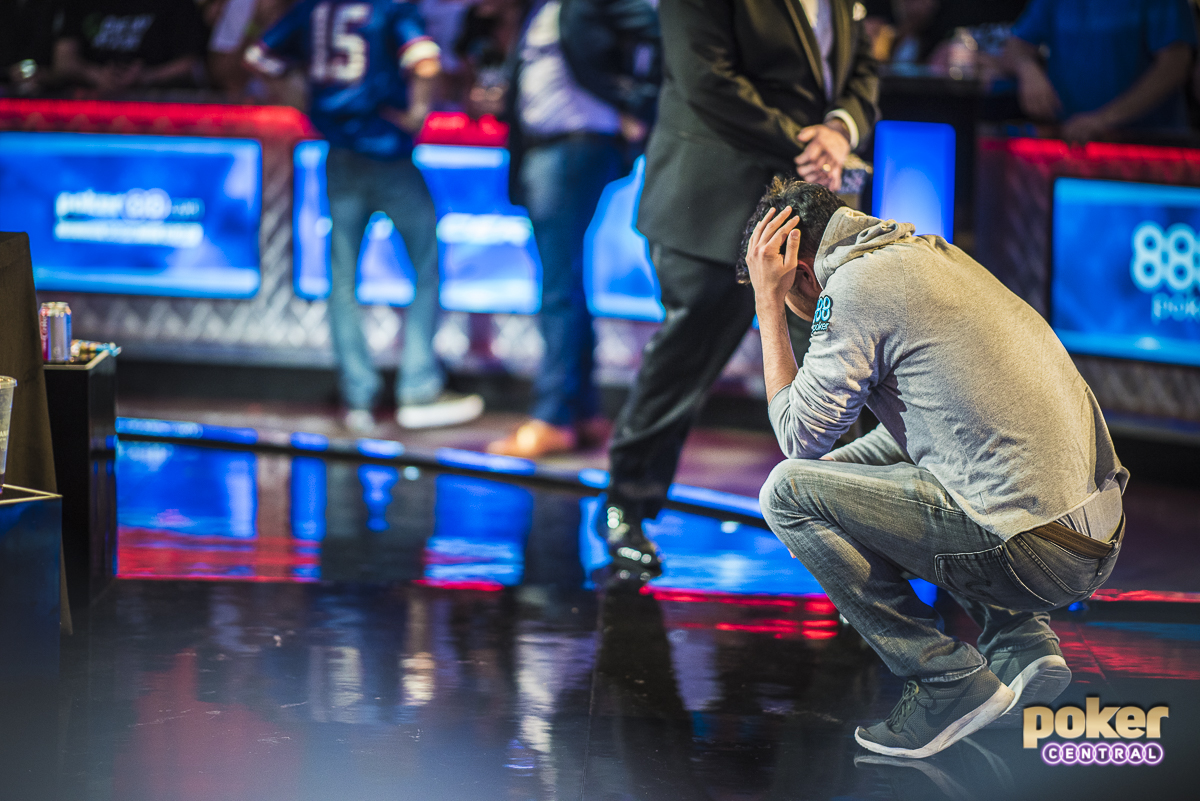 On top of the emotional support and encouragements, Cynn also had a plethora of top-level poker pros supporting him, studying his opponents, providing him with insights and crafting a plan he managed to execute to perfection.
"Somehow, I'm fortunate enough to have a bunch of friends that are better at poker than me and willing to sacrifice their time to come to help me. That was really cool, meeting with those guys, and getting advice from them. I had some amazing people on my rail."
The combination of confidence, support, skill, talent and good cards proved to be lethal, as Cynn took the spoils after keeping his head calm and his eye on the prize throughout this 10-day journey.
"I felt surprisingly relaxed at the final table. For me, as long as I played my best, I didn't really care what place I went out in. I just want to make sure that whatever I do in my life, I want to be having fun."
Watch more poker by subscribing to PokerGO right now. Enjoy more than 100 days of live poker action every year as well as an extensive on-demand library.