The current clubhouse leader, Sam Soverel, was next to go as he ended up all in for eight big blinds with queen-ten suited against Reixach's king-five offsuit. The board gave both players and Soverel busted in fourth place, which was enough to take the Poker Masters Championship lead.
The start of the day chip leader, Orpen Kisacikoglu, was the next player to get all in as he shoved pocket jacks and got called by Reixach holding pocket eights. With nearly equal stacks this pot has massive implications and after flopping a set, Reixach made quads on the river to send his Turkish opponent to the rail.
"I had quads yesterday and I had my lucky quads today," Reixach joked in the interview after winning the tournament.
On the final hand of the tournament, Reixach found pocket aces and managed to get George Wolff to commit his entire stack after flopping a pair of sixes on a queen-six-seven. Wolff picked up a draw on the turn hitting a five, but the river did not bring him any help and the tournament ended with Reixach holding up two aces.
2019 Poker Masters Championship Standings
Name
Points
Earnings
Results
1
Sam Soverel
690
$594,300
5
2
Chance Kornuth
630
$556,400
3
3
George Wolff
420
$404,500
3
4
Sean Winter
330
$311,600
3
5
Kahle Burns
330
$194,200
2
6
Kristen Bicknell
300
$408,000
1
7
Sergi Reixach
300
$369,000
1
8
Isaac Baron
300
$223,100
1
9
Ryan Laplante
300
$186,000
1
10
Julien Martini
300
$166,400
1
"Luck, first of all," Reixach laughed when we asked him to explain why everything has been clicking for him this year. Reixach is up to over $3 million in tournament earnings this year and fifth on Spain's all-time money list.
"But obviously it's important to be good at short-handed play," Reixach continued as he elaborated on his experience as a Sit & Go player helping him get success in the later stages of big live events. "With playing Sit & Gos and Spin & Gos I'm very used to playing three-handed and heads up and I think that helps me a lot."
Through his victories and bringing home some trophies, Reixach has been able to show to his parents and family that his poker career is a very serious one and that he's playing at a very high level. Despite having plenty of winning and earnings, Reixach's not too familiar with playing on live streams and he admitted to feeling some nerves today on PokerGO set.
"I just tried being in the zone and thinking that it's an online tournament and nobody's watching because everybody makes mistakes."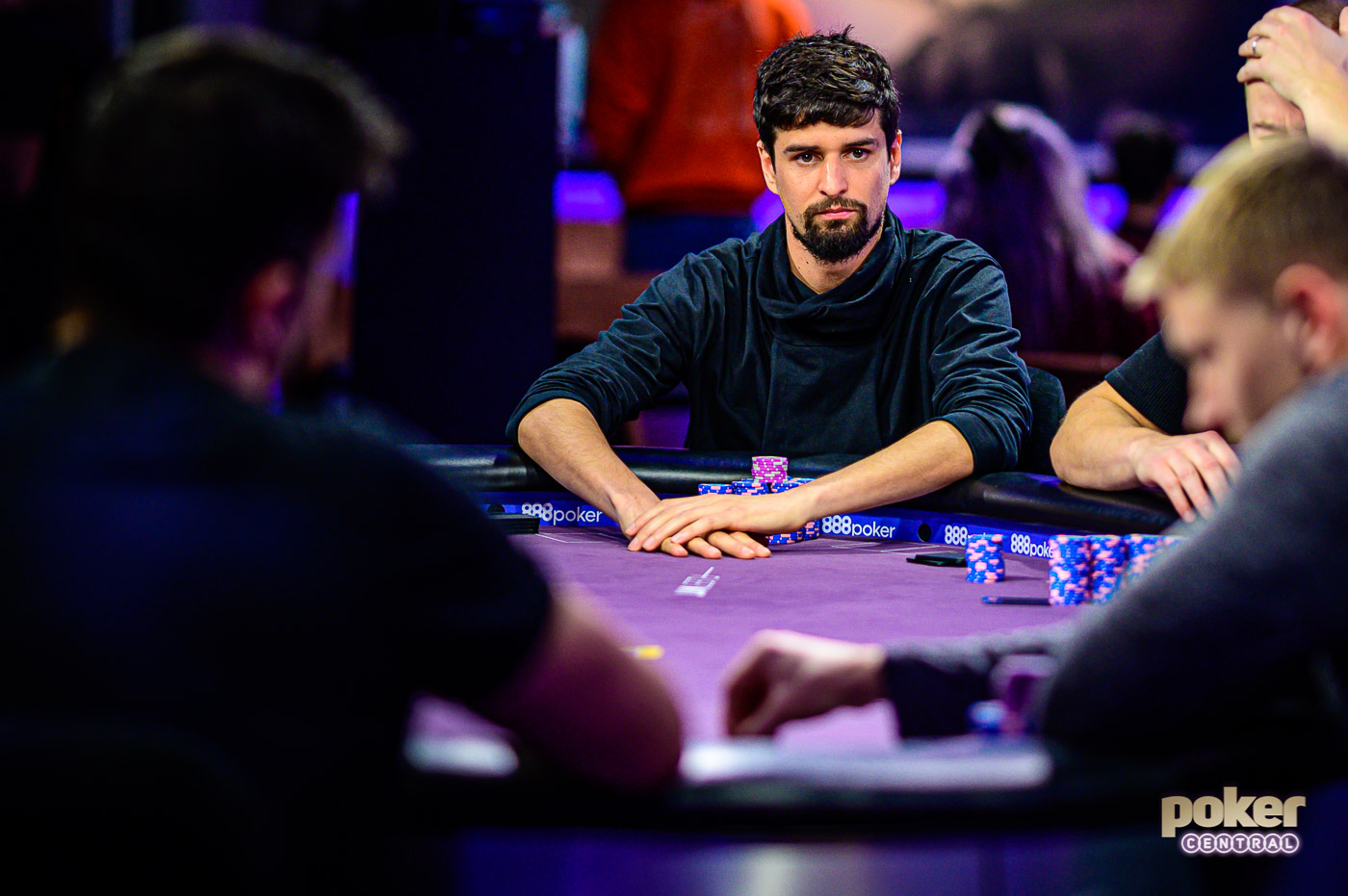 About his, albeit them being very small, chances of winning the Poker Masters, Reixach admitted that it's a really cool feeling to win a tangible trophy.
"Money comes and goes, and even if you still have you can't assign it to a specific win but trophies are forever. I like that there are trophies in poker even though it's not the reason I play the game. I'm more proud of being able to play against the best player in the world every single day then winning some trophies."
While bursting out in laughter, Reixach added, "But for my mother, it's good that I win trophies. I can tell her that I'm good but when I show her a trophy she will think, 'Maybe my son is actually a good player.'"
After winning roughly $2 million in his first five years playing live poker tournaments, Reixach has won more than $3 million this year and he's far from being done. In closing, when asked what the major difference is between this year and the previous ones he had a deadpan answer for us.
"I'm winning f***ing everything! Last year I got 11th, 12th, 9th, 18th, and this year I'm winning every flip and when I need to give out a bad beat, I do. A little bit of luck changes everything and this year has been amazing and I'm very happy to get this win."
There are two events left at the 2019 Poker Masters. Event #9 $25,000 No Limit Hold'em is now underway and can be followed through the Live Reporting page. The $50,000 Main Event gets underway tomorrow and streams its final table on Thursday. New to PokerGO? Subscribe right now.