Scott Ball is the newest gold bracelet winner from the 2021 World Series of Poker. Ball captured first place in Event #25: $5,000 6-Handed No-Limit Hold'em to win $562,667. Ball topped a field of 578 players and defeated Galen Hall in heads-up play, denying Hall a second WSOP gold bracelet.
"It's hard to even explain," Ball said of just reaching his first-ever WSOP final table. "There's so much that goes through your mind, and even physically, like I stopped eating because I wasn't hungry. I've had this thing my whole life when I've wrestled where I would throw up on big days because I would think that I'm not nervous and anxious. It's pretty surreal. Obviously, you have to run really good and I got there a couple of times when I was behind. It's pretty surreal to even make the final table."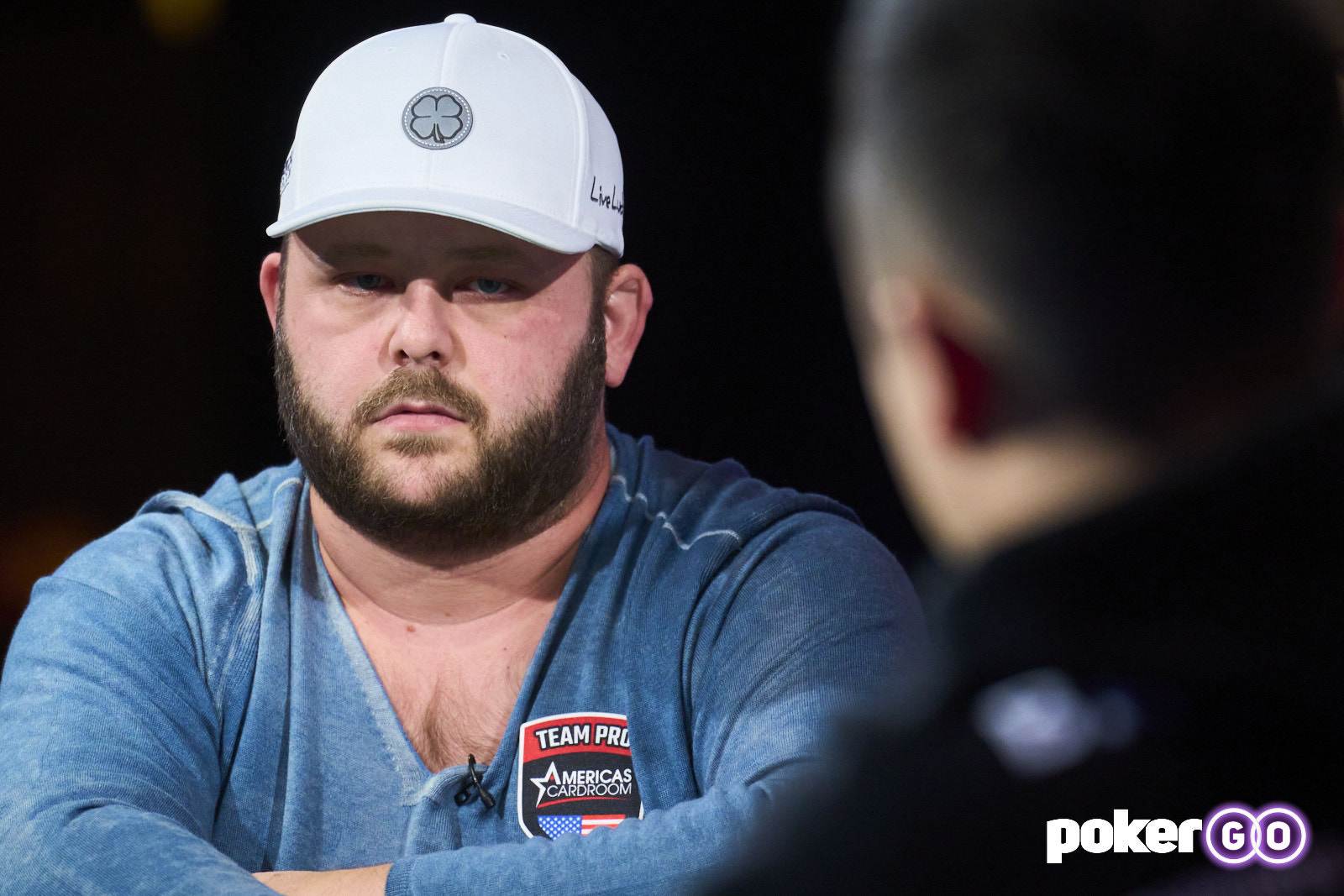 Ball came into the final day second in chips with six players remaining. Guaranteed $81,736 for just reaching the final table, Ball was already earning his largest-ever live tournament score. The result would be much larger, as Ball went on to win $562,667.
Event #25: $5,000 6-Handed NL Hold'em Final Table Results
Place
Name
Country
Prize
1st
Scott Ball
United States
$562,667
2nd
Galen Hall
United States
$347,757
3rd
Jonathan Jaffe
United States
$234,781
4th
Eric Tsai
Taiwan
$161,756
5th
Bin Weng
United States
$113,775
6th
John Racener
United States
$81,736
Relive Scott Ball's victory with the archived live broadcast on PokerGO.com. Use code "WSOP2021" for $20 off an annual PokerGO.com subscription now!
After John Racener was busted in sixth place and Bin Weng fell in fifth, Ball eliminated Eric Tsai in fourth place when he kings topped Tsai's queens. That led to a swingy three-handed battle between Ball, Hall, and Jonathan Jaffe.
Eventually, Hall knocked out Jaffe when he won a flip with pocket eights against Jaffe's ace-ten. From there, Hall stretched out a lead to start heads-up play, but then Ball fought back to pull things closer to even. Ball worked his way into the lead as the two kept exchanging blows back and forth. Ultimately, the match tipped in Ball's favor and he began to win just about every pot and open up a big gap over Hall.
On the final hand, the two players got the money in the middle on a jack-seven-six flop with two diamonds. Hall was drawing with the king-ten of diamonds, but unfortunately for him Ball had the ace-deuce of diamonds for a better flush draw. The turn was the four of diamonds to quickly put things to an end and give Ball the victory.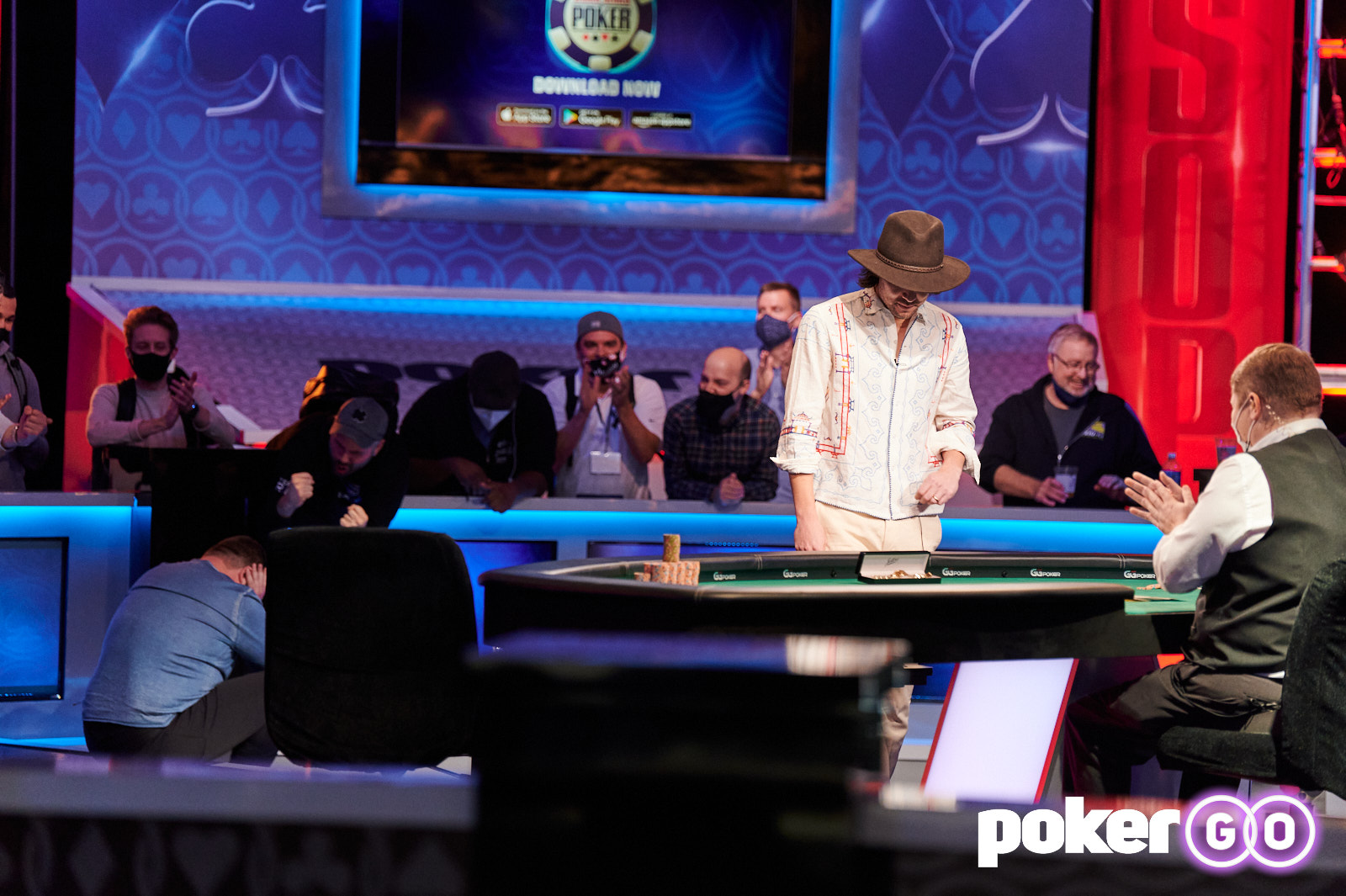 Ball entered this event having never made a WSOP final table and with a career-best live tournament score of just shy of $30,000. According to HendonMob.com, Ball's career live tournament winnings ahead of this event were $101,758. He won well over five times that amount when he took home the victory in Event #25 at the 2021 WSOP.
Ball may be most known to those that follow the game as the person in charge of poker on Twitch when the rise in poker streaming happened about six years ago. Although that's no longer his role, he's been around the industry since.
"One million percent," Ball said of this gold bracelet win serving as validation for Scott Ball the poker player. "I've had a really hard year this past year, and there was a lot of things said about me that were not one hundred. It was pretty brutal stuff to go through mentally. One of the things said was that I wasn't a good player and that I wasn't legit and that I was using assistance and all sorts of dumb stuff, which isn't true."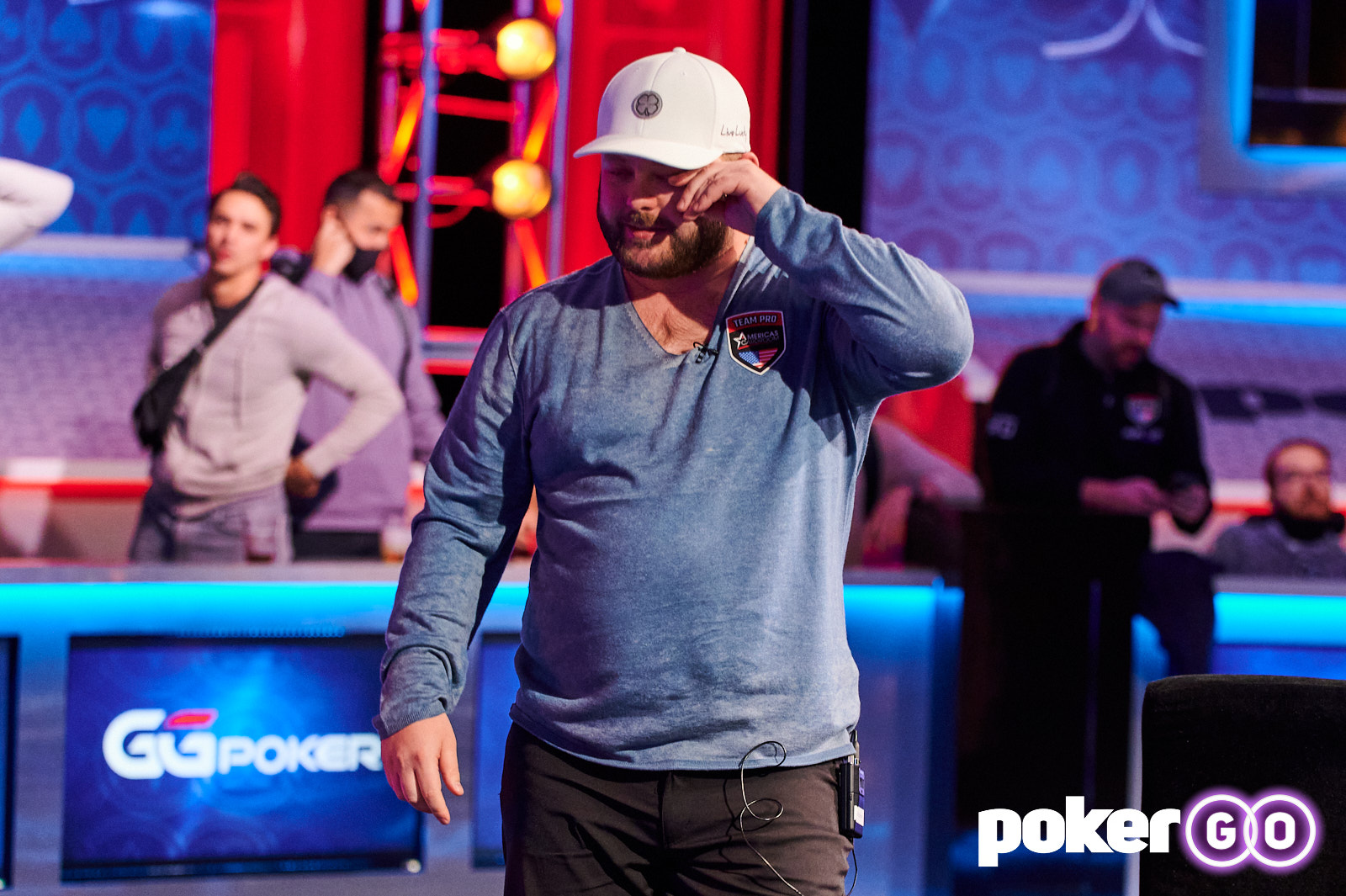 Ball explained that in order to counteract what was being spread about him, he started streaming his online poker play and said he did so with his task manager in view to show he wasn't using assistance to play. He said that although it's not the best to stream one's high-stakes poker play, as it gives insight to your opponents, he did it in an effort to show that he had nothing to hide.
"I put a lot of pressure and onus on myself to come here and perform to show that it's here in person," Ball said. "This is me. It's no different. So there was a lot of pressure on me to do it. I work really, really, really hard and I play a lot more than people realize and a lot bigger online than people realize. I play the hardest games in the world, in my opinion, and I'm doing well. So to come here and show that I can play this game, it gives me a lot of, I don't want to say validation, but rather a reassurance that my time has been well spent and I actually am surrounded by the right people now for the first time in my life, probably like forever, to be honest. To see it all come together is pretty incredible."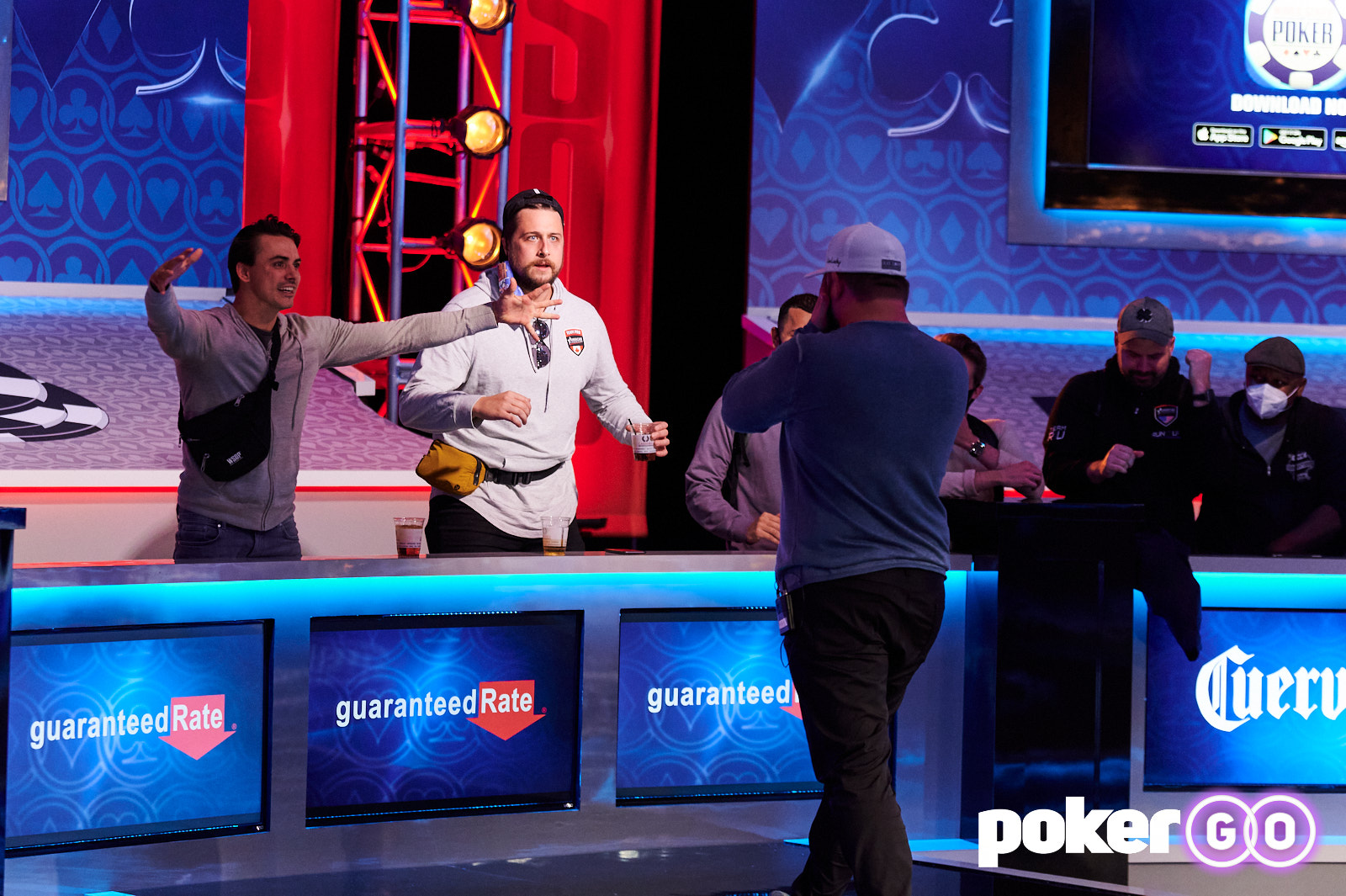 Speaking specifically to this event, Ball talked about how high-stakes six-handed poker is where his comfort zone is. He pointed out that's where he is the most comfortable.
"This is what I play online," Ball said. "I told myself that I need to win one of these events this year – the $5K or the $10K. This is what I do. I'm so much more comfortable at a six-handed table. Honestly, I play better at a six-handed table with good players than I do at a 10-handed table in a smaller buy-in with people who play more recreationally because I'm not good at switching gears and all of this stuff. This is my comfort zone, in a weird way, and it makes me try so hard. I like having to make good decisions and being in spots where the pressure is on me, and in this field you get that. That, to me, is why I play the game."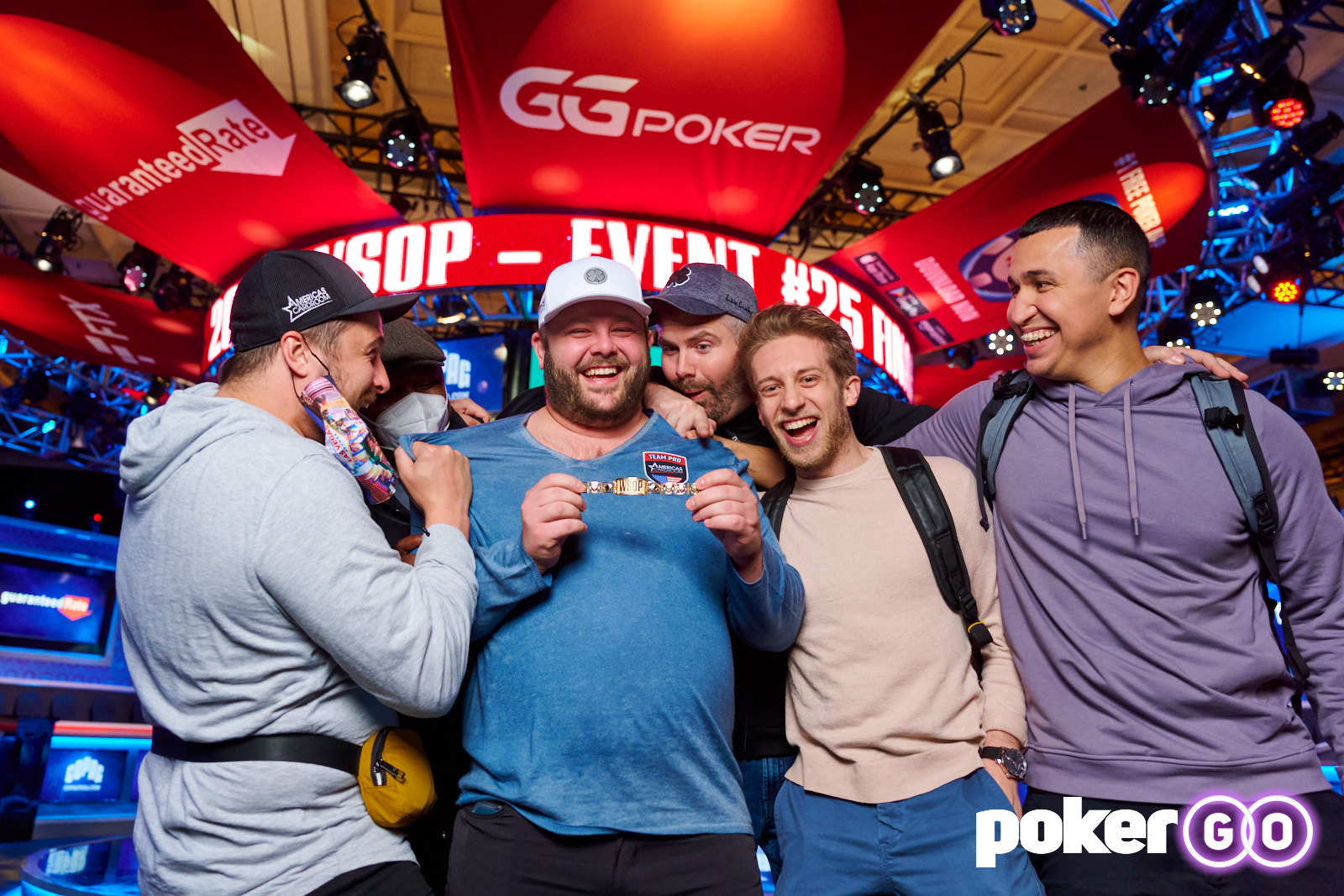 Connect with PokerGO.com on Facebook, Twitter, and Instagram. Use code "WSOP2021" for $20 off an annual PokerGO.com subscription now!