Last week, Poker Central announced the U.S. Poker Open and we caught up with the Vice President of Content, Sam Simmons, to get the ins and outs about this brand new high stakes tournament series.
The U.S. Poker Open is a series of eight high stakes events ranging from $10,000 to $50,000, including two non-hold'em tournaments, running from February 1-11 at the ARIA Resort & Casino in Las Vegas.
A fan of the game first and foremost, Simmons elaborated on the event and his thoughts on PokerGO expanding its offering of high stakes action saying, "As a fan and player, very few events come close to the excitement of the U.S. Poker Open. Reason being, few annual events attract such a collection of elite talent – with high stakes to match. The U.S. Poker Open and the other majors like Poker Masters and Super High Roller Bowl are a full-on clinic of poker mastery."
The U.S. Poker Open differs from the aforementioned events by offering a $10,000 Pot Limit Omaha and a $25,000 8-Game Mix event, the latter which will become the second biggest mixed game tournament of the year behind only the $50,000 Poker Player's Championship.
Social media saw noticeable excitement about the U.S. Poker Open, especially from the mixed game community and both Brian Rast and Daniel Negreanu.
"Diversifying our events in to non-hold'em variants is a natural progression of the schedule. One of our biggest takeaways from the first six months of PokerGO is the great amount of interest in mixed games amongst our most passionate fans. Adding these events to our major tournaments is not only a direct offering to those individuals, but also a way to cater to a different group of high roller players who may specialize in different types of games."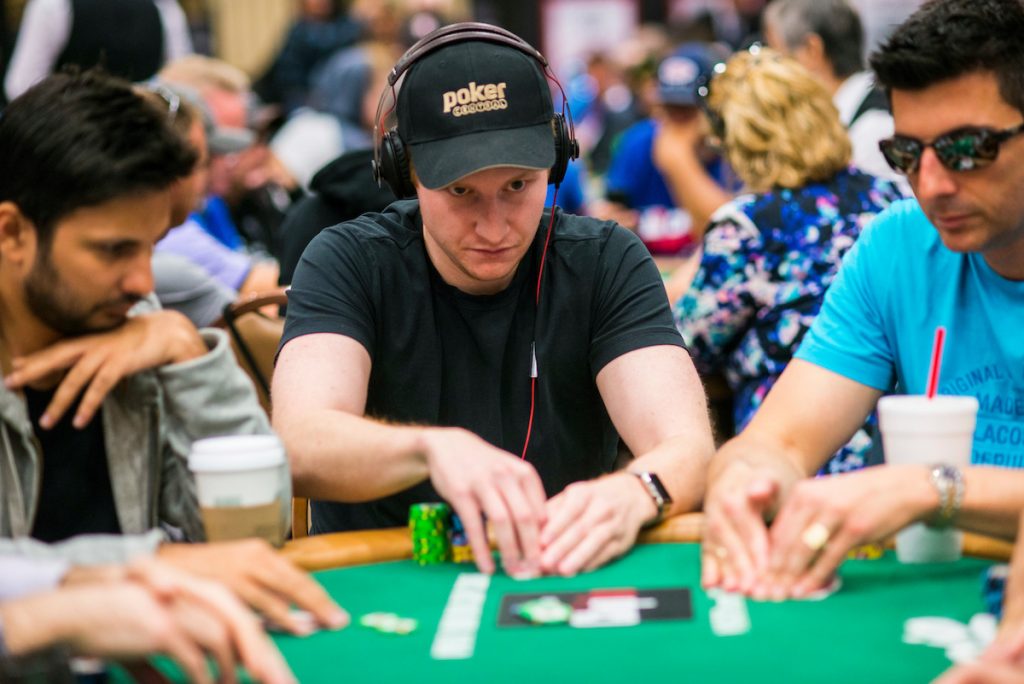 Looking Back, and Into the Future
PokerGO launched with the 2017 Super High Roller Bowl, and Simmons referenced fond memories of the aforementioned event along with the WSOP Main Event and the inaugural Poker Masters.
"There are very few events that seemingly put the industry on pause, turn all involved in the poker world into fans, and captivate the community like those major tournaments do. The major events that we've had either the privilege of continuing – or creating from scratch – have captured some of that magic, and it has been a pleasure to be able to watch that phenomenon unfold as we bring the best of the poker universe to the masses."
The Poker Masters, a new original high roller event series hosted in September and won by Germany's latest poker superstar Steffen Sontheimer, drew respectable field sizes and received positive player reviews. Simmons takes those positive vibes into account when looking ahead at the upcoming U.S. Poker Open.
"If the schedule settles favorably, we'll expect even larger tournament numbers
than the successful turnout we saw throughout Poker Masters. Additionally, incorporating lower buy-in amounts across a wider range of events will allow different levels of players to enter the field and take their shot at U.S. Poker Open glory. I expect we'll also see some non-hold'em specialists that enter the mix with those events being part of the series."
As the U.S. Poker Open finds itself on the schedule deep in the winter, PokerGO now has three of its own original events spread out across the busy poker calendar.
"It would be a safe bet to consider these events alongside the summer slate of WSOP, the recurring major events of the 2018 PokerGO schedule. The Super High Roller Bowl, Poker Masters, and U.S. Poker Open will each be events that occur annually as the quarterly majors underpinning the high roller calendar."
Super Bowl Weekend
To further emphasize the place on the calendar: The U.S. Poker Open takes place right around Super Bowl weekend, a perfect fit for a high stakes series, Simmons explains.
"Poker Central is always looking to create great events for the players which in turn provides great entertainment for the fans. The Super Bowl is a great confluence – there's a ton of people in town, along with a lot of great poker players – so we felt it worthwhile to create a slate of high roller events spanning Super Bowl week to form an additional annual major."
The most recent Super Bowl, however, doesn't bring back good memories for Simmons, a diehard Atlanta Falcons fan. When asked for a pick for this year, Simmons couldn't help but go for the redemption storyline.
"My pick for the Super Bowl? Redemption: Falcons over Patriots, 31-24, while watching said victory at U.S. Bank Stadium, since my attendance at last season's edition was – putting it mildly – less than satisfying."
Lastly, after the Poker Masters' Purple Jacket® sparked much talk about its new and exciting trophy, Simmons reveals a little bit about what the U.S. Poker Open Champion will walk home with on top a pile of cash.
"It's going to be a spectacle of a piece," Simmons said. "The trophy truly encapsulates the prestige and richness of the event, with inspiration derived from the Lombardi Trophy, the Larry O'Brien Trophy, Ryder Cup, and many more."
Find out more about the U.S. Poker Open on its very own website, and stay tuned to Poker Central for more information about all events streaming on PokerGO. Follow Sam Simmons on Twitter.