At the 2018 Poker Masters Short Deck Poker was introduced in a high stakes tournament series in Las Vegas, as the $10,000 buy-in tournament drew 55 entries creating a first prize of $176,000 for hungry vets of the game such as Gabe Patgorski and Jason Koon while newcomers to the format Brandon Adams and Rainer Kempe were equally eager to get a taste of the action.
This No Limit Hold'em variant with the absence of the lowest four cards in the deck has been a huge hit in Asia where the richest players in the world create mind-blowing action and now the hype is officially spreading into the capital of poker and gambling in the Western world.
Adams, Patgorski, Koon, and Kempe were unanimous on the excitement of Short Deck Poker, and despite their varying degrees of experience they have in the game, they all see a bright future for this relatively new game.
"I think it's a phenomenal game I hope that it catches on," Adams said about this game making its debut at the Poker Masters.
Starting out the 2018 Poker Masters red hot with three straight final tables, Brandon Adams is not new to Short Deck, but he's also not put too much into the studying the game.
The Perfect Mix of Risk and Reward
Adams added, "I think great poker games are ones where there's a lot of bluffing and to get a lot of bluffing you need a lot to fight over pre-flop, and that's one thing that you have with short deck."
Short Deck Poker is played in an ante-only format, creating big pots with a lot to fight over every single hand, with equities having the potential to change dramatically on every street, allowing for lots of bluffing and re-bluffing.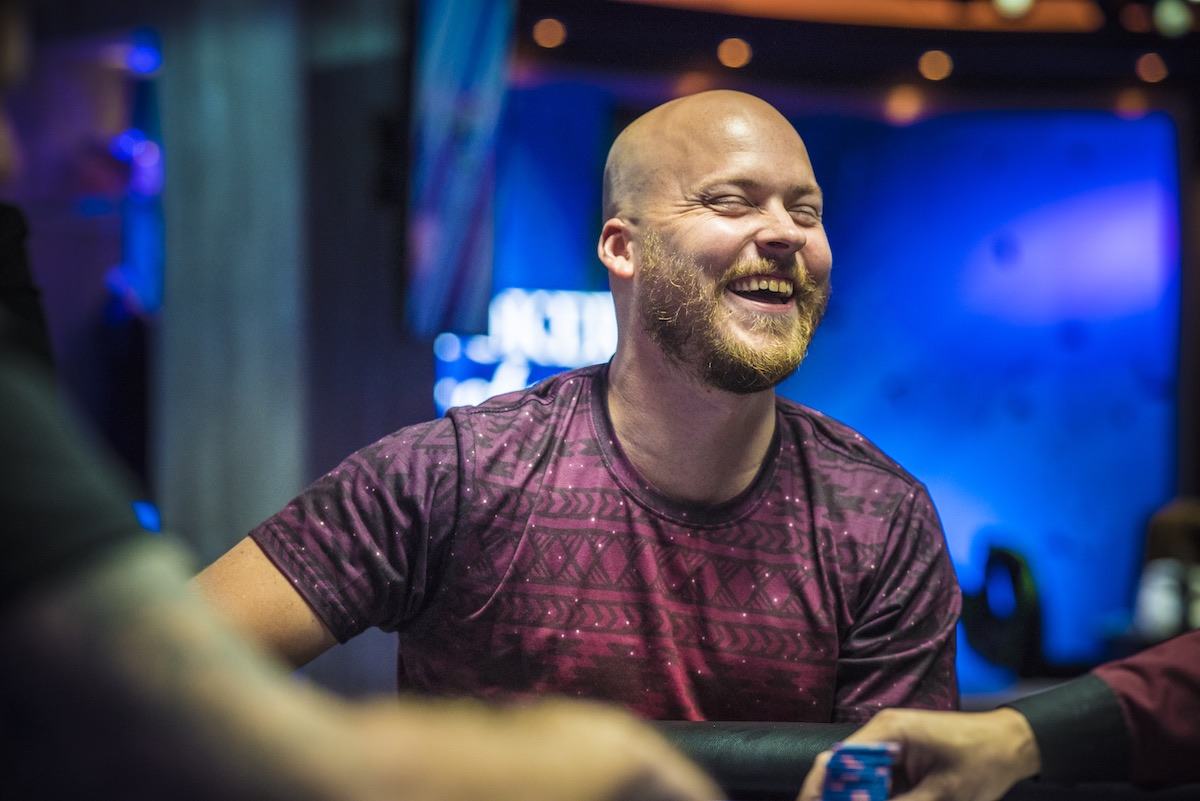 High stakes regular Gabe Patgorski is among the more experienced Short Deck Poker players in the world, and as a regular player in some of Asia's biggest cash games, Patgorski is excited to see Short Deck being spread in Las Vegas.
"Short Deck might be the perfect mix of high-risk, high-reward. There's a lot of guts involved, more than during the more technical boring games without antes. I think that makes it exciting."
Patgorski continues, "It's been really cool watching this game become more popular and seeing everyone trying to figure it out. There are no sites out there telling you exactly how to play, because nobody really knows how to. I know some incredible players at this game that each take completely different approaches to the game, and it's so interesting to realize how far away we are from this being solved. This game is really exciting, a game that everyone thinks is fun and has a chance at."
A Learning Experience
On the counter opposite side of the spectrum when it comes to experience sits Rainer Kempe. The 2016 Super High Roller Bowl winner took a crash course overnight to get ready for today's $10,000 event, and it's evident of the excitement of this game that even the newcomers are eager to give it a try and test the waters.
"This game is very new to me. I take this tournament as a learning experience, and recently I've been getting into some Pot Limit Omaha tournaments and mixed games in the summer and I really enjoy thinking through basic spots and being more open in asking for help and receiving help when it comes to taking on a new game."
"Right now, I'm a huge underdog from the first hand onwards, but with every hour that goes by I will decrease my negative edge. It will be a huge step to eventually beating the field, but a smaller step in this field because at least half of the field also doesn't have a lot of experience either."
Will it Ever Compete with No Limit Hold'em?
Speaking to the lack of experience most players have with this format and the long road that lies ahead for players trying to figure things out, Jason Koon sums up why this event is important and good for its potential growth.
"I think $10k is great for this format. Most people that came here to play bigger buy-ins, but for something new I think this a great buy-in allowing those players to try something new. If this game was to come to the World Series of Poker it would probably be best to start things out at the $1,500 level, but no matter what, this is a great game."
"I believe this game will take off because it's just a tremendous amount of fun. It's an ante-only structure, you get to play a lot of hands. It's casual and there's a lot of reasons why it's a good gambling game. It will never replace No Limit Hold'em, but this is a fun variant and if people want to show up and gamble with us, it's great that they can."
The final table of the $10,000 Short Deck Poker event is live on PokerGO with commentary provided by Ali Nejad and Jeremy Ausmus at 4:00 pm ET on Tuesday, September 11. On-demand replays of this event are available at the completion of the final table for all PokerGO subscribers. Listen to the Poker Central Podcast featuring the four players in this article talking about Short Deck Poker right here.