The new season of Poker After Dark continues tonight with The Bratty Bunch week on PokerGO. Named in reference to Phil Hellmuth, "The Poker Brat" is joined by Chamath Palihapitiya, David Sacks, Jason Calacanis, Bill Gurley, and Alan Keating to play $100/$200 No-Limit Hold'em.
Hellmuth and Keating may be regarded as the two poker players of the group, but Palihapitiya, Sacks, Calacanis, and Gurley all regularly play poker. However, they are mostly known for their business ventures that include being involved with companies such as Facebook, Google, Slack, PayPal, Uber, SpaceX, Airbnb, Calm, GrubHub, Zillow, and many more.
Once the business discussions are put aside, and the cards are in the air, it is Hellmuth that will be adding to the record books as the most influential player in Poker After Dark history.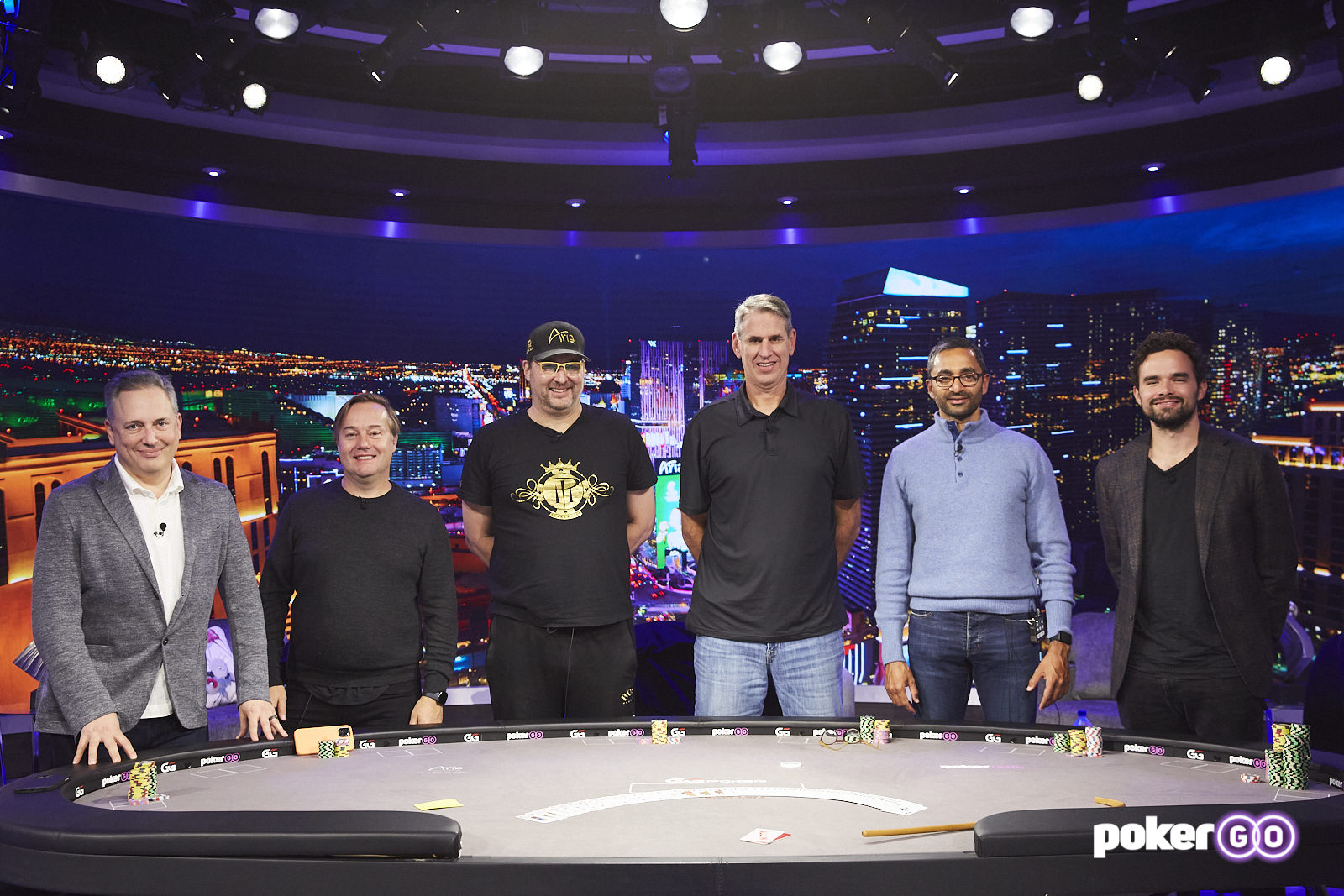 With Poker After Dark entering its 12th season on television, Hellmuth has dominated the show since it first aired on NBC in January of 2007. This week marks his 45th appearance on Poker After Dark with his nearest rivals being Antonio Esfandiari and Mike Matusow who are tied on 29, while Tom Dwan sits on 23, and both Eli Elezra and Randall Emmett share 22 appearances each.
The Poker After Dark format has had both cash game and sit-n-go formats, and Hellmuth leads both those categories with 24 and 21 appearances respectively. When it comes to sit-n-goes, Hellmuth is tied with Howard Lederer and Johnny Chan for most wins with four, while he has reached heads-up an additional eight times. The one category that Hellmuth falls short in is total Poker After Dark winnings where he ranks second behind Huck Seed by just $7,000.
"I love Poker After Dark, it probably became the biggest hit show we had in poker," Hellmuth said. "People glorify High Stakes Poker and they should, but with Poker After Dark we would film one day and it would be shown over six days. Hour-long shows. And I love that format. More than that, they weren't after huge pots. It was like a talk show and it picked up a lot of people that didn't know how to play poker because they would tune in and hear us talking about interesting things, interesting side bets, interesting issues."
The original airing of Poker After Dark would see six players come together to play a sit-n-go with that night of filming aired over five nights plus an additional director's cut episode. Season 4 would introduce cash games, and after a hiatus following Season 7, when Poker After Dark returned six years later for Season 8, it would be aired as a live stream and dominated by cash games.
"It ran on NBC forever and I would tune into that show myself just to hear Jennifer Harman talk, or Annie Duke or Howard Lederer, or Chris Ferguson because these are really smart folks and they always had something really interesting to say. So to me, Poker After Dark is also a talk show." Hellmuth said.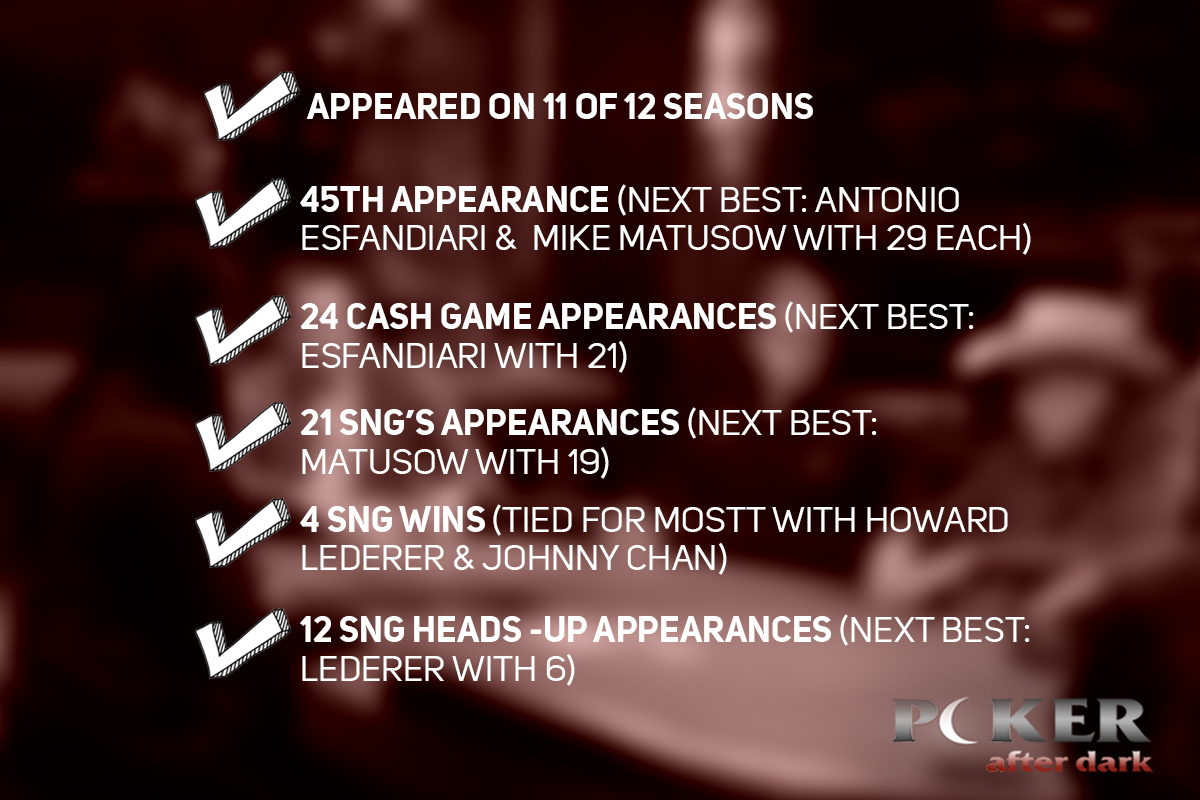 The line-ups on Poker After Dark would generate some great table dynamics which were brought together by the week themes. Everything from pitting couples against couples, WSOP champions, or other shows like trash talkers, golfers, or commentator-themed shows were all what Poker After Dark was about.
"When it was a Full Tilt Poker show they wanted their pros on it, but I still appeared on the most shows," Hellmuth said. "So I think I realized that people wanted to see me on television. At that point, I thought I was pretty good for television – for better or for worse. I certainly embarrassed myself a lot. My wife and I would watch me go off and I would be unrecognizable to her. Maybe once a week I get upset, but when you watch me filming poker you think I'm upset every day or something."
Prior to filming Poker After Dark, Hellmuth battled Antonio Esfandiari on High Stakes Duel before filming several sessions of the new season of High Stakes Poker. Now playing on Poker After Dark, the lineups across all three of these shows are vastly different.
"I've been on a phenomenal streak. I'd won 23 out of 25 times filming cash games between here and the
Bike," Hellmuth said. "I just kept winning and winning, and a lot of times I would be down with a half an hour to go and I would end up a big winner. I just stuck to my game and thought I'll just take a small loss, but I'm just going to play my game. And boom I picked up some hands."
"The only time I did lose was when I was up $54,000 going into the last hand and I let Alan Keating stack me, Hellmuth said about his last major loss. "I didn't have to miss my pair and flush draw twice – I needed an ace, five, or a diamond – but that was on me. All I had to do was fold the ace-five and book my $54k win and it would have been 24 out of 25 with once or twice of breaking even. Phenomenal streak."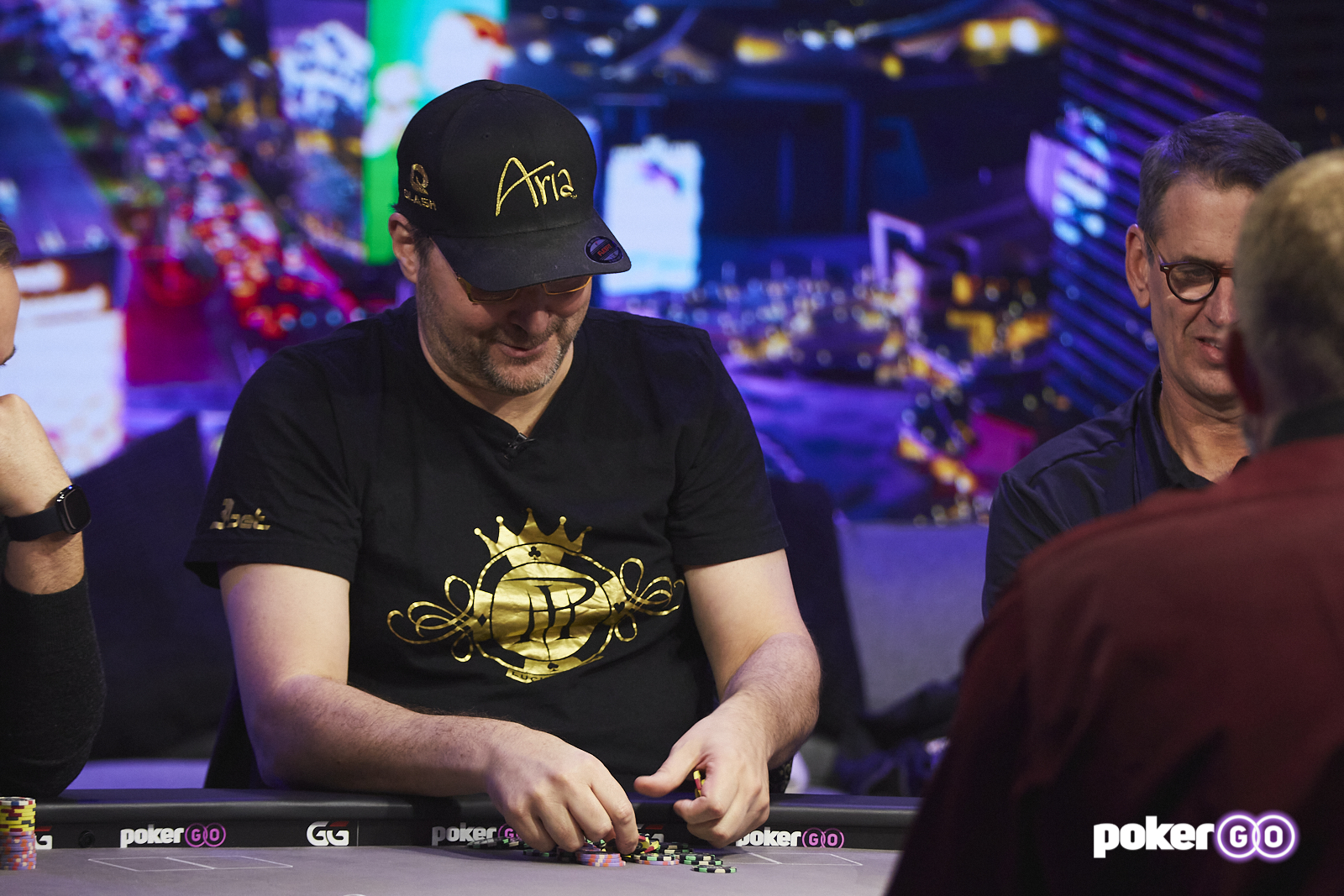 Hellmuth continues to build upon his already impressive Poker After Dark resume with his appearance on The Bratty Bunch week. During an uncertain time in the poker content landscape, Hellmuth has been at the forefront of PokerGO programming with High Stakes Duel, High Stakes Poker, and Poker After Dark.
Although Hellmuth hasn't appeared on this season of High Stakes Poker, his first appearance will come in the next few weeks. And if you aren't a fan of the jovial, conversation-type atmosphere that Poker After Dark brings with The Bratty Bunch, then High Stakes Poker might be what you're looking for.
"I thought that the first High Stakes Poker lineup I played in was the toughest lineup in history," Hellmuth said. "That's what I thought. It was me,
Ivey,
Dwan, Jason Koon, Brandon Adams, Ben Lamb, and John Andress. I thought that was the toughest show in history!"
Connect with PokerGO on Facebook, Twitter, and Instagram. Use code "HSP" for $20 off an annual PokerGO subscription now!