The U.S Poker Open kicked off in Las Vegas on Thursday with a $10,000 No Limit Hold'em event. The series, which comprises of eight events ranging from $10,000 to $50,000, also features a Pot Limit Omaha and Mixed Game event. Starting on Friday at 4 pm ET, PokerGO will bring eight days of live action with multiple-day coverage of both the $25,000 Mixed Game and $50,000 Main Event. With big buy-ins aplenty, it is not a surprise to see Bryn Kenney and he is here to make waves in the early goings of 2018.
Peeking overtop of his trademark sunglasses, sporting a PokerGO hat, Bryn Kenney exhaled before sharing his thoughts on missing out on the 2017 Player of the Year honors and Global Poker Index No. 1 ranking to Adrian Mateos. Kenney lead both races for most of the year, only to get pipped by the young Spaniard, who ended the year with six six-figure results in the final ten weeks, very late in the campaign.
"The system is flawed for sure," Kenney said. "I cashed for the most money, played the least events, did the best in the High Rollers."
"The thing is, he
did well in big field tournaments. I'm joking about the system; I know he had a good year. But, I for sure profited the most of any player during the year. I mean,
number one is about money."
Head to Head: The Best of 2017
Adrian Mateos
Bryn Kenney
Lifetime earnings
$13,341,242 (30th)
$21,158,669 (10th)
2017: Earnings
$5,881,228 (7th)
$8,505,898 (1st)
2017: Biggest Cash
$988,924 (€50k)
$1,946,911 (€100k)
2017: Total cashes
37 (25th)
29 (72nd)
2017: Final Tables
23
27
2017: Avg buy-in ITM finish
$23,165
$41,710
2017: 1st place finishes
4
5
GPI Top 300
1st – 3,658 points
2nd – 3,277 points
GPI Player of the Year 2017
1st – 3,504 points
2nd – 3,478 points
Regardless of who's the most deserving of Player of the Year honors, both Kenney and Mateos had stellar showings in 2017.  Their results in one calendar year are arguably among the best any player has ever had in live tournaments.
Kenney continued, "It's still a sick year, and it would have been nice to win
. I was like 30 points short or something; I don't hold anything against him, I played really well. I just had a few unlucky scenarios where, if I were to win one hand instead of lost, and placed two places higher, I would've won. But life is good. I'm happy."
Kenney and Mateos didn't have a back-and-forth going during their battle for the No. 1 spot on tournament poker's two most prominent leaderboard, but they are good friends on the circuit.
"If I'm going to lose, it's nice that it's to someone you like. Good for him."
No Takers on Prop Bets
The top two tournament players from 2017 have lots of opportunities to clash this week though, as they are both playing the full slate of events at the U.S. Poker Open. To no one's surprise, in the words of the man himself, Kenney is the man to beat at the inaugural series.
"I think I'm the favorite to win. I offered myself against anyone who wanted to bet and the only one who would bet me was Daniel
. No one else would even think about it when I asked."
With a smile on his face Kenney continued, "I just keep seeing lines like, "don't bet against BK in poker, don't bet against BK in poker" or people saying, 'Oh, you're too good.' I mean, that's why I feel like I'm at the top right now."
While his competitive nature and drive to succeed are always at the forefront of his mind, Kenney's still able to enjoy himself and look at these events as more than just a way to make a living and prove to himself that he's on top of the game.
"I love playing these High Rollers. It's friendly, people joke around, and everyone is having a good time in this type of environment. I like to have fun when I'm playing, laugh, and talk to interesting people. It's a fun game, and events like this are like hanging out with your friends. If you like the people you're playing against, and they're respectful, good people, it makes the game better."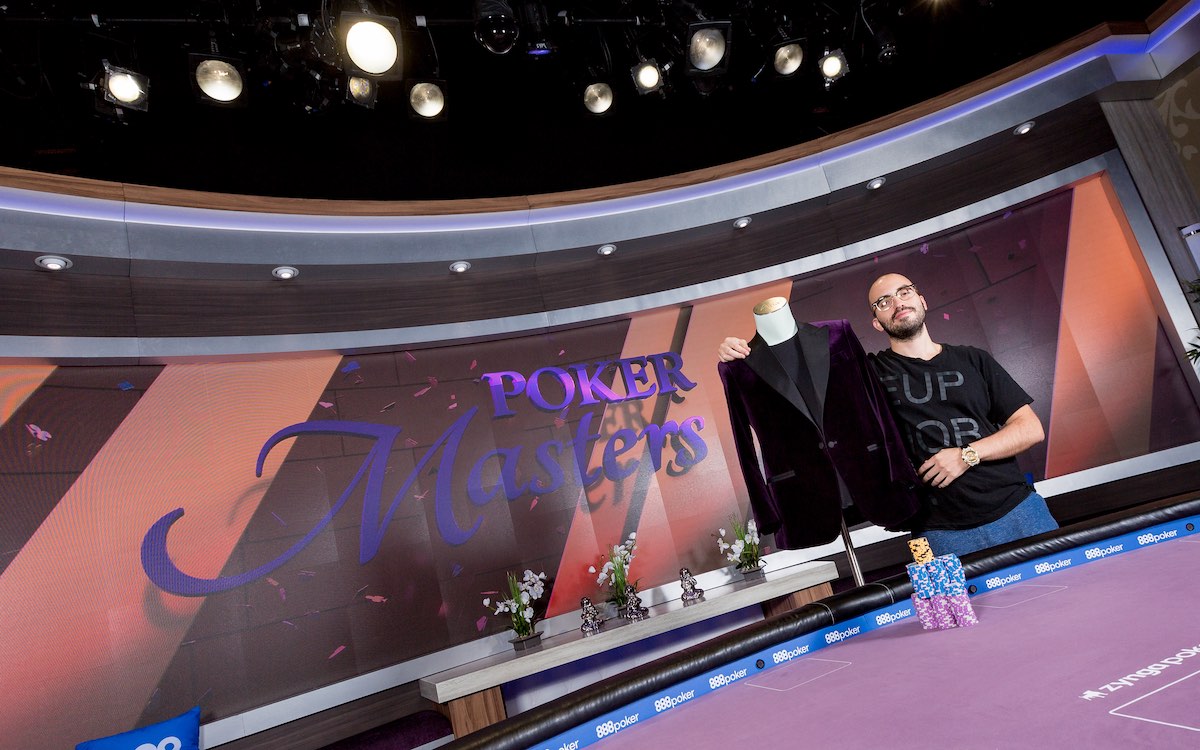 Eclipsing His 2017 Results
Now that the first page of the 2018 calendar has been turned and the U.S. Poker Open is in full swing, Kenney looks ahead at what's to come and weighs in whether he can run it back with another year filled with big results.
"Yeah, it's possible because the buy-ins are just getting bigger and bigger. This year, if you win a tournament like one of the Super High Roller Bowls, or the One Drop during the summer, you can have an amazing year. That would top 2017."
"In 2017, I had a very consistent year with many results between $200,000 and a million. I only had one cash that was over a million dollars but $8.5 million in total. I even skipped the whole World Series pretty much, and until the end of the year I didn't really travel to any small stops. I didn't play any small tournaments, just played the biggest buy-ins everywhere."
Put Your Money Where Your Mouth is
Kenney, filled with confidence and not afraid to speak his mind, has his sights set on a big 2018. As he continues to focus on the biggest buy-in events versus the top competition, Kenny is showing no signs of being satisfied.
"I'm feeling super confident, and I'm gonna keep my foot on the gas
because I feel like I'm at the top of my game. I'm offering bets against whoever wants it, in whatever tournaments. But nobody wants to bet against me, so If that's the case, even if I don't win, I got a good case for being the best player in the world right now for sure."
During an appearance on Heads Up with Remko in August, Kenney was asked about his "rating" if poker was like a video game. Rating himself 99 out of 100 on the video game scale stirred up some responses, and other top pros have since rated themselves in the top tier as well. With confidence, Kenney doubles down on his words and calls out anyone willing to challenge him.
"The thing is, it's not like I'm just saying things and not putting my money where my mouth is. I mean, I got my money where my mouth is versus pretty much anyone at any time, so what's there to talk s*** about? If you think you're better than me, OK. Put your money up. Let's go."
Watch the U.S. Poker Open live and exclusively on PokerGO starting on Friday at 1pm PT/4pm ET/10pm CET.