Less than 48 hours before the 2018-2019 NHL season puck drop, the Vegas Golden Knights are looking to build upon their Cinderella run that fell just three wins short of winning the Stanley Cup in their inaugural season. However, a variety of circumstances have vaulted super fan and Poker Hall of Famer Daniel Negreanu into the spot of emergency goalie.
Impressed by his showing on the PokerGO Original Super High Roller Club in which Negreanu took shots from former pro Shane Hnidy, Negreanu will be strapping on the pads for a potential debut game at home against Philadelphia Flyers after an incredible late call-up.
On his Super High Roller Club appearance, Negreanu said, "I know we're looking for a goalie right now, and I might need a little work and some time in the minors, but give me a call. I got this!"
And now, without any time in the minors, Negreanu will have a chance to make his NHL debut at age 44.
Supported by Negreanu's self-confidence and a goalie catastrophe, a unique situation was born when both Malcolm Subban and Marc-Andrew Fleury turned out to be unavailable for the game.
Marc-Andre Fleury received a one-game suspension due to eating at a restaurant restricted for NHL players during the season. Fleury got caught red-handed at the Las Vegas airport when a heated exchange went viral at a restaurant famous for its golden arches. Known as 'Mac' to his friends and teammates, confusion and frustration ensued over him leaving his name to collect a popular dessert.
According to cashier Chris P. Bacon, "I only watch football, I didn't recognize him, and I just didn't buy that his name was Mac Fleury, but I never meant for anything bad to happen. Go Raiders!"
Fleury, one of the team's most beloved players, was vertically filmed by a Philadelphia Flyers fan unaware that his phone could capture the entire scene by turning holding it horizontally, leading to this reprimand.
"We love Mac," head coach Gerrard Gallant, "But he has to set the right example for the young guys. Especially with Subban out following the "poutine debacle" in the off-season."
"We're lucky to have found someone who's made a living by finding the nuts to cover for them."
When it comes to nuts, Negreanu always has them. Rumor has it that the Toronto-raised card sharp will be hitting the ice with a bottle filled with almond milk as he said it gives him elevated levels of clear intentions compared to water or Gatorade.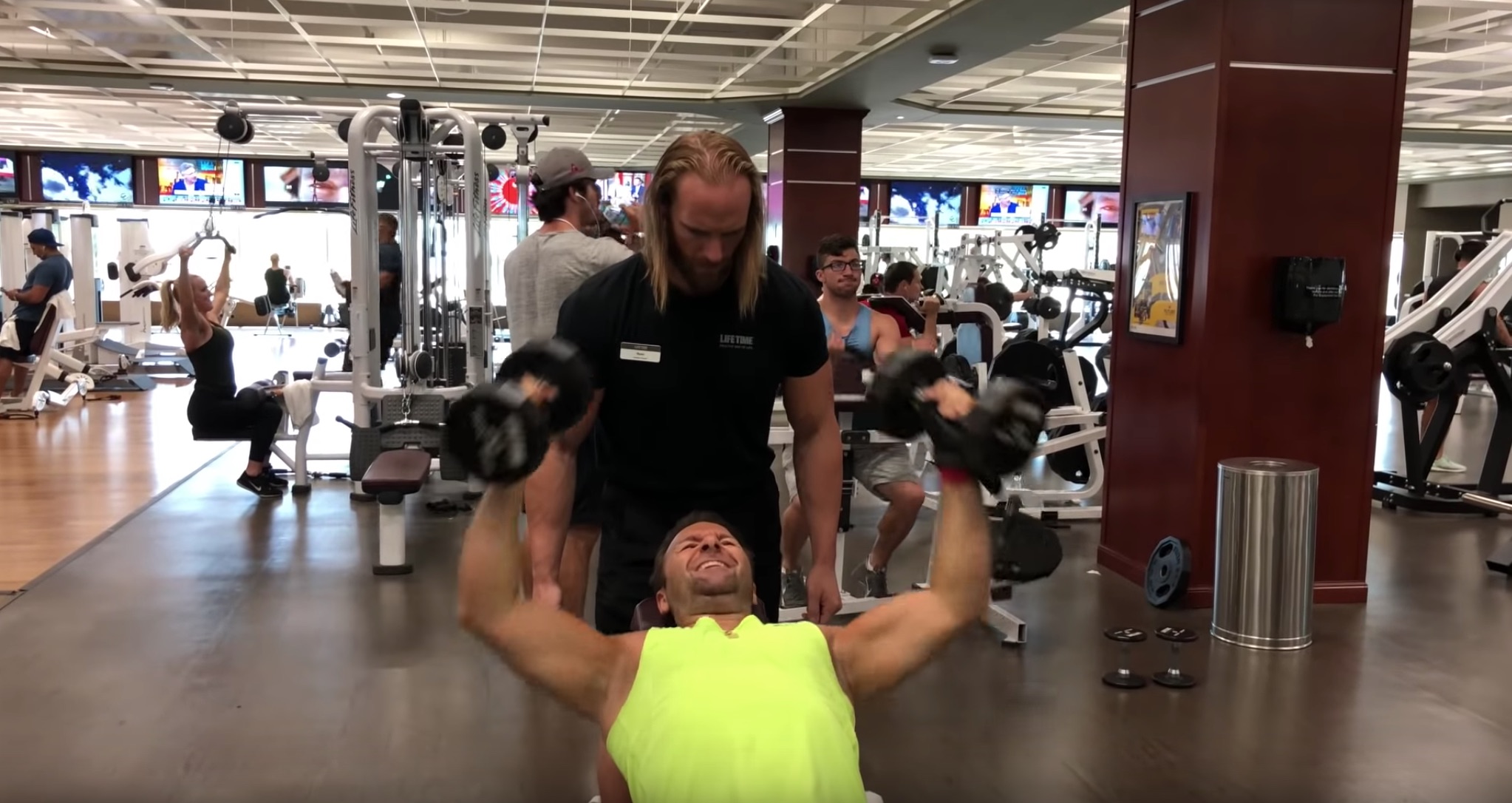 Cue a call from Golden Knights owner and billionaire businessman Bill Foley, who connected with Negreanu during the latter's weekly Bikram yoga session.
"I called him up asking if he fancied a real sweat," said Foley, "he said he couldn't wait to get on some ice and I took that as a yes."
After Tuesday's practice at City National Arena head coach Gallant added to that, "Daniel, or KidPuck as we like to call him between the posts, has really been hitting the gym hard and it's been paying off. Training aside, I'm still not sure whether his diet made up from carrots and celery will give him enough energy to last for the entire game if need be."
As the players prepare to face-off on Thursday night, this reporter hopes no-one on the Philadelphia Flyers team roster didn't declare their intentions of scoring hattricks on Negreanu. The season opener for the Golden Knights may depend on whether Negreanu like he's done at the poker table so many times, can intercept a pass and defend an all-in attack.
The legendary Jaromir Jagr, who played his final NHL game at age 45 for the Calgary Flames last season, spoke to Poker Central about Daniel Negreanu making his debut at an age the Czech pro strongly considered retiring, and said, "Sorry… Daniel who? This has to be fake news!"
Word is still pending on whether the Golden Knights will do a full rebrand of Negreanu's appearance between the posts by raising a "Vegan Golden Knights" banner.