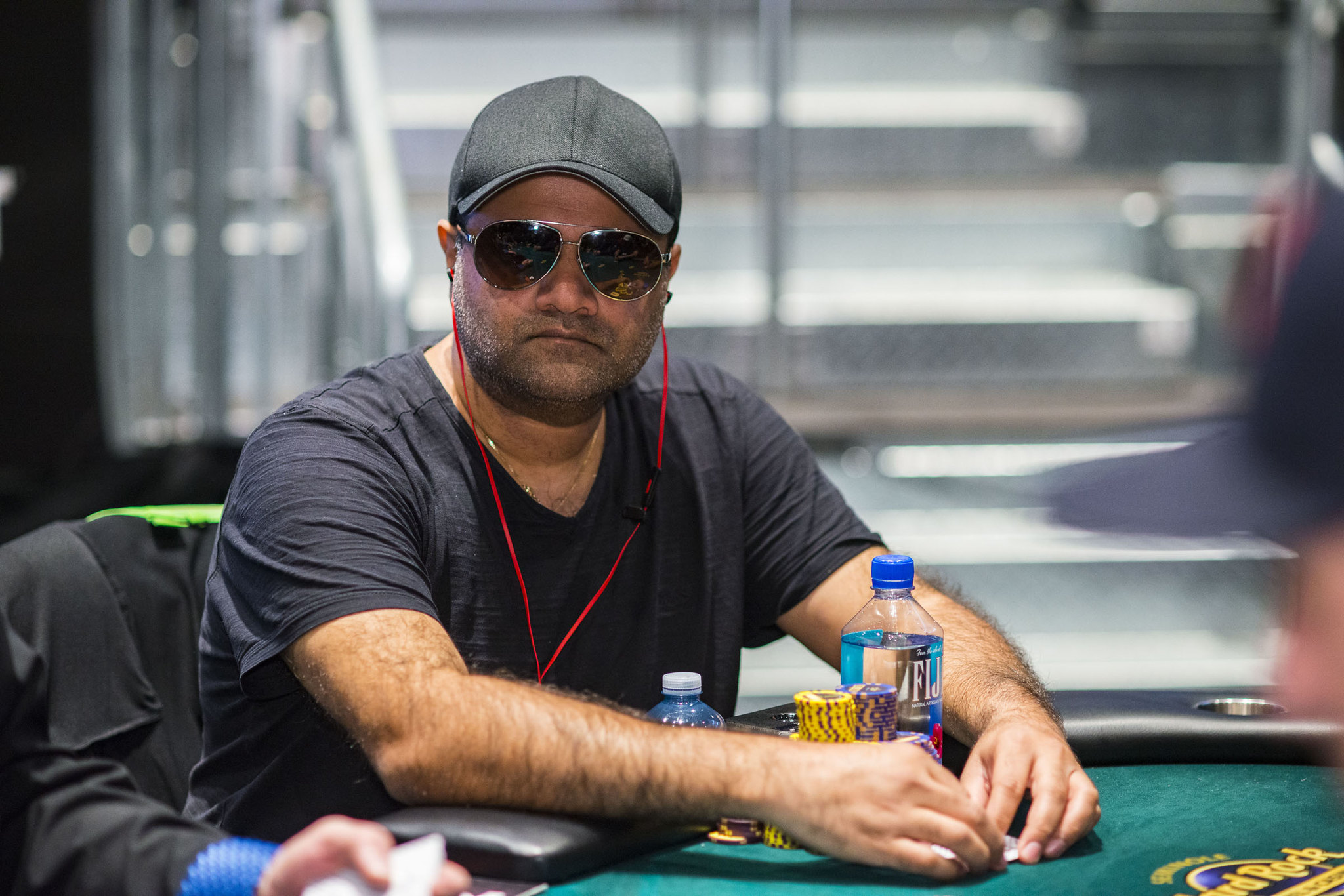 If there's a wild card of the final six players at next month's WPT Seminole Final Table at HyperX Esports Arena in Las Vegas, it might well be Ami Alibay. The long-time friend of the late René Angélil and One Drop charity pioneer Guy Laliberté, the Montreal-based DJ, nightclub owner, and restauranteur has enjoyed a rollercoaster ride to the final.
NOT IN IT FOR THE MONEY
"It's a goal that I had for several years, so I'm really happy to make it,' said Alibay when we spoke to him ahead of the WPT final table before declaring, 'I'm not doing it for money.'
Alibay has no real need to consider the pay jumps. After 25 years as a successful businessman, he sold many of his nightclubs and cashed out his money to cash in some chips. He had a life-changing conversation with Angélil, Celine Dion's late husband when the former music mogul was sick with throat cancer in 2012.
"He told me that if he'd had the chance to achieve more, he'd have loved to win a WPT Championship or a bracelet at the World Series.' Says Alibay, speaking with affection about a dear friend. 'It made me think that in life, you cannot bury your money when you leave."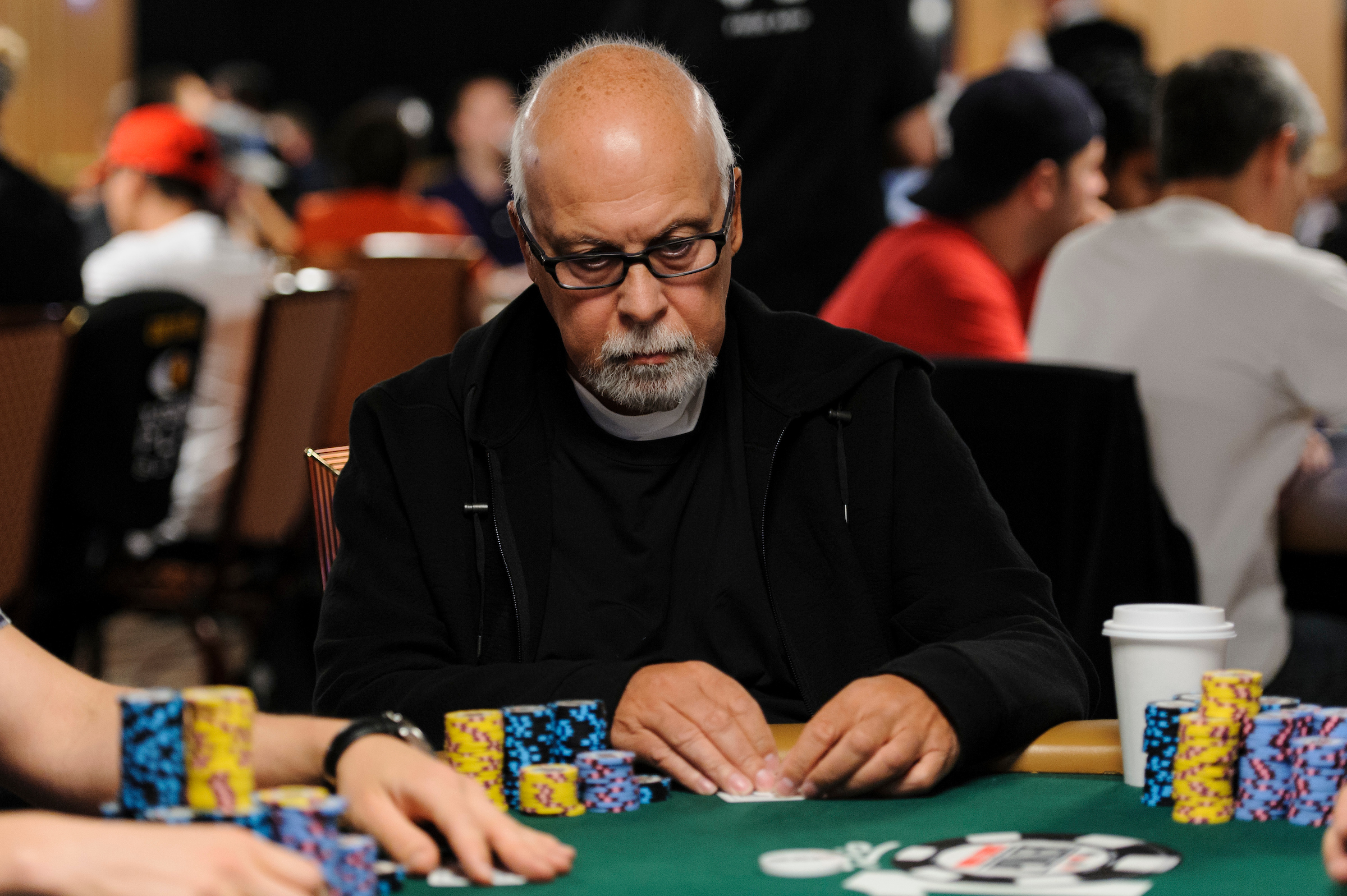 THE EARLY DAYS
Following Angélil 's inspiring words, Alibay, a former hockey player, took himself on the road. He travels, he has fun, he plays poker. But he's no casual player. If he's in it, he wants to win it – it's as simple as that. But he found it tough to start with.
"I wasn't having that much success at the beginning. Cash games and tournaments are so different, you have to manage your chips."
Alibay has worked hard to reach this WPT Seminole final table in great shape, third in chips with 55 big blinds.
"In the last two hours of Day 4, I went down to 10 big blinds. It totally tilted me, that hand. I took a break, had a shower and returned really fast. I came back and I feel like I'm in a great position."
Read about Maria Ho's road to the final table and her excitement for the biggest final table of her career right here. 
THE PLAN OF ATTACK
Alibay clearly goes into play with no fear. But he isn't going on the attack without a plan. Alibay has tactics to back up his all-or-nothing ambition.
"For me, finishing 2nd 3rd or 4th, is not going to change anything. No-one's going to spit on $200,000, but I want to win it and I'm going to play the way I always play. I take time to analyze everybody and if I have to tangle with James [Carroll] or Maria [Ho], I'll do that.'
Since reaching the final table, Alibay has earned the congratulations of his friend and One Drop founder Guy Laliberté. Laliberté, himself a WPT final table player just over ten years ago at the Bellagio, will be in the crowd supporting his friend.
"At the final table, everybody is on the same level, it's only the chips that change. It's fun to play a final table. If I win, I promised the Celine Dion foundation to give a little chunk of it to them. The pressure is bigger on my shoulders now that I made that commitment."
RICHARD SEYMOUR AT THE FELT
One player who impressed Alibay before he bowed out before the final table was Richard Seymour, the former member of three Super Bowl-winning Patriots teams and elite defensive lineman from the NFL.
"What a professional that guy is. He's such a nice person and I loved playing with him. He was really kind but a tough competitor. I played two years ago with him at the Bahamas and I saw the improvement, he's changed his game and he has a future in poker."
Watch the final table of this event live on PokerGO on Thursday, May 30th at 7:00 pm ET.
AN OUTSIDER TO WATCH
Of the opponents he still has to face, Alibay credits both Ho and Carroll for accumulating the chips they have, but also believes Eric Afriat will be a huge threat.
"I think the most dangerous player is Eric; he has two WPT titles and the second one he was the shortest stack at the table with really good players and won it. We have to give him credit for that – he's also really hard to read."
It sounds like Alibay is going to make sure he doesn't get into trouble with Afriat, despite having position on him. To his left are the chip leaders, James Carroll, and Maria Ho. They hold no fear for the enigmatic Alibay.
"Position is important but I'll continue to play the way I do. I'm going to trap Carroll, he likes to bet, but I'll trust the odds and trap him. I'll let them push the action. I think Carroll is the best player at the table and he has chips to play…I'm ready to double up!"
If Ami Alibay wins the WPT Seminole Final Table, it's going to be one heck of a party. The nightclub entrepreneur has been throwing parties for a quarter of a century.
Here's a reminder of the chip counts heading into the final:
WPT Seminole Hard Rock Poker Showdown Final Table
Seat 1.  Maria Ho  –  16,650,000  (111 bb)
Seat 2.  Chad Eveslage  –  3,350,000  (22 bb)
Seat 3.  Jerry Wong  –  3,225,000  (22 bb)
Seat 4.  Eric Afriat  –  4,425,000  (30 bb)
Seat 5.  Ami Alibay  –  8,175,000  (55 bb)
Seat 6.  James Carroll  –  18,525,000  (124 bb)
The payouts, although less important to Ami Alibay, are life-changing to many others at the final table:
WPT Seminole Hard Rock Poker Showdown Final Table Payouts
1st: $715,175*
2nd: $465,120
3rd: $344,960
4th: $257,815
5th: $194,610
6th: $148,380
* The winner also gets a seat $15,000 seat into the Baccarat Crystal Tournament of Champions that starts on June 1st. Subscribe to PokerGO right now to never miss another minute of live poker action as well as this entire