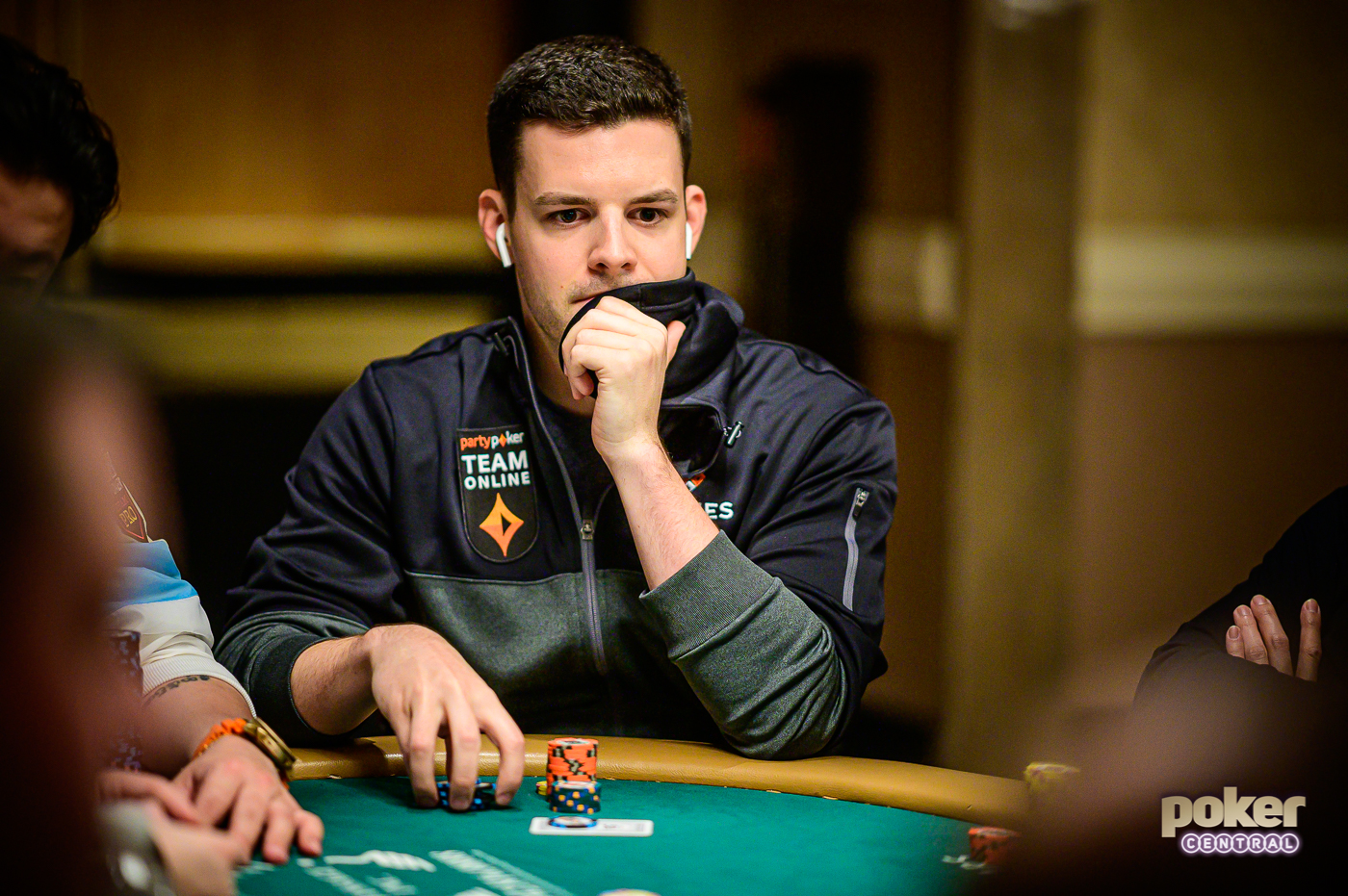 The WSOP Main Event brings out the best and the worst in some people as Remko Rinkema and Drew Amato found out close up on a day of disqualifications, Phil Ivey busting and even a force 7.1 earthquake which shook the Rio.
But what about the players? Well, it turns out that some are having a better time than others.
KEVIN MARTIN THINKS HE'S SOMEWHERE ELSE
Kevin Martin had a great day of stacking chips, ending with one of the biggest stacks in the Day 1c counts. But he also feels like he could have been in another world entirely.
Are we in the WSOP Twilight Zone?

-Phil Ivey busts level 1 in bowling alley.
-Player gets DQ'd for mooning table.
-7.1 earthquake sent players running.

— Kevin Martin (@KevinRobMartin) July 6, 2019
HALL HAILS WINNING MENTALITY
Galen Hall had a terrific time on Day 1b, bagging up one of the biggest stacks. His Twitter timeline details some of the fun and he summed up his mentality perfectly.
Entering a > 1000 person MTT: "This is so dumb, it's impossible to run hot enough. Even if you hit a 1/50 miracle to get to the final 20, you're STILL 95% to lose, god this is so stupid, why do I play these"

Getting to 2x starting: "I'm going to be SHOCKED if I don't win this"

— Galen Hall (@galenhall) July 5, 2019
CYNN CALLS OUT THE DAY 1C CROWD
John Cynn looked back on his Main Event win from 2018 and looked forward to a fun day at the felt…see how he fared right here.
Uhmm…. WHO WANTS SOME OF THE CHAMP???

— John Cynn (@john_cynn) July 5, 2019
GALFOND LIKES THE COMPANY
Farah Galfond enjoyed her tablemates on Day 1c, especially the guy who was passing whether he liked it or not.
My table is just ok. Although I do like the guy who's actually asleep

— Farah Galfond (@Farah_Galfond) July 5, 2019
RECORD FIELD
Before the rafter started shaking, the WSOP send this picture of a full Amazon Room out to the world, informing us all that the record had been broken for a single-day field and the second-largest total Main Event field in history. Jamie Gold played, too…
Main Event players, you're officially part of the 2nd largest WSOP Main Event in our 50 year history! Thank you.

Can it become the largest of all-time? Registration is still open…come on down and be part of history pic.twitter.com/O4yYpWX5gy

— WSOP (@WSOP) July 5, 2019
MARIA HAS A STORY
Maria Ho told us all about her incredible Day 1c.
Let me tell you about how I had the best World Series of Poker Main Event day 1 experience ever in this thread. #WSOP

— Maria Ho (@MariaHo) July 5, 2019
FINALLY, A SERIOUS ISSUE
Lastly, Doug Polk highlighted something which is rarely tackled in poker but should really be a bigger deal. While the industry is growing and the popularity of poker is growing across the world, there's a serious side to performance anxiety for a lot of players, and Polk can't be the only one.
Even if he doesn't play any more, Polk has added a huge amount of entertainment to poker, and it should always be of maximum importance to be happy and relaxed whether you're playing the game or not.
I'm out guys, punted off the rest of my chips. Cant even play poker well anymore, playing gives me really bad anxiety and while I'm there I just want to leave. Only played this summer because I didnt want to let you guys down.

Not going to play again, sorry everybody.

— Doug Polk (@DougPolkPoker) July 6, 2019
You can watch the WSOP Main Event action unfold on ESPN and check out additional coverage on PokerGO throughout the biggest poker tournament in the world.