A sight never seen before at the final table of the World Series of Poker Main Event, Tony Miles pulled off a standing backflip on the main stage after the bubble burst. Cheered on by an army of friends and family that supported him through dark times, Miles hugged nearly two dozen people in excitement, doing something he deemed unthinkable given the struggles he had to overcome.
"This is the story of redemption, it's my story of hope," Tony Miles stated after making the 2018 WSOP Main Event final table. Overcoming a drug and alcohol addiction, Miles enters the final table guaranteed $1,000,000 and potentially much more as the man with just $54,333 in live tournament earnings sits third in chips.
"I've been through some of the most challenging things anyone could ever think of and being able to make it this far is an amazing accomplishment."
Elaborating on overcoming addiction and getting back to the top in poker, Miles relied on his friends to be able to compete at the highest level again after some time away from the game.
"I went through a really serious problem with addiction, and when I returned to the game it had passed me by. The game had evolved, and I had to work twice as hard to catch up to the learning curve."
"It was critical that I had friends at the top of the game who were able to take me under their wing. It meant the world to me, and all those people are here right now with a piece of my action. Being able to pay them back with this result is something that I can't even put into words."
In tremendous physical shape, surrounded by the best support system a player could ask for, and both cognizant and self-aware of the vices he had to overcome and the ongoing process of staying on top of them, Miles likes his chances at the final table.
"I feel amazing right now, but those vices are always there in the back of your mind. I've been training for this World Series of Poker like a performance athlete, meditating daily for the past five months and eating a ketogenic diet. Right now, I'm firing on all cylinders and I have a really great perspective on life."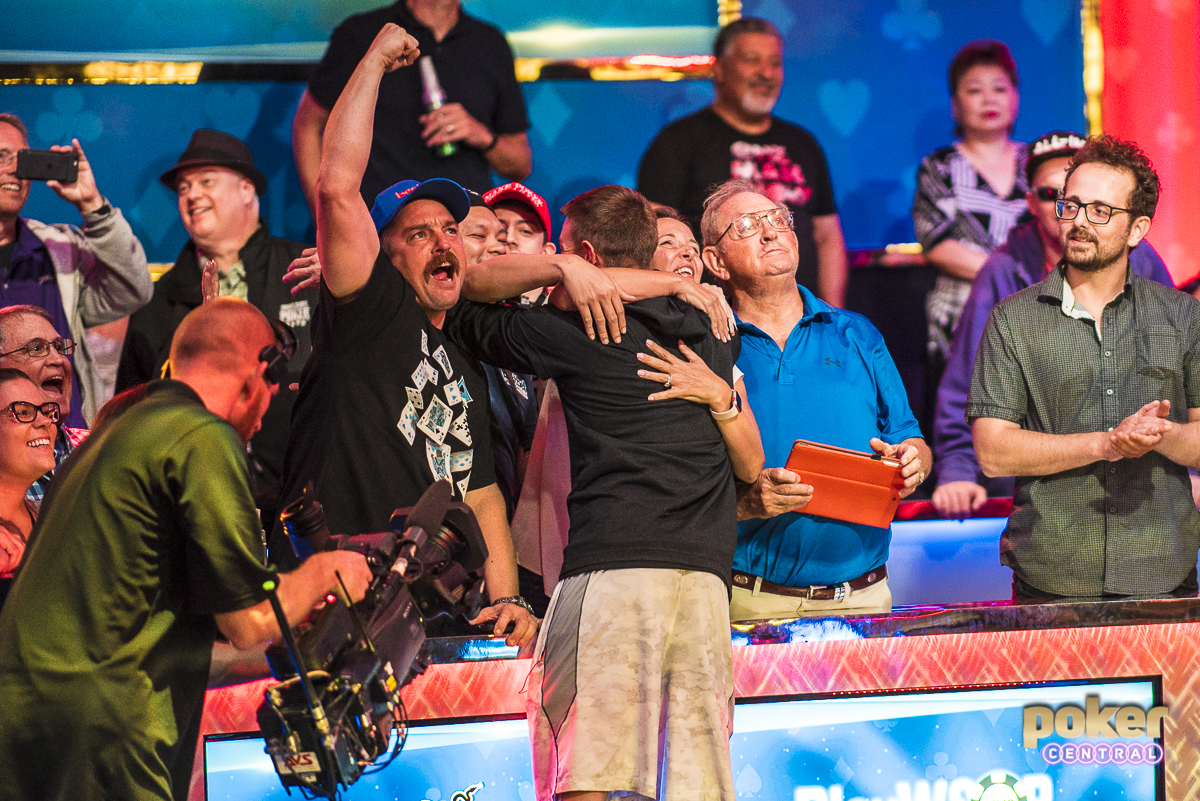 While Miles already has $1,000,000 to look forward to, the potential of taking home $8.8 million, poker's most coveted prize and a banner in the Amazon room rafters, this tournament has been about much more than all that for the pro from Florida.
"This opportunity means the world to me. I'm doing it for my friends, my family, and everybody that loves me. I'm not doing it for myself, I'm doing it for them. This is a dream coming true, and I'm super grateful for it. I'm very blessed."
Final table coverage is scheduled to start at 9:00 pm ET on PokerGO and airs simultaneously on ESPN until six players are reached. A full schedule of the PokerGO Main Event schedule can be found here. Find all World Series of Poker final tables from 2018 by subscribing to PokerGO today.